Damaged hair is unavoidable. No matter what we do, there will always be something waiting to cause even the smallest damage to our precious locks. Heat styling, colouring, brushing, the sun, and even just being outside are all factors that can lead to dryness, brittle strands, breakage, and split ends. But all isn't lost. Whatever the damage, there is a haircare product just waiting to solve it. All you need to do is work out what your hair needs and let the ingredients do the rest. Remember: the secret to great hair is all about the repair.
You could supplement your damaged hair research with our roundup of the best treatments for damaged hair here.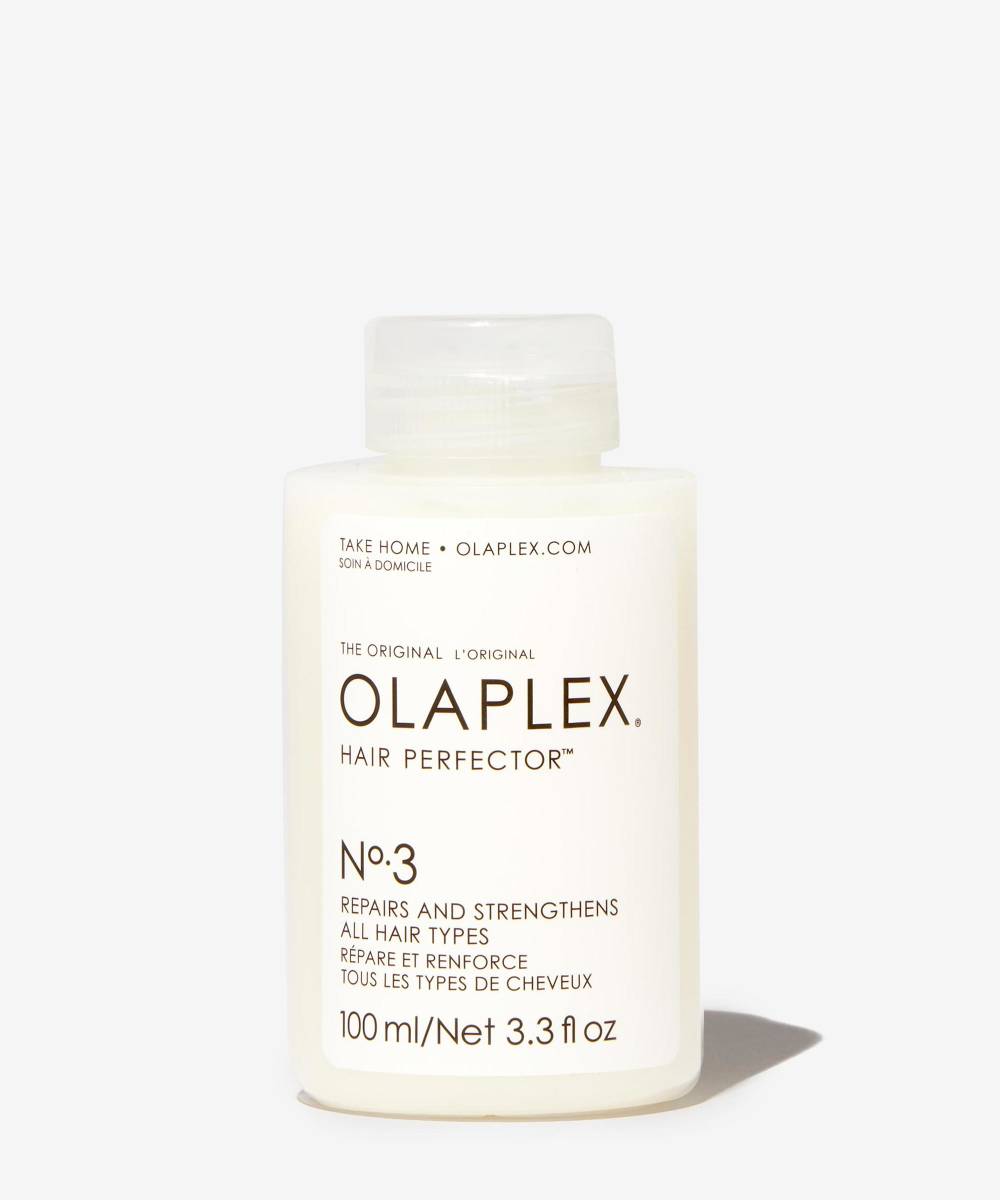 Chemical damage caused by colouring and salon styling can rear its ugly head in many different ways: dryness, brittle strands, or breakage. But rather than cease your six-monthly trips to the salon, indulge your hair in weekly at-home treatments to keep damage at bay and your hair looking day one fresh.
Solution: OLAPLEX No.3 Hair Perfector
Add OLAPLEX's No.3 Hair Perfector to your weekly haircare routine. The pre-wash treatment uses a patented ingredient to reduce breakage and visibly strengthen the hair.
Dampen the hair and apply the formula from root to tip. Leave to work for at least 10 minutes, or if you're a 'clean girl' slick your hair into a bun, wrap some cling film around it and leave it to work for a couple of hours. Rinse and follow with shampoo and conditioner.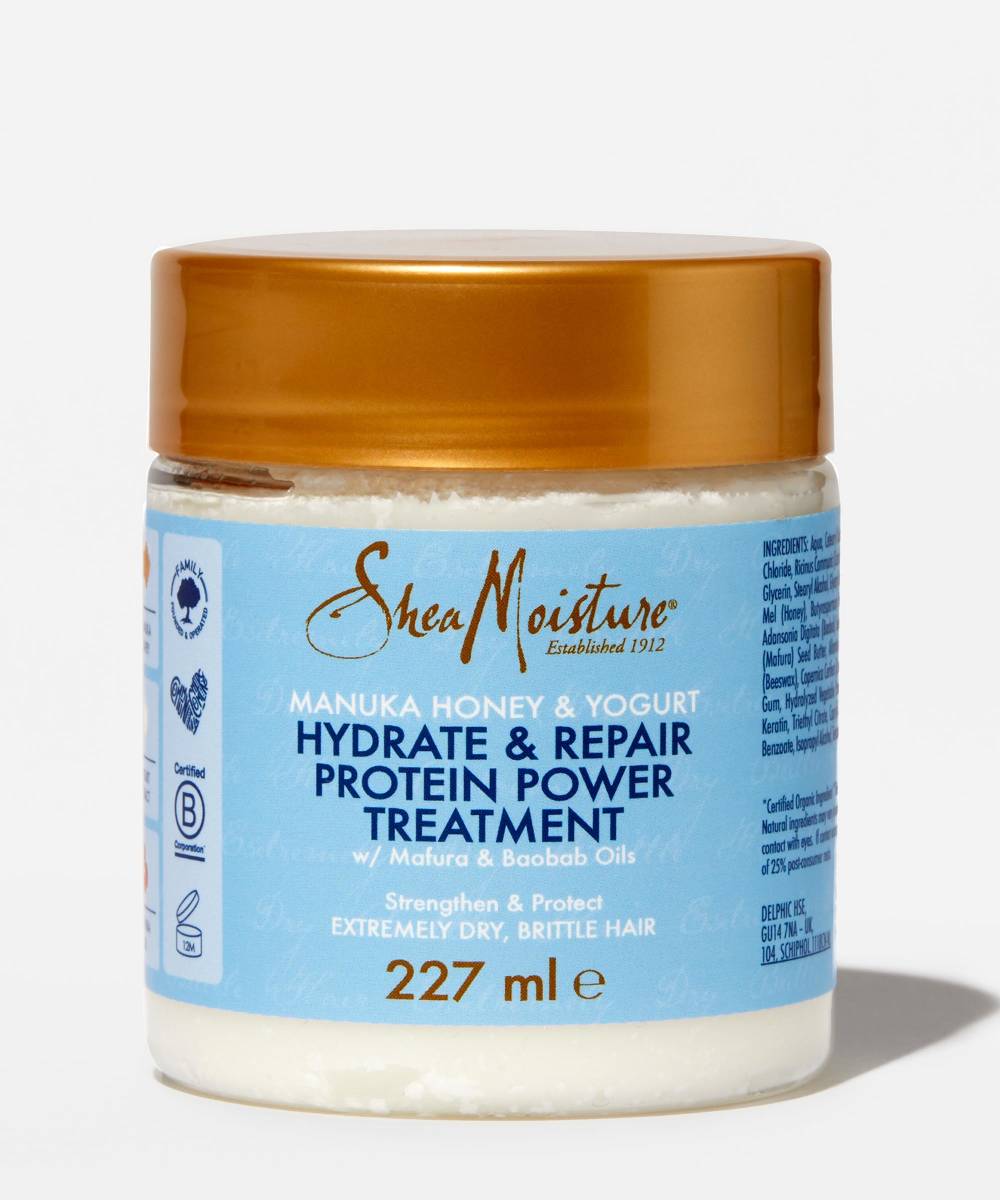 Brittle hair is slightly different to dry hair; while dryness takes over the hair, brittleness tends to sit around the ends of the hair. If you think of dry hair as the first stage, brittle hair is the last stage before hair rehab is essential. Brittle hair feels frazzled, weak, and quite literally, brittle. But that's nothing a few sessions with a deep treatment can't solve.
Solution: Shea Moisture Manuka Honey and Yogurt Hydrate + Repair Protein Power Treatment
Hardworking, natural ingredients are key for caring for brittle hair. The Shea Moisture Manuka Honey and Yogurt Hydrate + Repair Protein Power Treatment uses yogurt protein, organic shea butter, and manuka honey to deeply nourish, plus mafura and baobab oils to hydrate.
Brittle hair needs time to recover so be patient. Smooth a small amount of the formula from the roots to the ends, paying particular attention to damaged ends. Leave on for at least 10-15 minutes, then rinse thoroughly. Or apply the formula to the hair as a pre-wash treatment and follow with shampoo and conditioner as usual.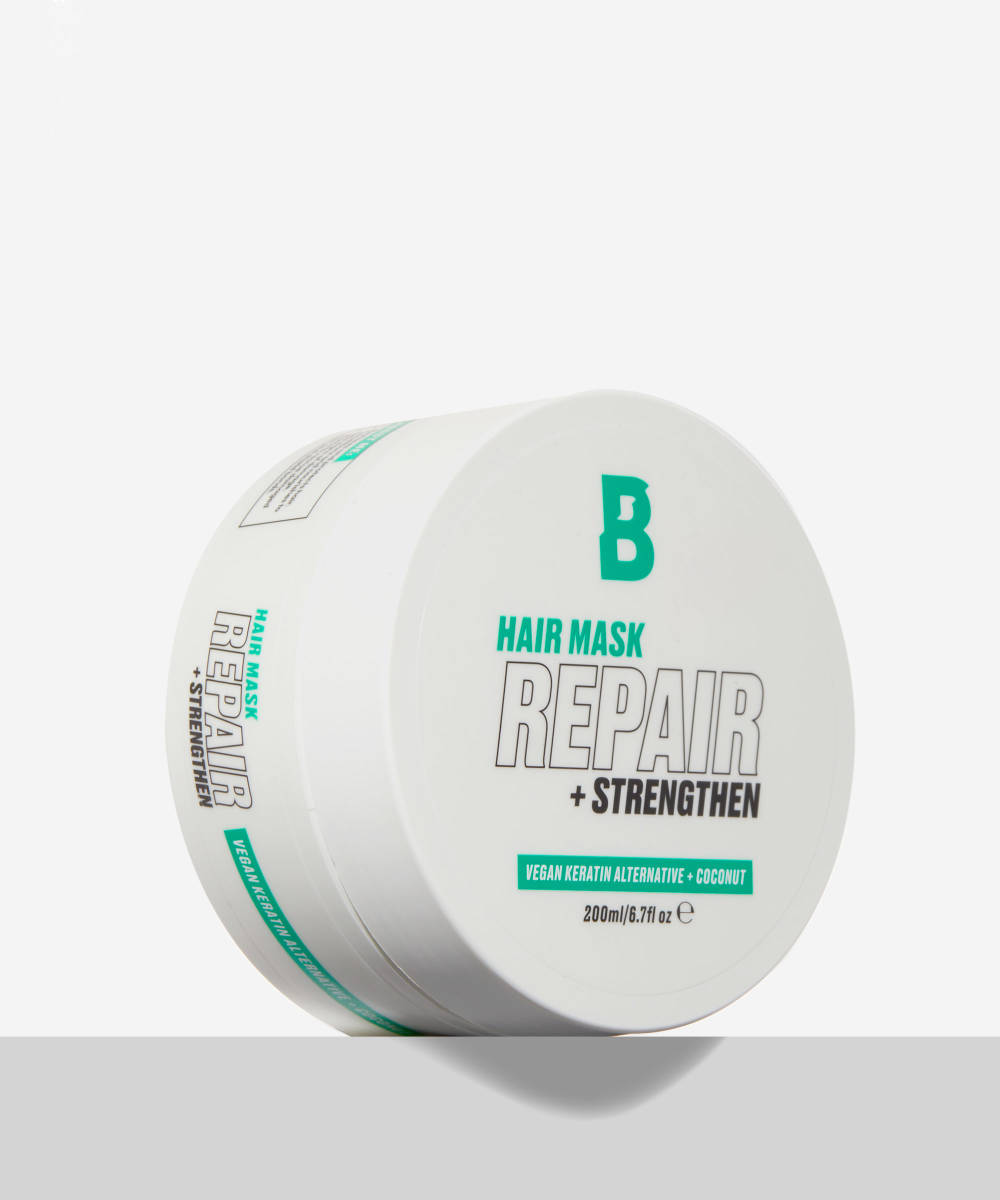 Breakage is one of the most common effects of damage and can be one of the hardest to solve. Caused by everything from over-heat styling to naturally fragile strands, breakage will show itself through excessive hair left in a brush after styling or broken flyaways in the hair. All you need is a few sessions in strength training.
Solution: By BEAUTY BAY Repair + Strengthen Hair Mask
To strengthen breakage prone hair, you need treatments packed with targeted ingredients that will help the hair recover and gain resilience. By BEAUTY BAY's Repair + Strengthen Hair Mask is enriched with a vegan keratin alternative and coconut and helps to shield and protect each strand and hair bond from damage.
Apply the mask to damp mid-lengths and ends. Allow to work for 10-20 minutes, or for a deeper condition leave overnight. Rinse thoroughly, and shampoo and condition as normal. Use 1-2 times weekly for best results.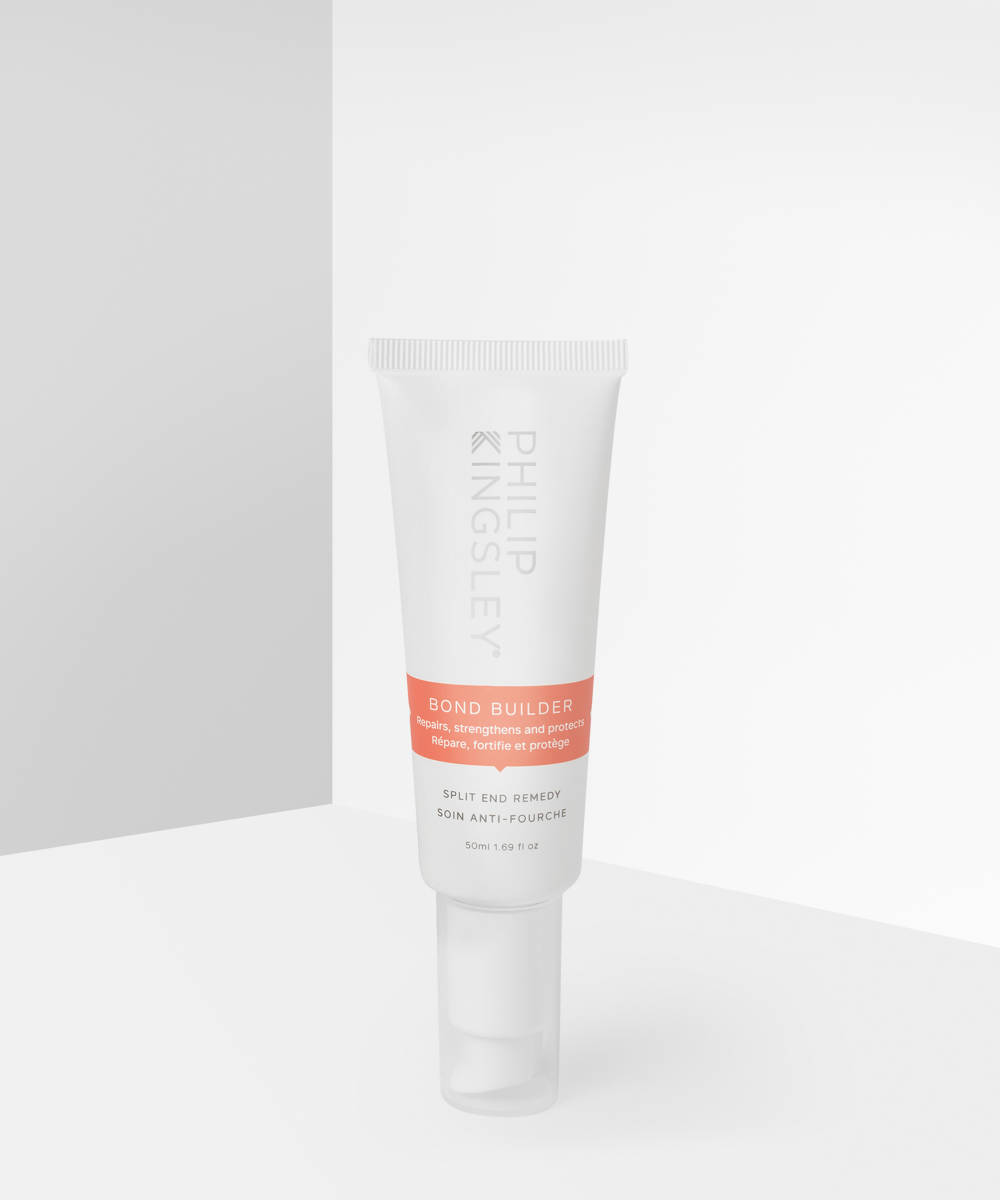 The bad news is, there is no stopping split ends. They're just a fact of hair that we all have to come to terms with. The good news is that you can take measures to prevent and slow them down.
Solution: Philip Kingsley Bond Builder Split End Remedy
Philip Kingsley's Bond Builder Split End Remedy helps to seal emerging split ends by working both on and below the surface of the hair. The treatment also forms a shield on the hair, helping to prevent future damage caused by UV, pollution, and heated styling tools.
Spread the formula in sections through mid-lengths and ends of towel dried hair. Pay close attention to the most damaged areas and apply more to thicker or more damaged hair. Be sure to re-apply at least every third wash.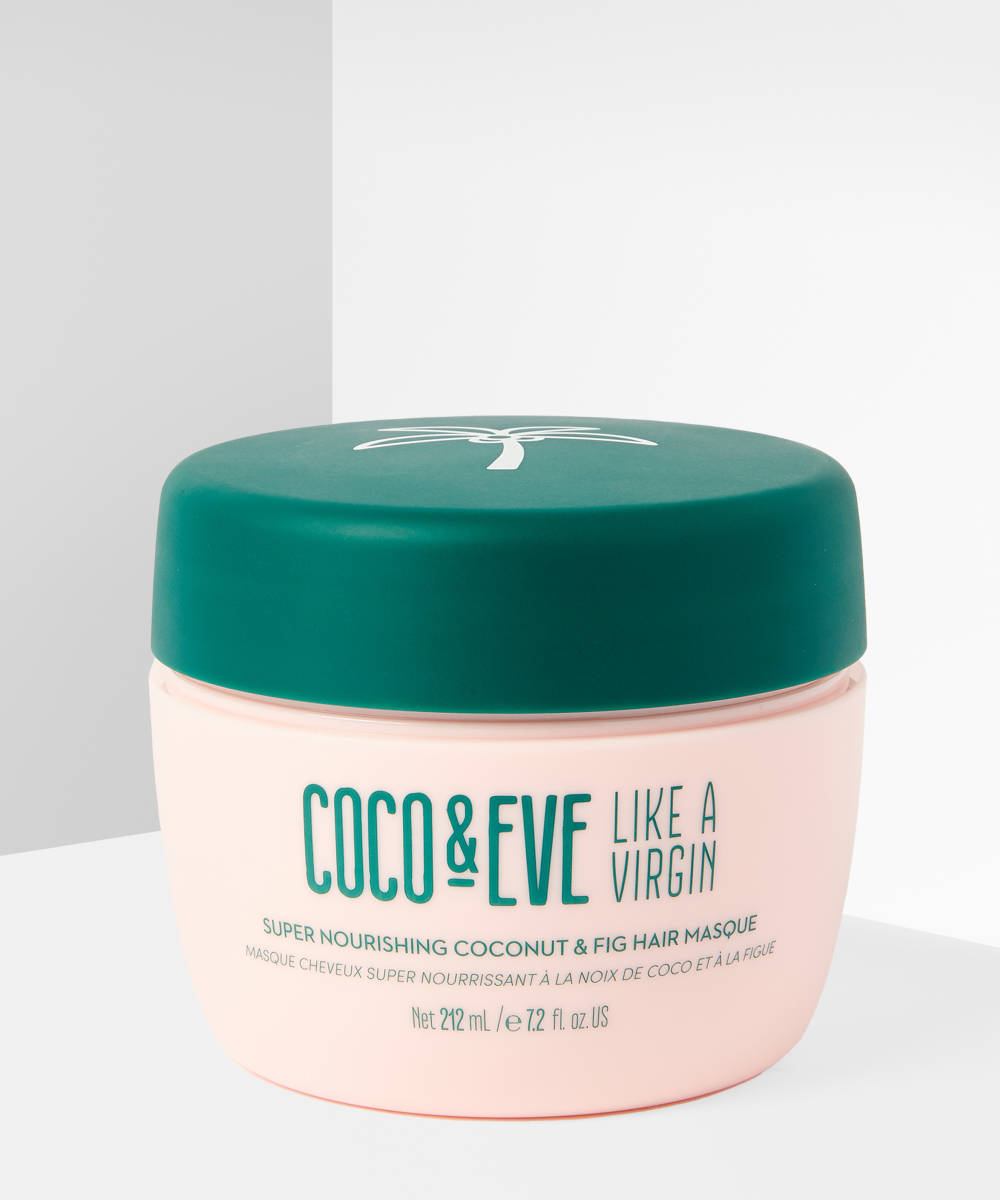 Just like with your skin, dryness can be completely natural and normal for your hair, or it can be caused by damage to the scalp and hair strands. Whatever the cause, dryness doesn't have to be a forever problem.
Solution: Coco and Eve Like A Virgin Super Nourishing Coconut And Fig Hair Masque
Try adding a super nourishing hair mask to your routine to help to improve the overall health of the hair. Coco and Eve Like A Virgin Super Nourishing Coconut and Fig Hair Masque uses coconut, fig, shea butter, linseed and argan oil to revive dry hair and keep frizz under control.
Evenly distribute a generous amount of product into towel dried hair. Leave for 5-10 minutes then rinse with warm water. For super dry hair or for even better results, keep the masque in overnight and wash out in the morning.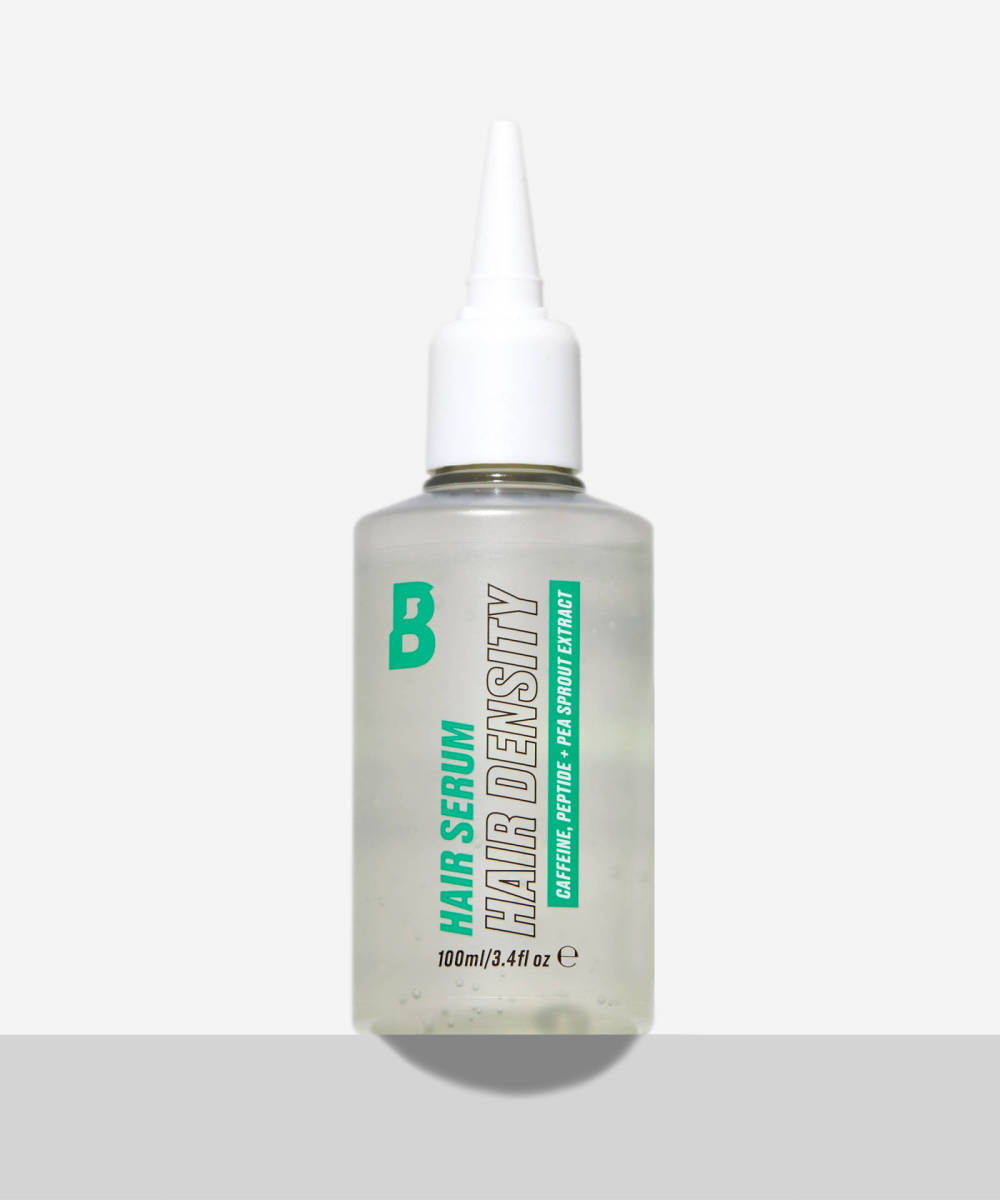 It can be normal to have naturally fine, thin hair. But if you notice your hair is less than what it used to be, damage may be showing itself through thinning. But all is not lost. There are plenty of smart ingredients out there designed to give the hair a much-needed boost.
Solution: By BEAUTY BAY Hair Density Hair Serum
Try adding By BEAUTY BAY's Hair Density Hair Serum to your nightly beauty routine. The scalp serum uses caffeine, peptides, and pea sprout extract to support hair health, while helping each strand appear thicker, fuller, and healthier looking.
Use the nozzle to apply the serum directly to the scalp and massage in. Do not rinse. Use daily for best results.
Problem: A Bit Of Everything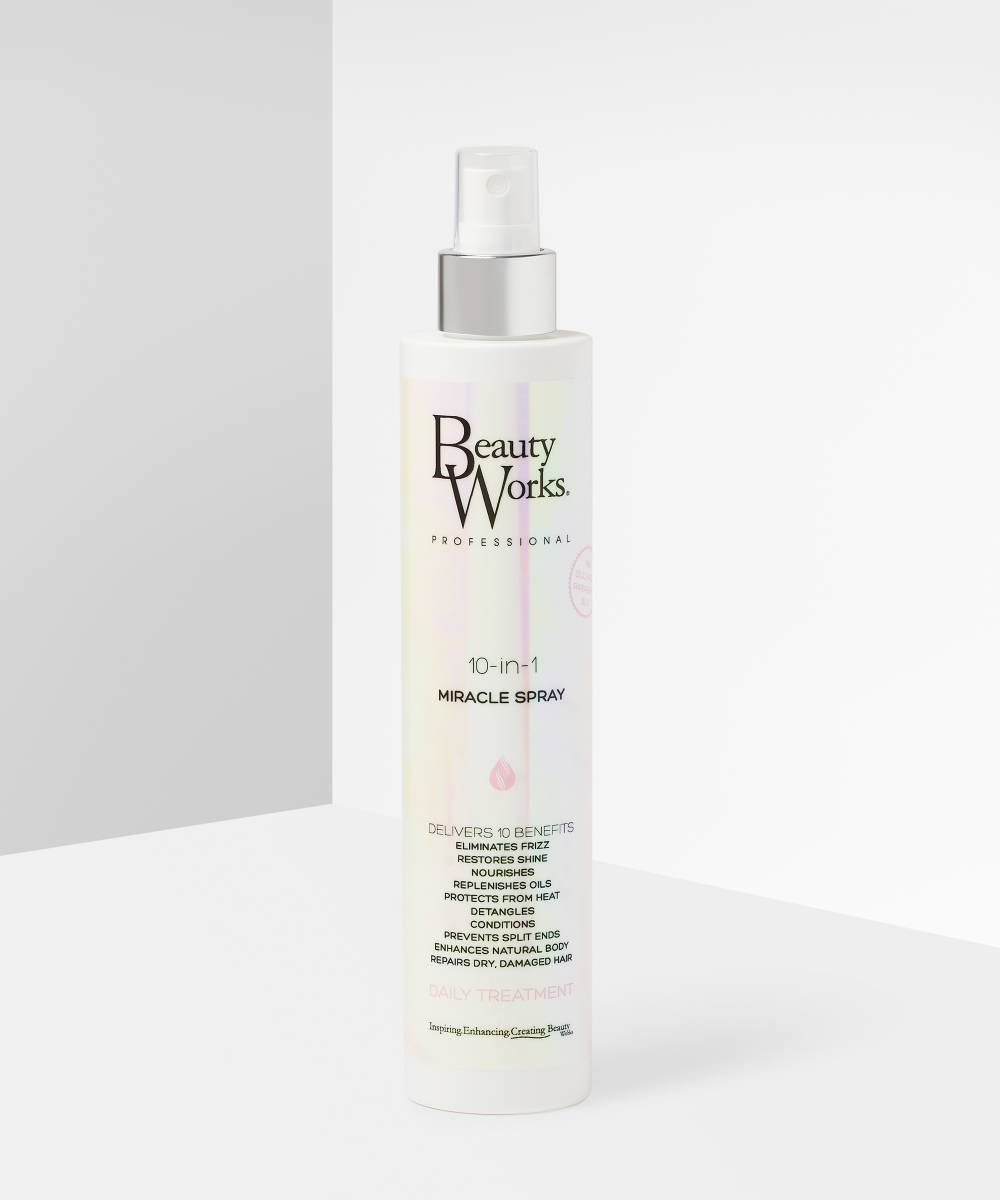 If you feel like your hair is suffering with all of the above, you don't need to create yourself a makeshift cocktail of all of the products above. You just need a treatment that can take on damage and win every time.
Solution: Beauty Works 10-In-1 Miracle Spray
It wouldn't hurt adding a nourishing hair mask into your routine to treat the hair on a weekly basis, but for daily use, add Beauty Works' 10-In-1 Miracle Spray to your post-wash regime. The multi-tasking formula uses argan and macadamia oil to help to eliminate frizz, restore shine, protect from heat, detangle, condition, prevent split ends, repair dry, damaged hair, and enhance the hair's natural body.
Simply spritz the formula evenly throughout the hair before heat styling.