From cold winter days to sunny summer months, our lips are always in need of a little extra TLC. Struggling with dry, dehydrated, and lacklustre lips? You need a lip oil in your life. A great 2-in-1 option, a lip oil works like a balm to moisturise dry lips, while delivering the look of a high-shine gloss, making them a staple in every beauty-lover's stash.
It's time to stop wondering what lip oil does or are lip oils worth it and start reading our handy guide on the top 5 benefits of using a lip oil, while discovering your new faves.
Applying a layer of oil on your lips shields them from drying out and adds moisture, ensuring your lips stay hydrated, whatever the weather.
2. They act as a barrier for dehydrated or dry lips
Lip oils mostly work on a surface level, so if you're wanting to treat super dehydrated or chapped lips, try adding one on top of a more intense, nourishing lip balm. Applying a lip balm first will draw in moisture to the lips, then applying a lip oil on top will keep all the moisture from escaping, acting as a glossy barrier.
3. They are lightweight and non-sticky
Unlike most glosses, you won't have to worry about your hair sticking to your lips whilst wearing a lip oil. They are commonly super lightweight and non-sticky, offering comfortable and non-irritating wear.
4. They're infused with lip-loving ingredients
Many lip oils include nourishing ingredients that have healing, nourishing, and beneficial properties. Look out for lightweight and easily absorbed grapeseed oil, coconut oil to create a protective moisture barrier, moisturising sweet almond oil, soothing avocado oil or healing vitamin E. These ingredients work to restore your lips back to optimum health, while protecting them from dehydration.
5. They're basically a 2-in-1 lip balm and lip gloss
Love the benefits that lip balm offers but can't break up with your fave glass? A lip oil is the multi-tasking must have that you need. Designed to repair and hydrate your delicate lip skin while delivering super glossy, reflective, and often tinted shine, we're 100% sold.
By BEAUTY BAY Jelly Lip Oil
Experience your best lips yet with the By BEAUTY BAY Jelly Lip Oil. Each nourishing lip oil is packed full of nourishing jojoba, meadowfoam, and macadamia oils plus vitamin E to smooth a super sheer wash of glossy colour over the lips. Never sticky, super glossy and with a delicious scent, you need these lip oils in your makeup bag.
Trigwell Cosmetics Lip Oil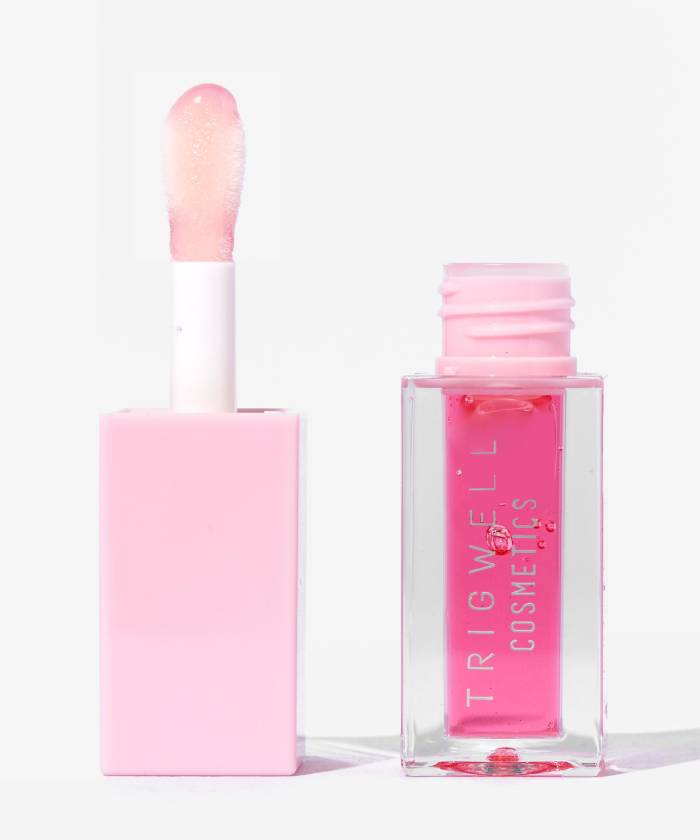 Say hello to super hydrated lips with the Trigwell Cosmetics Lip Oil. Formulated with hyaluronic acid, vitamin E, shea butter, argan oil, and coconut oil, this lip oil hydrates your lips, leaving them feeling soft, juicy, and hydrated whatever the time of year.
NYX Professional Makeup ##THISISEVERYTHING Lip Oil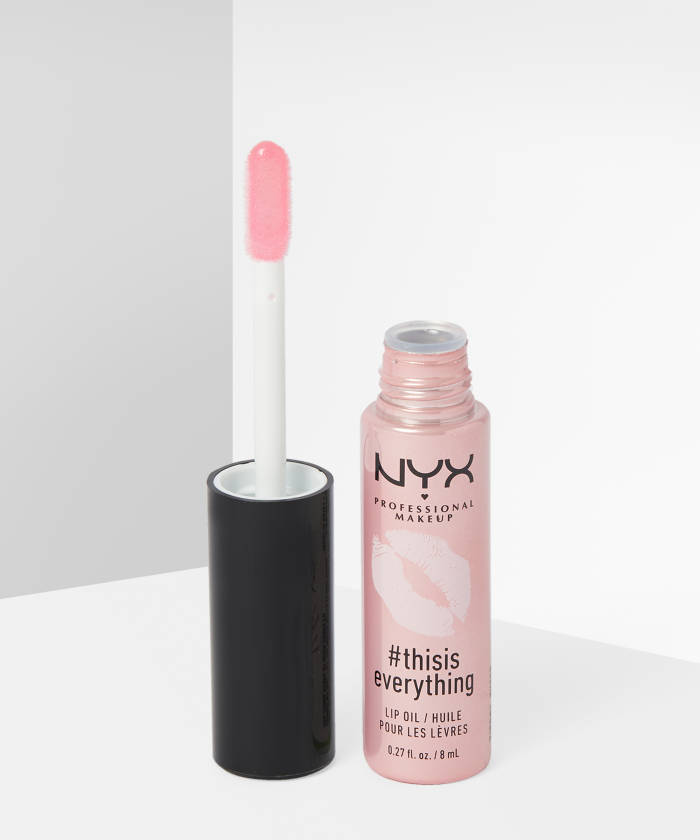 Nourish your lips with the NYX Professional Makeup #THISISEVERYTHING Lip Oil. The ultra-hydrating formula glides onto the lips to give a subtle tint of colour whilst drenching your skin in moisture. Enriched with a blend of oils including almond, avocado, rosehip, and jojoba, this softening lip oil has a vanilla-cherry blossom scent that's almost good enough to eat.
Kopari Beauty Tri-Peptide Lip Cloud Lip Oil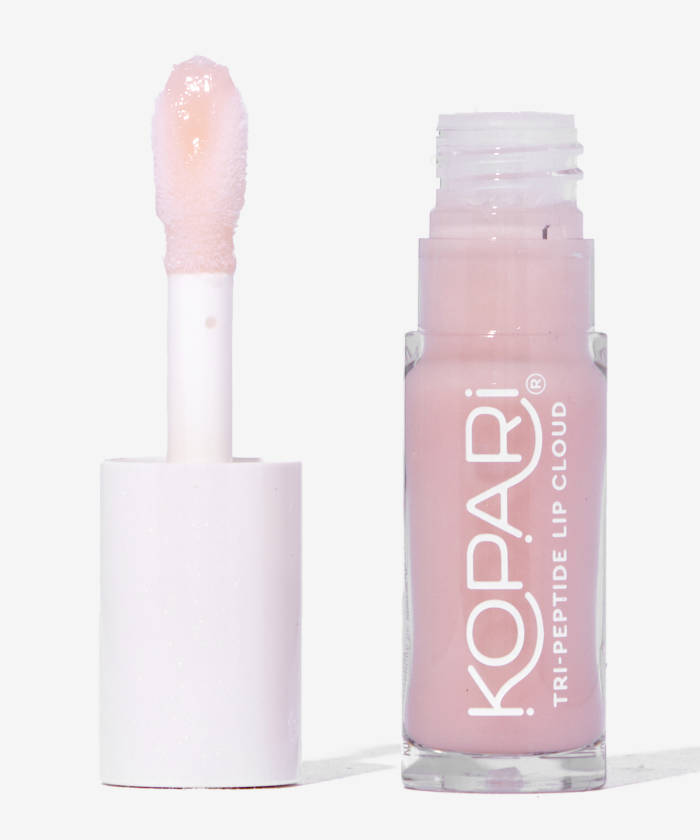 Meet your new pocket-sized partner, the Kopari Beauty Tri-Peptide Lip Cloud. Packed with three peptides to help plump, hydrate, and minimise the appearance of fine lines and wrinkles on the lips, this hybrid sheer lip plumping oil and peptide treatment will leave lips as soft and bouncy as a cloud in an instant. Along with other skin-loving ingredients such as, ceramides, hyaluronic acid, coconut oil, apricot seed oil, and vitamin E, it creates a barrier and retains moisture to keep lips nourished all day long.
The Beauty Crop Oui Cherie Lip Oil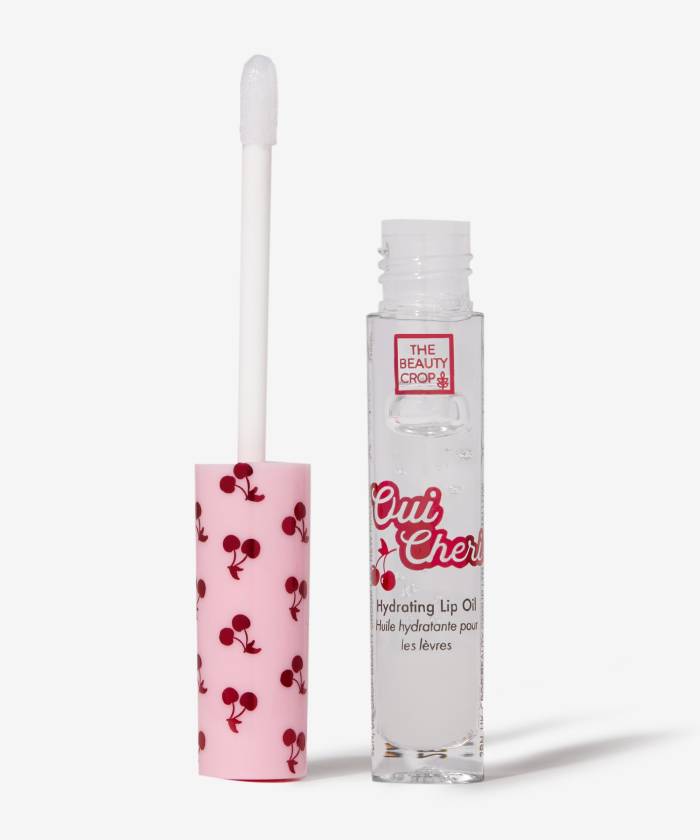 Say bonjour to your new lip obsession, The Beauty Crop's Oui Cherie Lip Oil. Non-sticky, full of moisture and enriched with a lip-loving cherry oil blend, this lip oil enhances your pouts natural colour with a hint of tint and nourishment.
Iconic London Lustre Lip Oil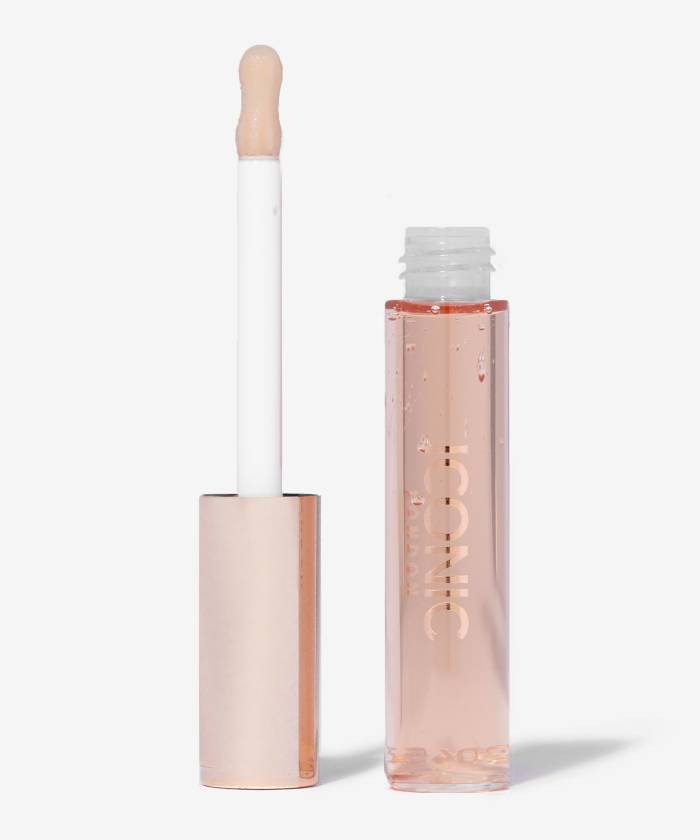 Treat yourself and your lips to the ICONIC London Lustre Lip Oil. This non-sticky, high shine lip oil with an ultra-nourishing formula of hyaluronic acid and vitamin C drenches the lips in hydration to leave them feeling moisturised and soft for hours on end, with a unique roller that allows for easy application.
SOSU Cosmetics Hydrating Lip Oil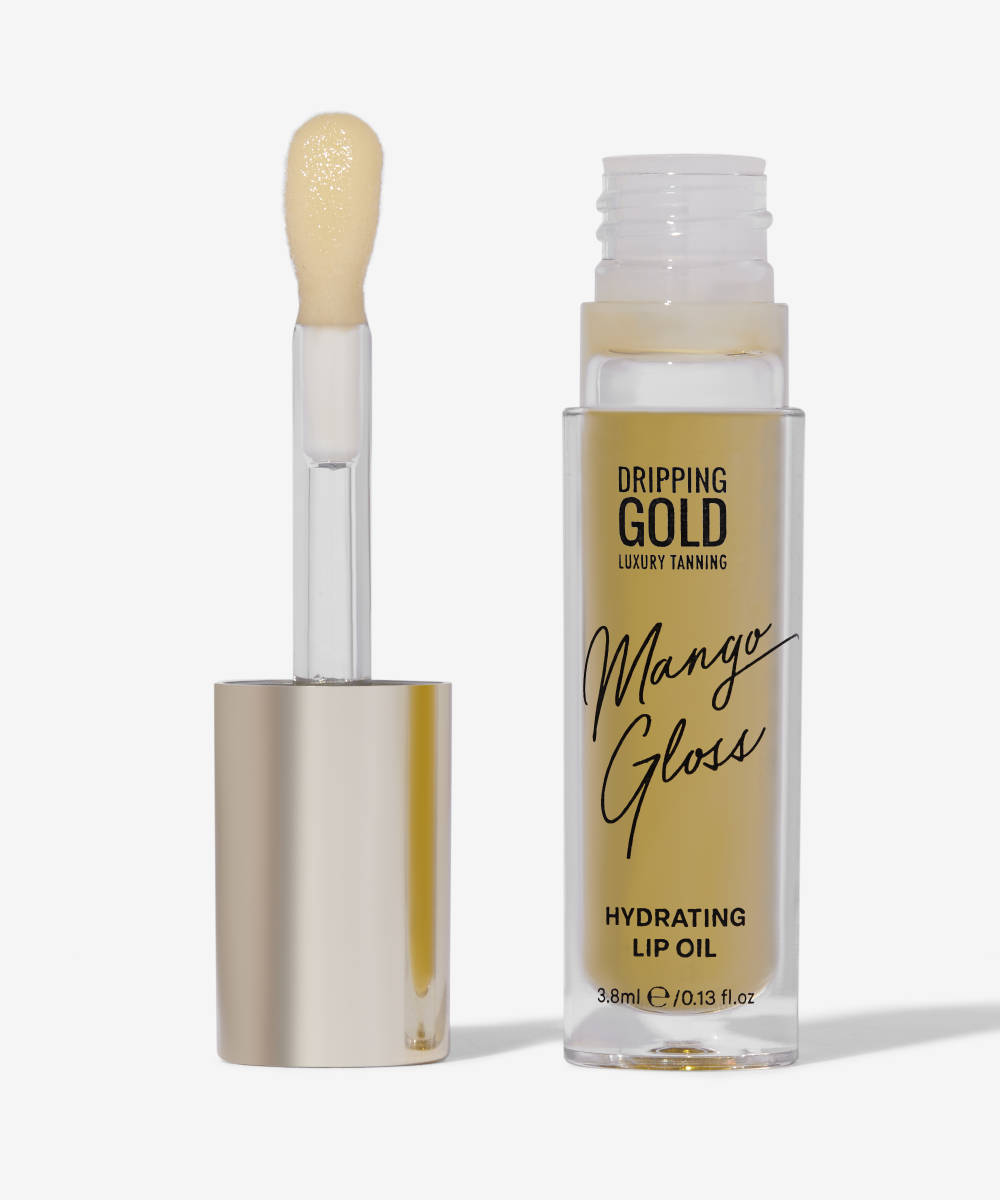 Enjoy ultra-soft, glowy lips in just one swipe with the SOSU Cosmetics Hydrating Lip Oil. With a non-sticky, non-greasy texture, this lip oil is infused with skin-loving macadamia nut seed oil to soothe and moisturise, plus jojoba seed oil to keep your pout looking juicy and feeling nourished.
Sigma Beauty Renew Lip Oil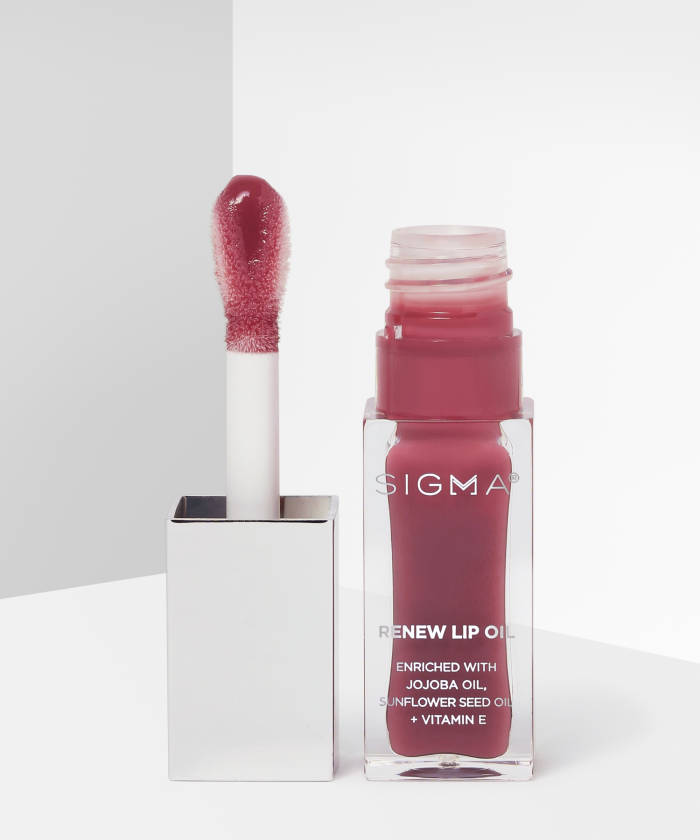 Sigma Beauty's Renew Lip Oil is the perfect haul for nourishing the lips with the feeling of a balm, while adding the shine and colour of a gloss. With hydrating jojoba oil, moisturising sunflower seed oil, and nourishing vitamin E, the smooth, non-sticky lip oils are designed to add a protective layer to the lips while hydrating to leave them looking and feeling soft, supple, and juicy.
Florence by mills glow yeah tinted lip oil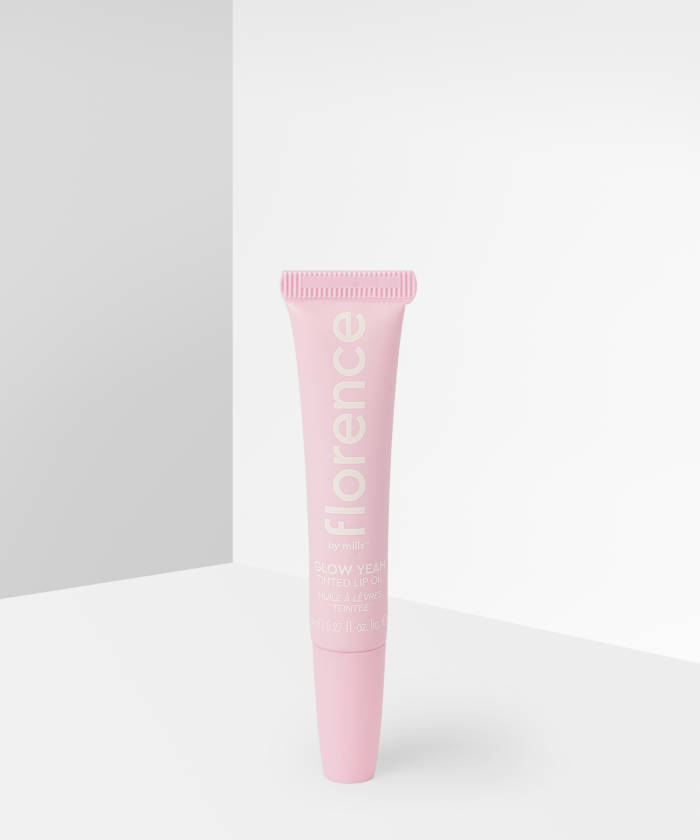 Get luscious lips in seconds with the Glow Yeah Tinted Lip Oil. It's the same formula you know and love, only this time with a subtle, natural tint to help your lips look their healthiest. Enriched with African mango butter and paracress flower, this formula helps to nourish lips, getting rid of any chapped, dry skin.
Jeffree Star Cosmetics Wyoming Winter Lip Oil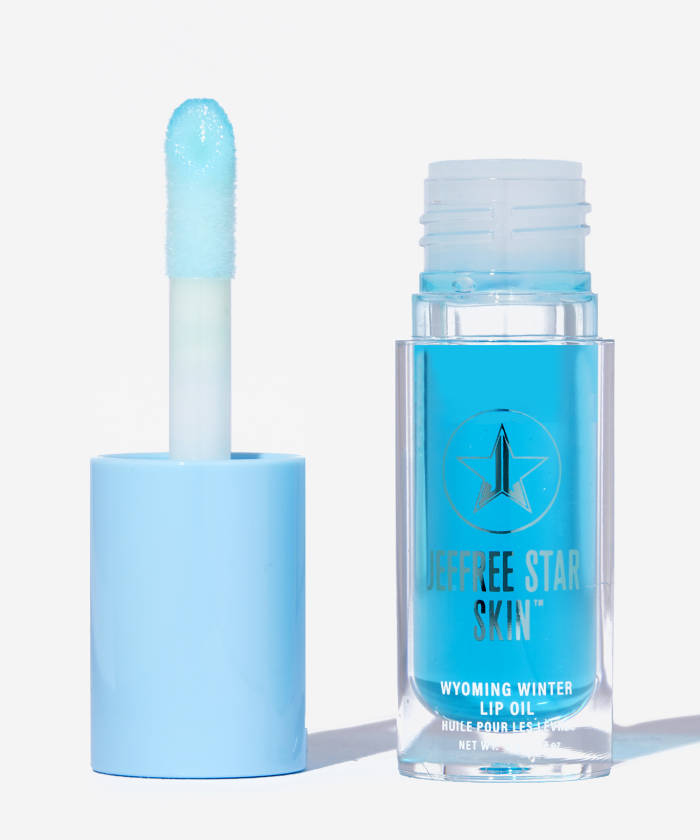 Revolution Pro Glossy Plump Lip Oil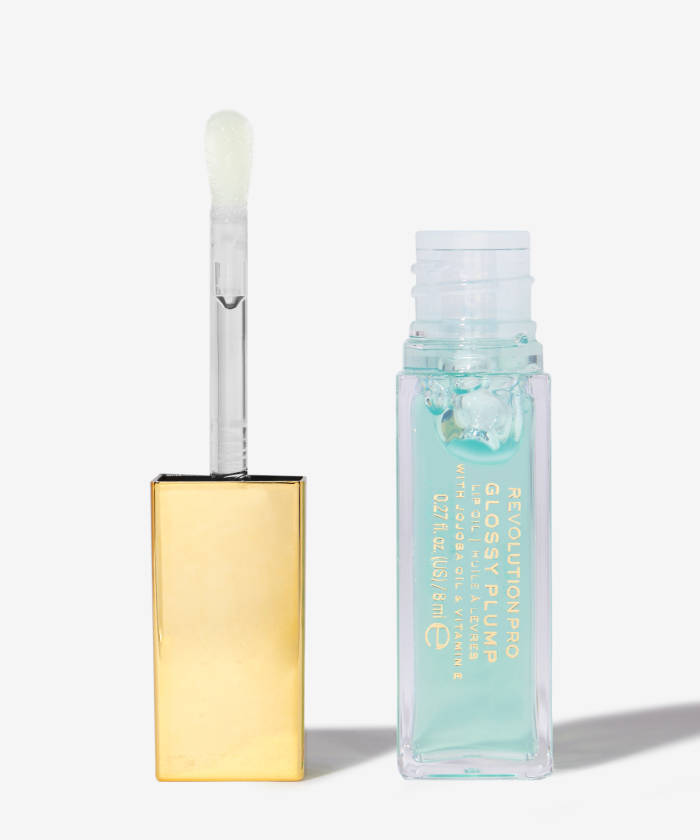 Achieve your ultimate glossy, nourished, and plumped lip with the Revolution Pro Glossy Plump Lip Oil. The high-shine lip oils create a subtle tint and deliver a burst of hydration, while helping the lips stay plumped all day long. Infused with plant-based soybean to keep the lips plumped and jojoba oil and vitamin E to keep the lips hydrated.