Tired, puffy eyes happen to all of us, especially if you've been partying too hard, working too much, experiencing allergies or just as you're getting older. Keeping hydrated and skipping out too much salt can help to press pause on puffiness, as can a cooling eye mask (who doesn't love using reusable eye patches when you're getting ready?).
If you want your skincare routine to give you a helping hand with puffy eyes, then adding an eye cream into your daily skin steps can seriously help to de-puff and ditch dark circles, which might be making your under eyes more noticeable. Here's our picks of the best eye creams for under-eye bags and puffiness.
MARIO BADESCU CAFFEINE EYE CREAM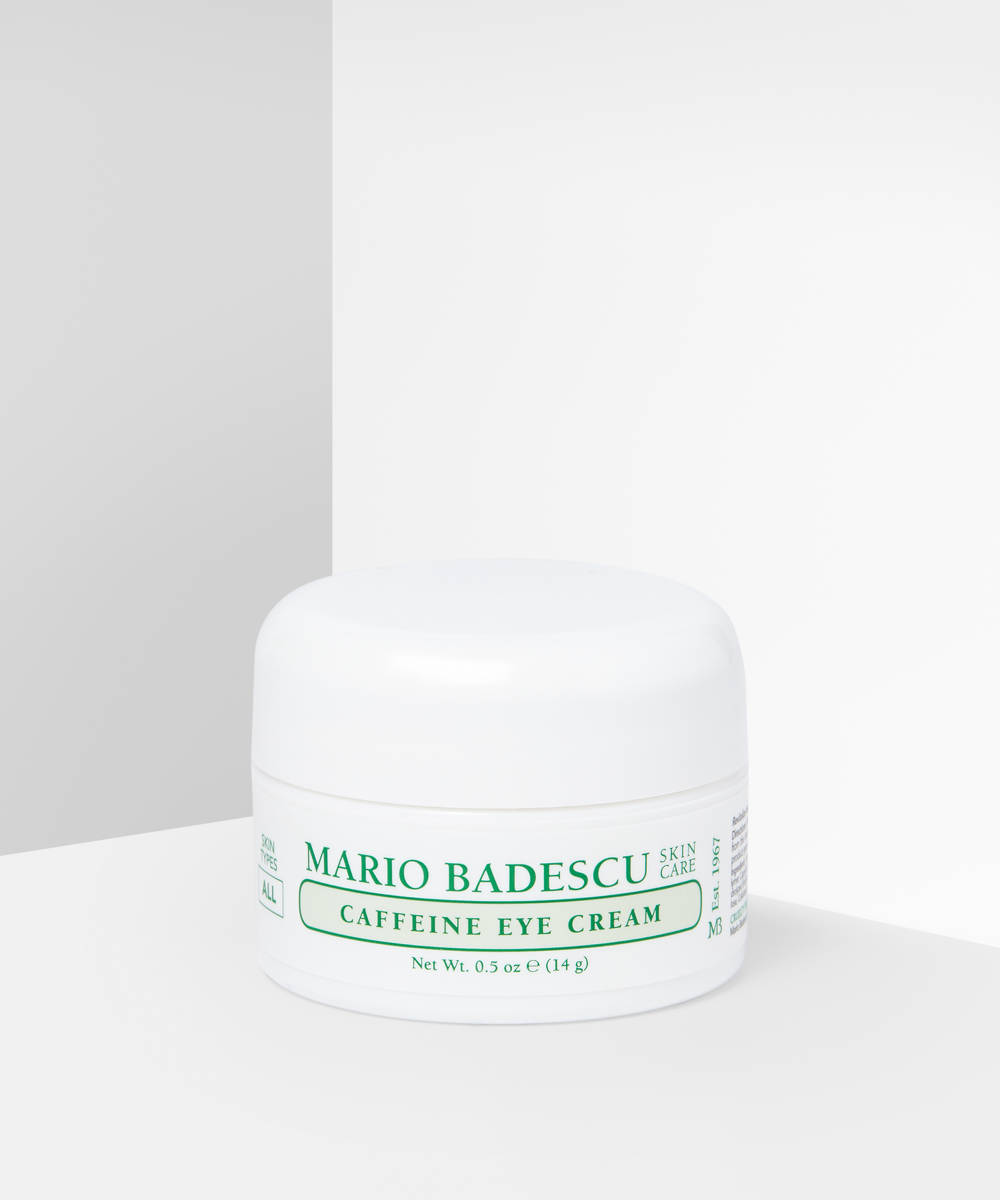 Keeping your under eyes hydrated, soft and smooth can seriously help you to depuff tired looking eyes for a radiant, awake look. The Mario Badescu Caffeine Eye Cream is formulated with – no surprises here – caffeine, rejuvenating terminalia arjuna extract, replenishing squalane and lecithin, super hydrating sodium hyaluronate, and nourishing jojoba to leave the eyes looking fresh, awake, and bright.
ALLIES OF SKIN PEPTIDES & OMEGAS FIRMING EYE CREAM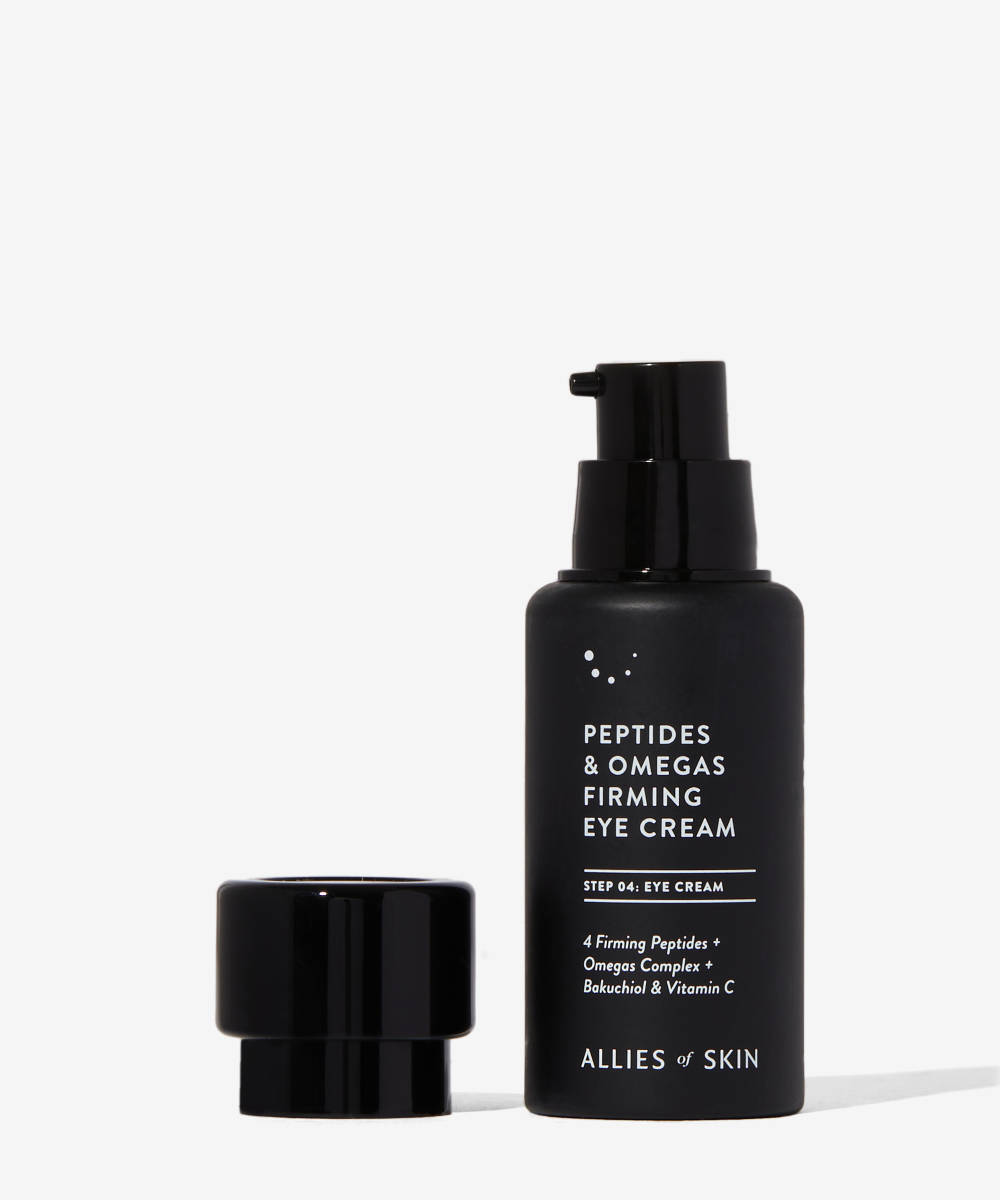 The Allies of Skin Peptides & Omegas Firming Eye Cream is a brightening, firming eye cream that helps to boost tired eyes by depuffing and dealing with dark circles using peptides, vitamin c, ceramides, and 1% bakuchiol. It gets to work immediately after application, helping to reduce the appearance of fine lines, wrinkles, fatigue, and dark circles. It's soothing as well as effective when you want to depuff your under eyes.
ORIGINS DR. ANDREW WEIL FOR ORIGINS™ MEGA MUSHROOM RELIEF & RESILIENCE GEL EYE CREAM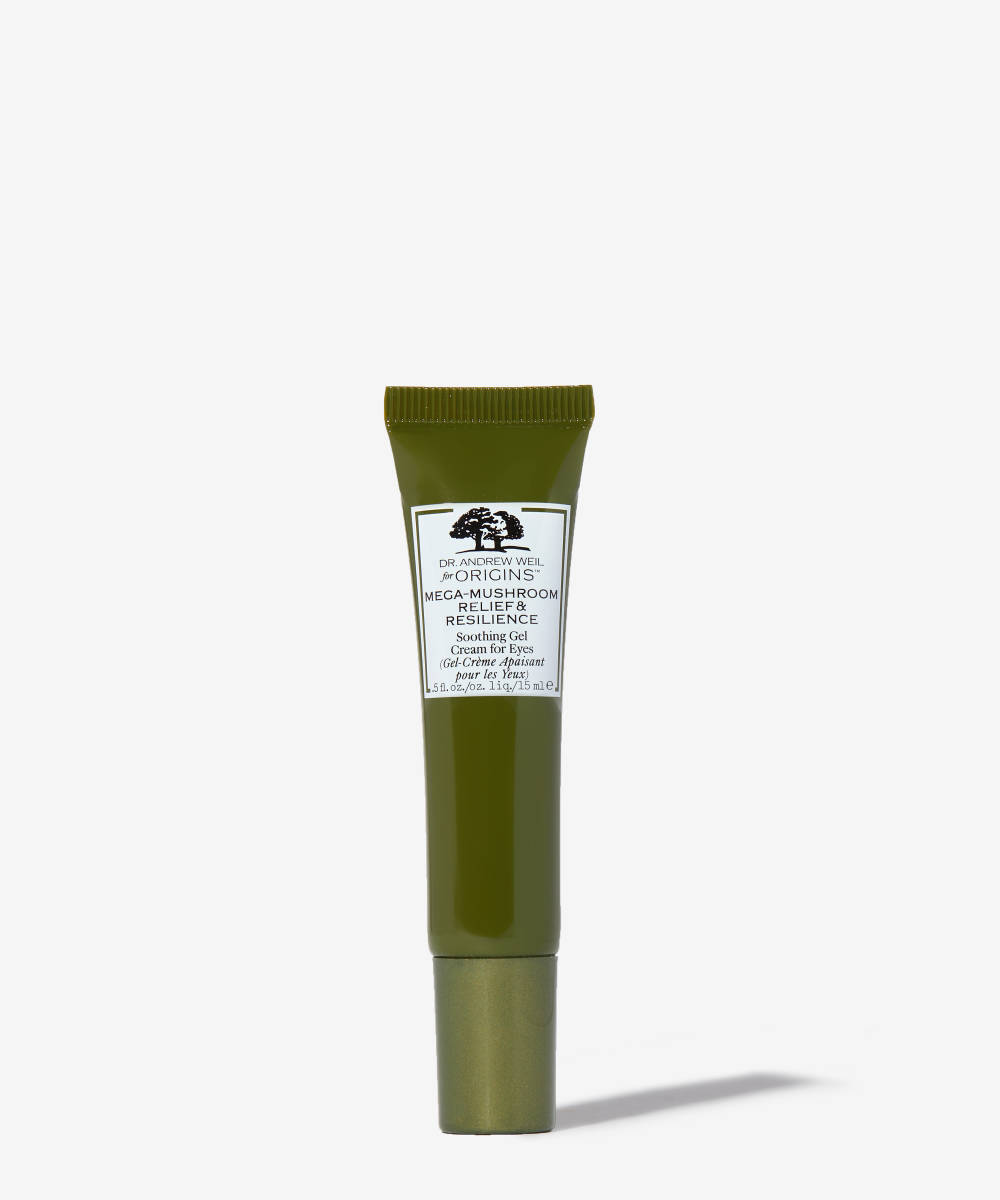 The Dr. Andrew Weil for Origins Mega Mushroom Relief & Resilience Gel Eye Cream is a super soothing eye gel with cooling applicator that's perfect for reducing under eye puffiness. It also helps to hydrate and reduce irritation, fatigue, and dull eye areas with reishi mushroom and lady's thistle. The 3-in-1 formula hydrates instantly, soothes the look of redness and brightens dark circles, while helping to protect against irritating environmental aggressors to deal with puffy under eyes.
UPCIRCLE BEAUTY EYE CREAM WITH MAPLE AND COFFEE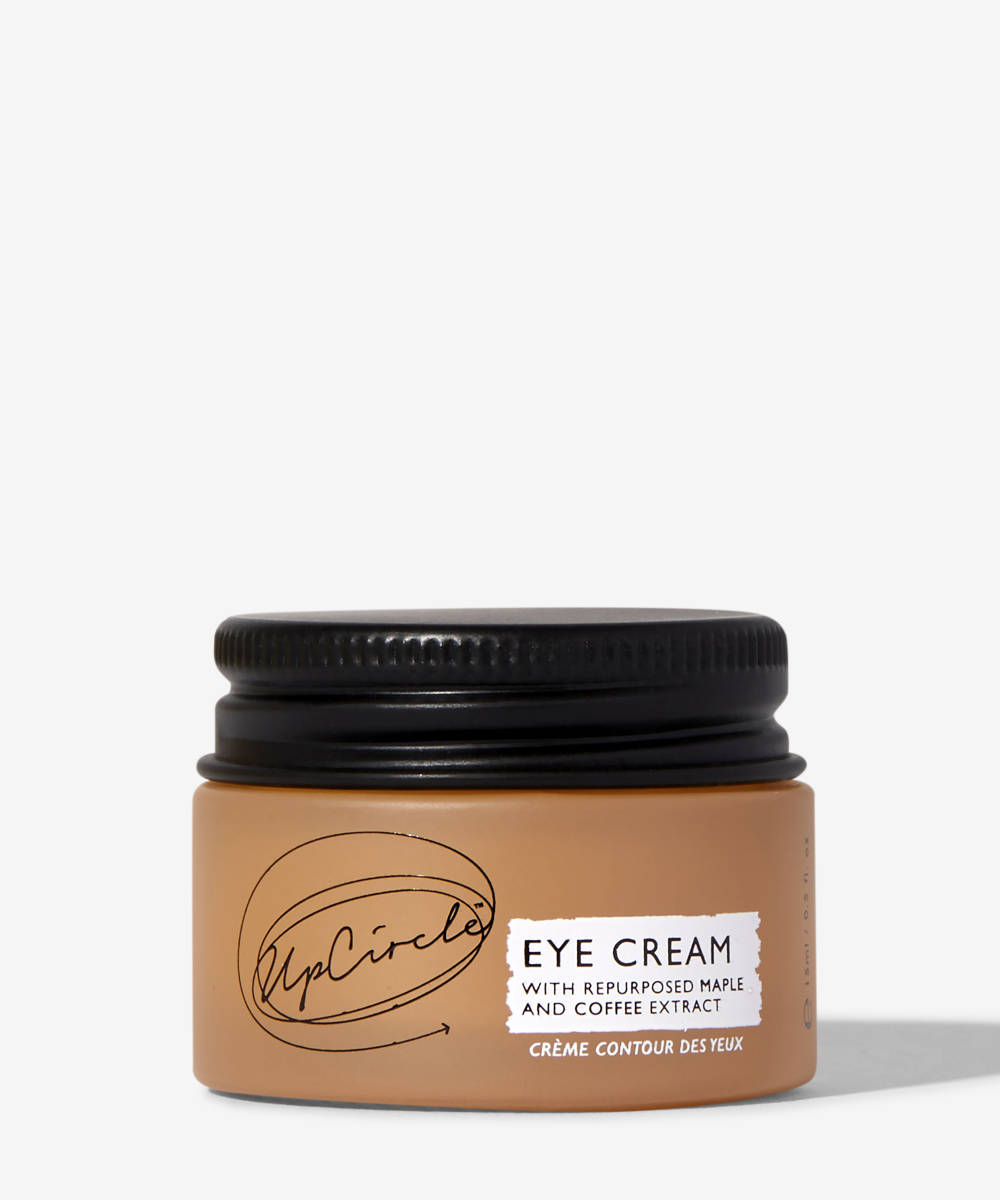 We love the UpCircle Beauty Eye Cream with Maple and Coffee to hydrate the area around the eyes, reducing puffiness and dark circles. It's made out of natural ingredients that have been either recycled or saved from becoming landfill to create gentle, skin-friendly formulations. This eye cream uses repurposed coffee grounds and maple bark extract to deal with puffiness while caring for the environment.
HIGHER EDUCATION SKINCARE NIGHT OWL CAFFEINATED EYE CRÈME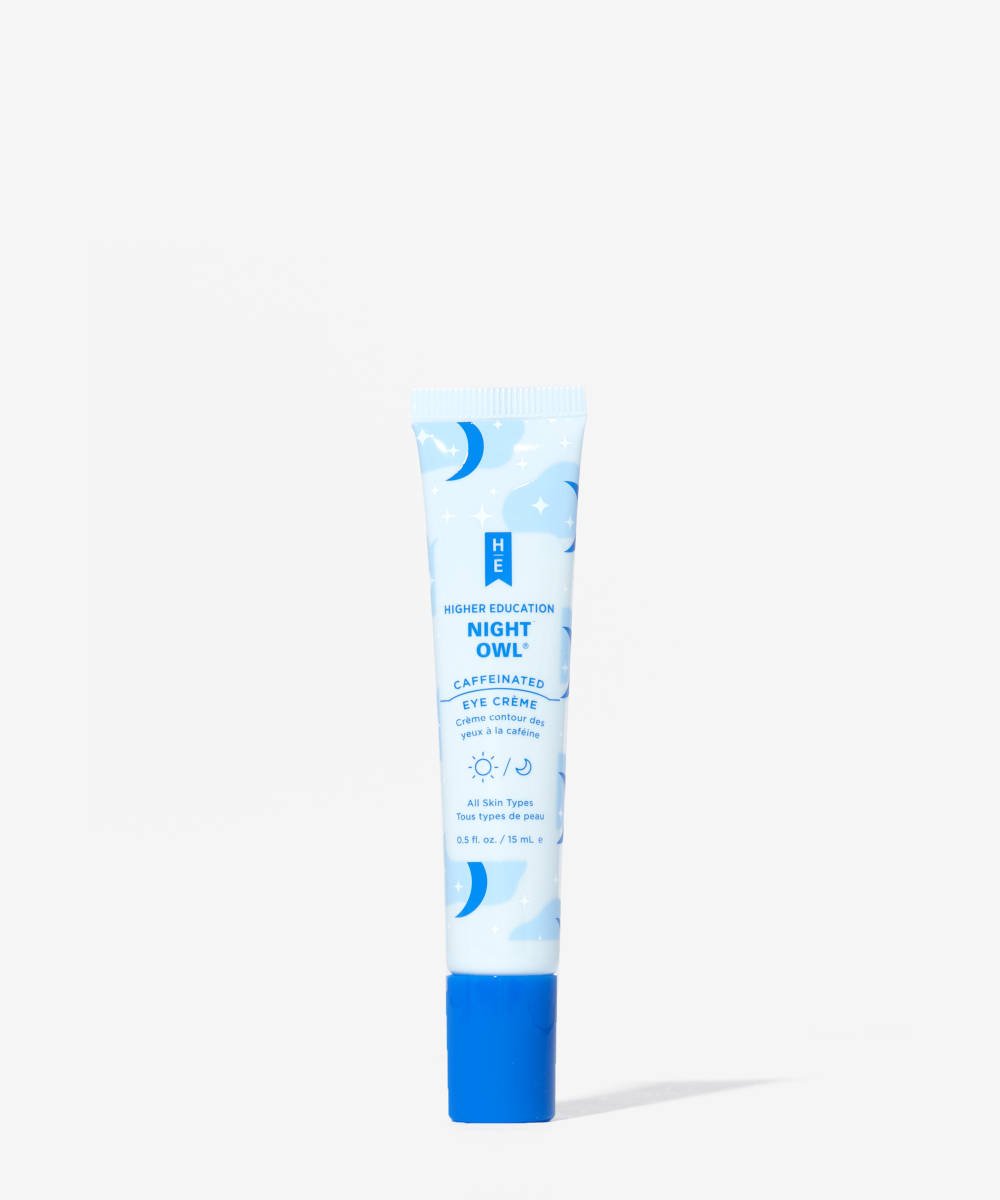 This caffeine enriched eye cream is ideal for those mornings where you wake up wishing you'd had more sleep. The Higher Education Skincare Night Owl Caffeinated Eye Crème has been designed to visibly de-puff, brighten, hydrate and tighten the skin under your eyes with soft focus, light reflective technology. Add this into your daily routine to fight signs of tiredness and puffy eyes.
LANEIGE WATER BANK BLUE HYALURONIC EYE CREAM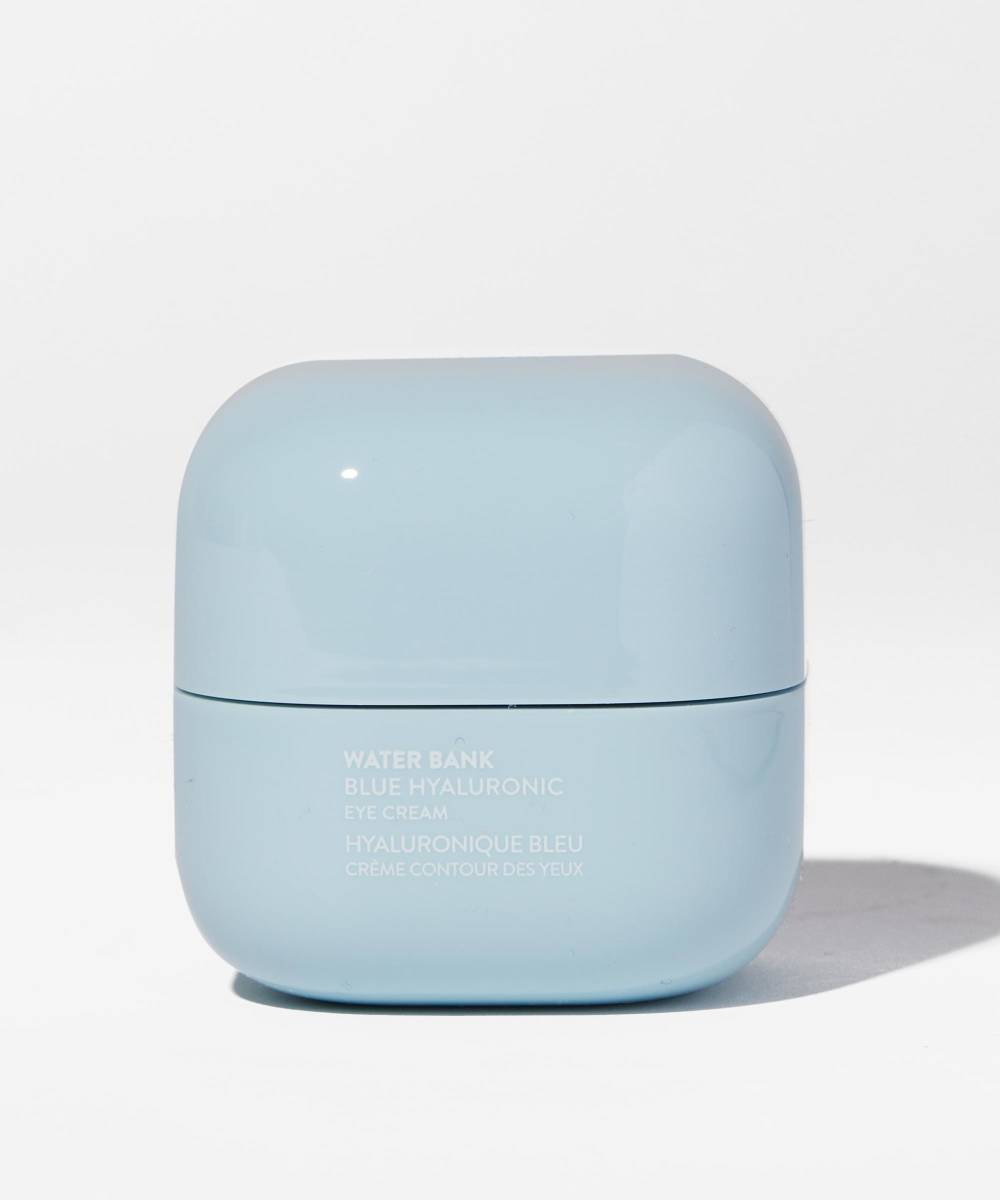 In need of something to gently nourish, illuminate and depuff your delicate under eye area? The Laneige Water Bank Blue Hyaluronic Eye Cream has it covered. Apply to your under eyes twice a day to soothe and hydrate with a blend of hyaluronic acid and skin saving ingredients. Your under-eyes will look refreshed, brighter and depuffed in no time at all.
DERMALOGICA AWAKEN PEPTIDE EYE GEL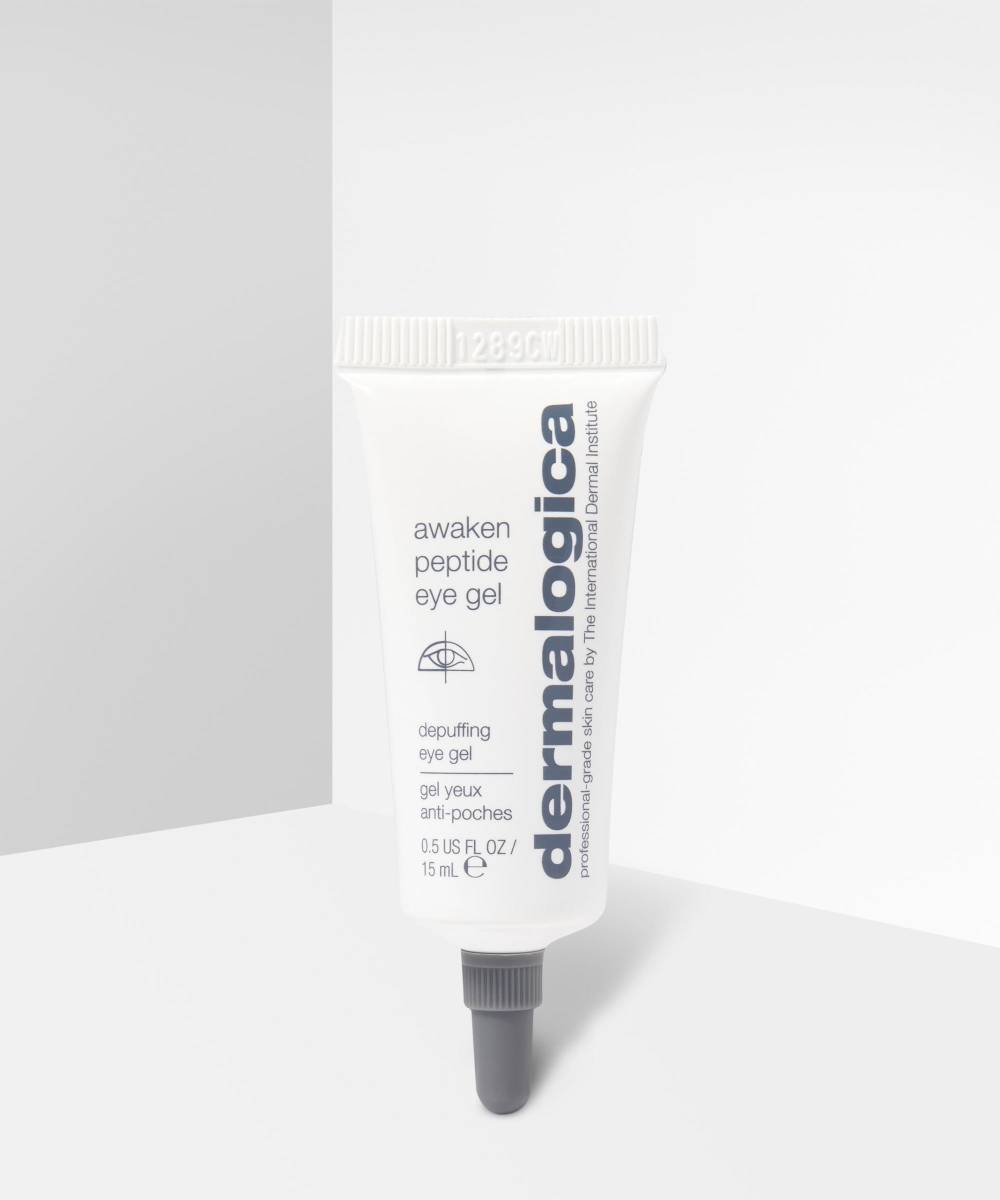 The Dermalogica Awaken Peptide Eye Gel is a firming, hydrating eye gel that helps to cool your under eye area, reducing puffiness and fine lines. Enriched with caffeine, a highly active blend of tetrapeptides plus soothing Rosemary Leaf Extract to minimise the appearance of puffiness and fine lines it helps to promote a more radiant, smoother and more luminous appearance for under eyes.
PETER THOMAS ROTH RETINOL FUSION PM EYE CREAM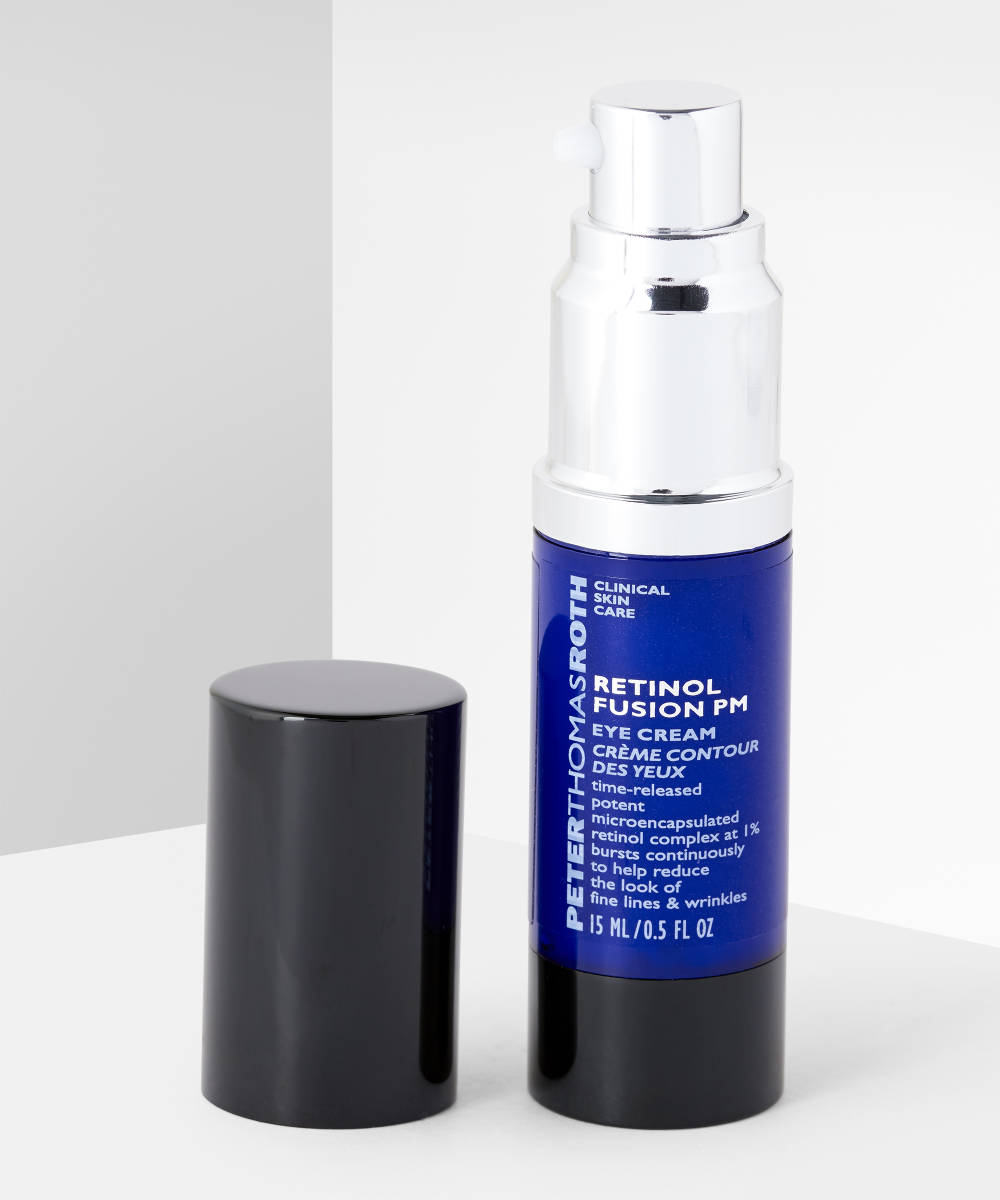 This retinol infused eye cream works to eradicate the appearance of wrinkles and fine lines whilst cooling, reducing texture and helping to reduce pigmentation along with puffy under eyes. Formulated with vitamins A, C, and E the Peter Thomas Roth Retinol Fusion PM Eye Cream helps to hydrate, illuminate, condition, and soothe the skin whilst providing essential antioxidant protection against free radicals.