When it comes to beauty basics, nude eyeshadows are the unsung hero of every makeup bag. No matter how much we love a colour pop, we always find ourselves reaching for the faithful neutral tones. From day to night looks, you simply can't go wrong with creamy caramel shades, soft smoky browns, and subtle shimmers.
Makeup trends may come and go, but neutrals are here to stay. Unlike a foundation or concealer, nude shadows don't have to match your skin tone perfectly. There is more freedom to play around with shades to suit your mood. Opt for autumnal oranges or keep it nice 'n' neutral with a subtle base.
If you're on the hunt for a new palette, it just might be your lucky day. We have ranked the nine best neutral eyeshadow palettes that BEAUTY BAY has to offer. Discover the nudes you need right now.
BY BEAUTY BAY NUDE 42 COLOUR PALETTE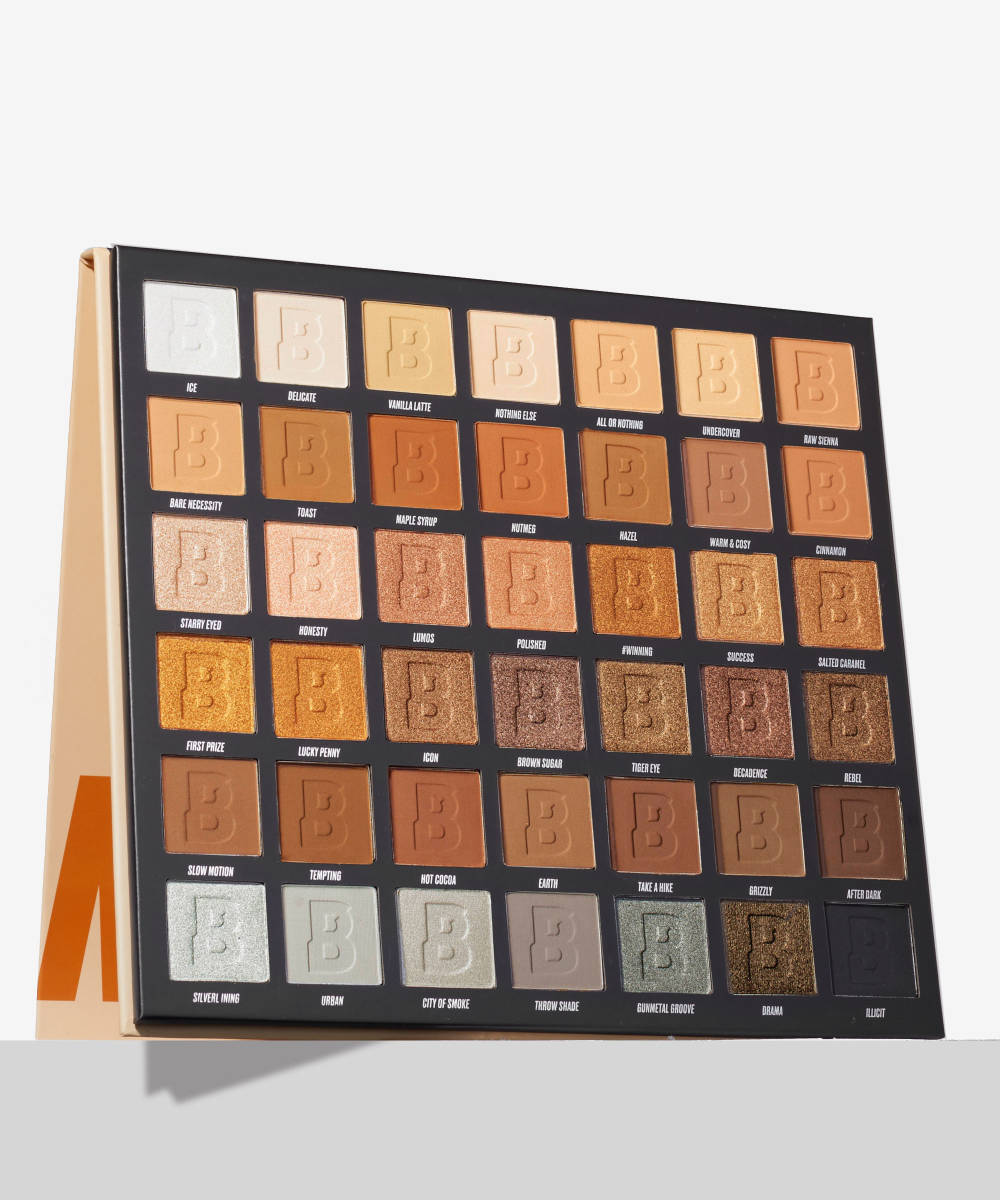 If you're looking for the ultimate neutral palette with a couple of shimmer tones thrown in, then the By BEAUTY BAY Nude 42 Colour Palette is the one from you. Choose from smooth buttery mattes to soft pressed shimmers. With so many shades to play around with, you can create countless looks to take you effortlessly from nine to wine.
URBAN DECAY NAKED RELOADED EYESHADOW PALETTE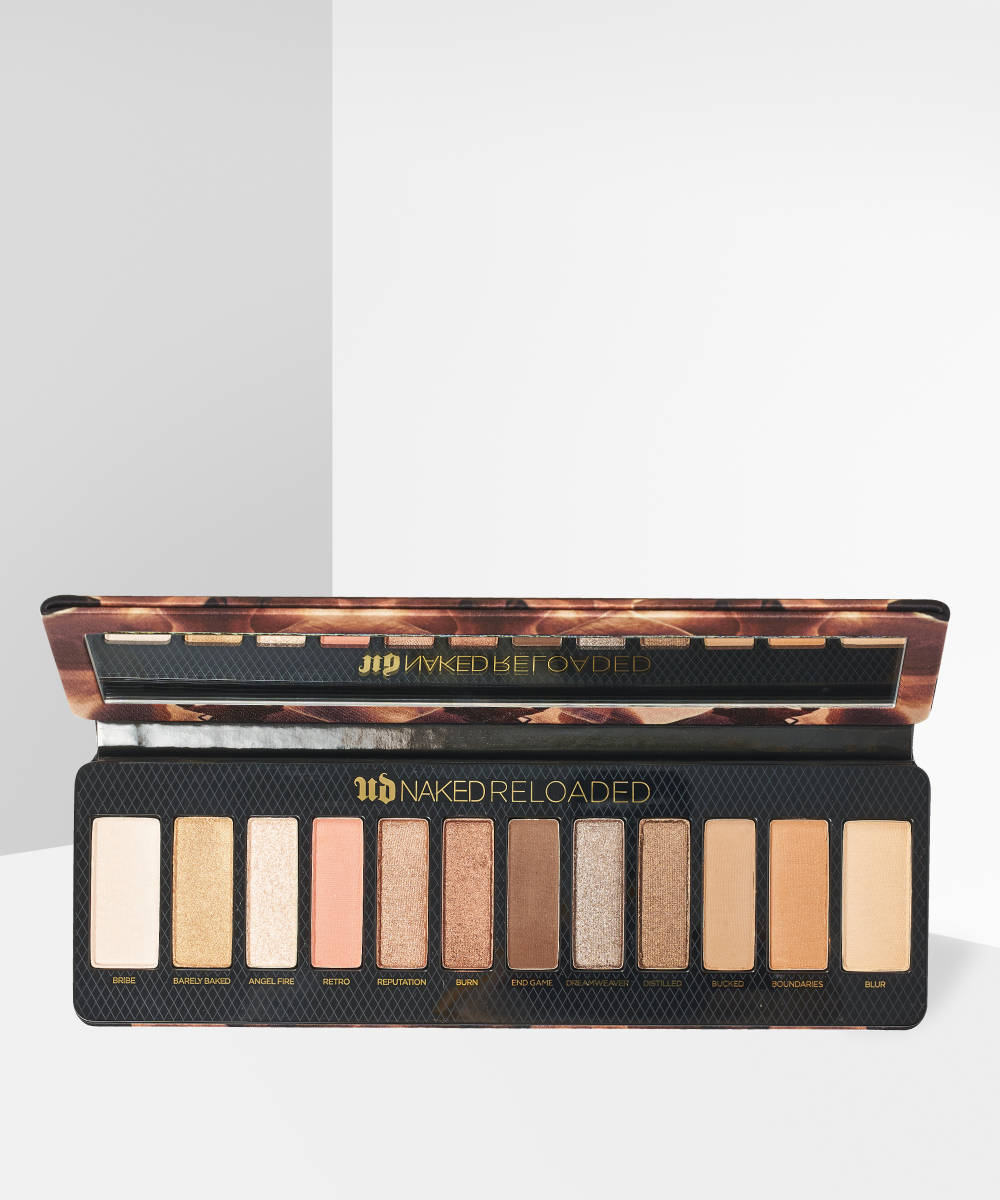 Is it really a natural eyeshadow roundup, without a shoutout to the Naked Reloaded Eyeshadow Palette? It's a twist on everyone's favourite. It may be compact, but with 12 blendable shades, this set really does it all. It features a range of matte and shimmer finishes, all with a staying power like no other. The palette comes complete with a dual ended brush and mirror included. This really is your on-the-go, go-to.
MAKEUP REVOLUTION MAXI RELOADED PALETTE ULTIMATE NUDES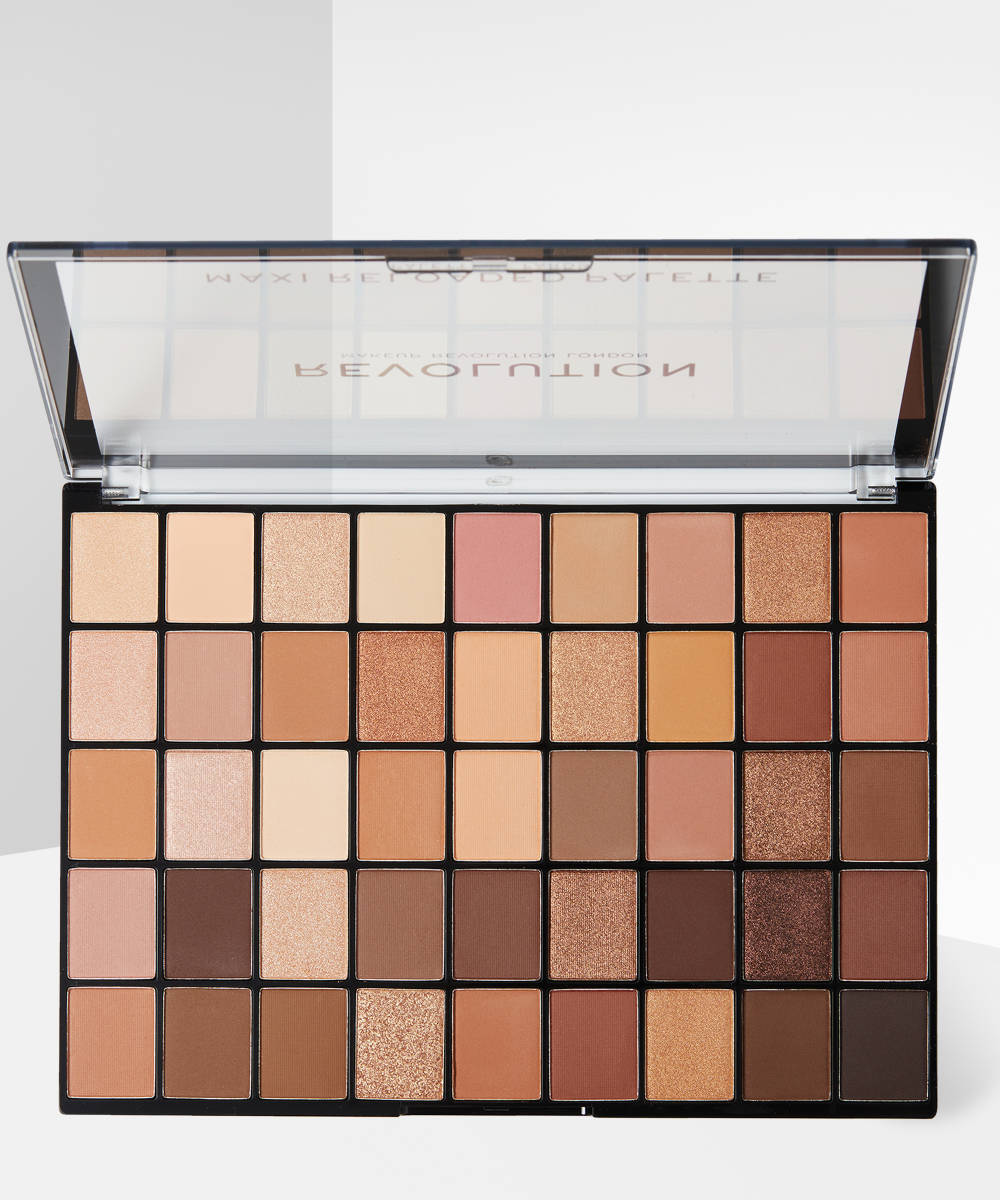 This palette is called Ultimate Nudes for a reason. With a whopping 45 ultra-pigmented colours to pick from, you're guaranteed to find your go-to shadow. If you usually struggle to find the right shade in a typical neutral palette, then we have just solved all of your problems in one stunningly shimmery go.
JASON WU BEAUTY FLORA 9 EYESHADOW PALETTE MATTE AGAVE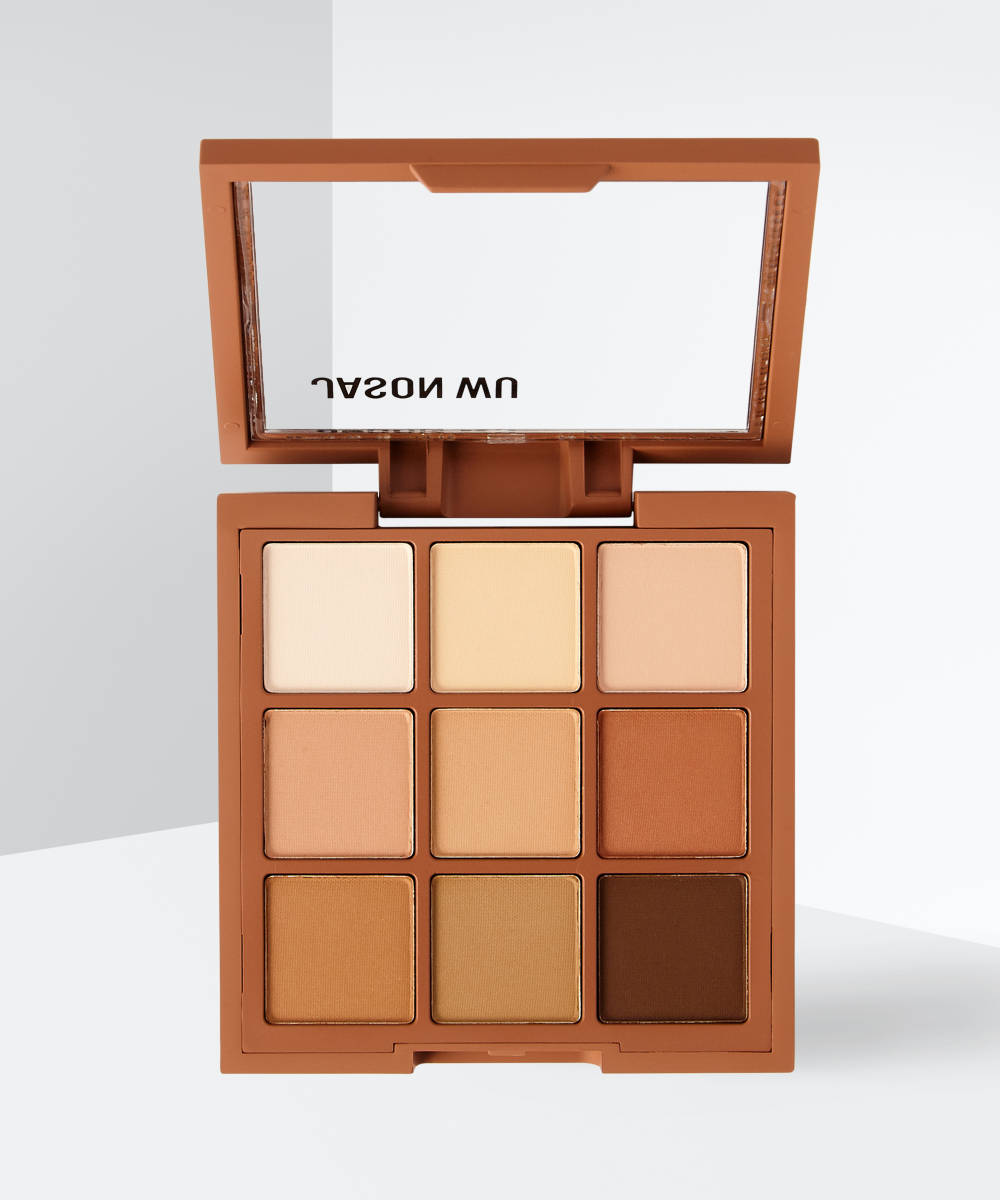 Consider this palette the holy grail for mattes. Nothing builds up a solid base like these highly pigmented earthy tones. The compact palette features nine shades, ranging from pale pink to a dark chocolatey brown. Ideal for creating clean girl looks for everyday wear.
VISEART PARIS EDIT EYESHADOW PALETTE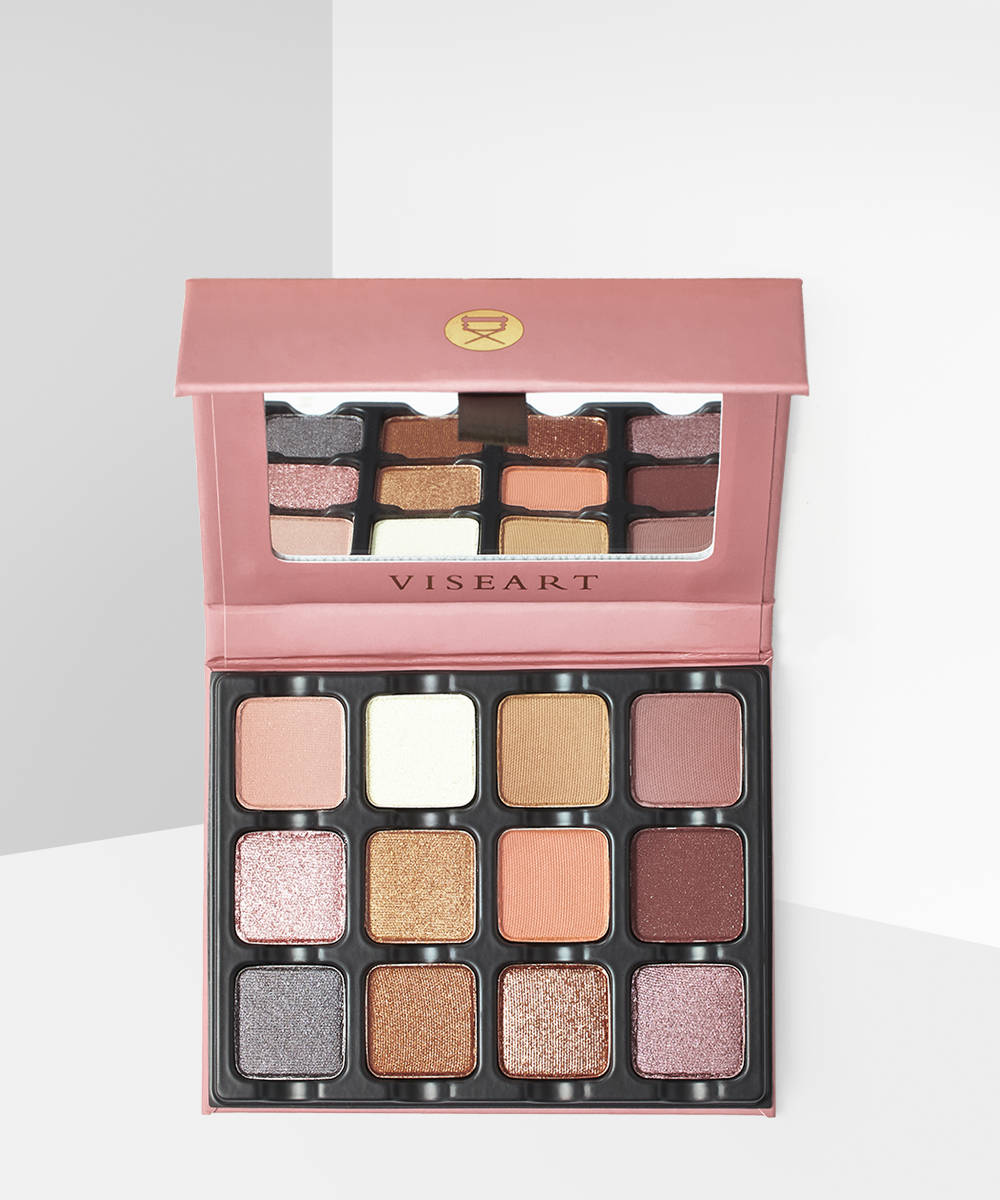 Take your nudes to the next level, with some shimmer. Nothing adds a bit of romance to your look, like the Viseart Paris Edit Eyeshadow Palette. Packed with 12 dreamy colours, you can keep your eyes looking subtle with just a hint of colour or build up the nude shimmery shades for a day to night kind of moment.
KEVYN AUCOIN EMPHASIZE EYE DESIGN PALETTE FOCUSED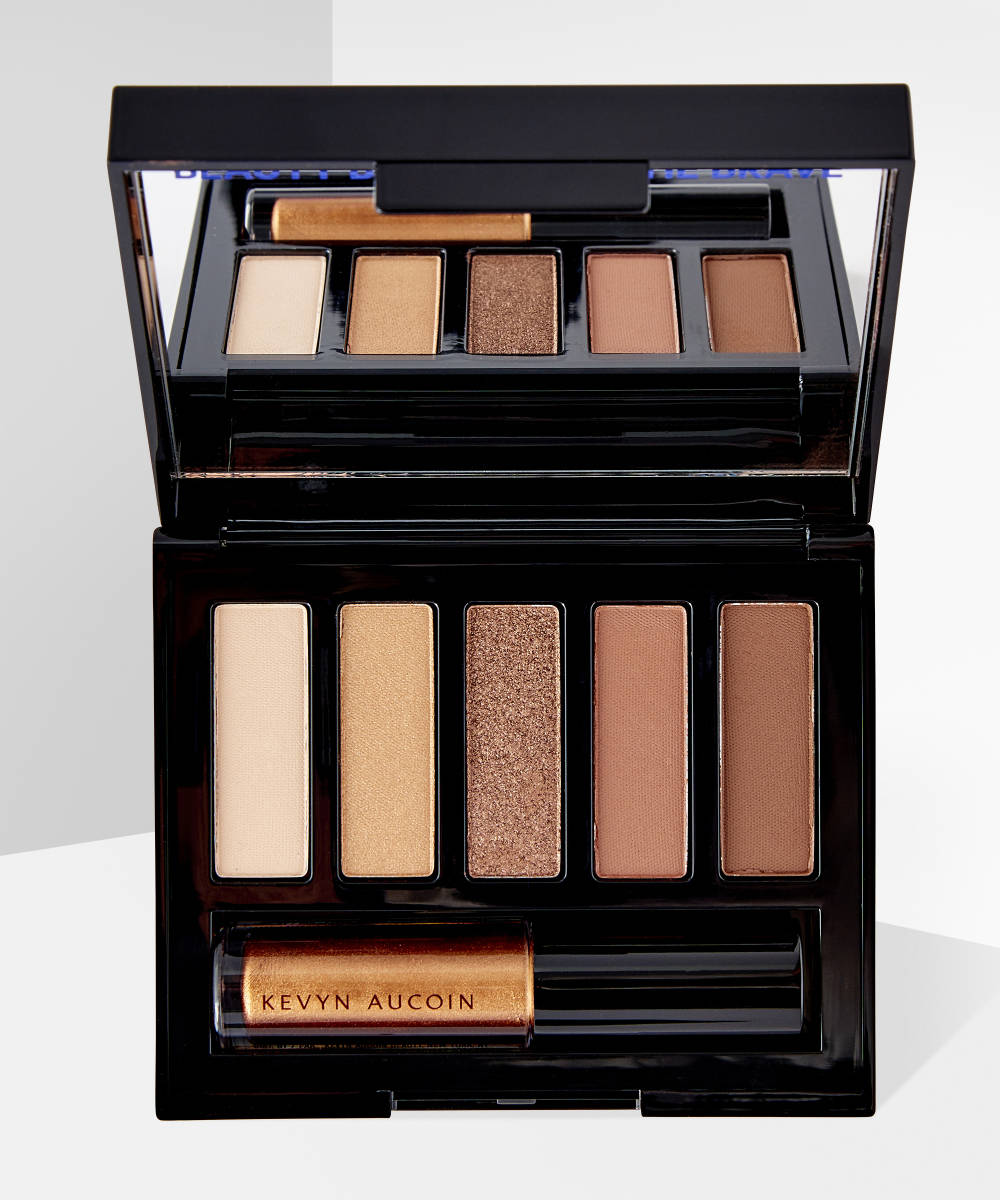 If you like to mix and match your textures, then the Kevyn Aucoin Emphasize Eye Design Palette Focused is your winner. Not only does it come with five highly pigmented copper colours, but it also includes a smooth Cream Foil Eyeshadow too. With this compact little palette, you can create no makeup subtle looks or build up a sultry smoky eye too. It's a palette that basically pays for itself.
PLANET REVOLUTION REVOLUTIONARY EARTH MARBLE SHADOW PALETTE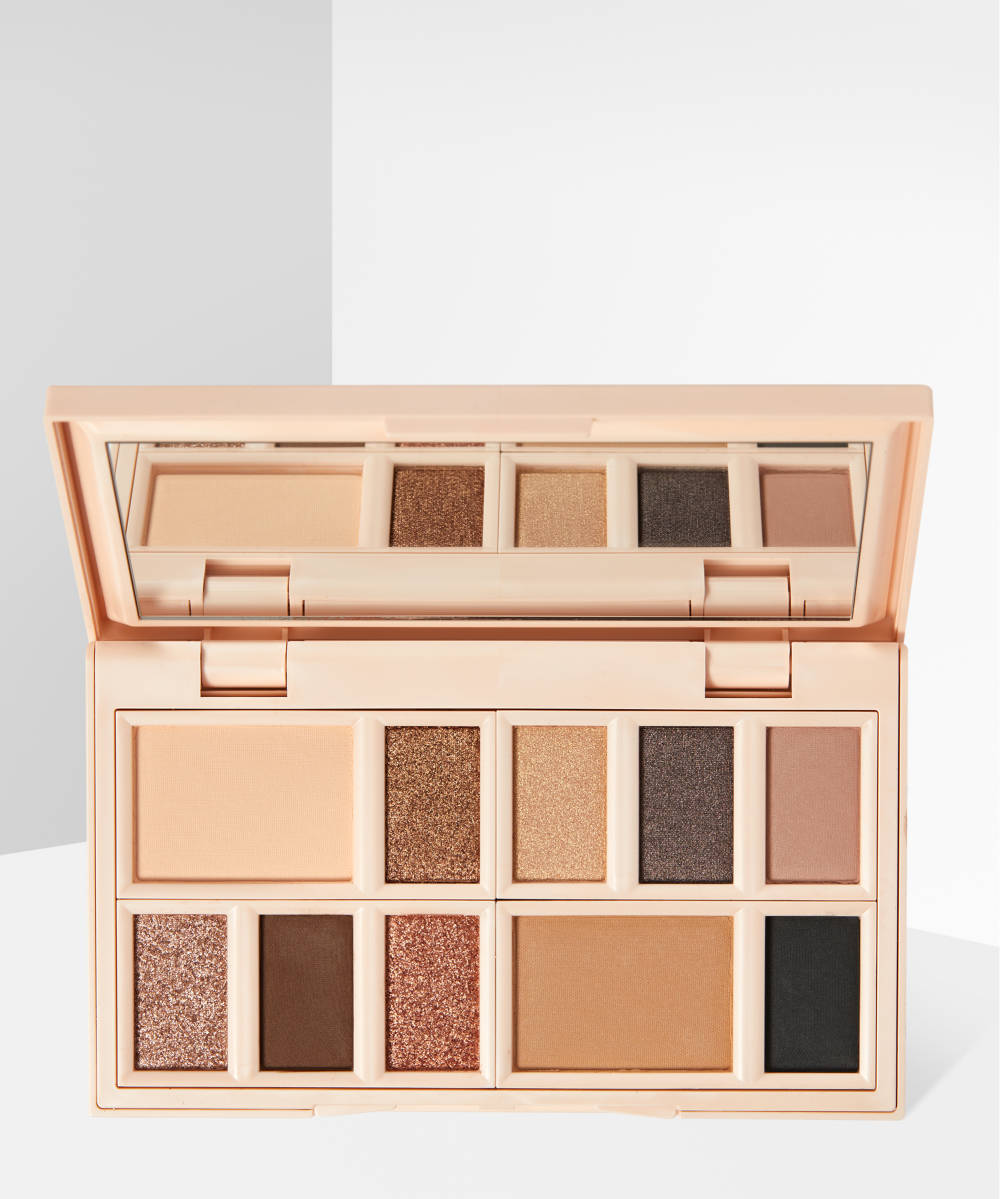 Who knew doing good suited you so well? This 10-shade eyeshadow palette features a whole host of bronzy and neutral hues. Better yet, it is made from a clean formula, which is completely recyclable. Like you needed a reason to buy another palette.
VISEART 05 SULTRY MUSE SHIMMER EYESHADOW PALETTE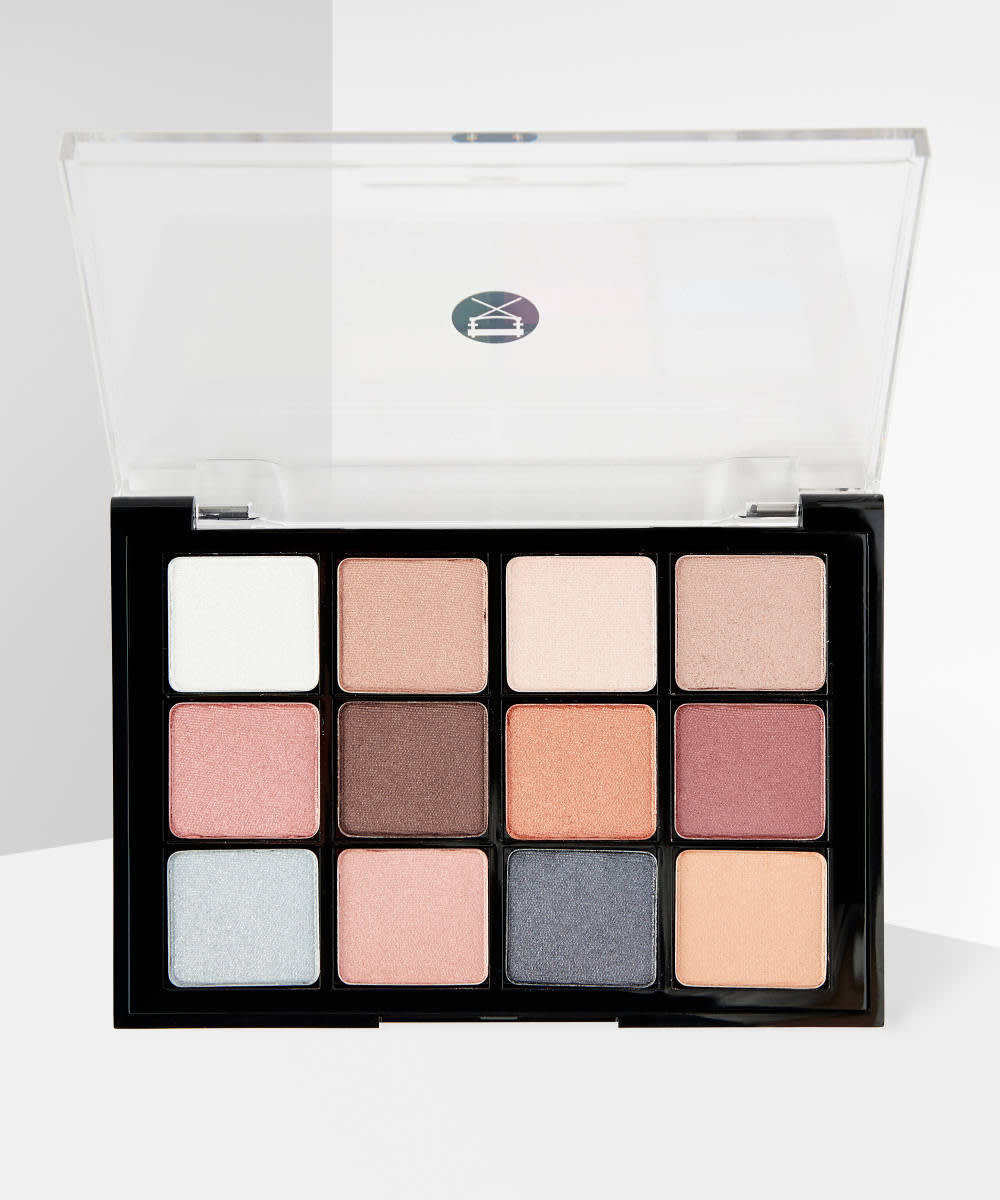 If pink shades are more your bag, then this compact 12-colour palette deserves a spot in your shopping basket. It's filled with pastel pinks, dusky grey tones, and a few browns thrown in there too. The shades are formulated with a soft creamy texture and high pigmentation, meaning that even when applied at the end of your routine, you'll see minimum fall out. For even more pink, take a look at our eight favourite pink shadow palettes. You're welcome.
BY BEAUTY BAY NUDE 16 COLOUR PALETTE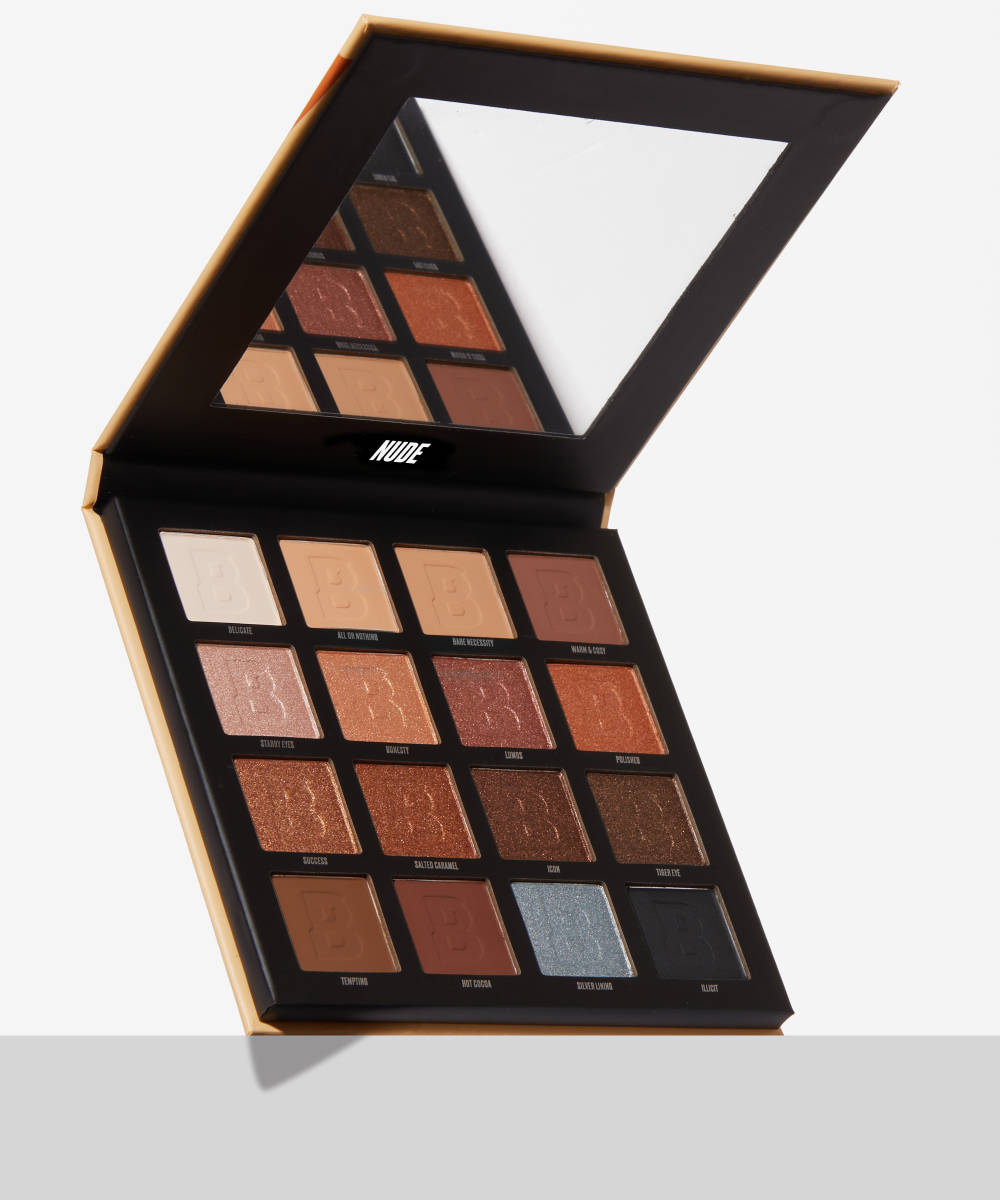 Jump on that toasted nudes hype, with autumnal shades that will complement your PSL and cosy jumper. This 16-shade palette features neutral base tones, right through to deep golds and oranges. The velvety texture of these shadows makes them super easy to blend, allowing you to create countless combinations with all your fave shades.