I am obsessed with false tan. If I was on Desert Island Discs, my luxury item would be a bottle of my favourite tan. Yep, even when I'm marooned on a sunny desert island, I'd be lost without my trusty tan. Now, being this level of a false tan obsessive has led to me tying and testing nearly every tan that has ever dropped on BEAUTY BAY, and I have plenty of wisdom to share. Not only have I mastered the art of cleaning my white bedsheets, but I've also acquired heaps of knowledge on the best formulas, so I'm about to share them with you. Keep scrolling to meet the fake tans that I always repurchase.
BY BEAUTY BAY FUTURE BRONZE BODY BASE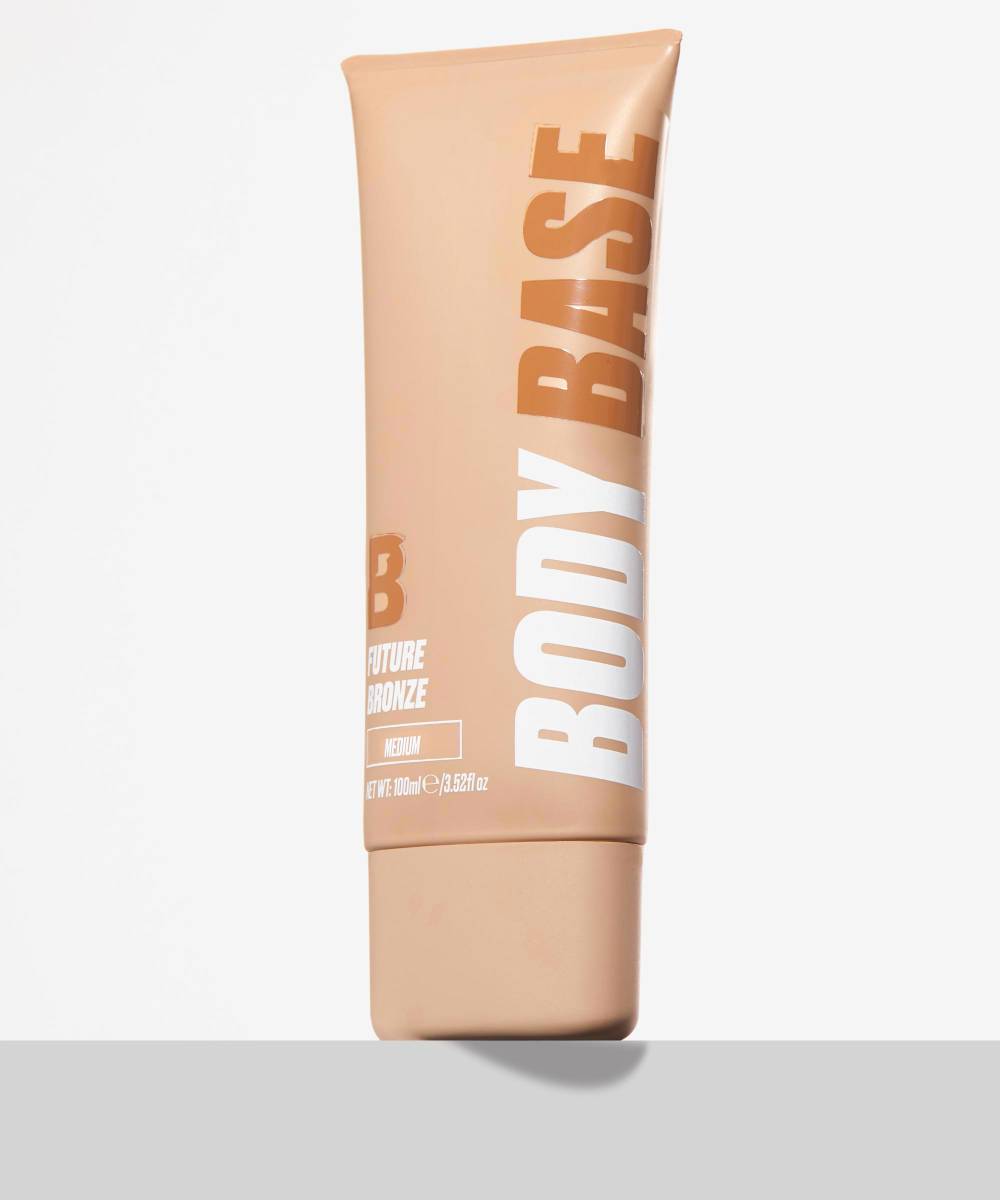 The Future Bronze Body Base is the latest tan to join the ranks of my all-time favourites, and for very good reason. Anyone who is familiar with instant tans will know the fear of the colour transferring onto clothes and carpet (been there). But By BEAUTY BAY's creation is different. The colour is perfection, the blend is seamless, and the transfer is non-existent. Spare yourself and your clothes the transfer annoyance and bag this instant tan.
ISLE OF PARADISE GLOW CLEAR SELF-TANNING MOUSSE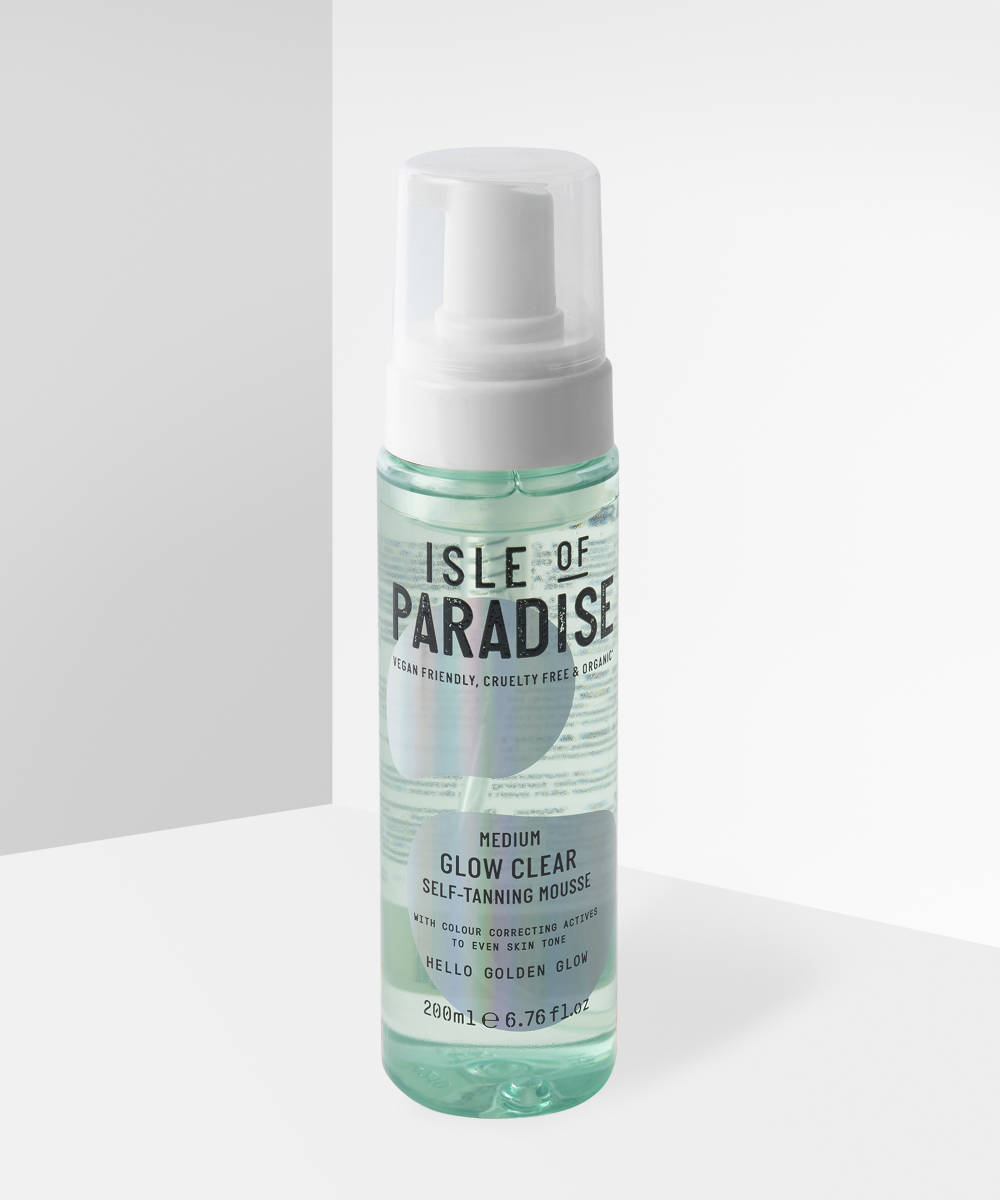 The Isle of Paradise Glow Clear Self-Tanning Mousse has been a long, long time favourite, and there are many reasons why. Firstly, the clear mousse doesn't ruin bedsheets and clothes the colour guide transfer and leaves the skin feeling moisturised and never sticky. Now, I know what you're thinking, the lack of a colour guide can be daunting. But I haven't had a mishap yet. You know your body better than anyone, so there's no reason why you can't apply a clear mousse evenly. There is also the help of the colour correcting technology that helps to avoid streaks and disasters.
BARE BY VOGUE INSTANT TAN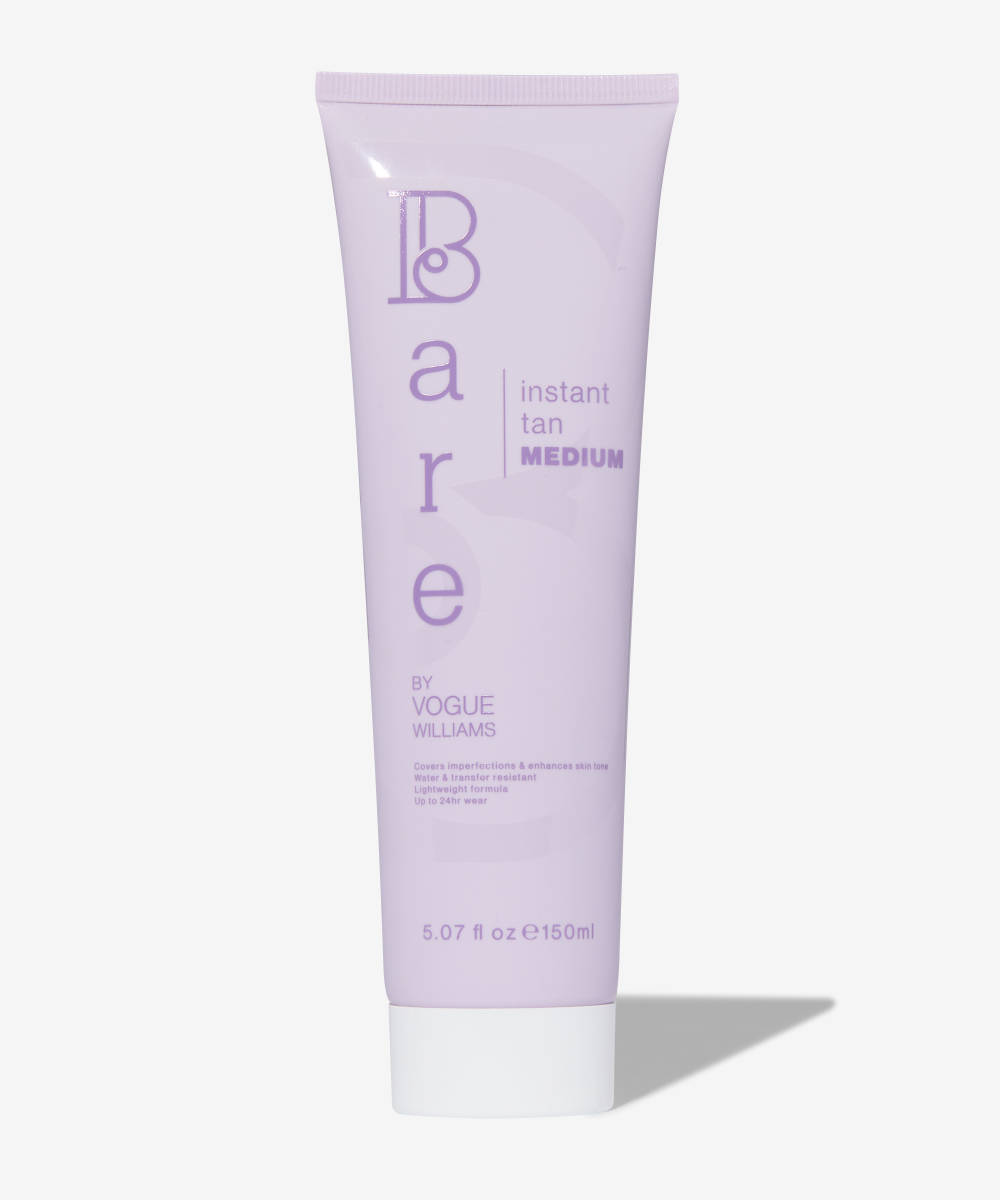 I was a fan of Bare By Vogue before it landed on BEAUTY BAY and my love for this collection is still very strong. While I'd always choose the Future Bronze Body Base for my body's instant tan needs, Bare By Vogue's Instant Tan is the one I'll always choose for my face. The creamy texture of this tan makes it so easy to apply and manipulate into the contours of the face, while the colour is perfect for covering imperfections. I use the Instant Tan both under foundation and instead of on days when I need a colour boost.
FILTER BY MOLLY MAE TANNING MOUSSE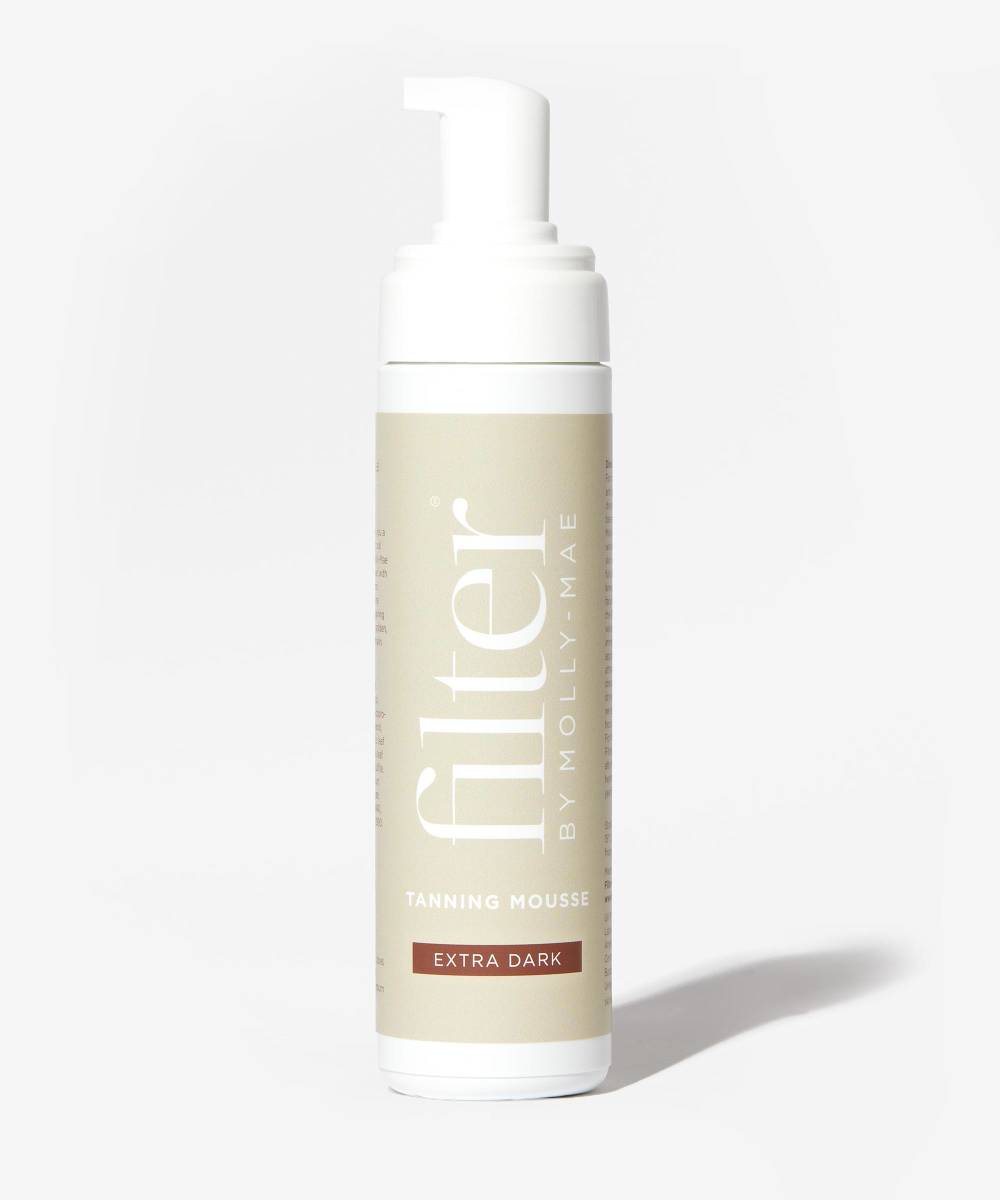 I delved into the Filter By Molly Mae Tanning Mousse after years on not using a colour guided tan regularly and my head was definitely turned. First of all, the colour created by this tan can only be described as unbelievable. I've never used a tan that creates a false tan so close in colour to an actual tan. In fact, I used this instead of trying to get an actual tan on my last holiday and received nothing but compliments. The Tanning Mousse also holds up very well against daily showers. None of that flaking around the armpits and knees.
TANOLOGIST SELF TAN DROPS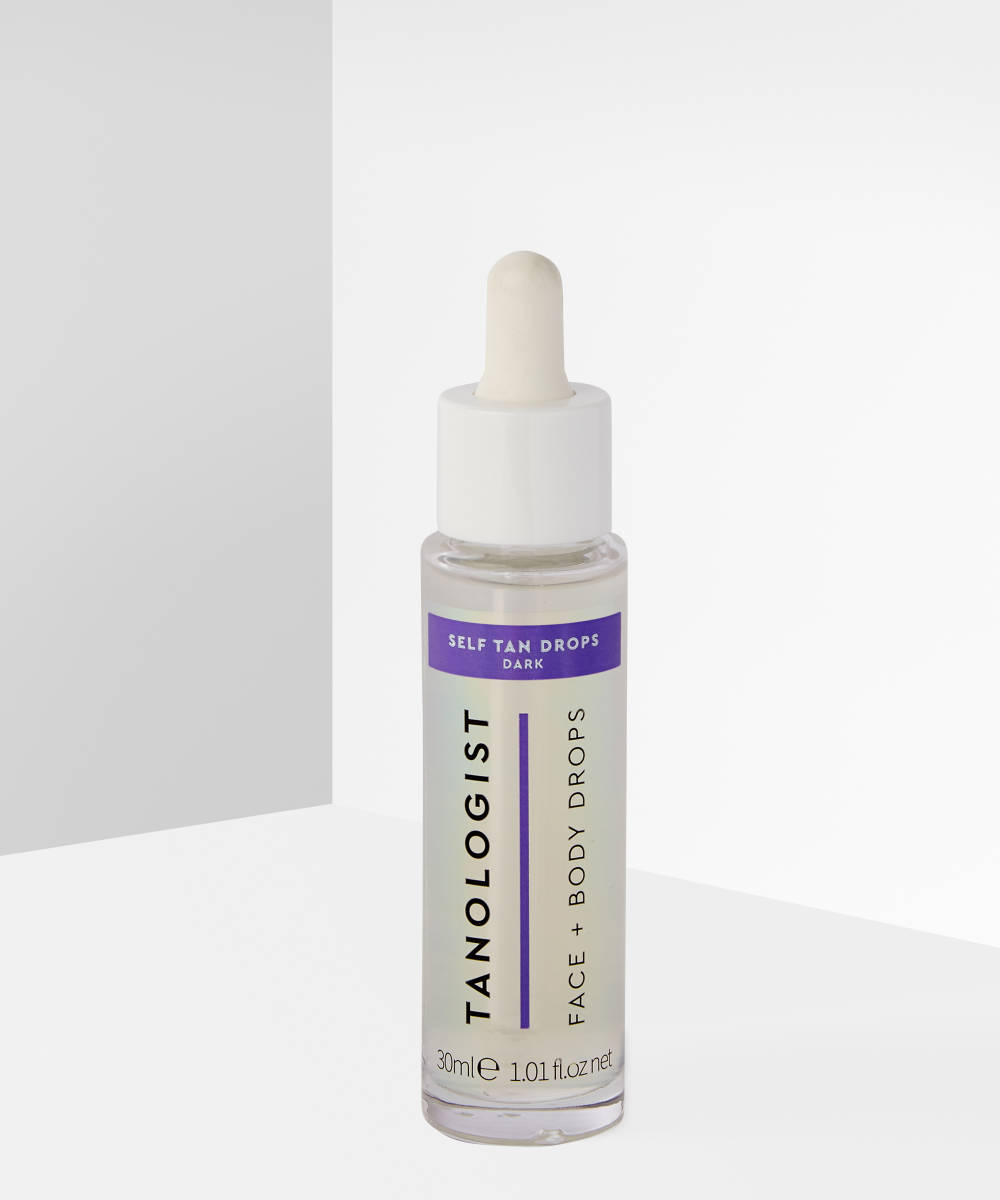 As a ritual tanner and an obsessive hand washer, I used to get annoyed at the tan lines that appeared around my wrists from the tan coming away. That was however, until I forgot to wash my hands after using Tanologist's Self Tan Drops on my face. My hands and my face were both evenly bronzed and ultra-natural looking. Now, I add one drop of this formula into my nightly hand cream and maintain a tan on my hands throughout the week.
BONDI SANDS AERO 1 HOUR EXPRESS SELF TANNING FOAM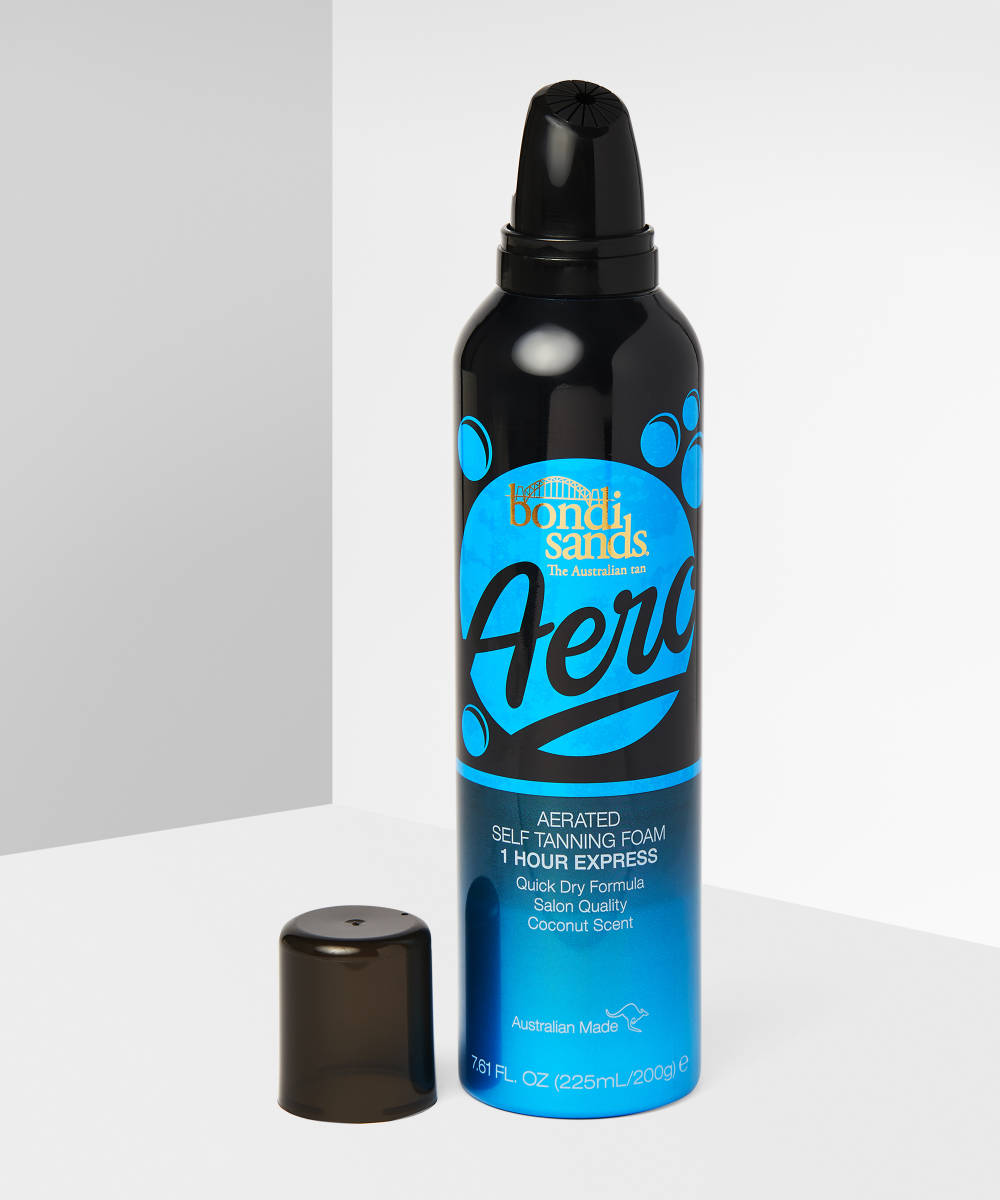 Every now and again, life takes over and I don't have time to maintain my dedicated tanning routine and I need a super quick fix. That quick fix is the trusty Aero 1 Hour Express Self Tanning Foam. One of the biggest annoyances of tanning is feeling wet for at least half and hour and walking around the house half naked trying to dry it and avoid windows. But this tan dries literally as soon as it touches the skin AND it only needs one hour to develop. Treat this as your last-minute plans saviour because I do.