Anyone who works in beauty will tell you that it's a fun, inspiring place, full of creative ideas (and the occasional free sample!), but exactly how do you break into the beauty industry? In this series, we'll be chatting with beauty industry insiders to find out what their jobs involve and the paths they took to get where they are now.
From makeup artists and beauty editors to social media assistants, brand founders, and web developers – these stories are proof that you can enter the beauty industry via any career path.
Meet Kim Yang, Copy Director at Mario Badescu.
What did you want to be when you were younger?
I've always wanted to be a writer for as long as I can remember. I visited my childhood home recently and found a stack of composition notebooks from the first and second grade. I was concocting entire "books" then, complete with illustrated covers and "book reviews" from my teachers. When I was old enough to understand that there were different types of writers—not just literary novelists—I dreamt of being a columnist by day, purveyor of creative opportunities by night. Sex and the City may or may not have contributed to these fantasies (cue SATC's theme song).
What attracted you to the beauty industry?
Before Mario Badescu, I'd been interning and writing for indie fashion publications for a few years when I stumbled upon an opportunity at the brand. Part of me was intrigued by the change of pace, the other was up for a creative challenge. I haven't looked back since.
What did you study and how did this guide your current role/how do you use the skills from your degree in your job?
I studied marketing and journalism/media studies with the intent of working in either field at either a media company or within a brand. I'm grateful the chips fell where they did because I didn't have to choose: I'm able to have my hands everything I'm interested in, and more—marketing, sales, social media, content creation, product development—you name it.
What path did your career take after you left school?
I interned and worked part-time at Mario Badescu while I was still in school; two weeks after graduation, I started full-time as their content manager. The rest is history. Over the past eight years I've been granted incredible opportunities to work on special projects or expand my responsibilities within the brand. There's no shortage of growth.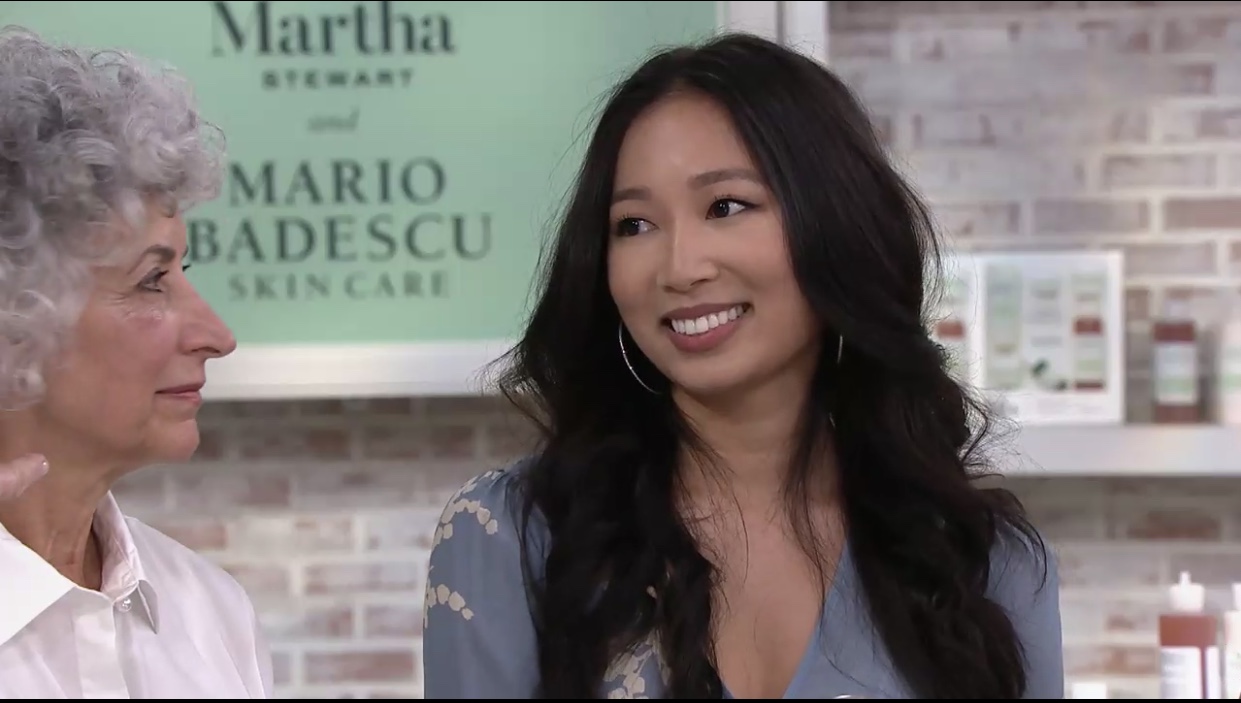 What attracted you to Mario Badescu?
It certainly helps that the Mario Badescu philosophy aligns with my personal beauty values, but it's impossible not to fall in love with a brand that has heritage and heart. Add in a little New York charm and you have magic. But beyond the story of this successful American Dream—one that started in a two-room Manhattan apartment over 50 years ago—is the DNA behind it. Badescu was ahead of his time, democratizing beauty before the practice became industry-speak by providing skincare that was both personalized and accessible. In fact, Badescu created a line of solution-based products or treatments that was unequivocally for all—regardless of skin type, age, or gender. That alone—this unwavering core value—is inspiring. It's a story I'm honored to be a part of.
What skills and experience do you need to succeed in your role?
Grit, time management, the ability to compartmentalize (which is different and more effective than multi-tasking, in my opinion), and solid written and verbal communication skills are key. It's important to be well-rounded—which means being tapped into the world outside of the beauty industry—in order to dig deep into your creativity and produce the best work possible. Relying on classes or school is isn't enough. Internships or part-time jobs in relevant fields coupled with self-study are the key to success.
What does your day-to-day entail?
No two days are the same—but every day does include some combination of everything. To maximize productivity and ensure efficiency, however, I do try to establish some sort of structure to my in-office days. I always start the day with a hot coffee (black) and have green tea on deck, and while I caffeinate, I'll go through my email for an hour—nothing more. I'm a firm believer in working on your work rather than working within your inbox, so I allocate three times to check my emails: in the morning, midday after lunch, and before the end of the day. Everything else is dependent on the day and can include a mix of content creation, sales analyses, meetings, shoots, R&D meetings, editing, etc.
What are some common misconceptions people have about your job?
I wouldn't call this a misconception per se, but most people outside of this field don't understand the amount of thought and intention behind every color, photo, word, phrase, etc. chosen. Everything has meaning. Everything is designed or curated to produce a specific action or feeling. The devil's in the details.
What is the best part of your job?
Being involved in so many aspects of the business and brand development count. There's no chance of complacency because I'm always being forced to work outside of my comfort zone.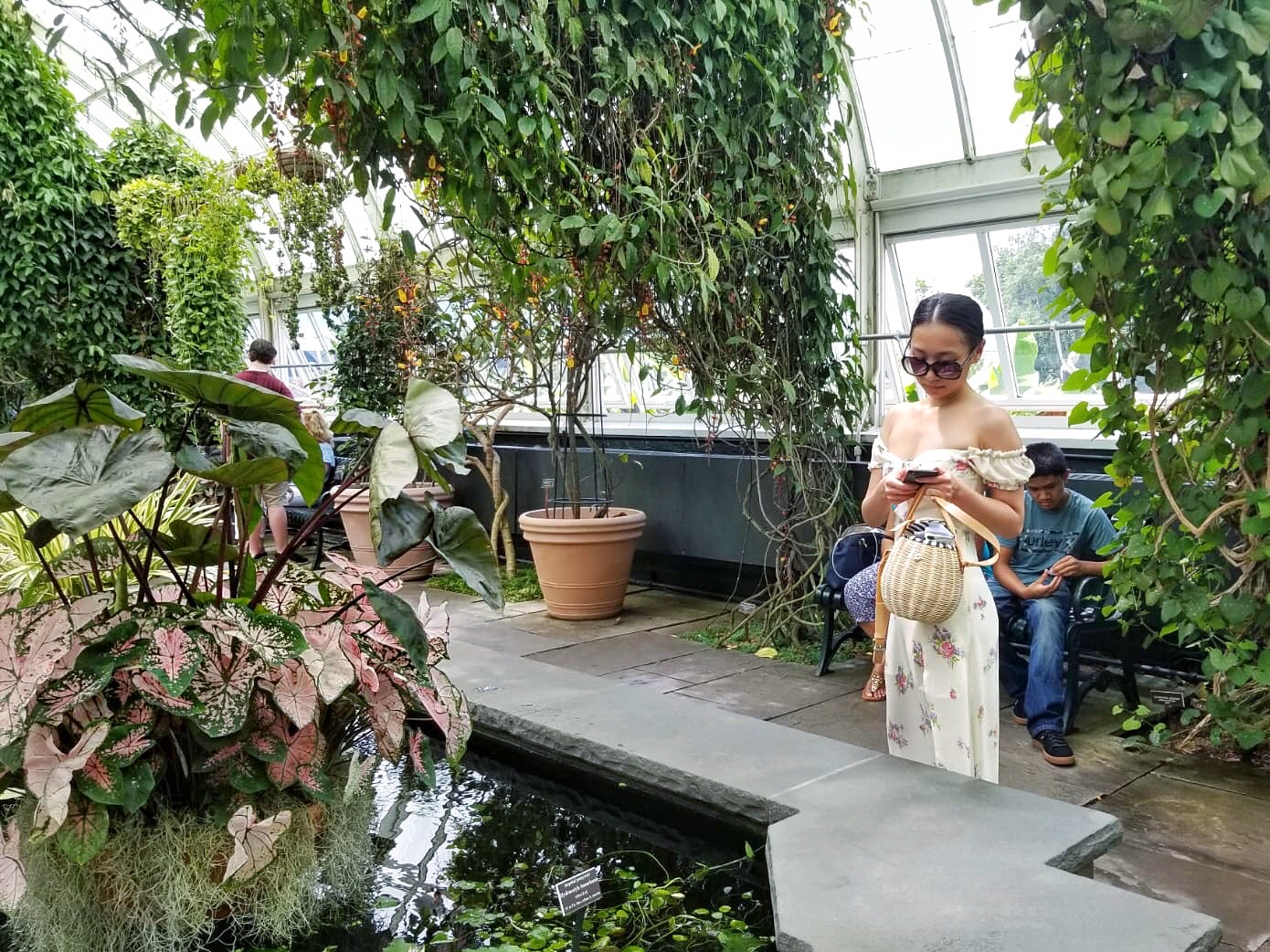 What has been the most surreal moment of your career so far?
Meeting and working with Martha Stewart for our exclusive QVC collaboration, without a doubt.
What advice would you give to someone wanting to pursue a career like yours?
Understanding the industry inside and out is important, but even more imperative is approaching it holistically. The industry is a beast—there's so much momentum and movement that requires you to keep your finger on the pulse—but keep in mind that there exists an entire world outside of beauty. Read often. Take classes. Travel. Immerse yourself in culture and world news because everything affects how the industry moves and what people respond to. There's no such thing as (or excuse for) insularity, and in order to be the best you can be and create your best work, you need to ensure that your well of inspiration or creativity never runs dry. It's everywhere if you look for it.
What deskside essentials are vital to you doing your job?
My phone (a lifeline and tool vital to my job); a smooth, true-black ballpoint pen, preferably 0.5mm; a notebook (Leuchtturm1917 for content creation, a spiral-bound journal for to-dos and daily notes); Mario Badescu Peppermint Lip Balm; coffee in the morning or midday; and hot green tea, always. And a personal space heater! I can't function when I'm cold.
What's your top piece of beauty advice?
No amount of skincare can replicate what actually drinking water does for your skin. Do both and you're golden.
What's your favourite Mario Badescu product?
The Vitamin C Serum, hands down. There were pockets of time (brief, maybe for a few months here and there in the last eight years) where I was too lazy to replenish my stash and I swear, my skin suffered for it. I'm a huge proponent of vitamin C for all, but what makes this formula unique is its multi-dimensional ingredient profile. It's like an antioxidant drip for your skin that does it all: it evens out skin tone, boosts radiance, protects against skin-aging free radicals, and smooths the look of dry lines. I love it so much that I'll add a few drops to my hand or body cream, too.