There's no straight up cure for acne, but according to users of Carbon Theory's Charcoal & Tea Tree Oil Soap, this product comes pretty damn close. If you haven't yet heard Carbon Theory, let us introduce you. The brand serves up simple, affordable, and effective solutions to acne-prone and oily skin – and has since gone viral on Facebook thanks to the rave reviews and shocking before and after pics that users are sharing.
The soap is their hero product – here's why.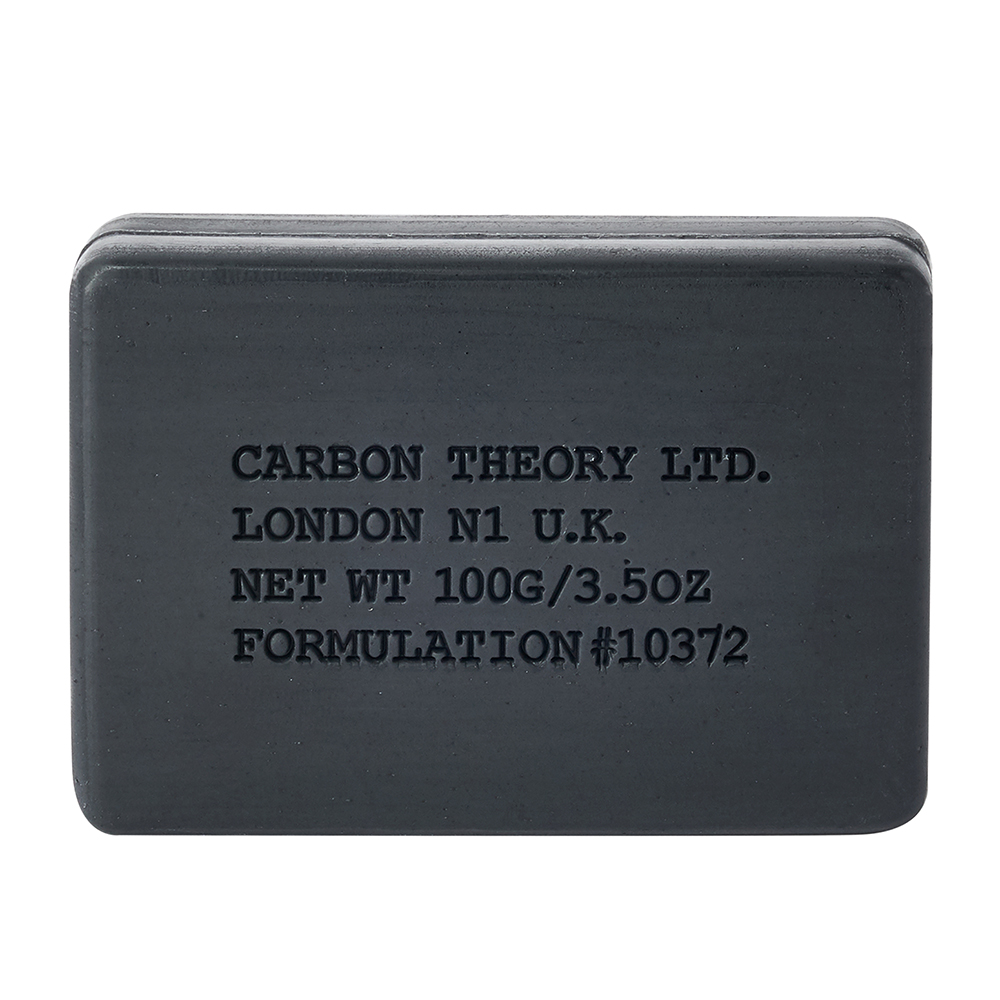 It's important to remember that what works for one person's skin might not work the same for another's, but whenever we read rave reviews of a product, we know it warrants a closer look. We've read accounts from Carbon Theory users who claim this soap has got rid of their acne with no side effects, given them skin so clear they don't need to wear foundation, and some users even saw results in less than a week.
It contains charcoal and tea tree
Both of these ingredients are super beneficial for acne prone skin. Charcoal works like a magnet to draw out bacteria, dirt, and excess oil from pores, and tea tree (a natural antispetic) reduces redness and inflammation.
It hydrates as well as cleanses
Most cleansers formulated for acne-prone skin can be super drying (which can actually make acne worse, since skin needs a moisture barrier to prevent bacteria from getting in). To counteract the astringent properties of charcoal and tea tree, this soap contains shea butter, a fatty acid which moisturises intensely and doesn't leave skin feeling tight.
Proving that effective skincare doesn't have to cost a small fortune, a bar of Carbon Theory soap costs just £6 – and typically lasts for around six weeks with twice daily use.
All Carbon Theory products are 100% vegan and 100% cruelty free, made with the highest quality ingredients (grown without the use of pesticides), and are never tested on animals. What's more, the brand have limited the use of artificial chemicals in their formulations to be kinder to the environment. Clean skin, clean conscience.
People are obsessed with the results from this soap – the proof is in the side-by-side before and after pics popping up all over Instagram where users show their previously damaged and inflamed skin, beside a photo of noticeably smoother, clearer skin after using the Carbon Theory soap. Scroll down to see the massive difference.