Can you remember the last time you were actually looking forward to washing your hair? Yeah, we didn't either, until we launched Haircare By BEAUTY BAY.
With a curated step to tackle each stage of washing your curly or coily textured hair, including washing (duh), strengthening, nourishing, detangling and soothing, we're here to guarantee that wash day will never be a chore again.
Keep reading to discover your new, easy-to-follow, five-step haircare routine for your curly or coily hair, that you are going to love.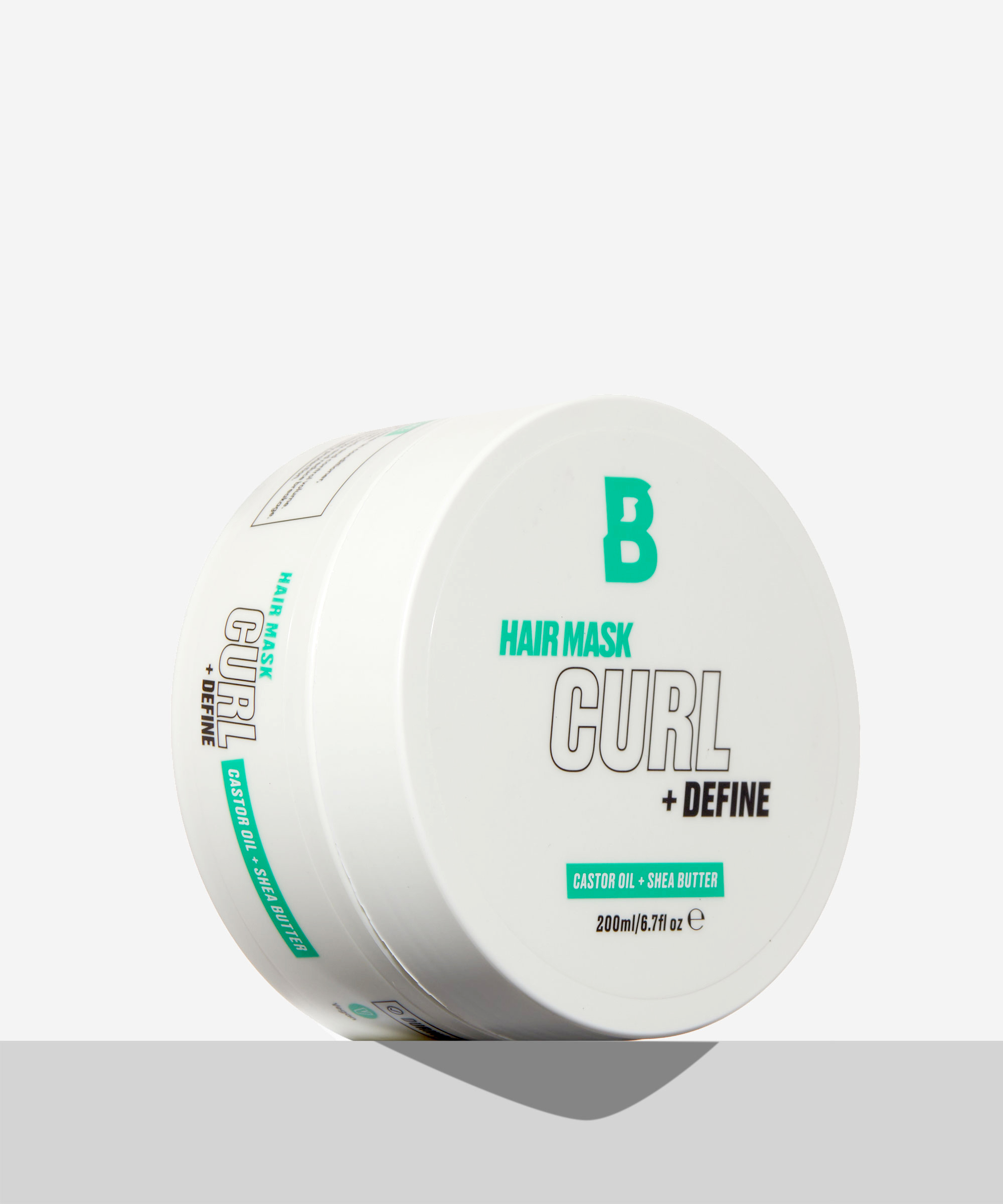 You know what they say, a mask a day keeps the… If you're not already incorporating a mask into your curly hair routine then this is your official warning to star. Multi-use and multi-beneficial, the Haircare By BEAUTY BAY Curl + Define Hair Mask is enriched with super nourishing castor oil and shea butter, which help to hold your curls and control volume, while controlling frizz, protecting from humidity and reducing breakage.
If you wanna use it as a hair mask, simply apply to towel dried hair for 5-10 minutes then rinse. If you're into a leave-in conditioner, apply a small amount to wet hair before styling. P.s. you can also use it as a styling cream for wash-and-go styles, twist outs, and braids… We told you it was multi-use.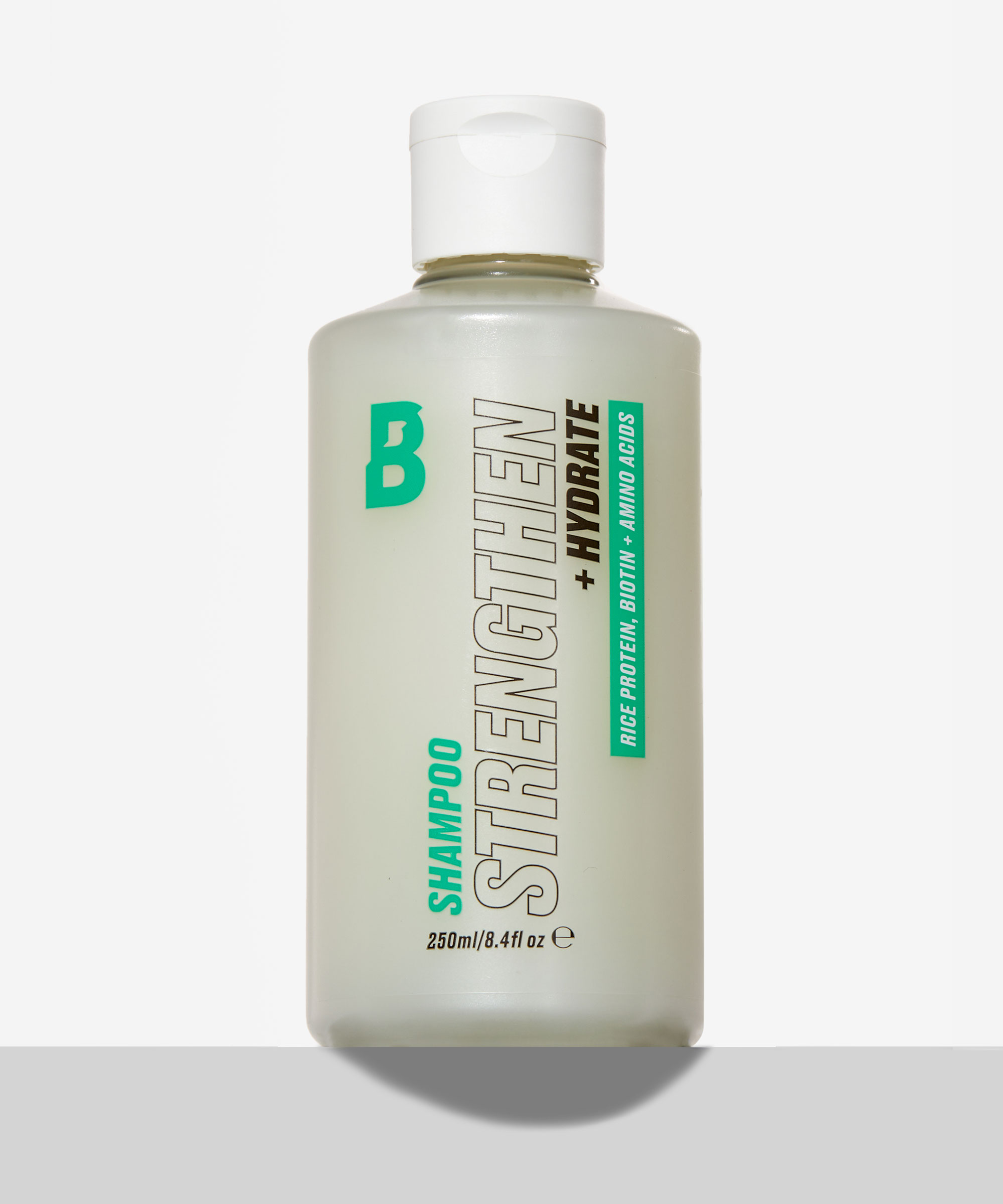 Step one is alllll about the cleanse, and Haircare By BEAUTY BAY's Strengthen + Hydrate Shampoo is the best tool for the job. If you have curly or coily hair, you'll know that cleansing but not over stripping is key, as you need to remove excess oil and product build-up, without drying out your locks.
Enriched with a blend of hair-loving rice protein, biotin and amino acids, this deeply cleansing yet conditioning shampoo helps to soften your hair during washing, so results are free from damage, split ends and frizz. Hello dream shampoo!
Massage the formula into wet hair, paying particular attention to the roots. Rinse with warm water and repeat for an even deeper cleanse. Remember, the first wash is to clean, then second wash is to cleanse.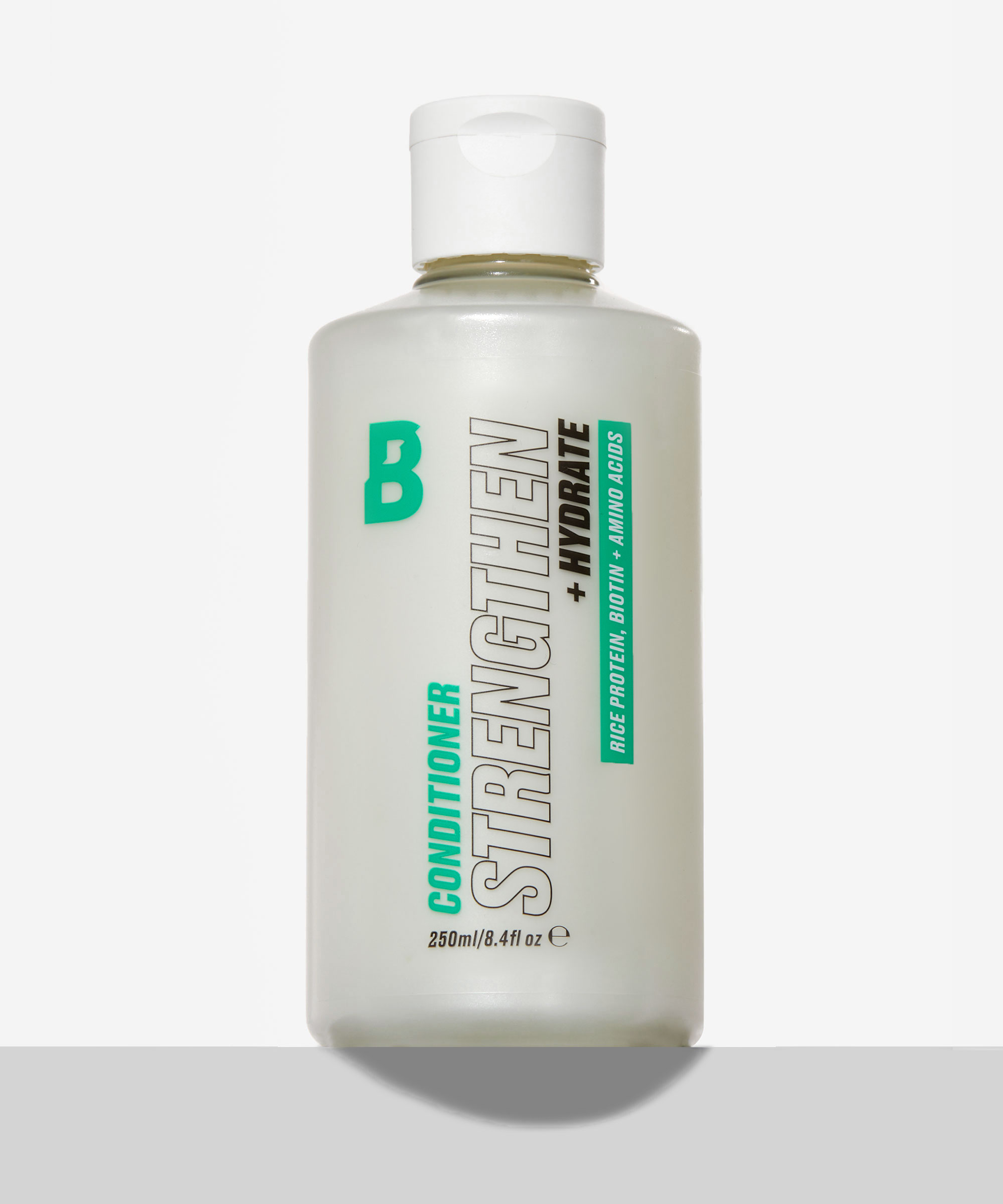 Designed to slot in directly after your shampoo, the Haircare By BEAUTY BAY Strengthen + Hydrate Conditioner is your next crucial step. The moisturising and smoothing formula is packed full of rice protein, biotin and amino acids, to deliver nothing but damage, breakage and split end protection, shine and enviable hydration to your locks, for a softer than soft finish.
Simply comb through the mid-lengths and ends, leave for a few minutes, rinse with warm water and you're good to go.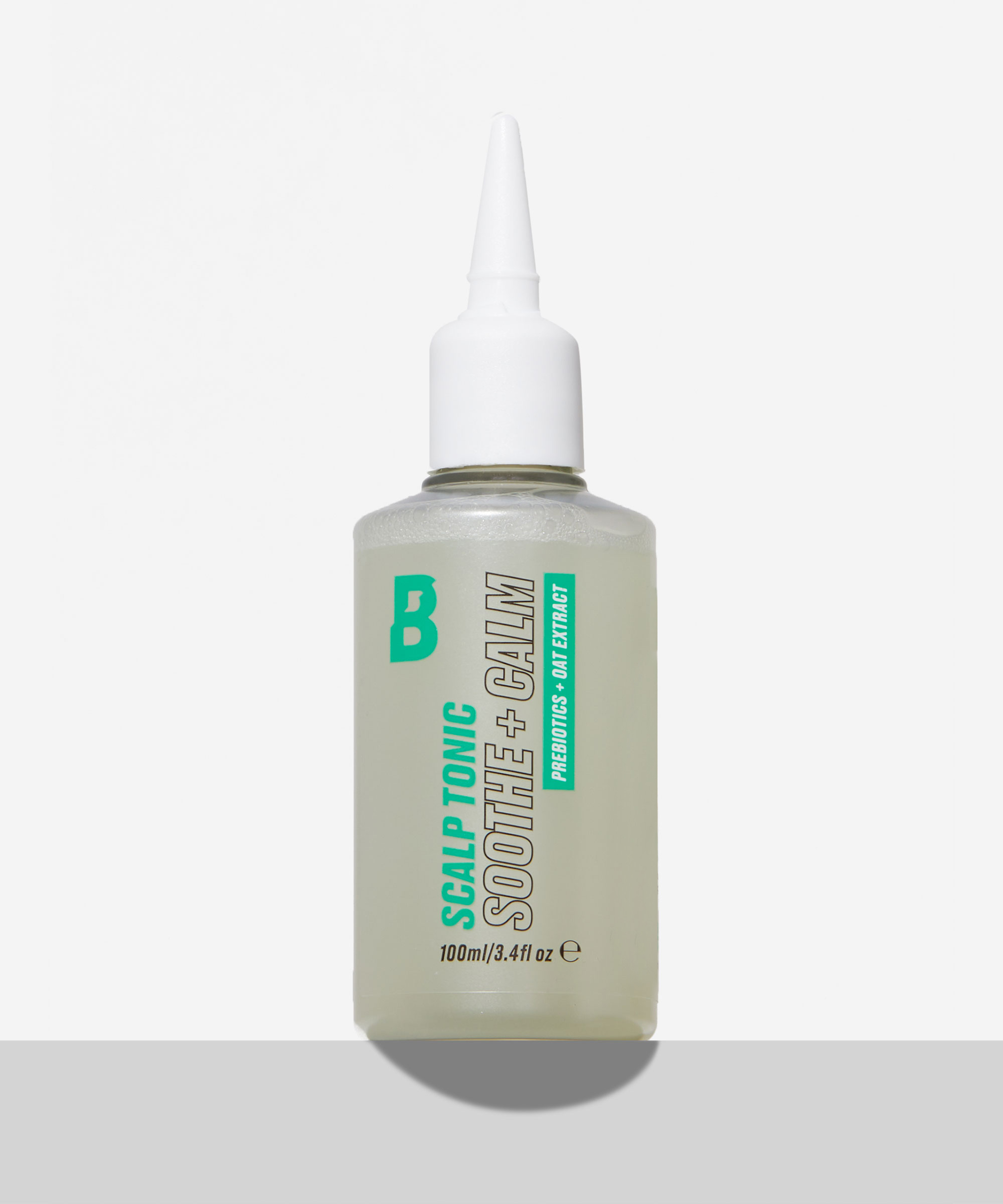 If you're not already showing your scalp some TLC then it's time to start. The Haircare By BEAUTY BAY Soothe + Calm Scalp Tonic is enriched with a blend of prebiotics and oat extract, which basically helps to hydrate, moisturise, soothe and calm the scalp from irritation, while supporting the skin's barrier. Think of it as skincare for your scalp.
All you need to do is shake the formula to wake it, apply directly to the scalp in sections and give yourself a good head massage. No need to rinse, just let it absorb and get to work. If dandruff is a problem, no biggie, just use the formula every day, but if you're using for scalp maintenance, apply two to three times a week.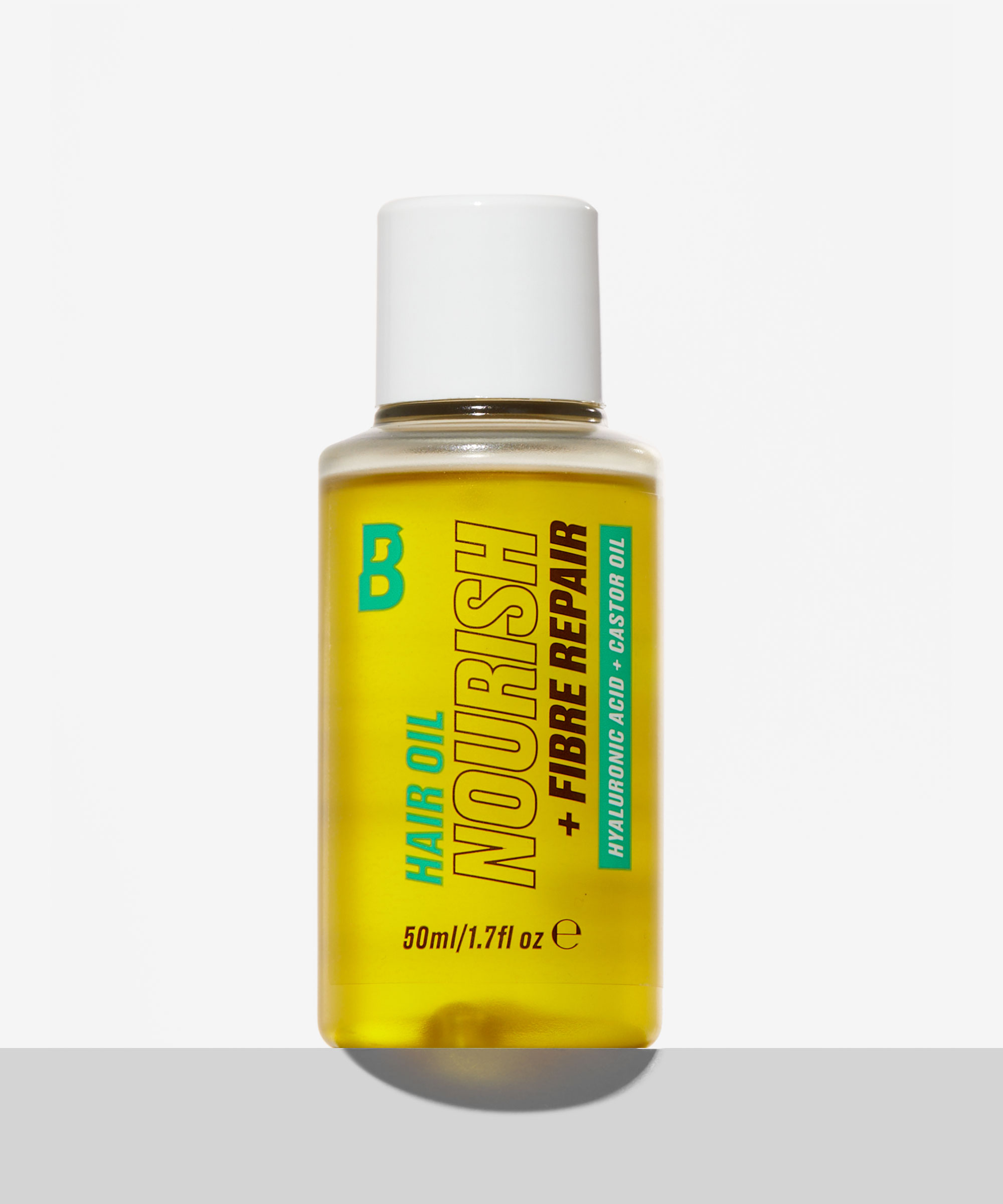 Introducing the final step of your new routine (can you believe we are at the end already). Once you get to the end of your new haircare routine, it's important to lock in all your hard work and effort, and that's where the Haircare By BEAUTY BAY Nourish + Fibre Repair Hair Oil comes in handy. Formulated with a blend of powerful hyaluronic acid, castor oil, borage oil, baobab oil and fig oil, this hair oil helps to repair damaged strands and protect them from heat and daily stress, while enhancing shine to revive dull hair. AKA, it's a dream in a bottle.
Apply a small amount to dry or damp hair and style as desired, or use as an overnight treatment, the balls in your court.