All curly hair owners know that caring for curls is no easy feat. As much as we'd like to think that curls hold themselves together and bounce back into place after every wash, the business of curly hair is a bit more complicated than that. Looking from the outside in, many beauty obsessives are envious of a head of bouncy curls, after all, we do spend hours crafting faux curls with countless curling tools; but what they don't realise is that a head of bouncy curls has many obstacles to tackle before that bouncy head of curls arrives. Frizz, dryness, lack of volume, breakage, humidity, the list goes on.
But the secret to a great head of curls is a great routine. That doesn't mean you need a 15-step routine that consumes your AM and PM; the right products can help curls live their very best life. Keep scrolling to discover our easy five-step curly hair routine or tap here to meet the must-have products for the 'curly-girl' routine.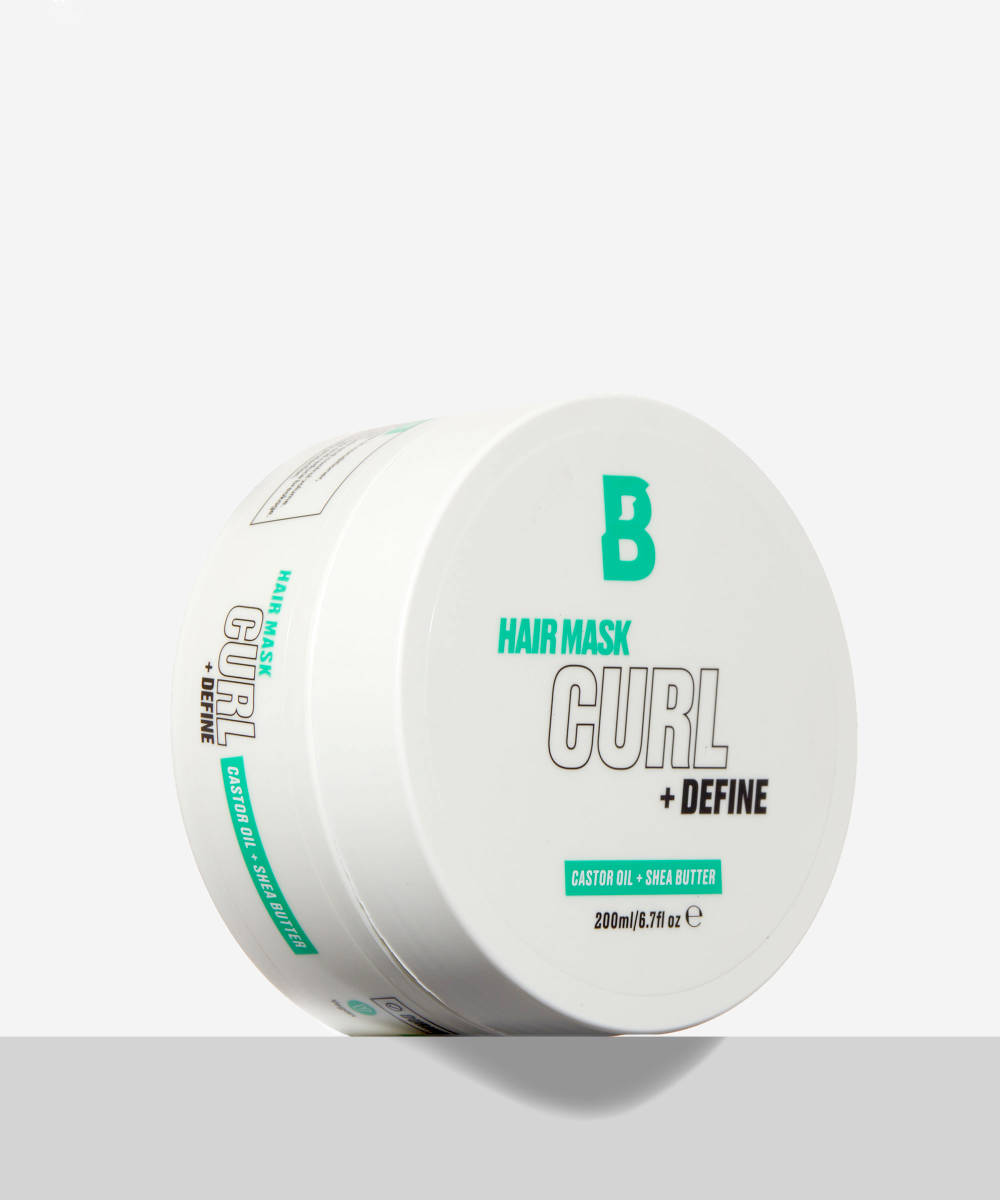 One thing to know about curly hair is that is doesn't need washing every day. Daily washing can lead to the hair and scalp being stripped of essential oils and can lead to dryness. But the catch-22 is that not washing curls every day can make detangling messy work. Instead, on wash day, indulge your hair in a pre-wash treatment to make curls easier to manage during and after washing. Haircare By BEAUTY BAY's Curl + Define Hair Mask features curl loving castor oil and shea butter to smooth tangles, hold curls, control frizz, and protect against breakage. Simply apply to damp hair and allow to sit for at least 10 minutes. Then rinse and follow the rest of this routine.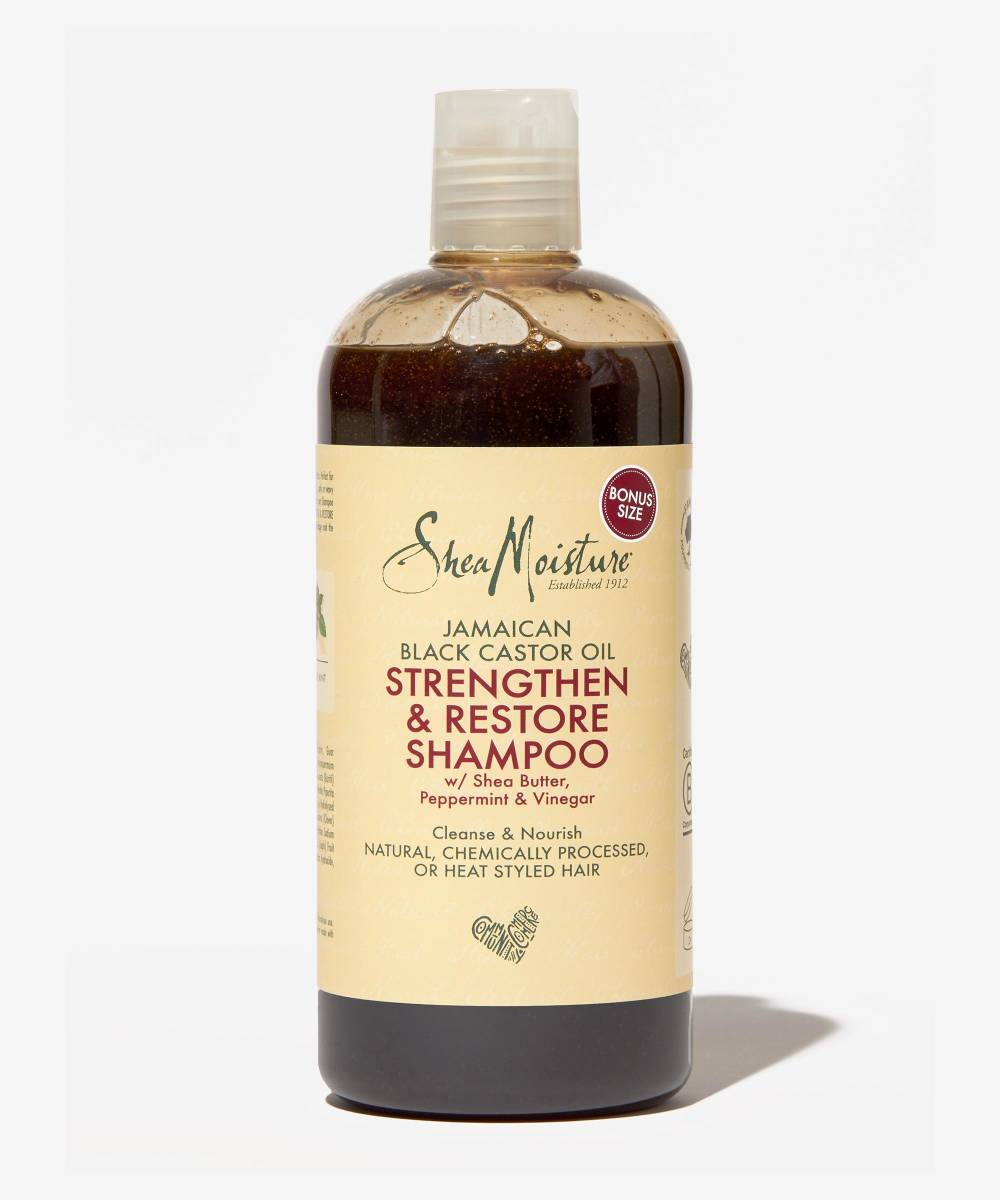 Curls benefit most from a shampoo that has been specifically formulated for curly hair. Think plenty of curl-loving ingredients and steering clear of sulphates, parabens, and mineral oils that can cause havoc on the scalp and structure of curls. Shea Moisture's Jamaican Black Castor Oil Strengthen & Restore Shampoo ticks all the right boxes. The clarifying formula uses curl OG castor oil (read more on why we love castor oil here) and shea butter to moisturise and reduce breakage, plus peppermint oil to invigorate the scalp. Aim to wash curls 2-3 times per week and don't forget to give your scalp a good massage; half for your enjoyment, half because scalps love them.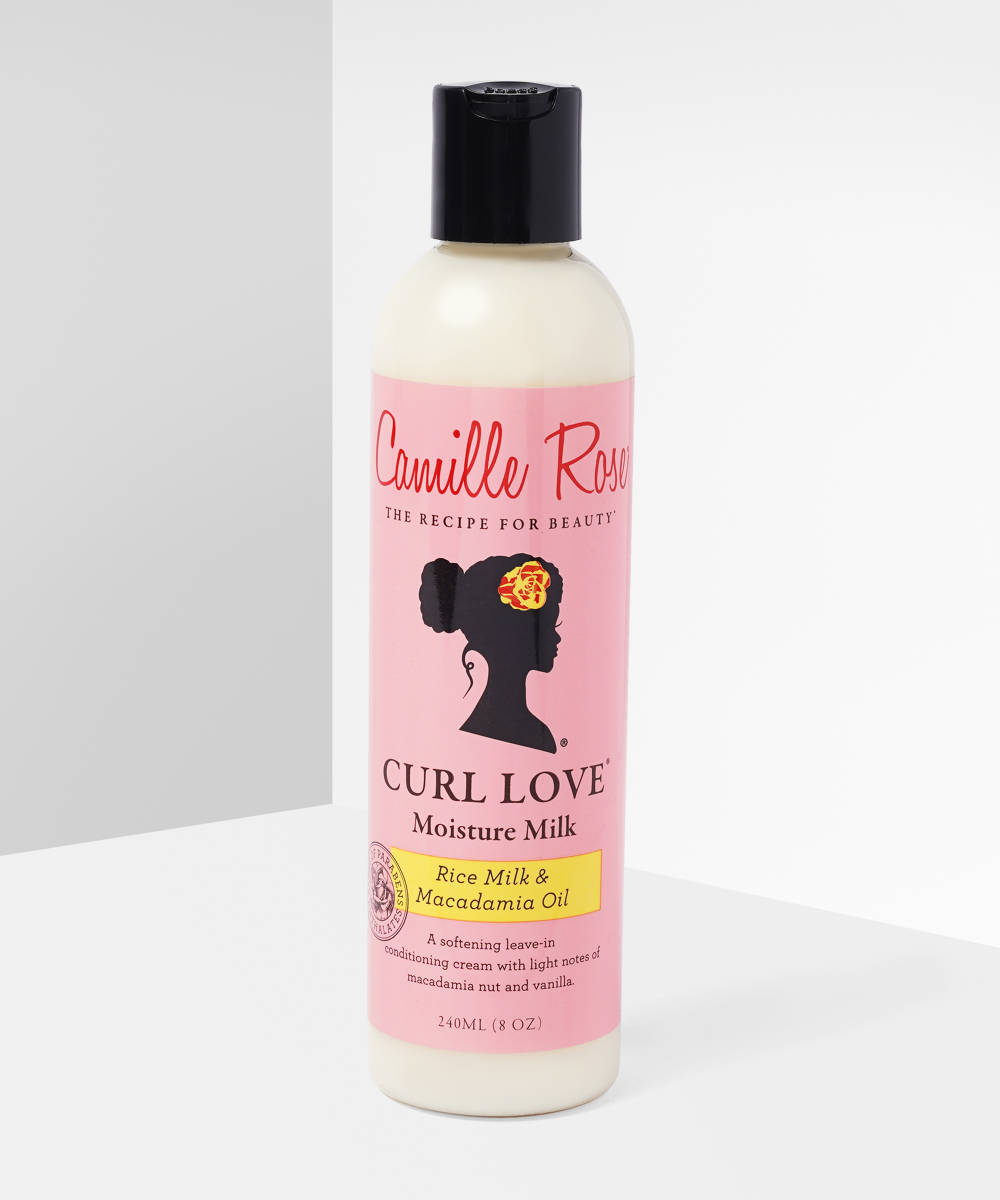 Conditioner is an essential for curl hair. Moisture means everything for keeping curly hair protected against frizz, breakage, and keeping tangles at their least hazardous. But like with shampoo, the right conditioner means everything. Camille Rose Curl Love Moisture Milk is a leave-in formula designed to be used in place of a conventional rinse-out conditioner, and features everything curly hair wants to see. Organic avocado, castor, and macadamia oils, plus rose hips, aloe, and green tea to moisturise, strengthen, and nourish curls. Apply the formula to damp hair from root to tip and apply in-between washes to refresh dry hair in need of a shot of moisture.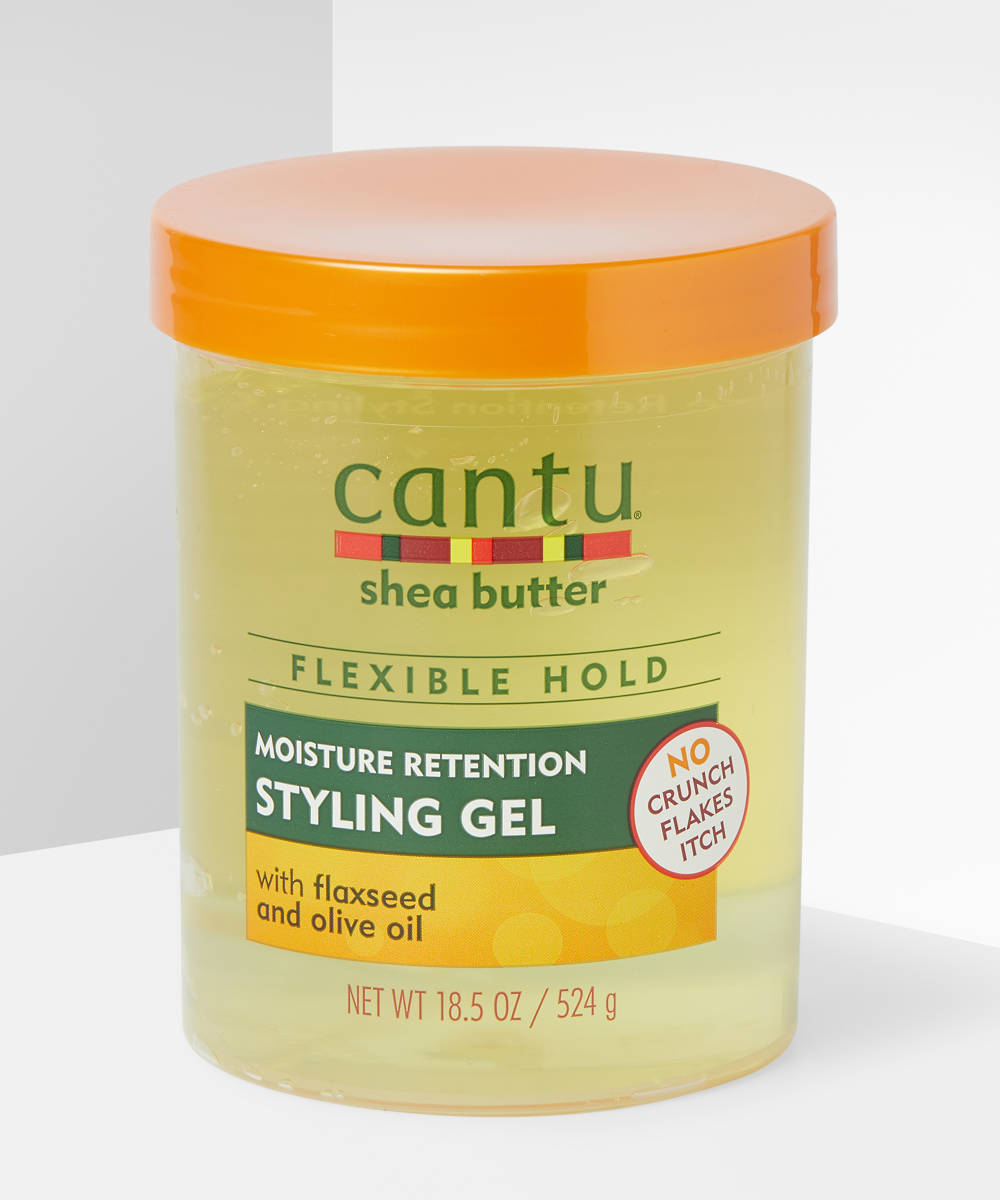 Gels and creams are ideal for keeping curls in check in-between washes. Smart formulas can help curls keep their natural structure and definition, while keeping dryness and frizz at bay, and providing that essential moisture needed to keep curls looking and feeling healthy. Cantu Flexible Hold Moisture Retention Styling Gel gives curls flexible hold and helps to boost moisture retention without leaving crunch, flakes, or itching. The styling gel also features a powerhouse blend of shea butter, flaxseed, and olive oil to keep the hair hydrates, nourished, and happy. Comb the hair after washing and drying, then take as much gel as needed for your length and apply using upwards scrunching.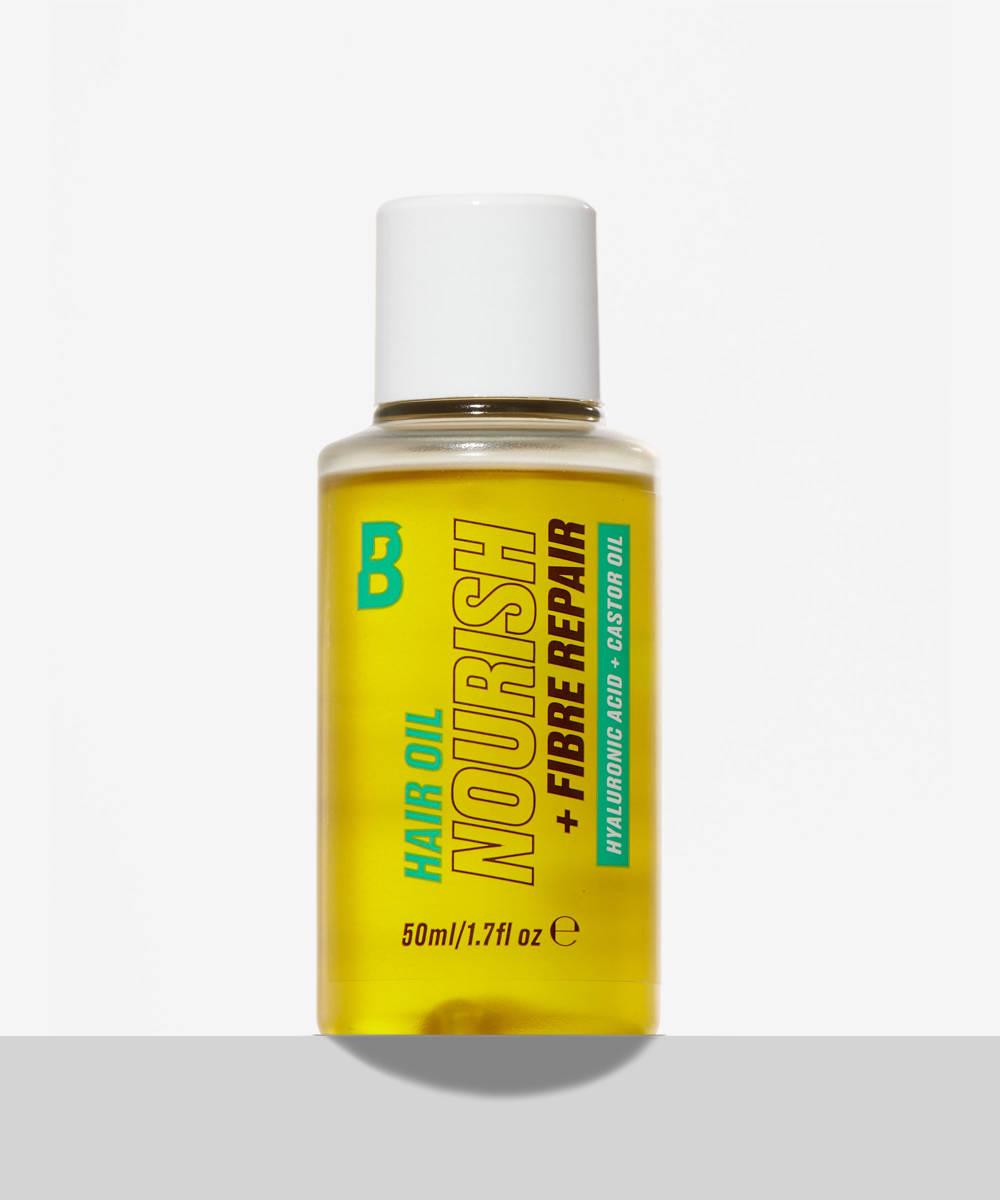 A classic hair oil can work wonders on in-between washes, thirsty curls. Hair oils are perfect for adding shine, bounce, and moisture back into curls after heat styling, environmental stresses, and finger twizzling. Haircare By BEAUTY BAY's Nourish + Fibre Repair Hair Oil uses hyaluronic acid, castor oil (told you it's a curl essential), borage oil, baobab oil and fig oil to help to repair damaged strands and protect against heat, while enhancing shine to revive dulling curls. Smooth a small amount though dry hair, or use as an overnight treatment, or as an addition to your first step hair mask.