Raise your hand if you've ever felt personally victimised by dry shampoo. Unwanted residue, lingering build-up, streaky white patches, or hair that feels even greasier within a few hours after you've applied… The reason is simple, you're probably using dry shampoo totally wrong.
That's right, there is an incorrect way to apply dry shampoo, and if you're waiting for your hair to get greasy before you reach for your bottle, then you're doing it wrong. But if you've always assumed that dry shampoo is used to make dirty hair feel clean, you're not alone – even though dry shampoo has been around for what feels like forever, it still remains one of the most misunderstood and incorrectly used products on the market.
Growing up, I never really liked dry shampoo because it made my hair feel heavy and tacky, but when I got a fringe cut in last year my hairdresser (Sassoon-trained stylist, salon owner, and all-round hair magician Melissa Timperley) offered a few words of wisdom that totally changed the game for me.
"Applying dry shampoo when your hair is already greasy is like putting deodorant on after you have already sweated. The best tip with dry shampoo is to apply a very small amount to freshly washed and blow-dried hair. This way it soaks up any greasiness and excess oil before it's even formed."
With this in mind, read on to discover our top tips and product recommendations. Then go forth and spread the word.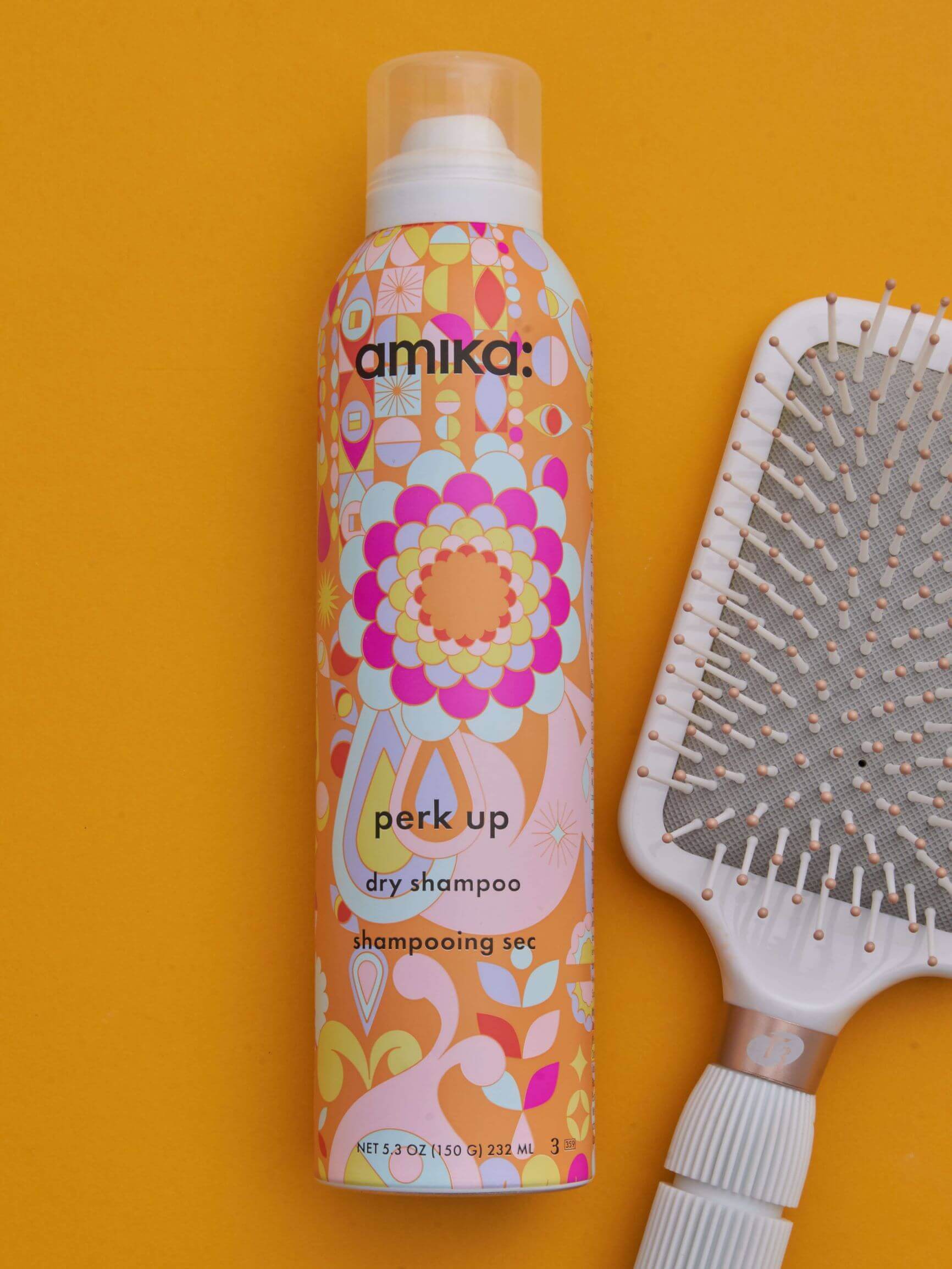 According to Melissa you should hold the bottle at least 6 inches from your head when you spray. Again, another common misuse is when people hold the bottle too close – this is what causes the chalky white cast.
Work in sections, and rather than applying product on top of your roots, lift up strands and apply it from underneath.
Melissa advises waiting for 30 seconds to let product get into hair and do its job before you rub or brush it in to distribute the product through your hair (this will prevent build-up). She also recommends lightly blow-drying the hair with cold air to get an even better result.
Amika Perk Up Dry Shampoo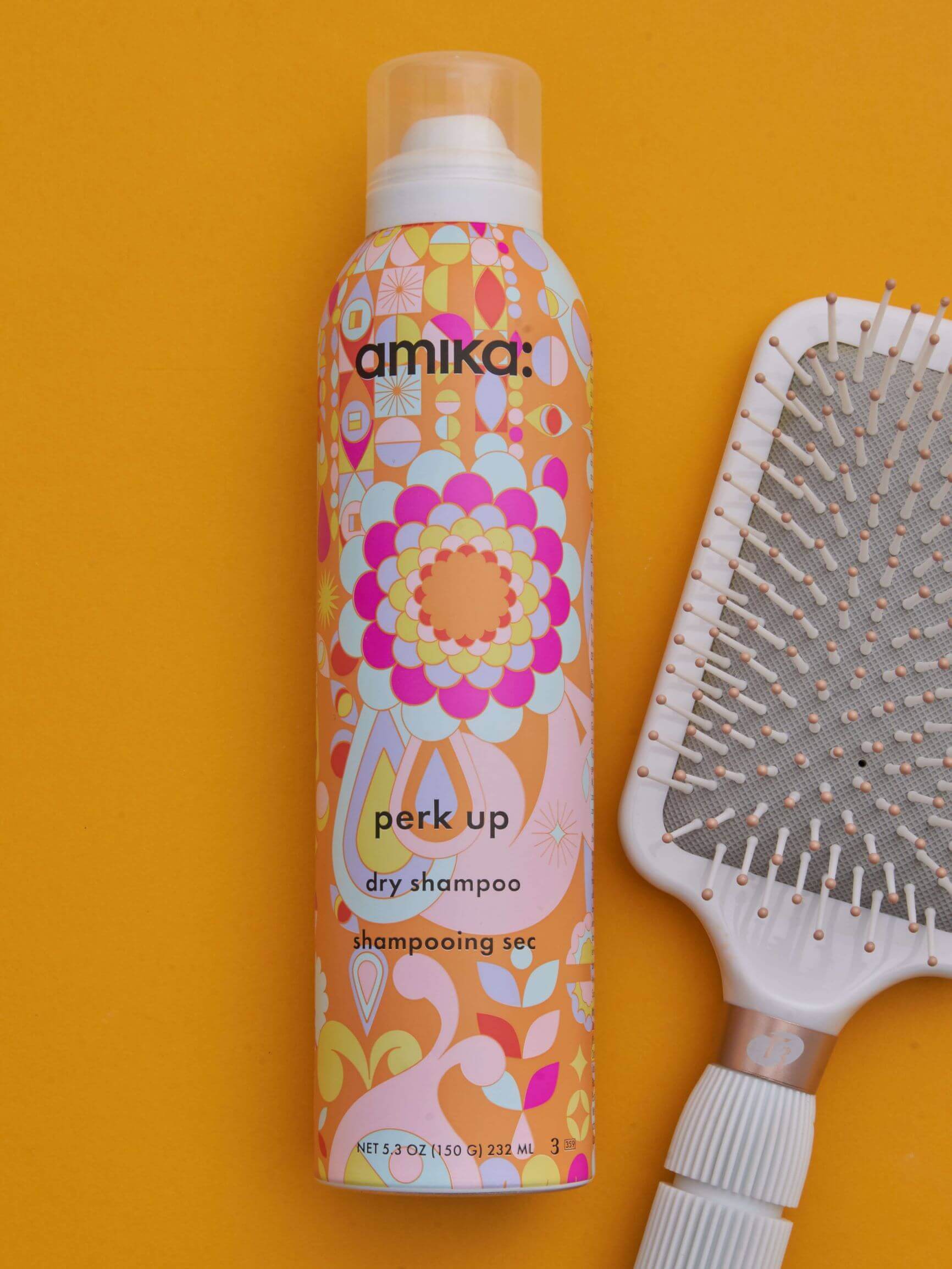 Based on rice starch not talc, this won't leave powdery residue in your hair – which is probably why it's one of the most popular dry shampoos out there. It refreshes hair instantly and does double duty as a texturiser by adding lift to roots. It also comes in an adorable mini, perfect for keeping in your handbag for emergency touch-ups.
Briogeo Scalp Revival Dry Shampoo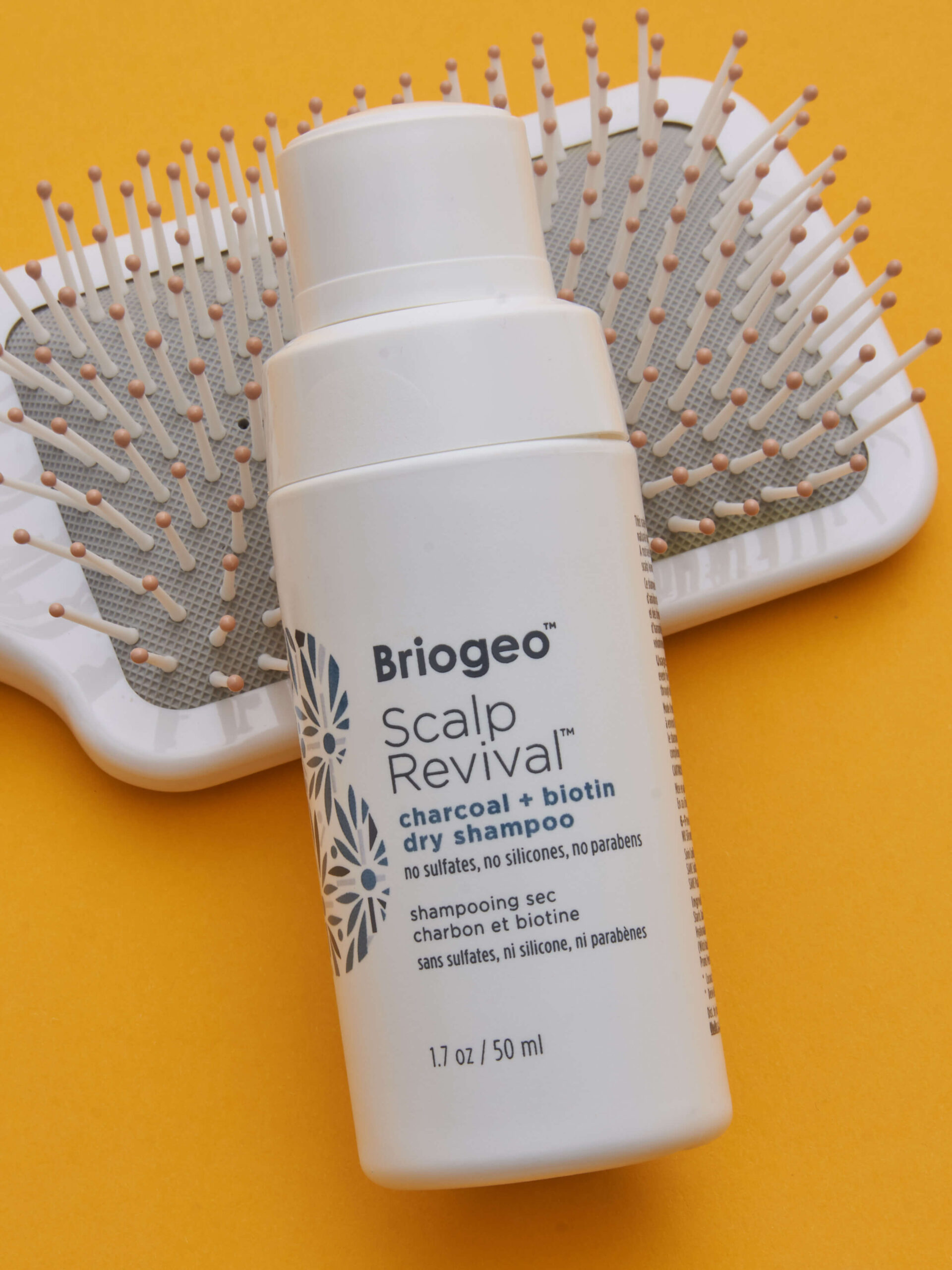 Specially formulated for curly hair (which can make it harder to apply product to roots), this finer-than-fine mist puffs out of the bottle without an aerosol (it's a great addition to a sustainable beauty routine) and gets to work immediately. It addresses product buildup with charcoal and witch hazel, so there's literally no way you can overdo it with this one.