We can all get stuck in a makeup rut from time to time — me included, even as a beauty editor.
I've got too used to reaching for the same (albeit superb) brands and routine — a slick of brown mascara and swipe of lip balm. The exciting, colourful makeup and new launches I had stashed away in my office were crying out for some attention. I decided it was time to get experimenting; learn new tricks and discover new products. This time, I was determined to master colour, the twist here was doing it in a grownup way. Basically, I want to be able to wear these looks to the supermarket, office and beyond without feeling a smidge of hesitation.
It can be difficult to know how to wear that neon pink eyeliner or iridescent shadow in a way that still looks, well, not like costume makeup. To help you find your face-painting flair again, I've — tried my best! — to come up with six exciting yet wearable colourful makeup looks. Scroll on to get some inspo and shop my new favourites — hopefully you'll be inspired to start wearing colourful makeup (and loving it) too.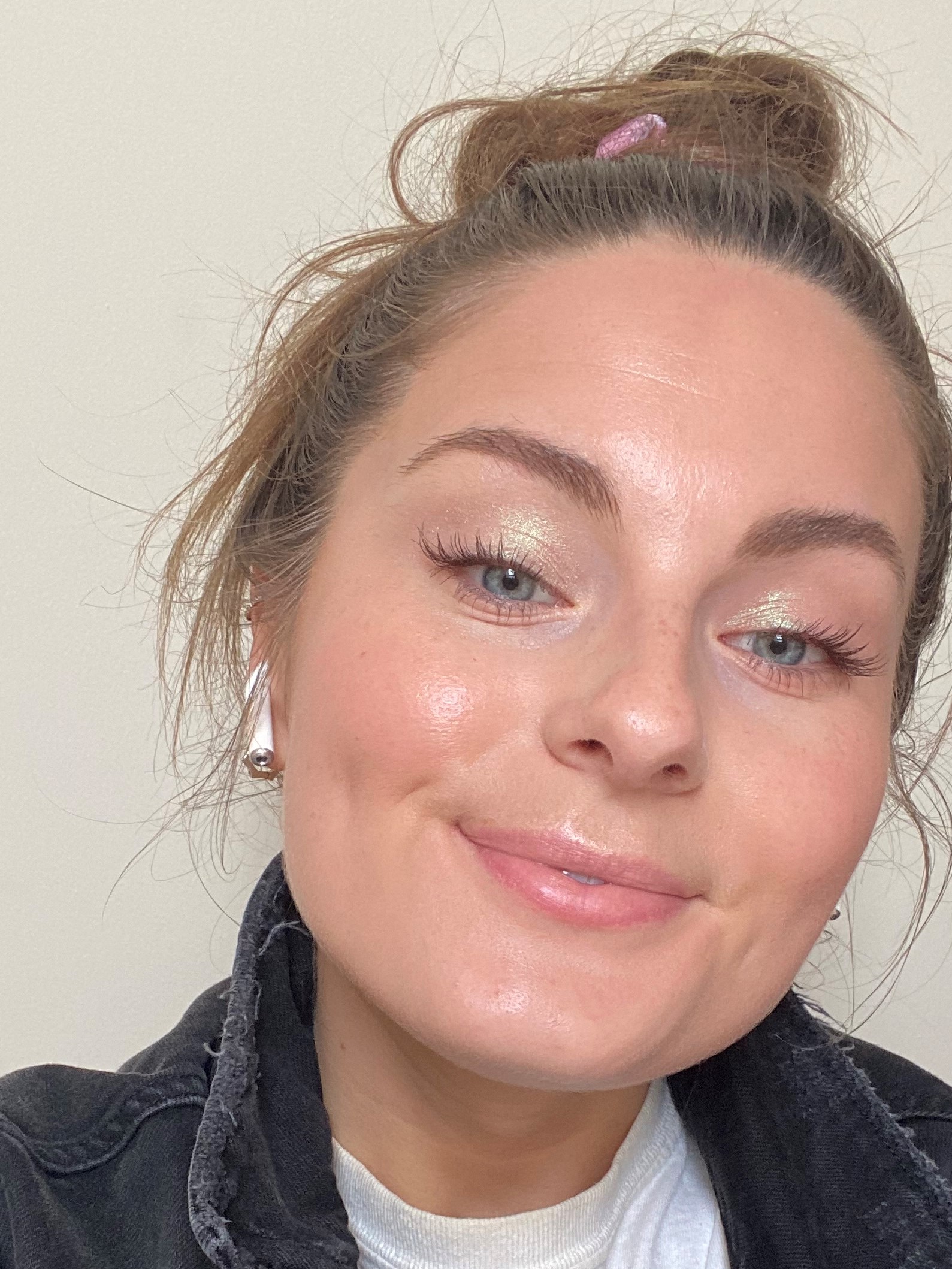 Starting small is a wash of metallic hue across the lids. This is your entry level colourful makeup and is one for those who are apprehensive. I chose the Half Magic Eyeshadow Singles in the shade Elvin Things, which is an iridescent shade-shifting colour that catches the light beautifully but doesn't feel dramatic or bold.
It's also the easiest makeup to do. Simply pick up some product on your finger, then lightly dab and swipe the shadow across your entire lid, being careful to not get it too high to your brow bone. Start off small and add more shadow as you think you need it. It's subtle colourful eyeshadow at its finest.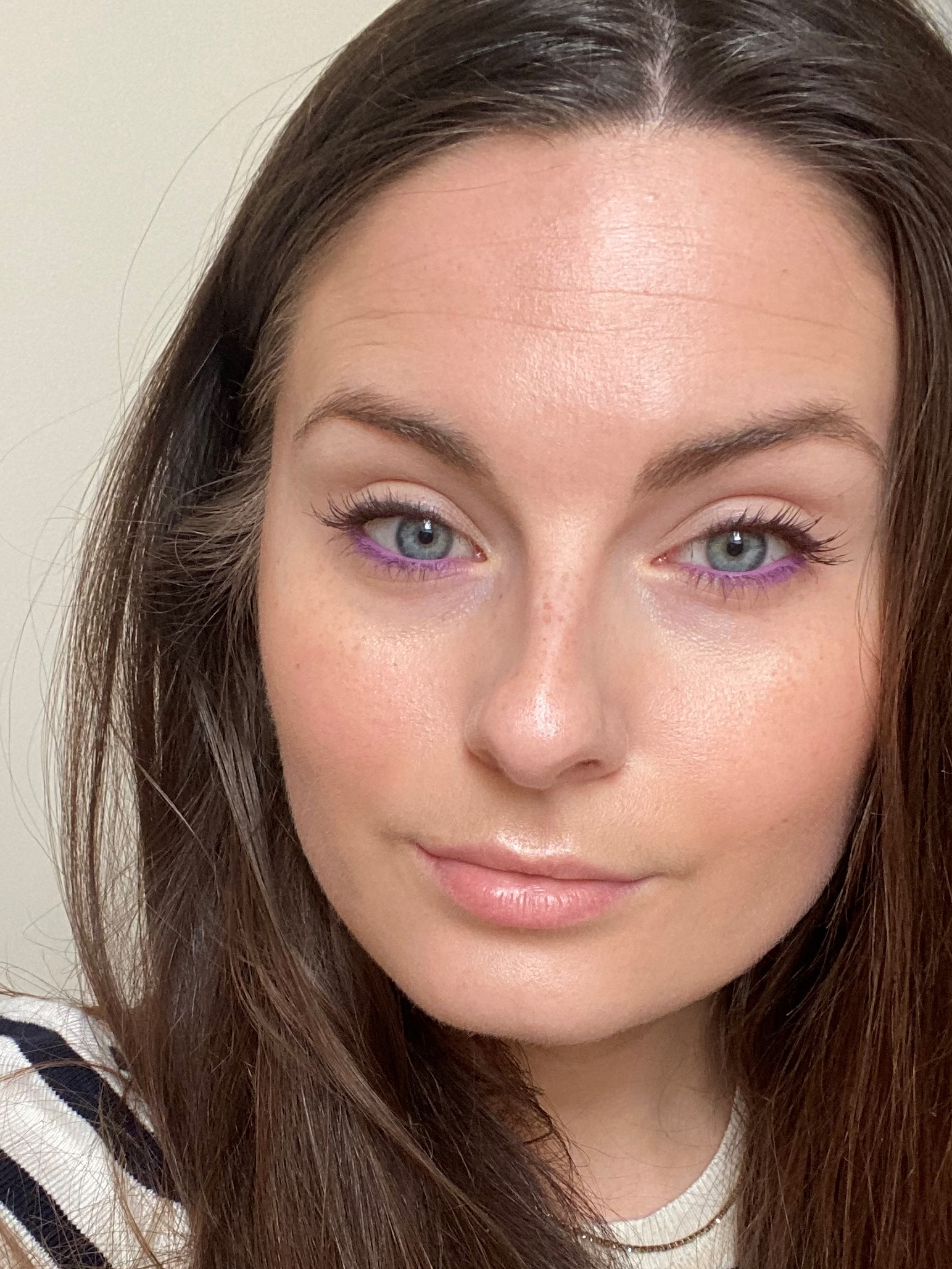 Next up is a coloured waterline. Again, this isn't super complicated but a great way to start introducing colour into your makeup routine. I'm a little scared of waterline eyeliner too since I definitely overdid that kind of makeup as a teenager. It's a great way to grunge-up an eye look though so I was willing to experiment.
For this look, I used a smudge of black eyeshadow across my upper lash line and applied lots of black mascara. Then I used the Pley Beauty Let It Linger 12 Hour Eyeliner in shade Artist Pass inside my lower waterline and just underneath to add a hint of pastel. Now, Pley isn't lying when the brand says it lasts for 12 hours; this did not smudge, even with my watery eyes.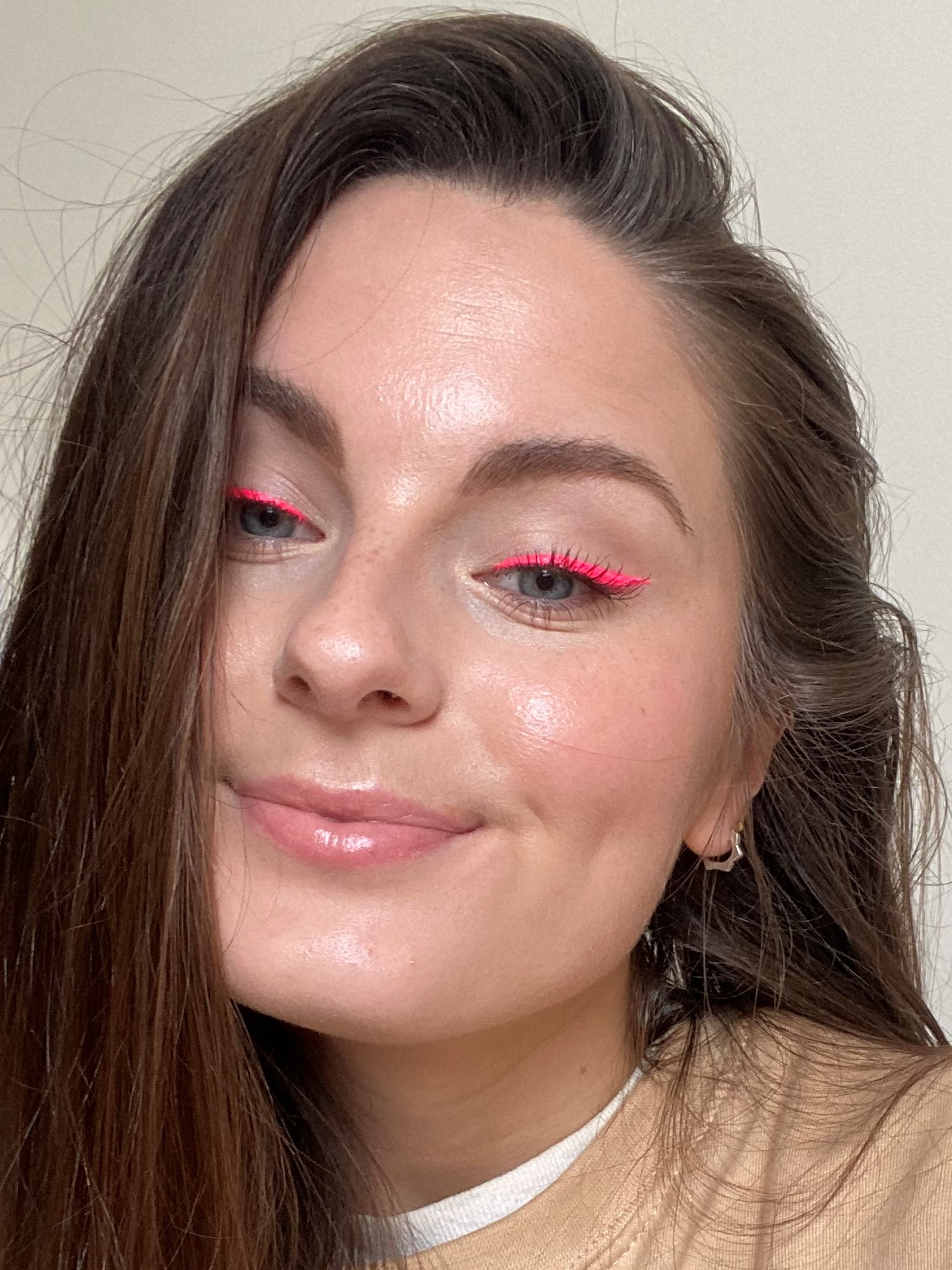 After a few more lowkey looks, I was ready to take things up a notch with neon eyeliner. This is the perfect way to make a big impact without feeling like you've got a ton of blending or colour mixing to do. For this, I reached for the By BEAUTY BAY Aquavated Liner Palette Brights, which in my eyes, is the best you can get for a true vibrant finish.
I started off with the white shade (called "UFO") for my base to make the next shade really pop. I added a tiny drop of water to the palette and picked some up on a small brush and started creating my white flick. Once I was happy with the shape, I let it dry for a few minutes and went in with my neon pink shade called "Burst". I simply followed the outline of the white; adding a second coat where needed. If you find the neon a bit too much to try at home, you can mix in "UFO" to create a pastel shade instead.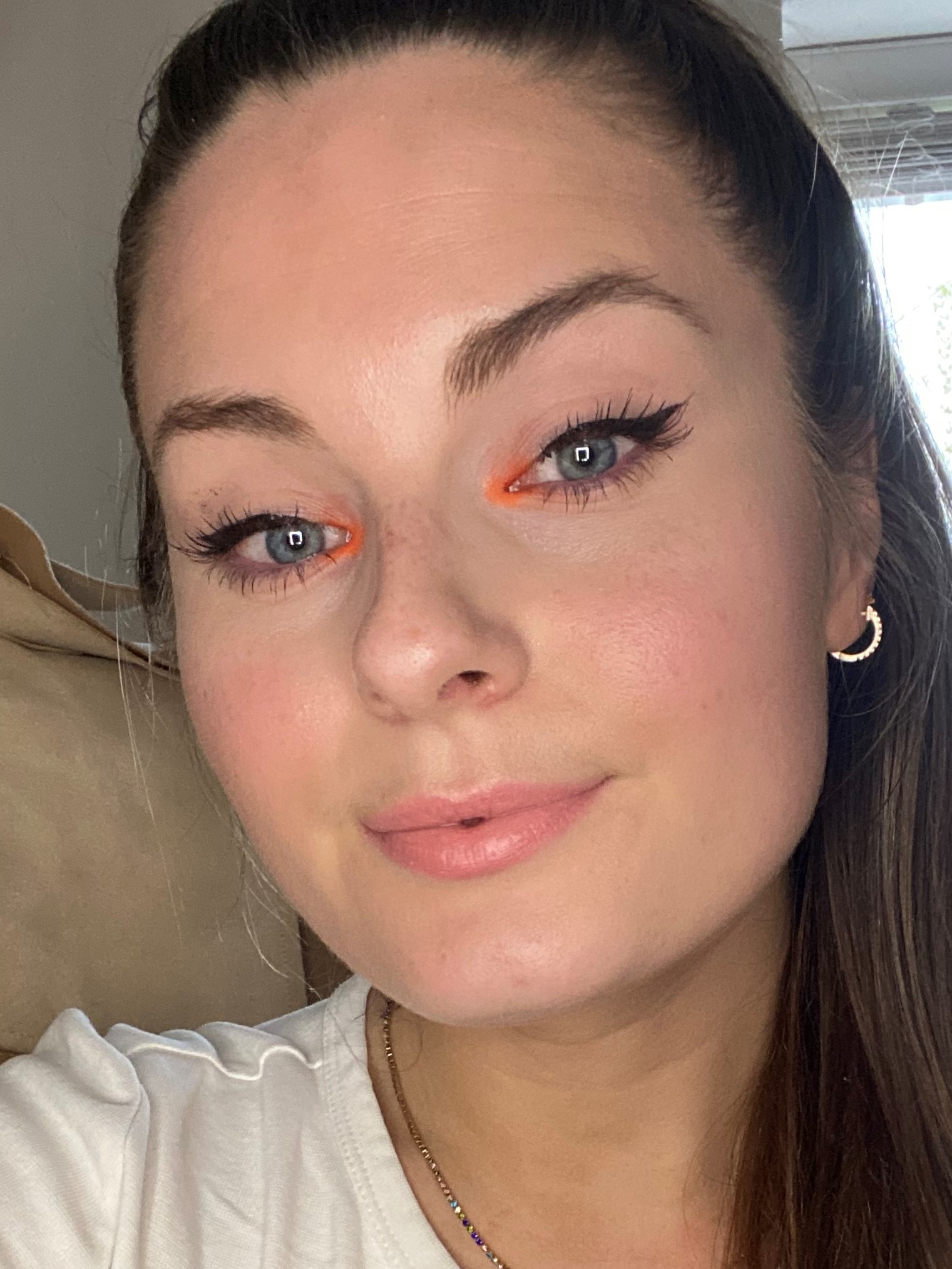 We're really getting out of my comfort zone now with this fiery inner corner look. At first I wasn't sure if I liked this look but it's really growing on me. I started with something I was comfy with, a classic winged line using By BEAUTY BAY Felt Tip Liquid Liner. Then, I simply added a tiny bit of "pumpkin" from the By BEAUTY BAY Fiery 2.0 42 Colour Palette in the inner corners of my eyes. I think this pop of colour would look great with a smokey eye too.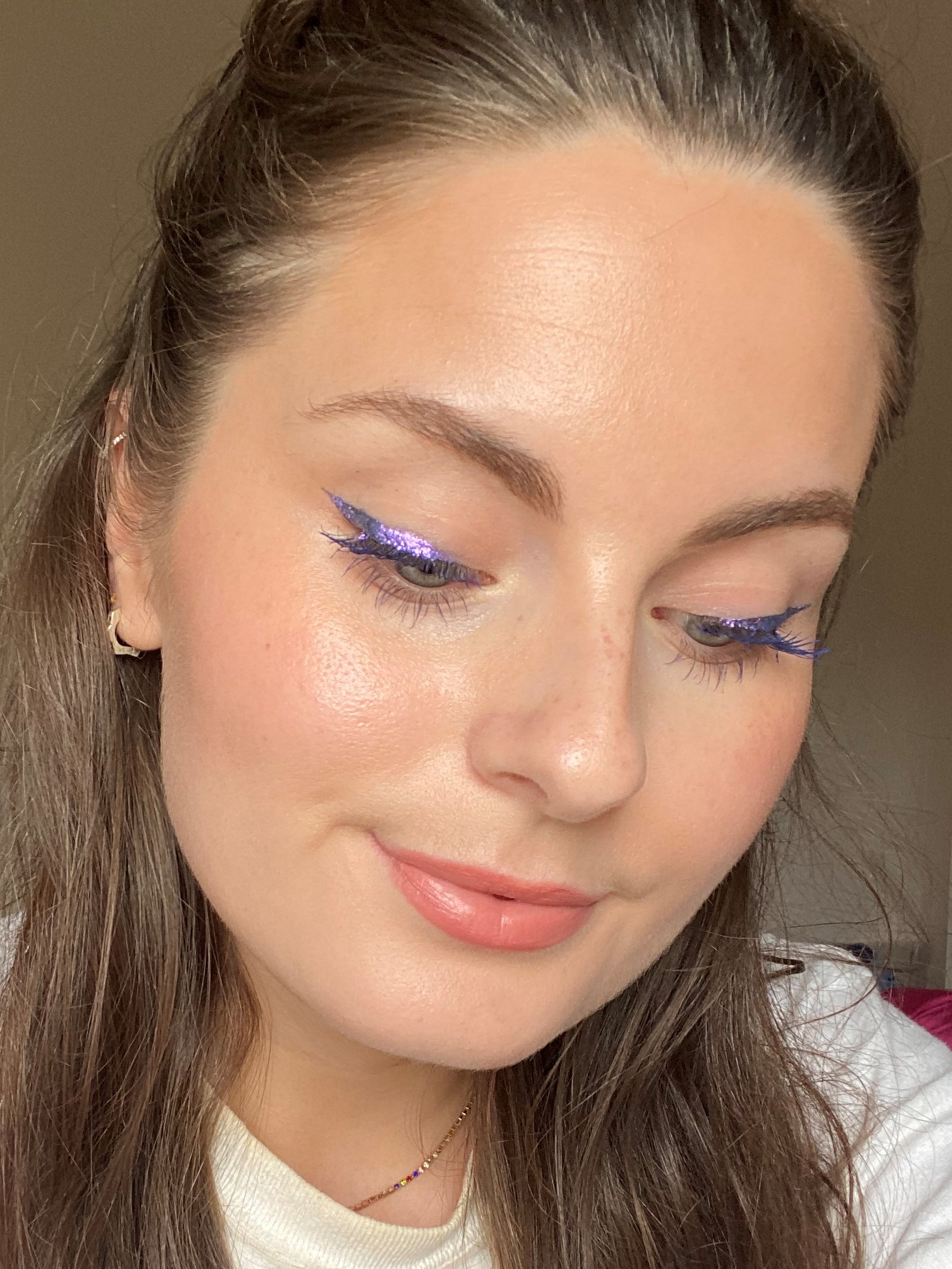 Finally, throwing it back to the '90s, I went for a metallic lip. Now, I'll admit, whilst this wasn't the most experimental of the bunch, it had me out of my comfort zone. I'll occasionally wear a red lip if I'm feeling fancy but rarely go for other bold shades, especially not metallic ones. I patted on the Danessa Myricks Beauty Colourfix Foils 24-Hour Cream Colour in Venus— a glittered, rosy-pink shade. Once I got used to seeing myself with a gold-tinted pink lip, I actually liked it. Who knows, maybe you'll find me at a disco wearing this lip and some hair gems for good measure.