It's official, the '00s are back and while there are a tonne of different '00s beauty trends to embrace, we're seeing one in particular gain a lot of momentum: indie grunge makeup. The look is all about appearing carefree and effortless, with a 'lived in' vibe and a IDGAF attitude – bold, gritty, and imperfect. Think smoked-out eyeliner, clumpy mascara, backcombed hair, and stained lips.
One of the best things about this trend is that there are no hard and fast rules – but there are some essential products you'll need to recreate an 'indie sleaze' look. Below, makeup artist Alexandra Clare takes us through a foolproof grunge makeup tutorial.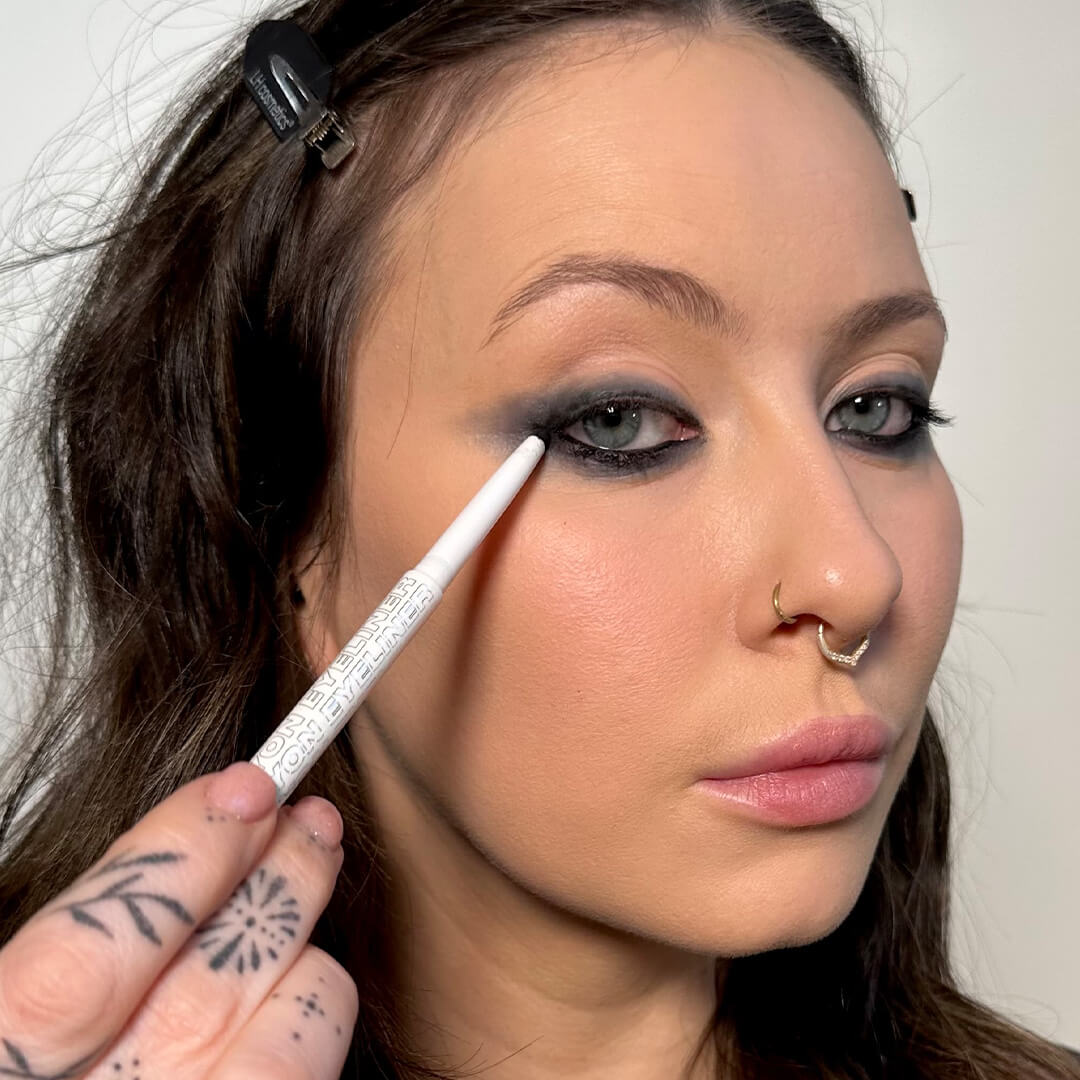 Use a black crayon eyeliner to tightly line both your upper and lower lashline, then use a small eyeshadow brush to gently smudge out the pigment. Try to drag the pigment into a cat-eye flick at the outer corners of your eyes. Top tip: Creamy eyeliner formulas work best as they blend easily.
Step Two: Smoke-out eyeshadow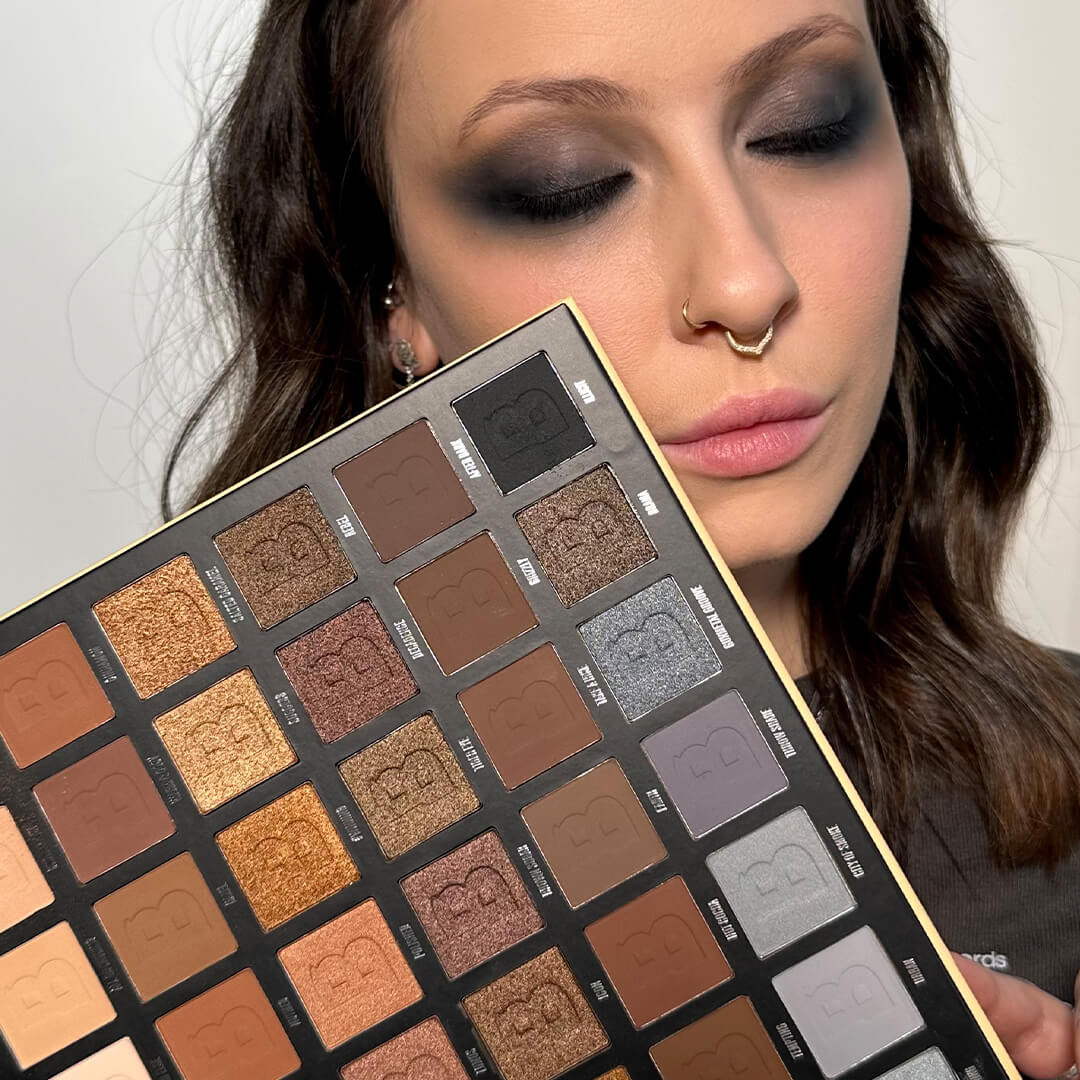 Create a base for your eyehadow look by blending a cool-toned neutral shade (Under Cover) aross your lid. Next, choose a similar colour a few shades darker (Raw Sienna) and use it to build depth in your crease and outer corner. Finally, use a black eyeshadow (Illicit) to continue to build depth off the eyeliner you applied earlier. Again, try to stick to the cat-eye winged shape, and focus pigment near the lashline, so it gets lighter as you smoke it out.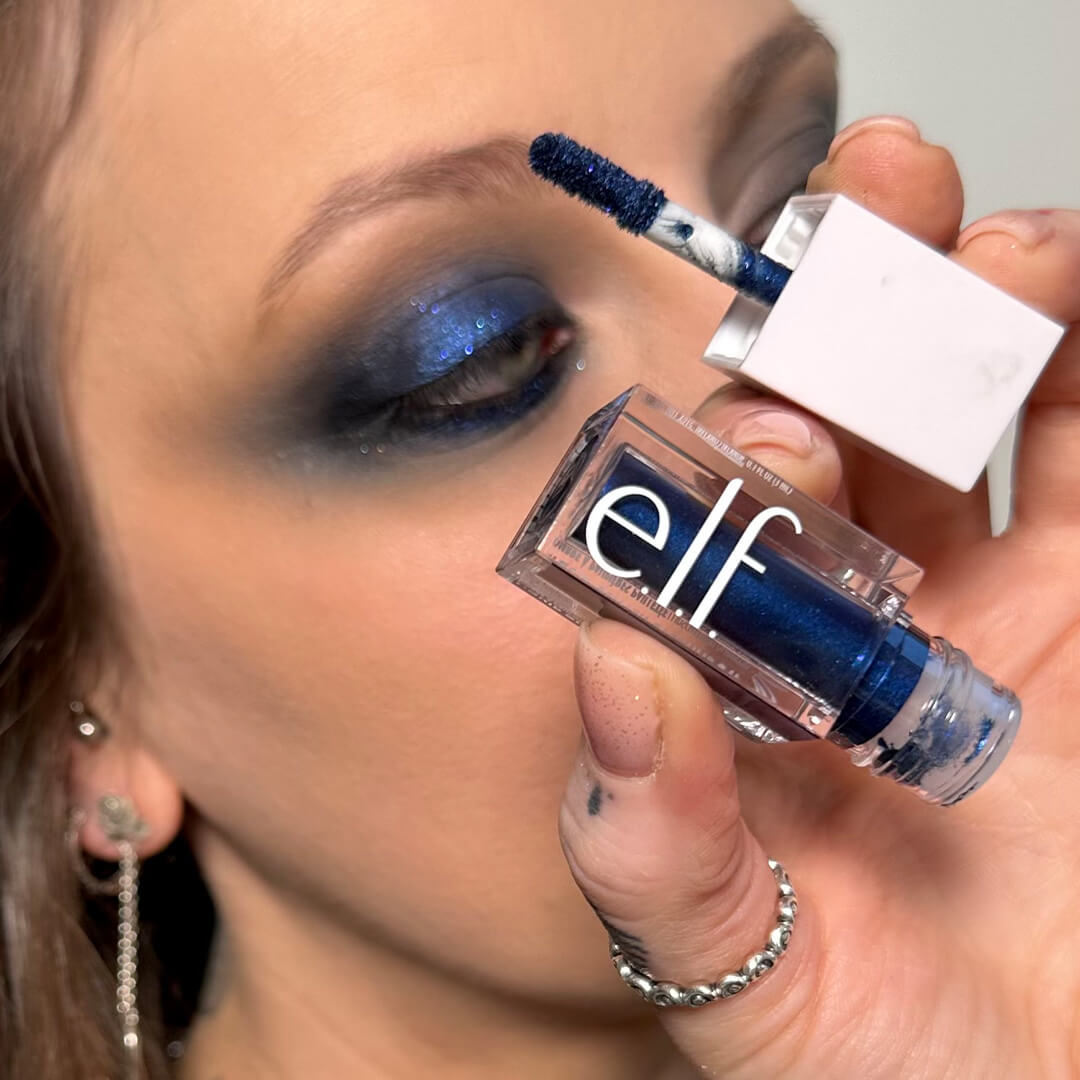 To add a little colour and sparkle to the look, apply a small dab of a creamy glittered eyeshadow to the centre of your eyelid. Use a fluffy brush to lightly diffuse the edges to the colour blends smoothly into the rest of your eyeshadow.
Step Four: Layer on mascara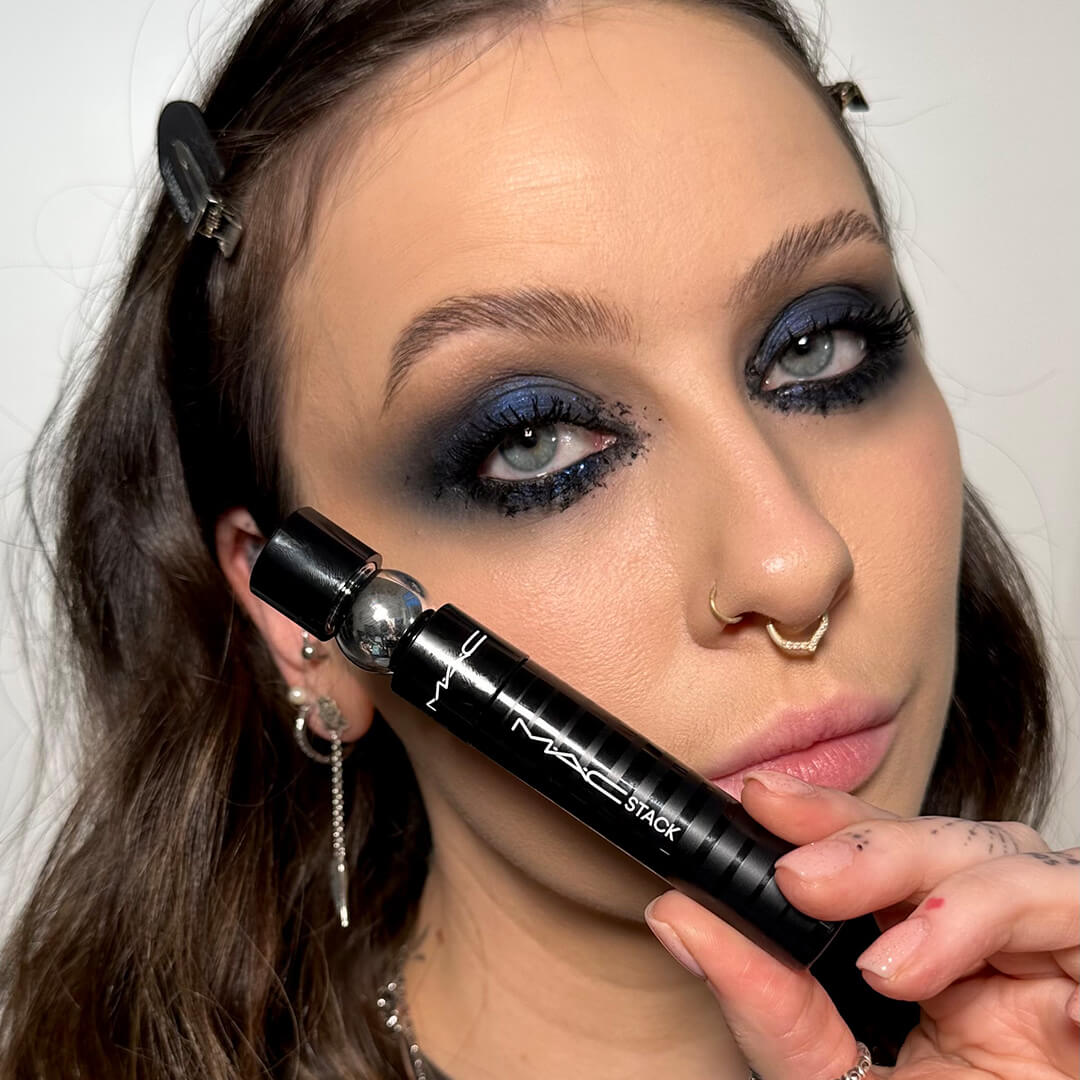 Thick, clumpy mascara is key to achieving a classic indie grunge look, so apply multiple layers of mascara to really build up the effect. Choose a mascara with a large fluffy brush for best results.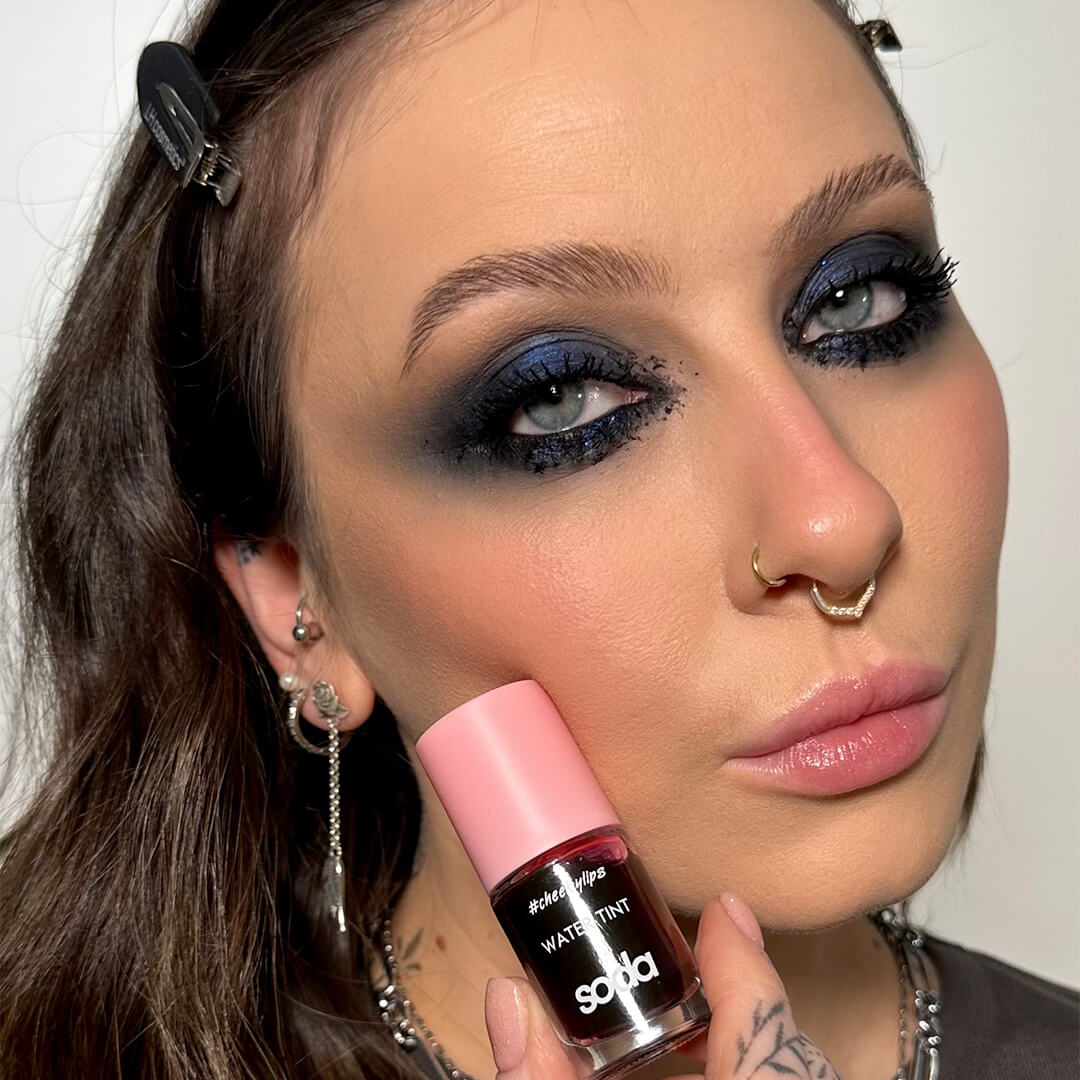 The focus of this look is on the eyes, so keep things simple when it comes to the lips. Use a dark lip stain to add a barely-there hint of colour to the centre of the lips, ten press your lips together to blend it out for a diffused effect.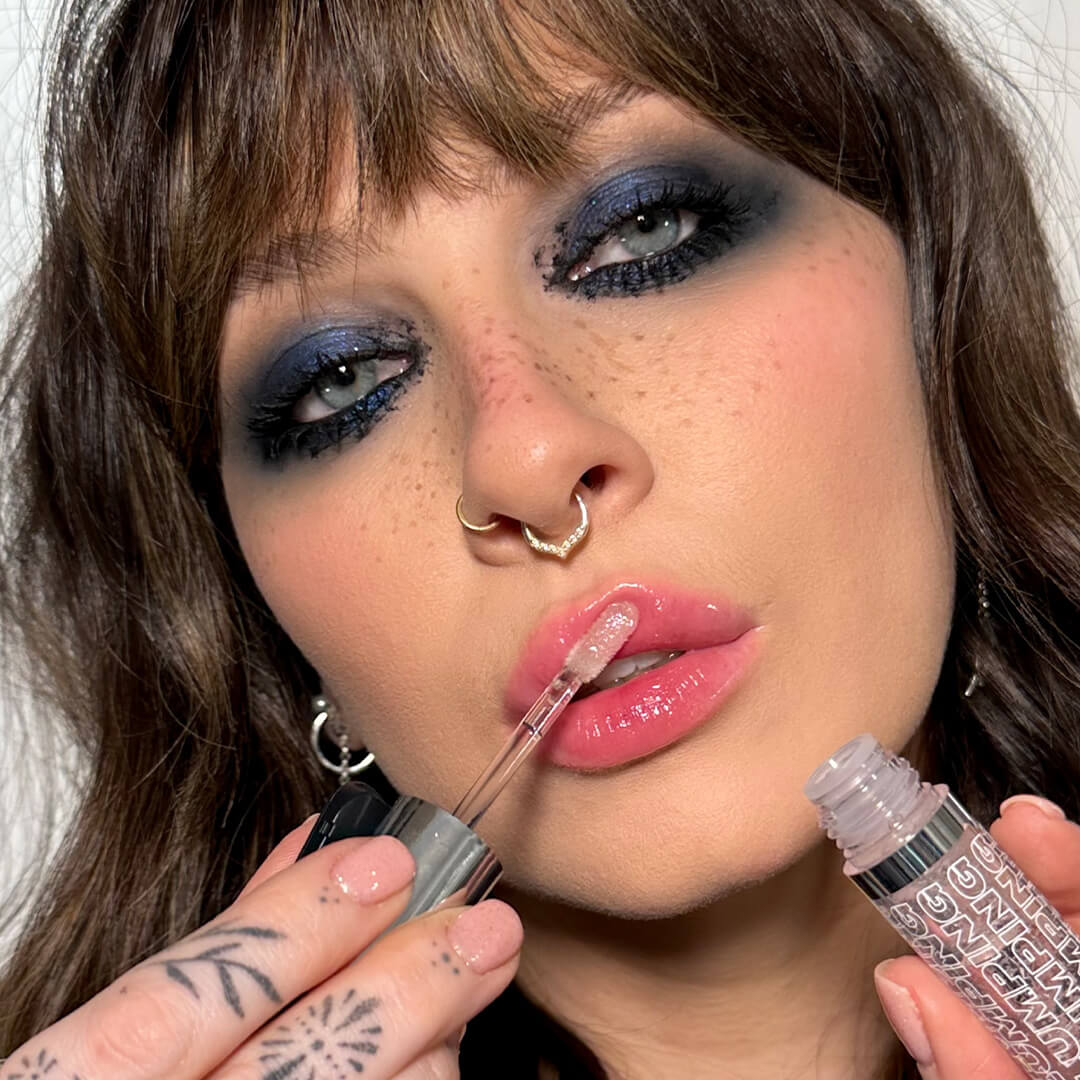 One the lip stain has dried down, apply a light layer of lip gloss to seal it in and complete the look.