Each year, it's always interesting to see what new beauty trends pop up and which ones stick around from previous months. In the past, runway beauty dictated seasonal trend roundups, but these days trends move so fast that we're far more likely to discover a new one on TikTok or Instagram than we are via a magazine article. While this means that trends do come and go thick and fast, it also means that you can pick and choose which ones you'd like to experiment with and incorporate into your routine.
Some things never change however, and when spring rolls around it's all about embracing, planning, and anticipating a fresh start. Spring is officially the season of change, whether in the way we dress, at work, in our personal life, or even in our everyday approach to beauty. It's safe to say that the trends that surface now are the ones we'll see prevail and influence the summer trends yet to come – just as last year was all about 'clean girl' beauty, with glowing skin, brushed up brows, and slicked back hair.
As for the key makeup trends for spring 2023? Well, you can expect to see 'clean girl' beauty continue, but for those who prefer creative and experimental beauty, bright makeup is back, and we're also seeing grungy and multidimensional makeup trends popping up too. Here are the four key beauty looks we're predicting will be everywhere in the year to come.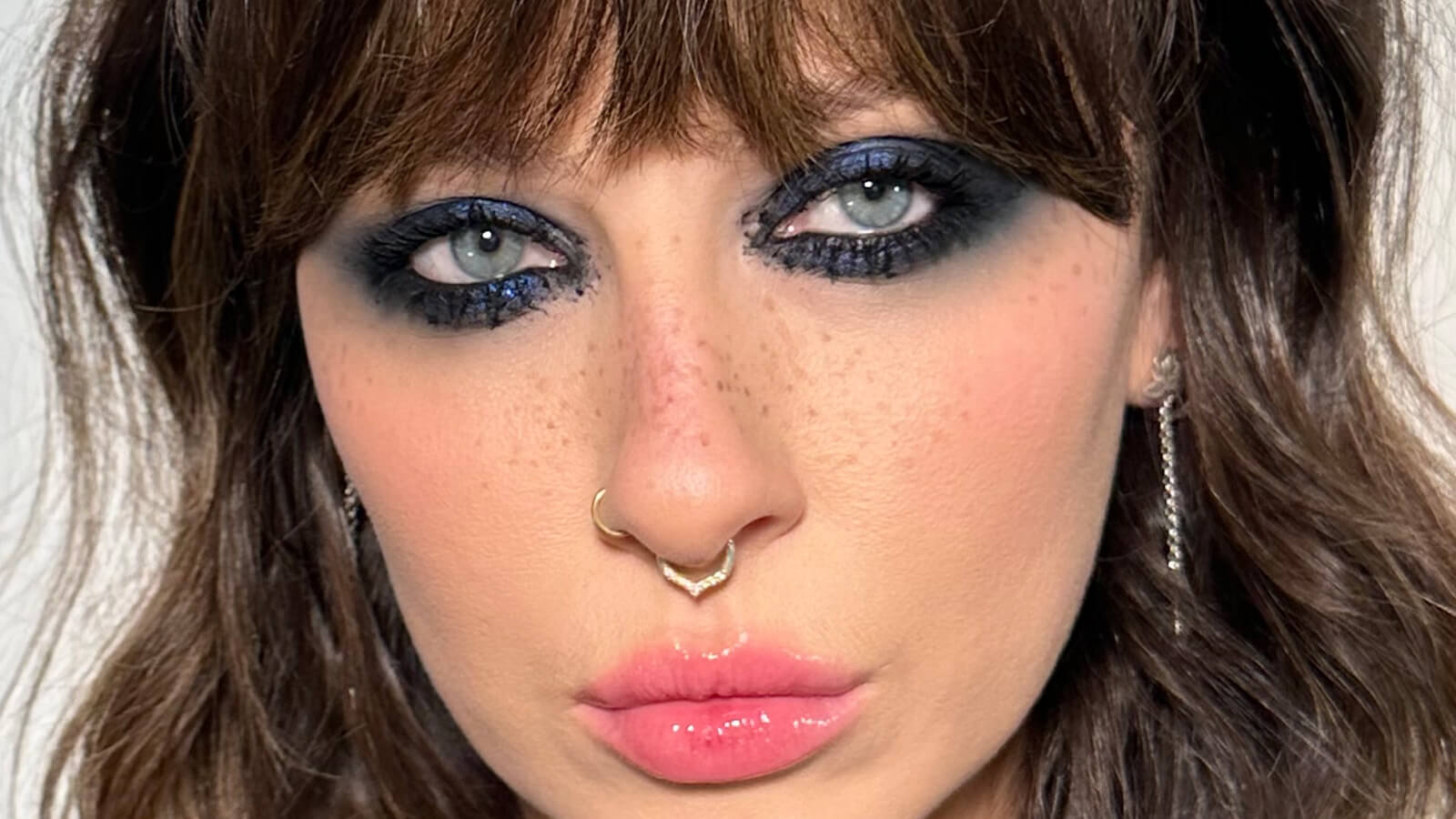 The '80s and '90s have played a massive influence on fashion and beauty in recent years, so it only makes sense that the early '00s is set to be the next big influence on trends. After all, everything comes back around eventually – albeit with a few small changes. This trend marries indie sleaze with a more grungy, gothic vibe – as demonstrated by the likes of Kourtney Kardashian, Mary-Kate and Ashley Olsen, Olivia Rodrigo, and Bella Hadid. Drawing inspiration from the 'party girl' era of the Noughties (with a nod to tock 'n' roll), it's all about messy hair and 'slept-in' makeup – think smudged eyeliner and clumpy mascara, cool-toned glitter, heavy liner, bleached brows, and stained lips. Although this is pretty much the polar opposite of 'clean girl' beauty, that's exactly why it's trending – for every trend there's always a counter-trend.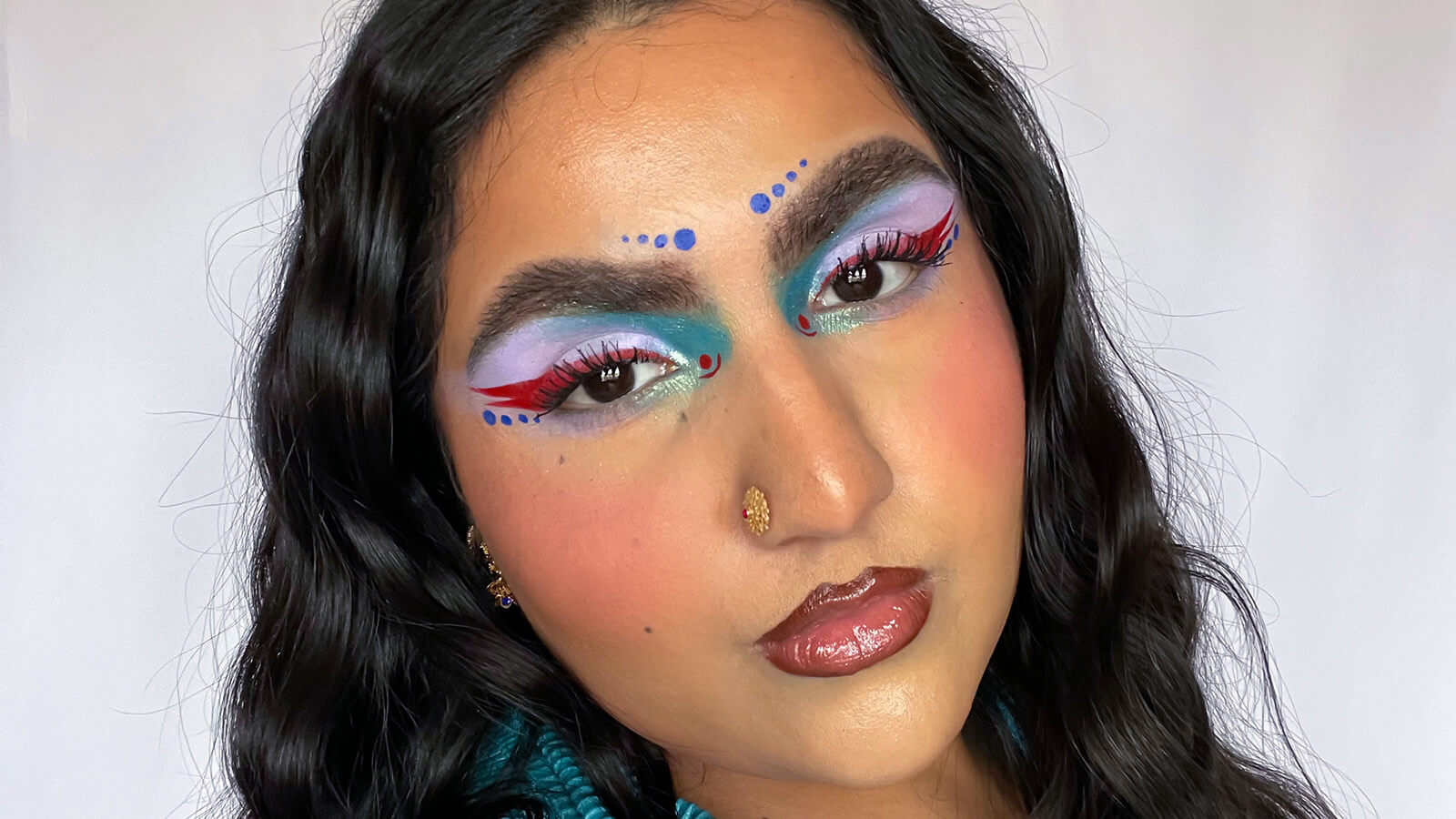 Thanks to Euphoria, the trend for bright blocky eyeshadow and graphic liner looks was booming pre-pandemic, but when lockdowns forced us inside, we all turned our focus to skincare instead, and makeup was forced into a backseat. Well, prepare your makeup bag, because bold makeup is officially back. This is a truly playful, no-holds barred trend which allows for experimentation and true makeup artistry. Thankfully, this time around, there are now a plethora of products to help you achieve this trend – from felt tip liner pens and ultra-thin liner brushes to water-activated pigments in a full spectrum of shades.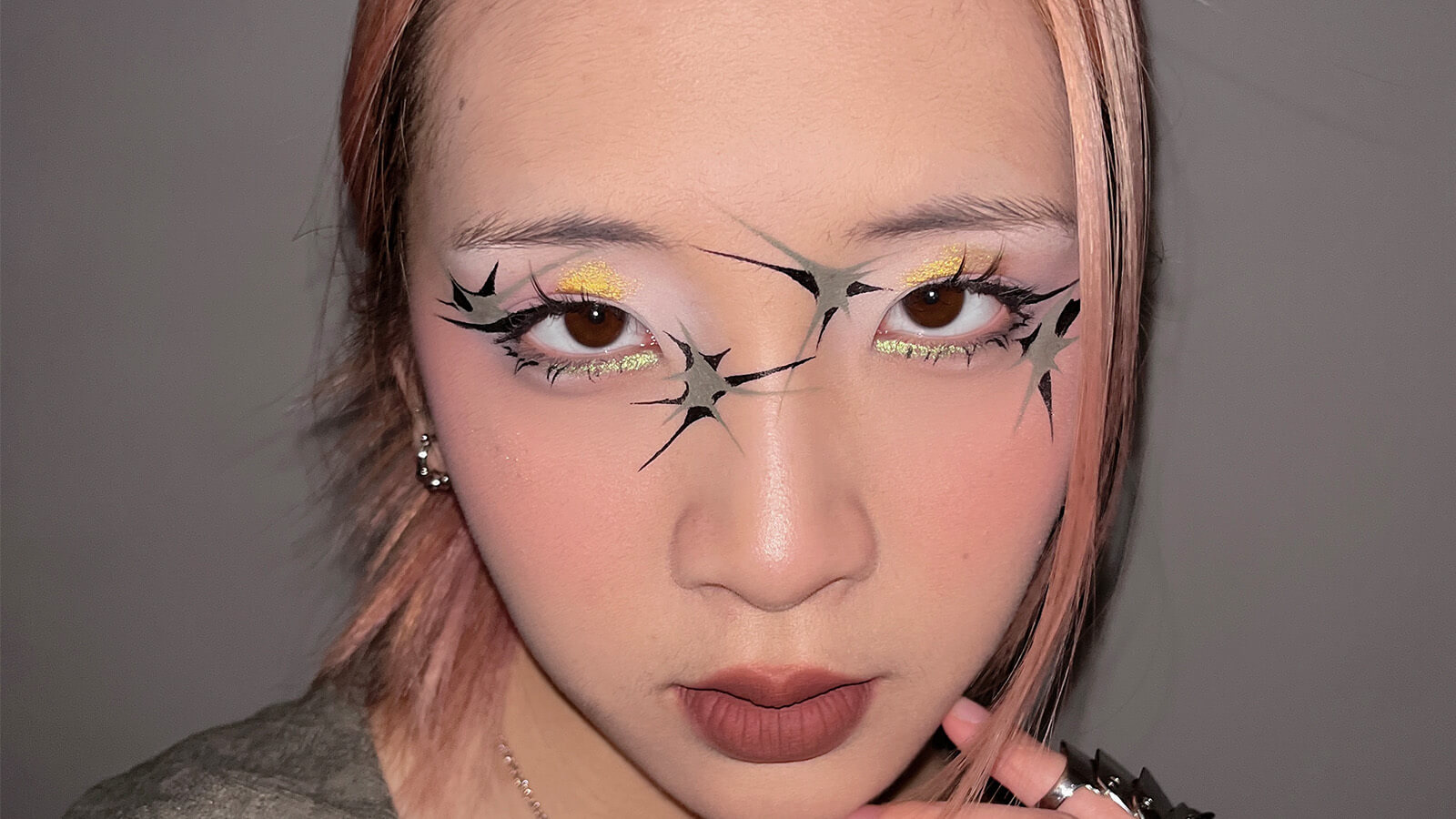 The roots of this trend lie in Y2K beauty – holographic blues and pinks, silver chrome, metallic finishes, and glossy textures – but with a modern twist. Rather than being bright and glittery like texture-focused trends of previous years, this one is much more delicate, ethereal, and futuristic. Placed upon a canvas of fresh, minimal skin, a clever combination of colours and texture creates a multidimensional depth to subtly draw attention to eyes, lips, skin, and nails.
An evolution of the 'clean girl' beauty trend – think dewy, hydrated skin (that results from a solid skincare routine), delicate neutral-toned pigments, and glossy lips. You'd think that makeup-wise this would be easy, but it actually involves serious skill to make skin look fresh, sculpted, and natural. The key? Stick to cream and liquid formulas, build up in thin layers, and use a makeup sponge to blend everything together. Clear brow gel, brown mascara, lip oil, and liquid blush are your new essentials.