Anyone who works in beauty will tell you that it's a fun, inspiring place, full of creative ideas (and the occasional free sample!), but exactly how do you break into the beauty industry? In this series, we'll be chatting with beauty industry insiders to find out what their jobs involve and the paths they took to get where they are now.
From makeup artists and beauty editors to social media assistants, brand founders, and web developers – these stories are proof that you can enter the beauty industry via any career path.
Meet Rea Ann Silva, founder of beautyblender.
What did you want to be when you were younger?
I wanted to be in fashion in some way.
What attracted you to the beauty industry?
I thought I would be in fashion but the only thing I really liked while in school was the sketching. I started working a makeup counter because I loved the artistry.
How do you use the skills from your degree in your job?
I used my artistry skills – I liked the composition, balance, and creativity that came with creating designs. I applied that to painting women's faces.
What path did your career take after graduation?
I worked at a makeup counter and saw that the artists who were doing well were booking work outside the store. Being in LA you had to work in entertainment, soo I started networking and booking gigs on music videos.
What skills and experience do you need to succeed as a brand founder?
Honestly when I started, I had no business background – so I knew it was important to surround myself with experts who could help bring my visions to life. As a founder you can't be afraid to take risks, follow your heart, and never shy away from the things that made you unique and successful. There are a lot of "no's" in this business so I always say I live in the land of "yes".
What does your day-to-day entail?
I have a bicoastal team so my day starts with conference calls! I always try and fit in a workout in between calls. I then head to my LA office where I meet with my head of product development (we are constantly dreaming and working to bring those dreams to life).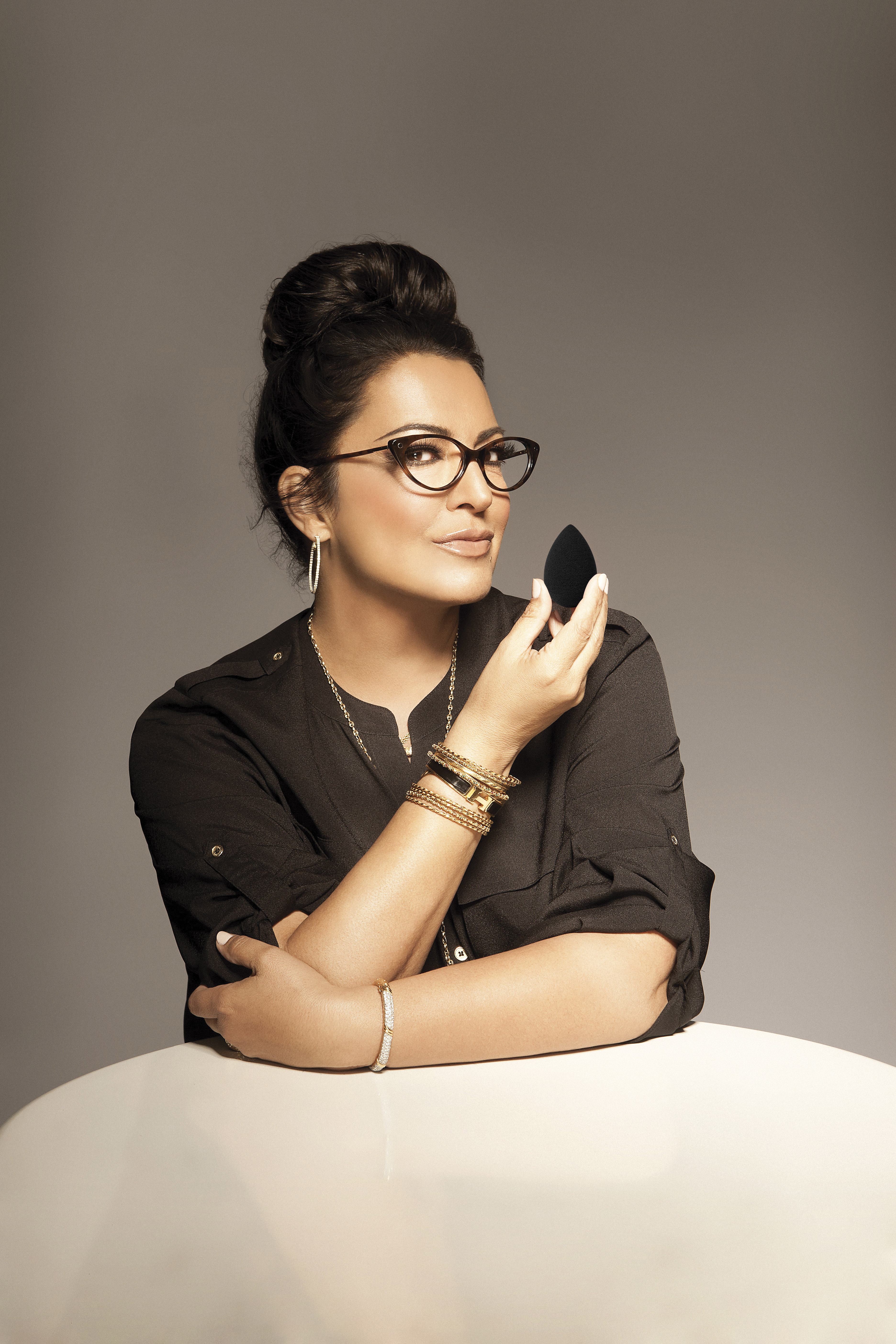 What are some common misconceptions people have about your job?
That my whole life is pink. It's true – there is a lot of pink but the life of a CEO is not as glamourous as it seems in the movies. It involves a lot of time spent traveling, being away from my family, and having to make tough decisions. I have the best team though and I wouldn't trade it for the world!
What is the best part of your job?
My team. I love everyone from the people who pack the blenders in our Pennsylvania warehouse, to the people I see every day in our LA office, I feel so lucky and honored to have these incredibly smart people by my side.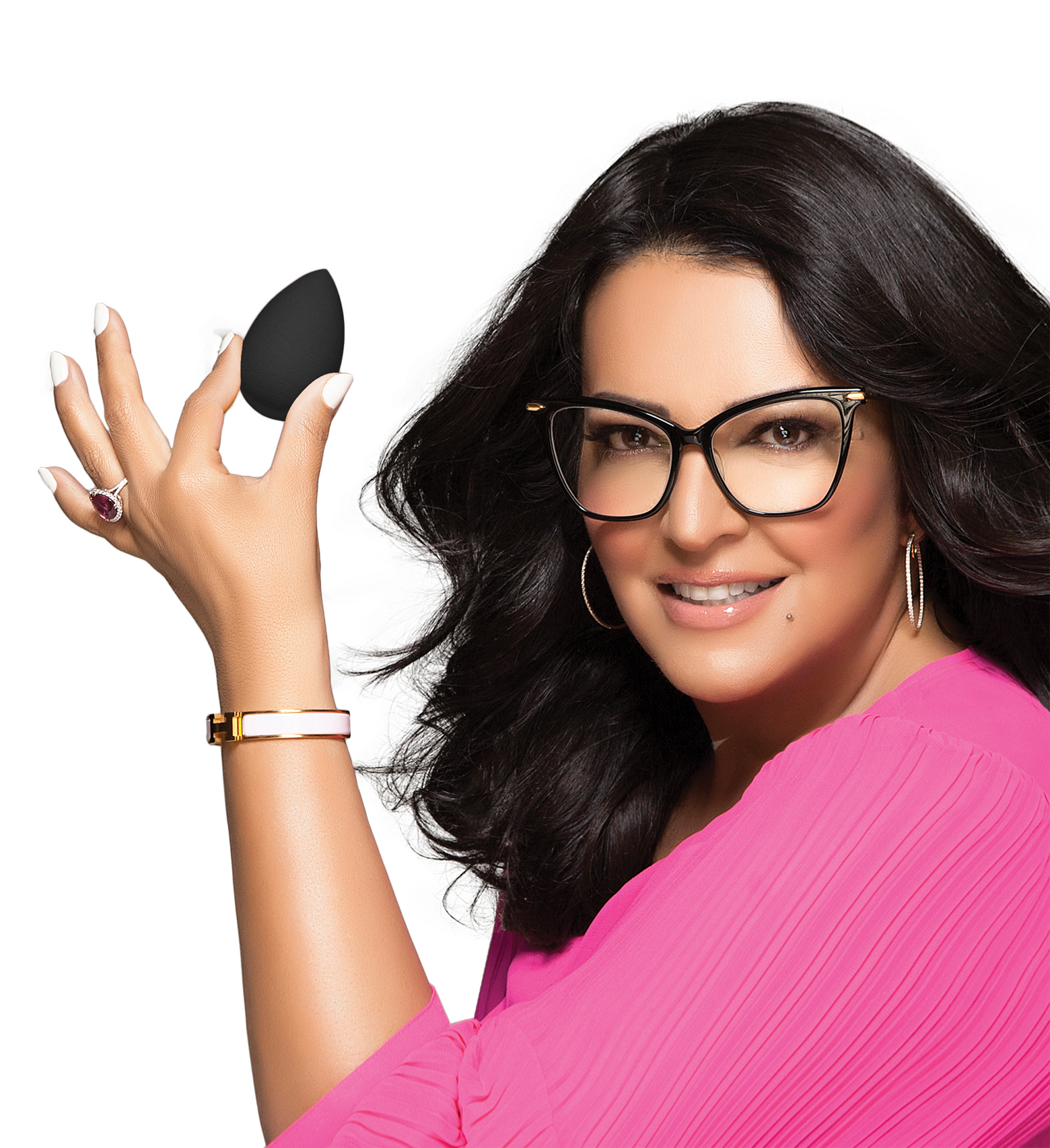 What has been the most surreal moment of your career so far?
A "pinch me" moment was selling out during my first ever HSN show! That was definitely very surreal. And of course, last year we when we launched BOUNCE in the US. It was a long-term dream of mine to launch a foundation and it was incredible to see it come to life.
What advice would you give to someone wanting to start their own beauty brand?
Patience is a virtue: if you have an idea, have the patience to see it through. It might be scary and there are definitely going to be moments where you feel discouraged, but you have to always keep moving forward.
What deskside essentials are vital to you doing your job?
I love the EOS hand cream. I also travel a lot, so I'd say my Tumi roller carryon is an essential!
What's your top piece of beauty advice?
Wet your beautyblender! I can't tell you how many times people tell me they don't wet their blender. Wetting the blender is essential: you'll see how flawlessly makeup goes on your skin when you use a damp beautyblender.