Just when you thought our collabs couldn't get any better, we've paired up with one of the biggest icons of the decade. Yep, that's right, the beauty stars have aligned and we've got together with Little Mix's very own Jade Thirlwall to bring you Jade x BEAUTY BAY.
The Jade Thirlwall x BEAUTY BAY 42 Colour Palette let's you take a peek inside Jade's world. Packed full of shades that represent Little Mix, her loved ones, her hometown, and much more, this celestial, astrological themed palette is the perfect match for you no matter your makeup vibe. Keep reading to find out more about our exclusive collab.
Launching 11th October 2021 at BEAUTY BAY and you won't want to miss out.
Just like Jade, we're obsessed with astrology and horoscopes, making this a match made in heaven. The outer packaging itself is enough reason to add this palette to your haul – the celestial, starry effect is a vibe, but it's what's inside that really steals the show…
Featuring 42 shades of mattes and metallics, this palette has something for everyone. Jade's makeup looks range from super natural to full-on glam, with her classic, red-toned smoky eye in between and this palette caters for all of them.
Being a big crystal and horoscope lover, you'll find shades like Rose Quartz, Capricorn, and Chakra in there. There's references to her musical past with Orion and Red Planet, as well as nods to her hometown with Sand Dancer and Angel of the North.
In terms of the shades, you'll find warm, neutral tones that are perfect for a smoky eye or low-key look, but there's also plenty of pops of colour for when you feel like going wild. If you're not normally a bright eyeshadow fanatic, then try out Jade's top tip and just do a simple wash of bright colour on the eye for an impactful look that takes seconds.
The iconic BEAUTY BAY formula is one that Jade's been familiar with for a while, thanks to palettes in her own collection and those that her MUAs use. Each shadow is packed full of opaque pigment that's matte but never chalky, whilst the high-impact metallics give the ultimate pay off in just one swipe.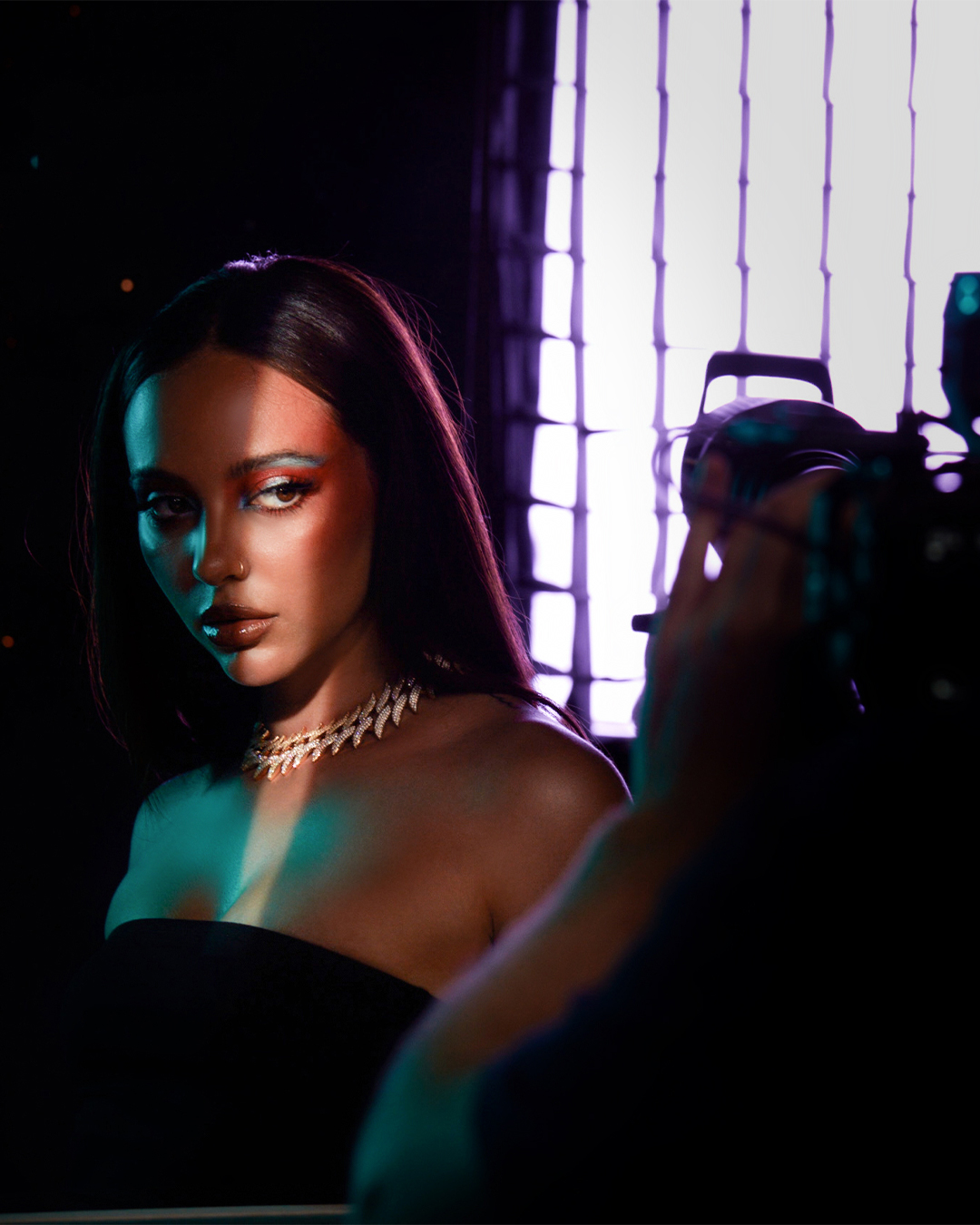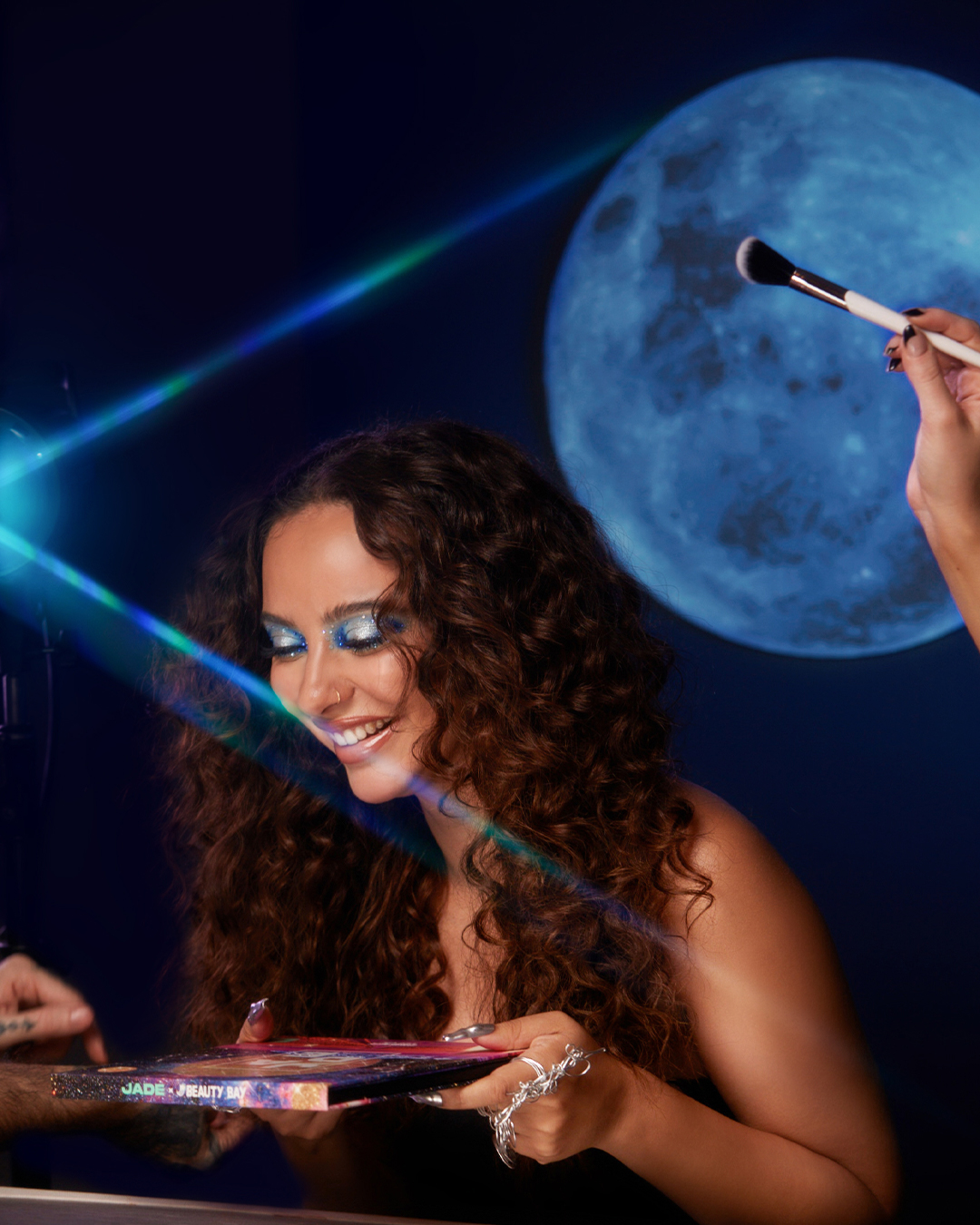 What's Jade got to say about it?
"I'm over the moon to have created this palette with BEAUTY BAY. I've always been a huge fan of BEAUTY BAY and their eyeshadow formula from when I've worked with make up artists over the years. I knew that together we could create my dream palette, something which my fans can use to create out of this world of lewks!" Says Jade. "All 42 shades have been lovingly created to represent my passion for crystals, spirituality, astrology and believing that the universe has a gorgey path for all of us. From coming up with the shades and giving them the perfect names, creating this cosmic palette has been such a magical experience"
"Choosing the shade names was the most fun thing ever. It was important to include a mix of meaningful things to me, my life, the girls, my career and things that I'm passionate about." Says Jade. "I tend to say 'hun' within every sentence so I had to include 'What's your sign hun?' (a copper gold shimmer) in the palette. I love finding out everyone's star signs as it says a lot about your personality, our compatibility and friendship. 'Northern star' (a royal blue matte) is a beautiful shade of blue, a vibrant cobalt. It reminds me of a look I created for the 'Woman Like Me' video where I created a graphic eye look. I think it's one of the favourite looks I've ever done"
"Other shade names I love are 'Nefertiti' (a brown matte) as I am of Egyptian heritage, it was important I included it. 'Orion' (a khaki matte) is the name of the original girl group I was part of with Leigh-Anne before we were in Little Mix. It's a fond memory for me and really important on my journey to being part of Little Mix. Leigh-Anne will love this one, her favourite colour is green so I had to name it Orion for her. I included 'Red planet' (a red matte) because it was a Little Mix song on our first album."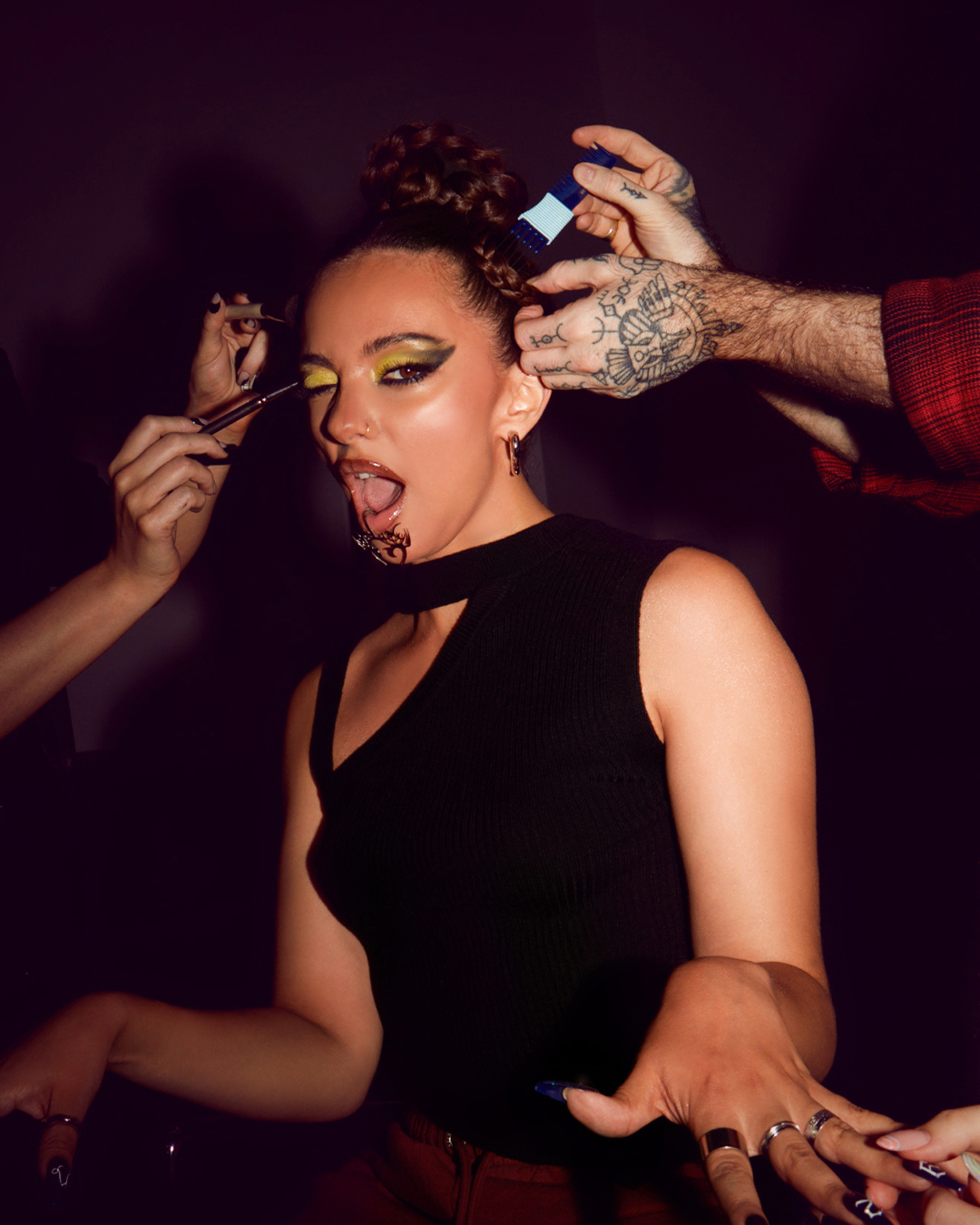 When can you get your hands on it?
We don't expect this to be around for long, so make sure you don't sleep on it. Launching 11th October 2021 – set your alarms.