The key to a great makeup day is having a great base and a great base always starts with a reliable primer. Choosing the right primer for you can be tricky and it's key to find a formula that works well with your skin.
We'll break it down for you because different skin types need different things. If you have dry skin, go for a hydrating primer but if you have oily or combination skin a mattifying primer will be your best bet. Breakout-prone skin needs a primer that won't clog your pores and is rich with breakout-battling ingredients like salicylic acid. If you have sensitive skin, reach for a soothing primer that's packed with calming antioxidants like vitamin E. Mature skin will appreciate a pro-youth formula, so a primer that's enriched with plumping hyaluronic acid will go a long way.
e.l.f Cosmetics has formulas that cater for all skin types, concerns, and needs. So whether you're after a primer that's kind to dry, oily, or breakout-prone skin or in need of a primer that helps you achieve a poreless and flawless canvas, there's an e.l.f Cosmetics primer for you.
It's always best to check reviews before you invest in a beauty product so you can discover what will work for you. Without further ado, here is a round-up of the best e.l.f Cosmetics primers according to your trusty beauty obsessives, AKA you.
1. e.l.f Cosmetics POWER GRIP PRIMER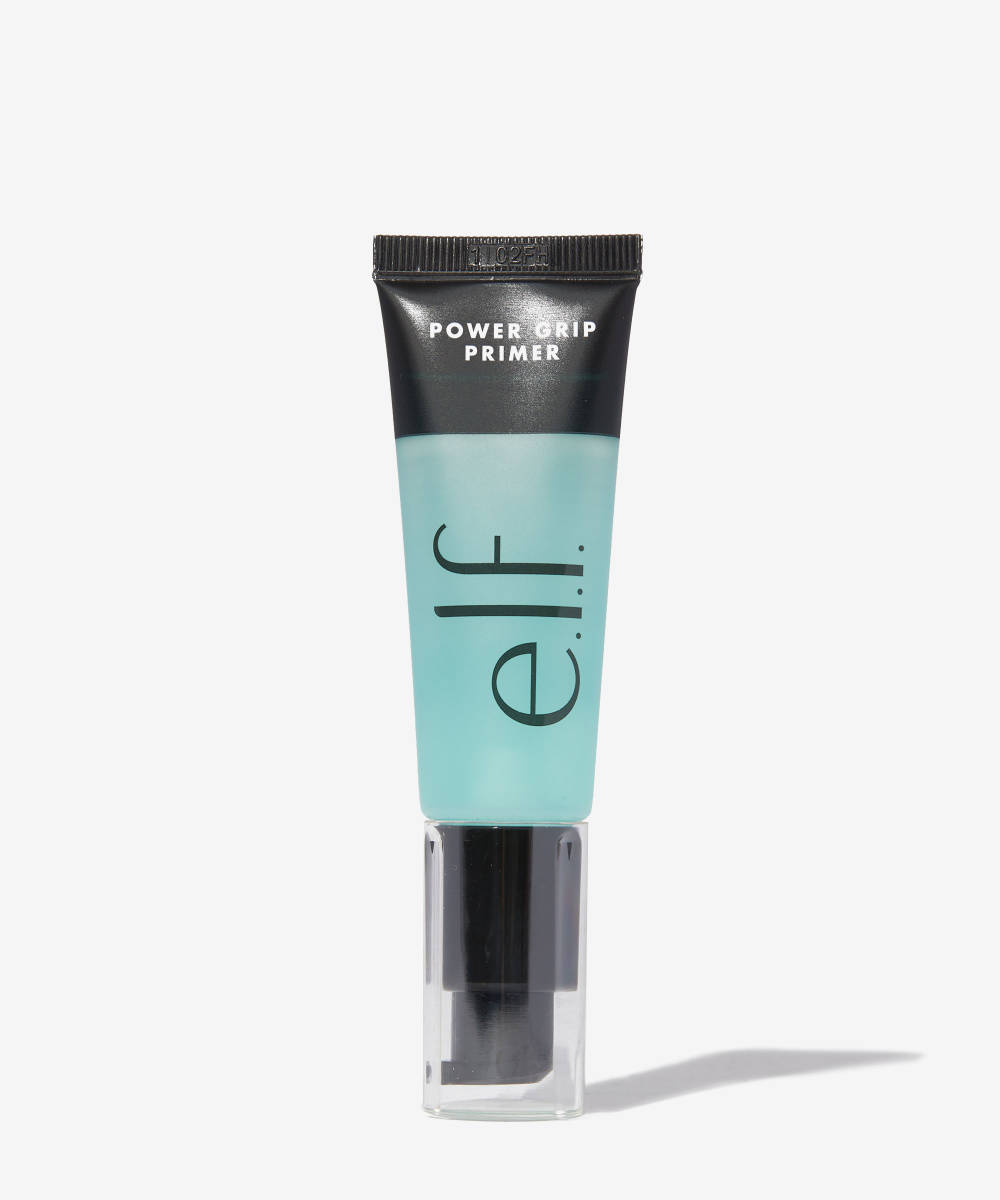 Infused with hydrating hyaluronic acid, this gel-based primer works well with most skin types, especially dry skin. It nourishes, preps, and smooths the complexion with a soft-focus finish.
'Definitely understand the hype!'
Yes! This product deserves all the hype it got on TikTok! The primer is gel like and has like a subtle cooling effect, and it sticks but not in a tacky way, the products apply beautifully on this primer without getting streaky or anything and stay on looong. 10/10!
Mashael T.
'so good'
my make up stays on all day with this primer. It's so good leaves my skin feeling hydrated and also stops my make up from looking cakey and makes a little bit dewy as well.
Erin H.
'In love'
I'm usually dont like to use primer , but this is PERFECT!!! It's make the skin to be like healthier, long lasting makeup and gives that glow for the skin wow!!!
I'm really in love
Mooza A.
'This primer has changed the'
This primer has changed the game. My foundation has never looked as nice and when I say it stays on all night, it really does! Went on a night out, stayed in a friends house that night and when I woke up my foundation was still perfect!!
Aoife B.
2. e.l.f Cosmetics PORELESS PUTTY PRIMER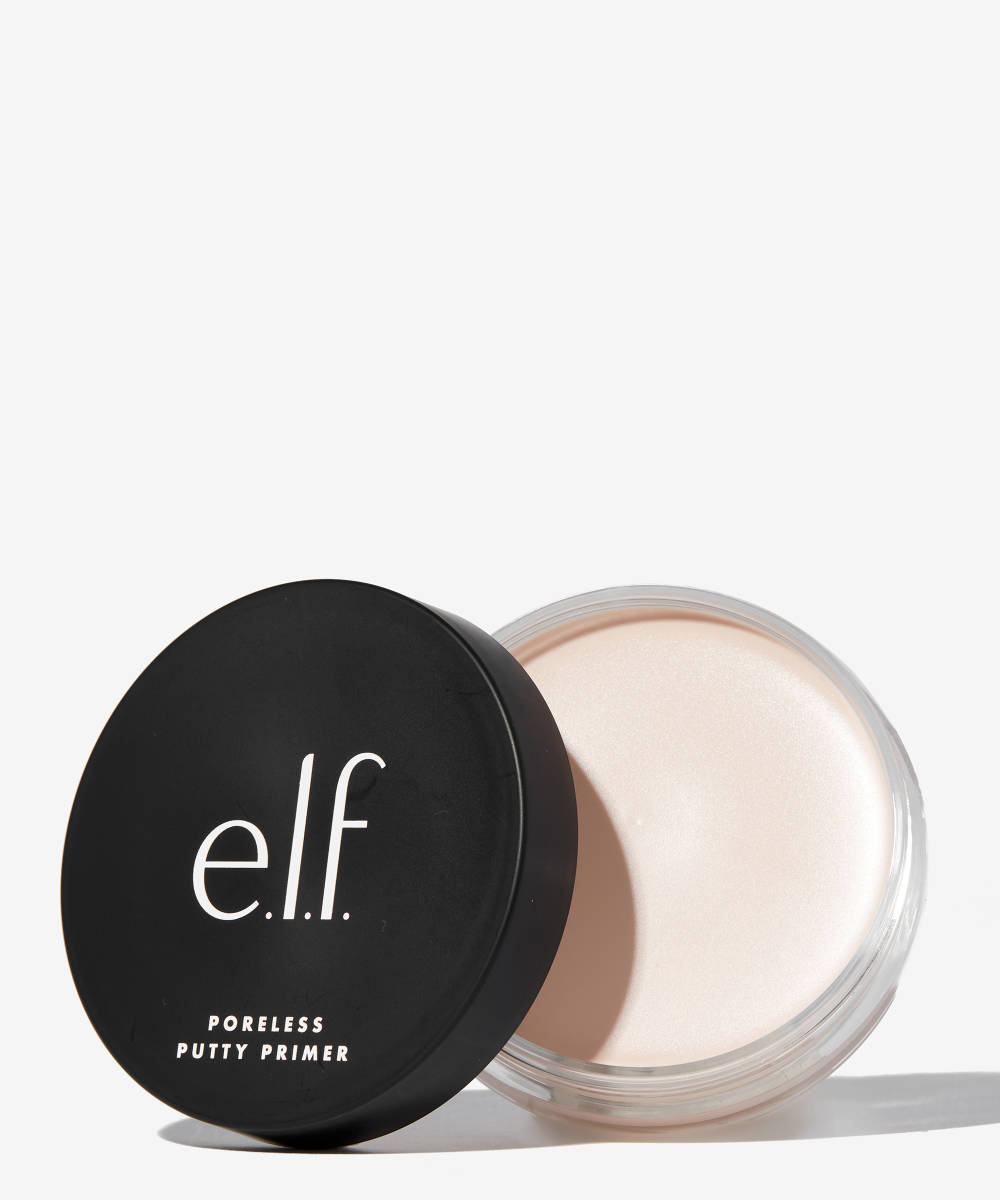 Enriched with moisture-retaining squalane, this velvety primer glides across the skin to help makeup cling to the complexion. It replenishes and smooths the skin for a flawless and poreless effect.
'I'm sooo happy to try'
I'm sooo happy to try this product! Gives me poreless skin and glass skin effect! I love it! Worth all the money! I will buy again next time.
Marygrace P.
'Great'
Leave my base looking poreless like promised and it just another product I have stolen from me when the girlies want to get glammed up aswell
Taysia H.
'The best'
Seriously the best primer for my combo skin, I can get really oily but also crusty and this helps both those things and allows make-up to glide on. Been using for a couple years now and haven't found anything better for my skin.
Erin P.
3. e.l.f Cosmetics HYDRATING FACE PRIMER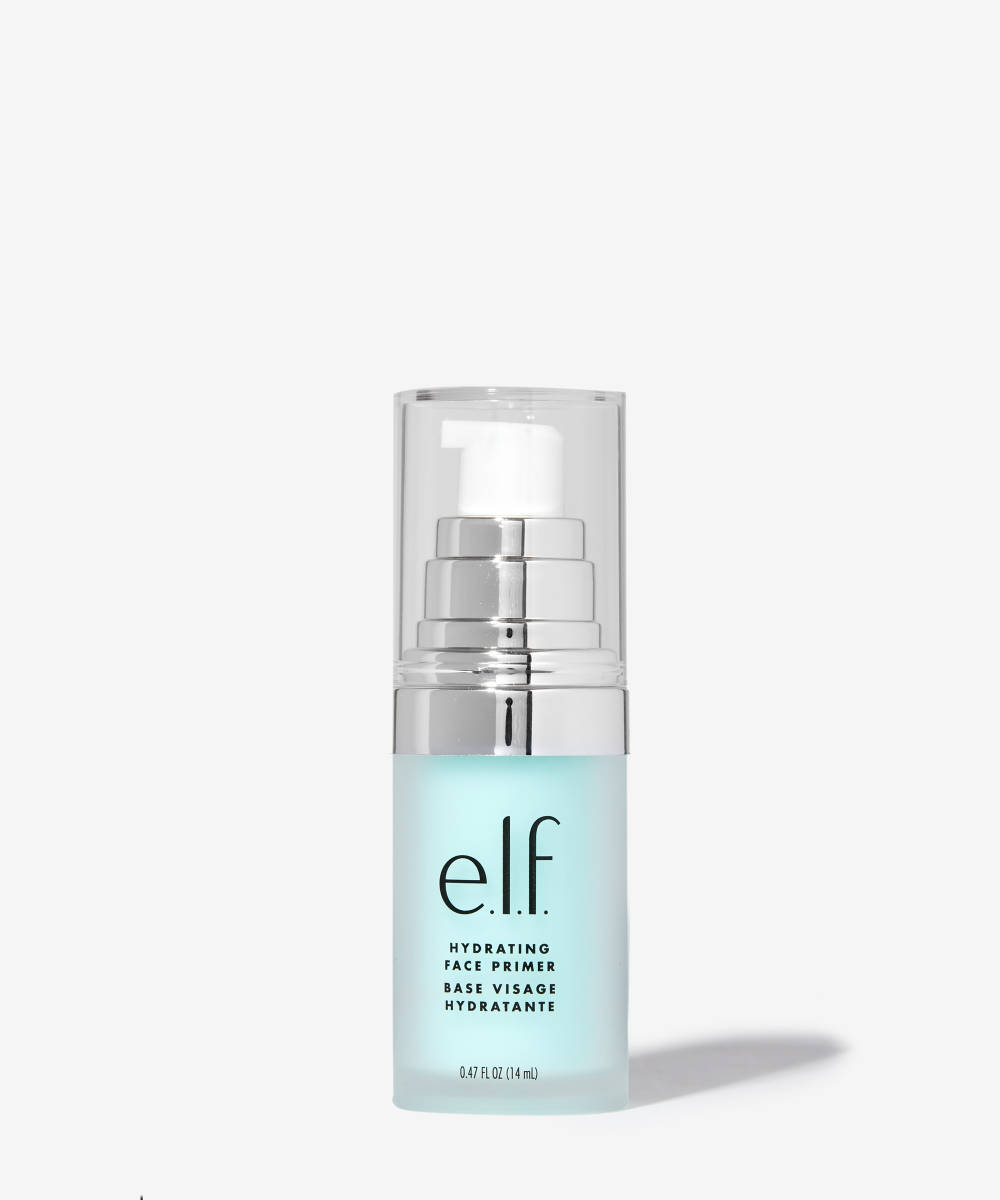 This hydrating primer gives your complexion the best of both worlds with its vitamin-rich formula. It works wonders for most skin types, particularly dehydrated skin, by nourishing the skin and creating the smoothest canvas for makeup application.
'Love love love!'
This is so hydrating! My foundation used to get so dry but this helps keep my skin hydrated all day and foundation looking flawless!
Jess L.
'EXCELLENT'
Great staying power. Skin keeps hydrated all day.
Cowsar Z.
'I have dry skin and'
I have dry skin and this is now an essential part of my makeup routine. I recommend it!
Carina B.
'Fab primer'
Goes on so smoothly. You only need a small amount, which is fab as the product will last you forever. My makeup sticks to it perfectly.
Jane H.
4. e.l.f Cosmetics LIQUID PORELESS PUTTY PRIMER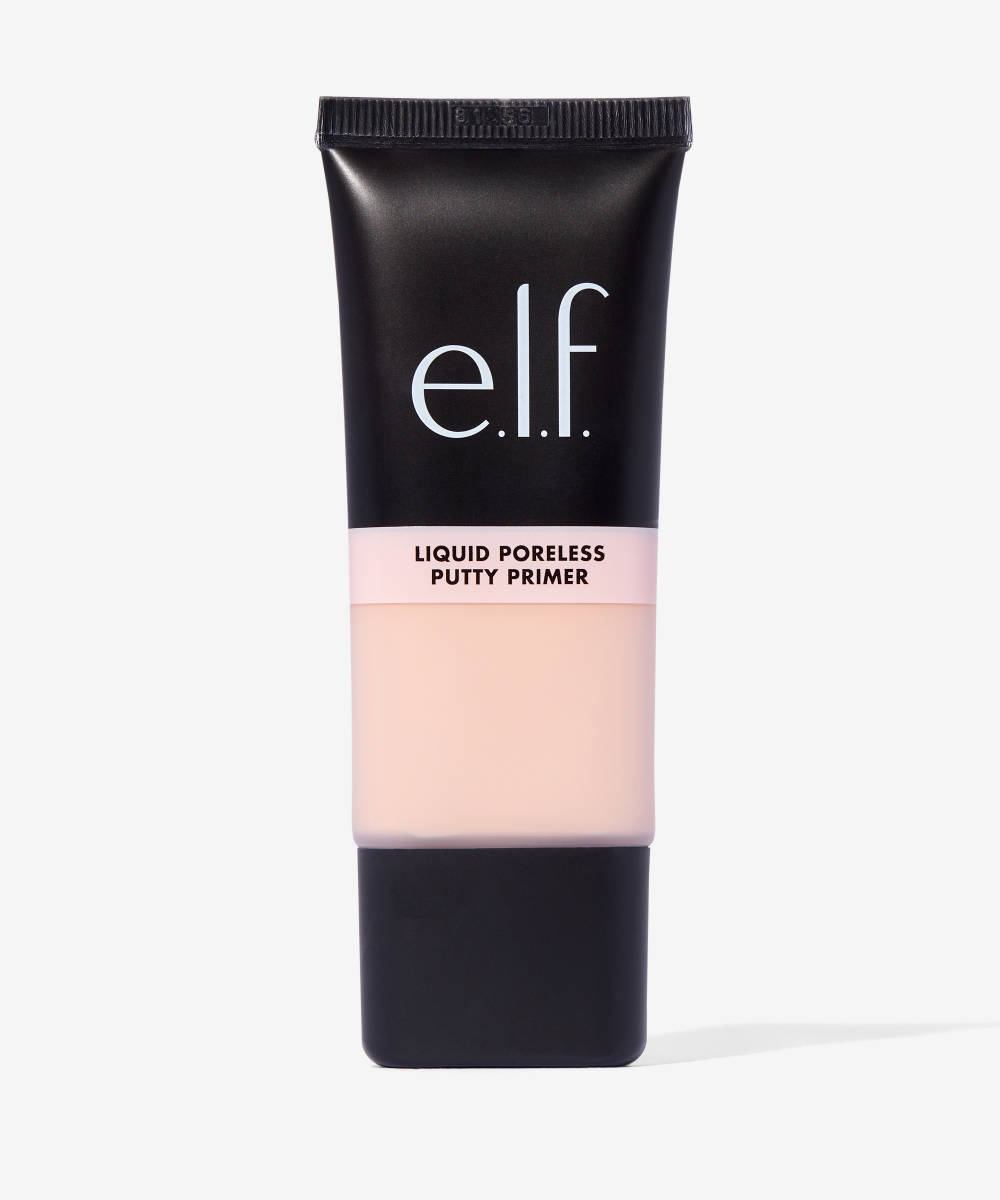 This squalane-infused, skin-softening primer will be your best friend if you struggle with skin texture and dry skin. Its velvety consistency smooths over the complexion to hydrate it and leave behind the perfect tacky base for your makeup to stick to.
'New fave!'
Great primer, especially if you have really visible pores. Does exactly what it says it will!
Chloe R.
'Feels soft on the skin'
Feels soft on the skin And blurs pores.
Definitely helps makeup last longer .
Sarah C.
'Very good'
I really like It, It minimize the appearence of pores and fine Lines and it's really thin on the skin
Anna T.
5. e.l.f Cosmetics PORELESS FACE PRIMER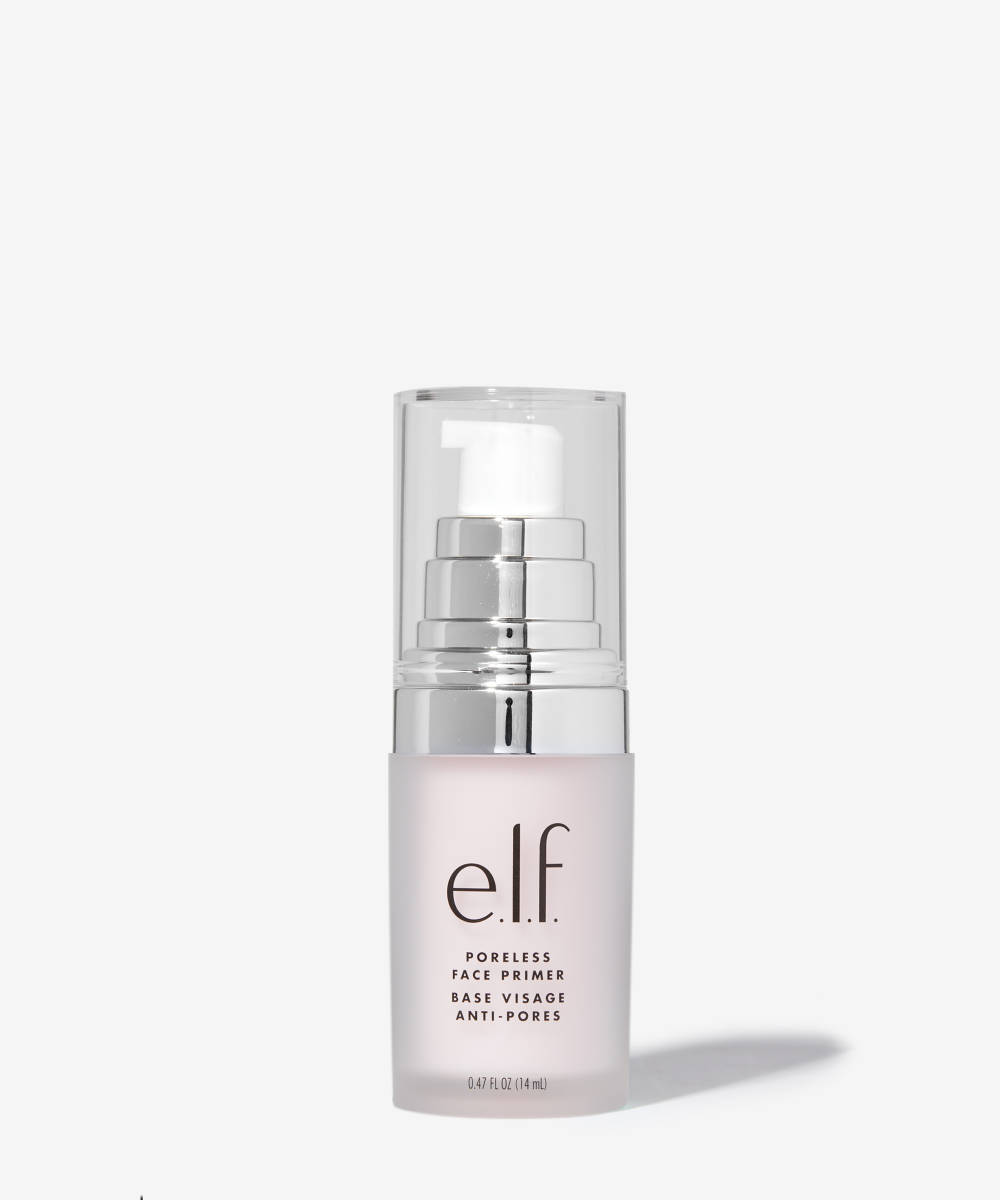 Designed for mature and oily skin, this velvety primer helps fill in pores, fine lines, and wrinkles. It uses a vitamin and tea tree-enriched formula to hydrate, smooth the complexion, and minimise the appearance of pores creating the ideal canvas for long-lasting makeup.
'Obsessed'
This is my favorite primer, makes your skin matte. Good for those with oily skin
Paula K.
'Great primer'
Makeup applied great and makeup lasted all day in 28 degree weather
James T.
'Love this!'
It blurs out your pours so well
Katie D.
6. e.l.f Cosmetics BLEMISH CONTROL FACE PRIMER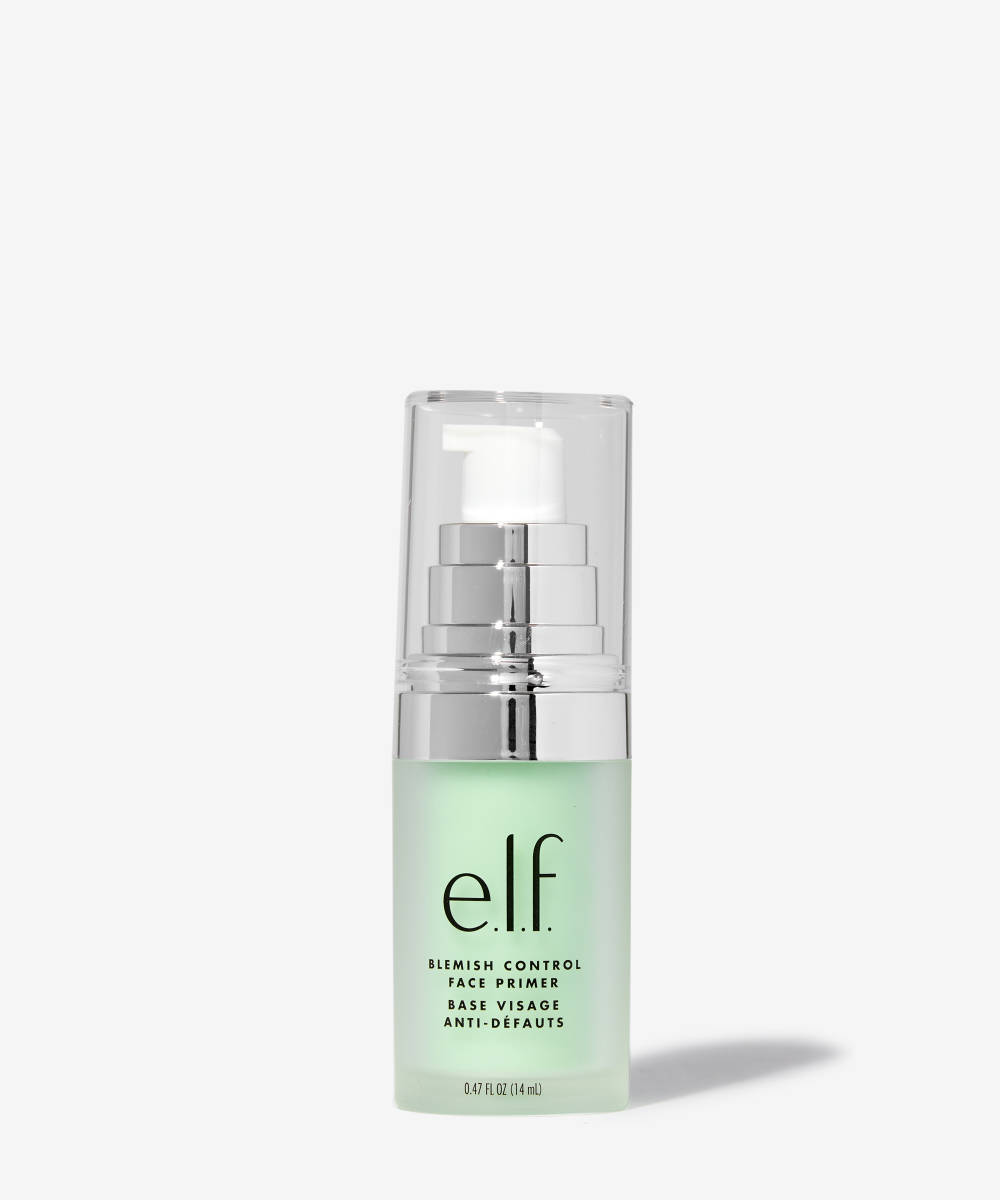 Calling all with breakout-prone skin! This soothing primer was made just for you. Enriched with a calming combination of tea tree oil, salicylic acid, and vitamin E, this primer's silky cream formula helps treat breakouts and soothe the skin with a sheer matte finish.
'Life changer!'
For someone who struggles with redness and blemishes, this primer is brilliant! It completely takes the redness and makes it neutral!
Hannah T.
'Blemish Control Elf Primer'
makes my clients skin feel absolutely buttery smooth with a glowy finish x
Quanay
'Very good'
I like this primer you can feel a tingle when it goes on so you know it's working the blemishes on your face. Foundation sets on it nicely.
Lauren
'Lovely and soft after you'
Lovely and soft after you apply, doesn't clog up your concealer or foundation!
Hailey C.
7. e.l.f Cosmetics LUMINOUS PUTTY PRIMER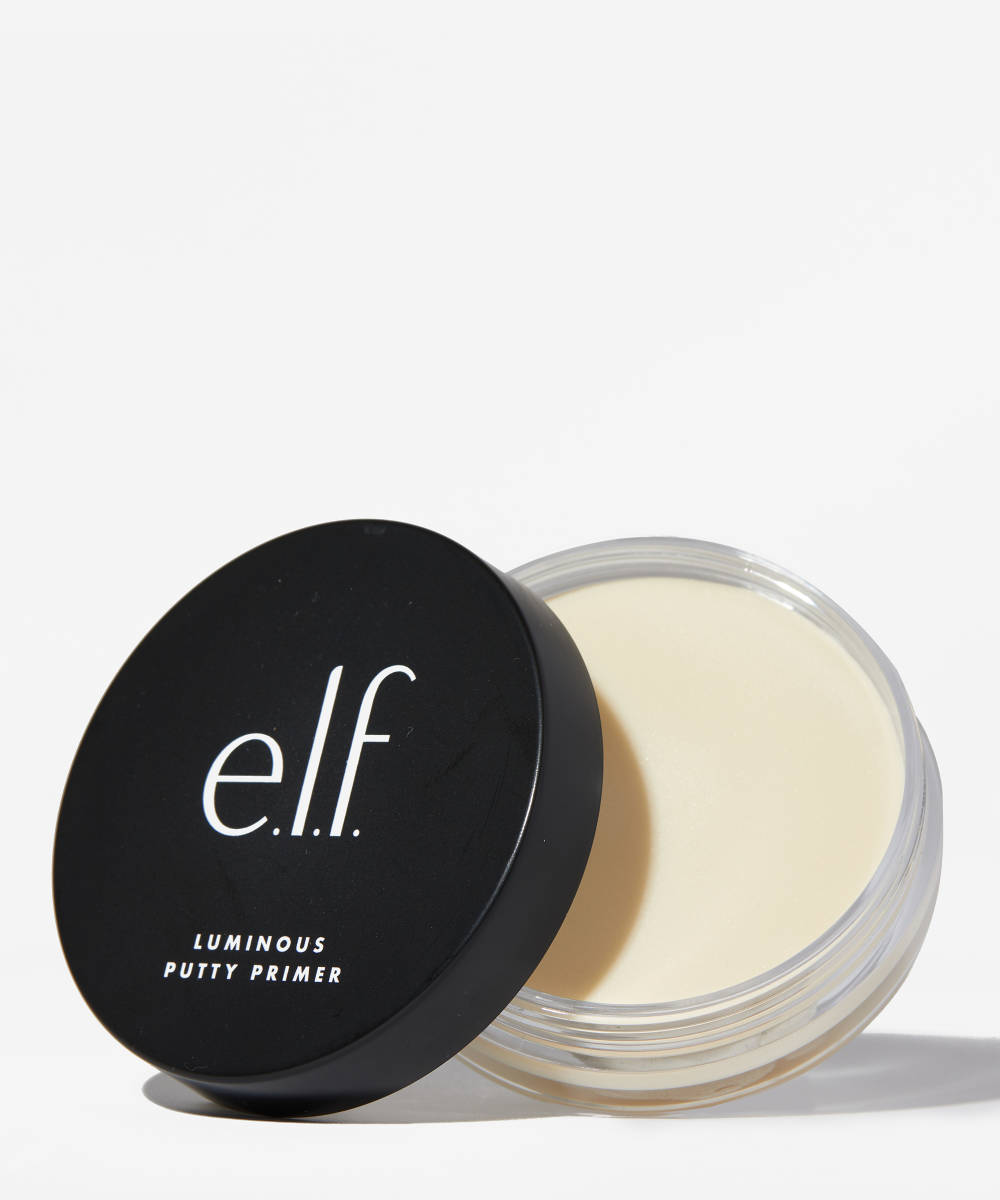 Perfect for those with dull skin, this illuminating primer's velvety texture blurs imperfections to create a soft and radiant base. Enriched with hydrating hyaluronic acid and vegan collagen, this primer deserves a spot in your makeup collection.
'Gorgeous glowy skin'
I had used the normal putty primer previously and absolutely loved it and then was visiting a friend and tried her luminous one and fell in love with how it made my makeup look – it is for sure a must have for your base before makeup! I'd recommend using a moisturising primer underneath if you suffer from any dryness to get the best finish 🙂
Daisy F.
'BUY!!'
Beautiful smooth and radiant, glides on the skin and lasts forever. Really brightens skin under makeup.
Cait
'Primer 🙌🏼'
This is my 3rd tub after receiving it as a gift. I really love it and wear it every day before make up. I have had lots of comments about my skin and love the texture it creates.
Emily P.
8. e.l.f Cosmetics C-BRIGHTENING PUTTY PRIMER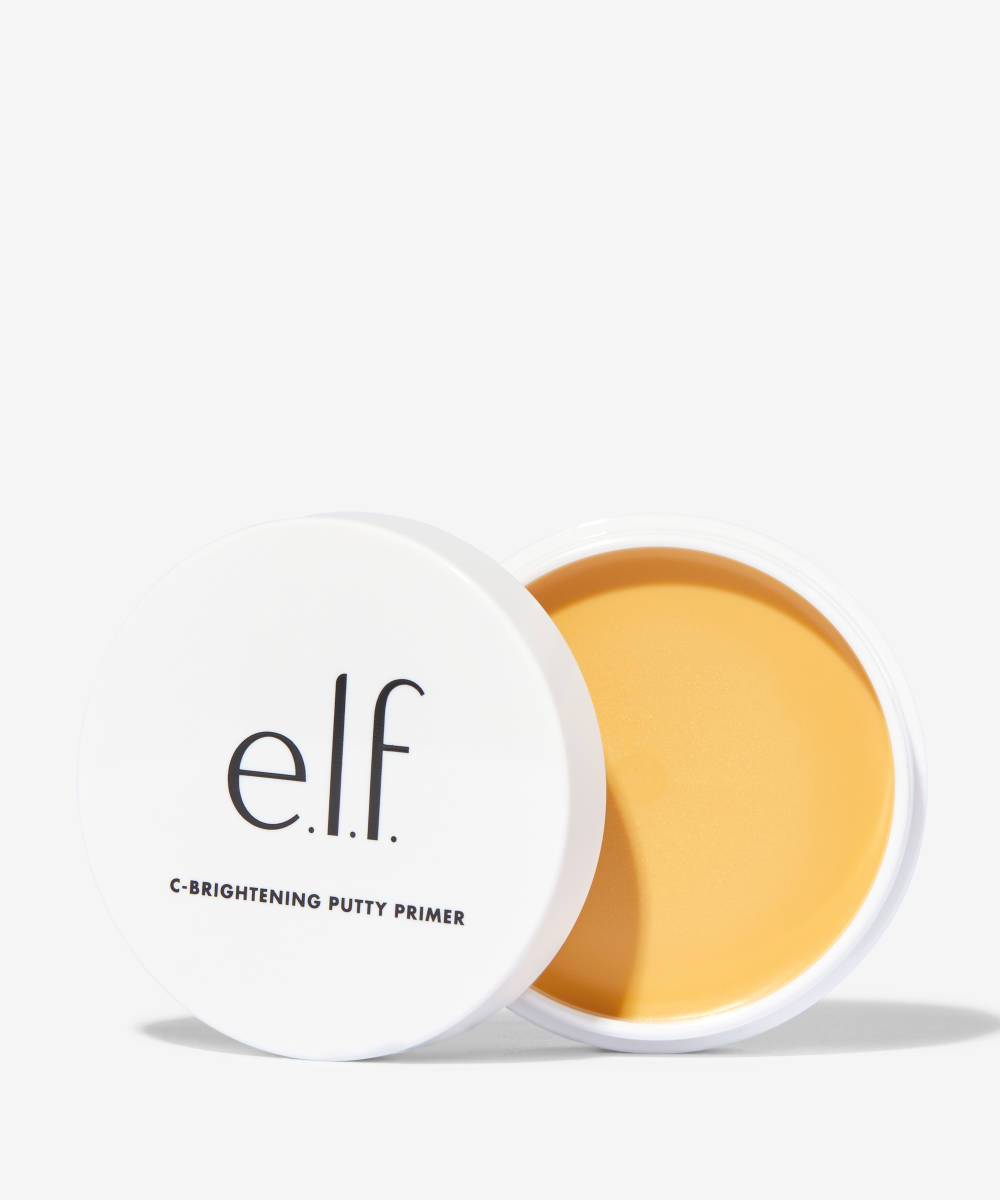 Anyone with an uneven skin tone will love this brightening primer. Infused with vitamin C, this velvety primer smooths the complexion and helps to brighten and balance uneven skin tones.
'Love the vitamin C in this'
The vitamin C really evens out my skin tone before applying makeup and reduces any redness. Not tacky on the skin but my makeup lasts well when using this primer
Bette B.
'Amaaaazing'
This is really good i recommend it for people with dry skin
Salma A.
9. e.l.f Cosmetics MATTE PUTTY PRIMER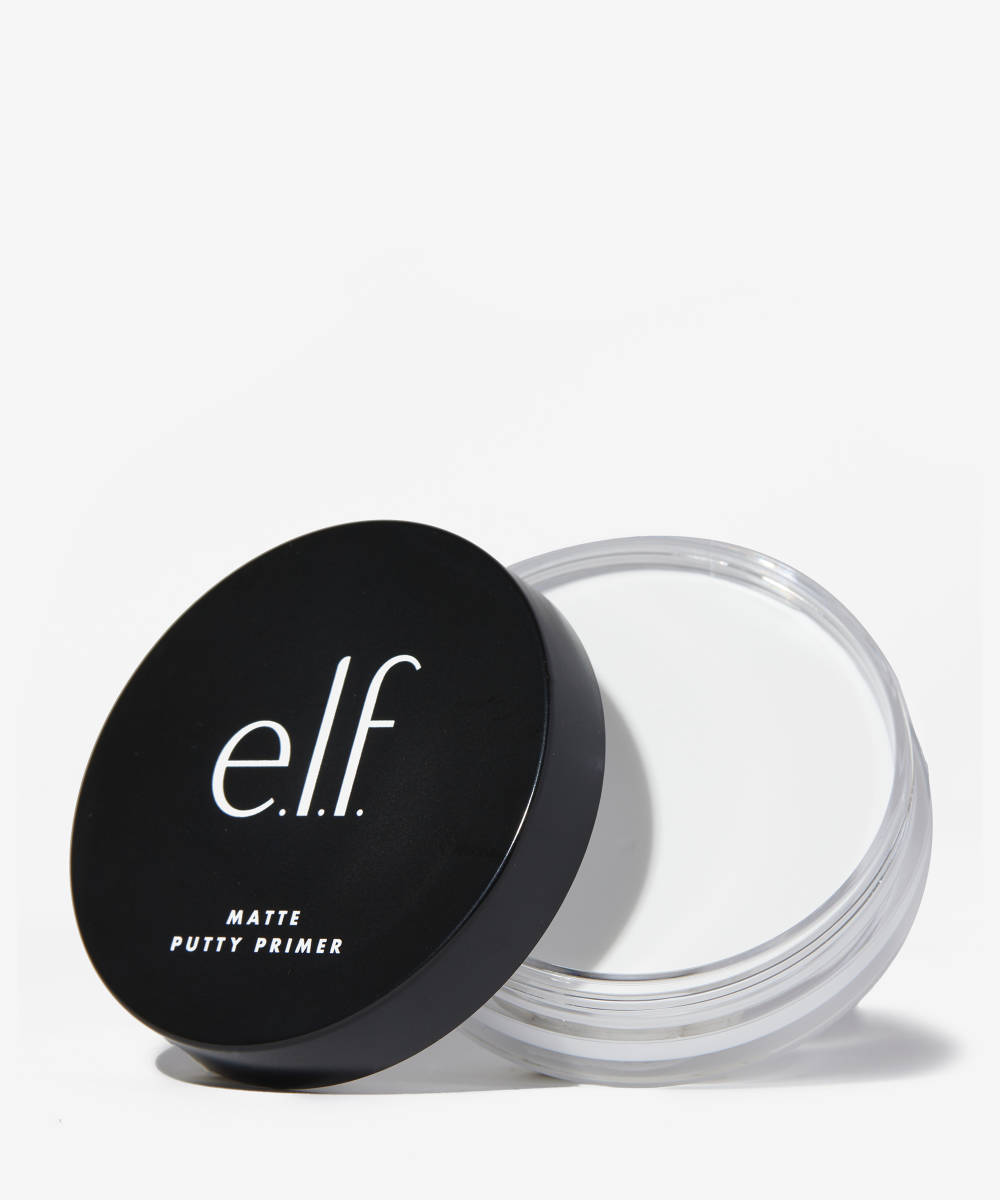 If your skin type is oily this is the primer for you. Its velvety and mattifying formula applies effortlessly and is infused with oil-absorbing ingredients like kaolin and white charcoal to deliver a shine-free finish.
'Amazing!'
great primer blurred the pores while keeping my makeup flawless and matte
Marthalyn O.
'I use this on my'
I use this on my oily t-zone and it does what it says on the tin!
Megan S.
'Lovely product'
Sits so well underneath my make up and helps set it for the rest of the day. My make up does not crease into any lines when I wear this product and it really helps decrease my oil/shine.
Emelie
10. e.l.f Cosmetics BLEMISH FIGHTING PUTTY PRIMER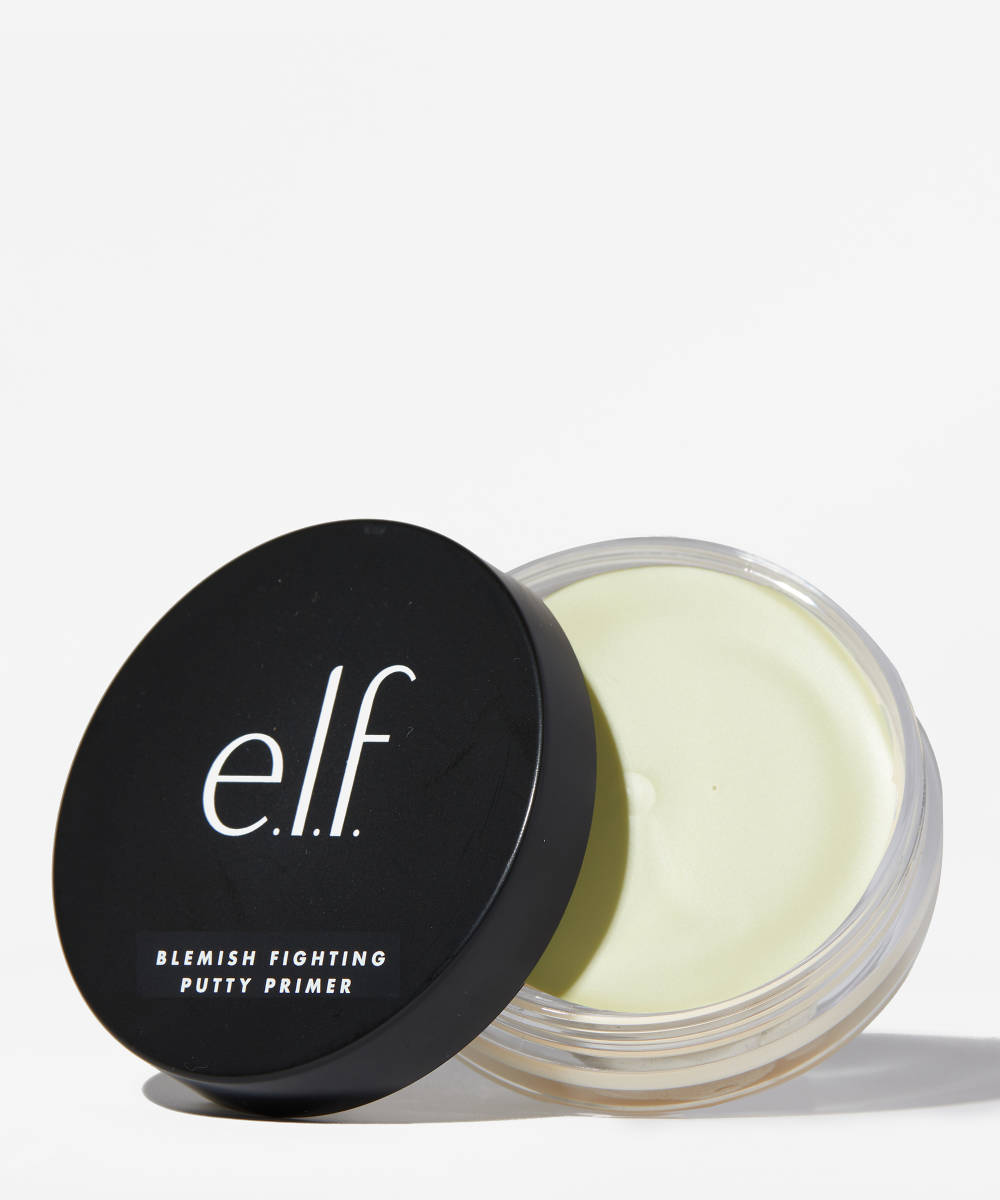 Ideal for breakout-prone skin, this primer smooths the complexion and helps to prevent future breakouts. It effortlessly glides over the skin to create a flawless canvas and its satiny formula is packed with breakout-busting ingredients like salicylic acid, zinc, and kaolin.
'1st time trying'
Recently purchased this product for the first time and im loving it.
Helped my skin a lot while ive still been able to wear makeup! A little goes a long way and its light weight
Charlotte P.
'Sleek on the face and'
Sleek on the face and effective
Courtney W.
'Very good product'
Amazing product
Yoly