Supplements are the answer to all of our beauty problems, particularly when it comes to hair. If you've been suffering from hair loss, damaged hair, or just want your hair to be stronger and longer, then the answer comes from within.
Although strengthening masks, growth shampoos, and hair oils have their place, the real magic comes from your diet. If you really want to see transformative hair results, then the chances are you need to focus on your nutrition and add extra vitamins to your diet through supplements. To help you get there, we've got all the best vitamins for healthy hair right here.
But first, let's dig deeper into what causes hair thinning and which ingredients you should look out for.
Hair loss can be the result of numerous causes and isn't necessarily something to worry about. We all shed countless strands of hair a day without even noticing.
But detectable hair loss or thinning can be down to a number of reasons. If you're in a committed relationship with bleaching your hair or using heat tools, then your thinning might be the result of damaged hair. Some hair loss is genetic or triggered by childbirth, while for others, it may be down to stress.
Essentially, these triggers can mean your hair switches from being in a growth phase to a resting phase, causing more shedding, thinning, and damage.
The good news is, it's possible to promote healthy, long hair growth and mitigate any signs of hair loss. The secret is in your diet and supplements are the answer.
What Ingredients Can Help With Hair Loss?
So, what ingredients should you be looking to add to your diet to encourage hair growth? While having a healthy, balanced diet full of nutrition will improve your overall wellbeing, there are some specific ingredients you can add to your diet to give your hair a boost.
– Biotin: Produces fatty acids that keep your scalp healthy and free from dandruff, promoting a gateway to healthy hair.
– Iron: One of the most common deficiencies in women that can lead to hair loss, so keep your levels stocked up!
– B vitamins: Help stimulate new cell production and hair follicles, but levels can often be depleted in your body and may need supplement support.
– Folic acid: Balances cortisol levels (your stress hormone) and stops heightened stress from causing hair shedding.
– Zinc: Keeps your scalp functioning as it should, but we often face zinc deficiencies, meaning we need a supplement to top up.
For the lowdown on all the best hair ingredients, check out our full list here.
Sounds like a lot of different ingredients to consider. Don't worry, our favourite hair supplements combine multiple nutrients in just one capsule…
Moon Juice SuperHair Multivitamins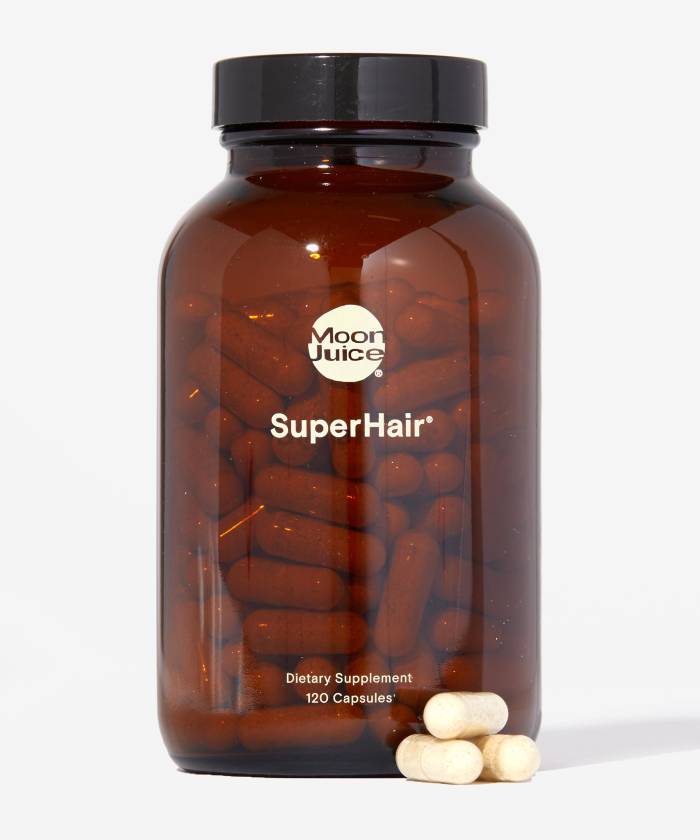 The Moon Juice SuperHair Multivitamins are your ticket to long, thick, and healthy hair. Formulated with 10 bioavailable vitamins, this vegan, clinical strength formula replenishes deficiencies that can lead to hair loss.
Inside each capsule, there's ashwagandha to help balance cortisol levels, saw palmetto to support hair follicles and boost thickness, and micronutrients to leave your hair feeling soft, smooth, and strong. And the list doesn't end there. It also contains hair faves like vitamins C, D, E, biotin, and ginseng. Healthy hair is just a few weeks away.
Philip Kingsley Density Healthy Hair Complex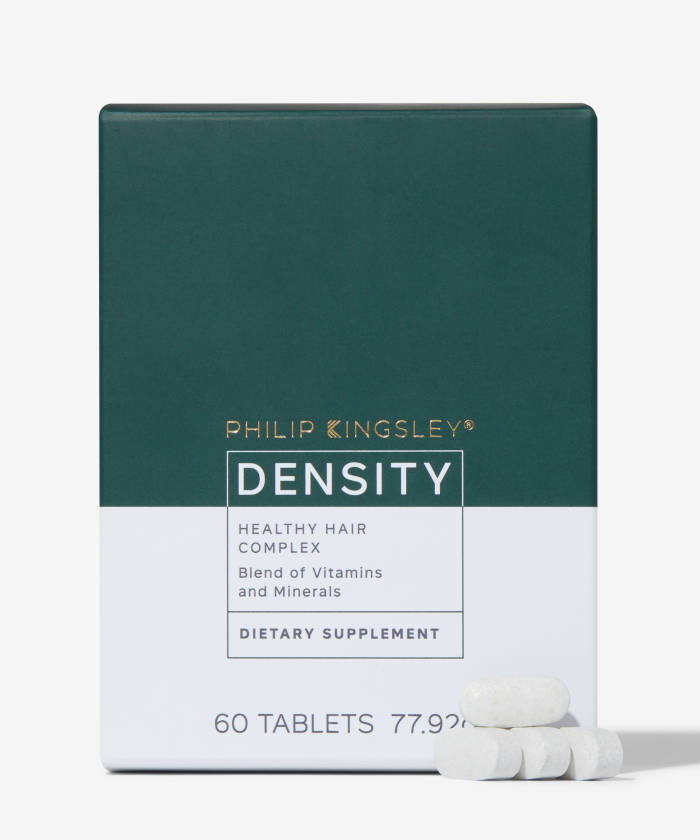 Philip Kingsley has created some of our favourite hair products of all time (we're talking about this hair mask), so it makes sense that the Density Healthy Hair Complex is just as worthy of a shout-out.
This healthy hair complex features a blend of vitamins and minerals to add to your diet. After all, great hair comes from within. Each vegan tablet is packed with essential micronutrients including vitamin C to boost collagen formation, biotin and selenium to maintain hair health, and copper to keep your colour looking its best. After adding these to your routine, every day will be a good hair day.
Philip Kingsley Density Amino Acid Protein Booster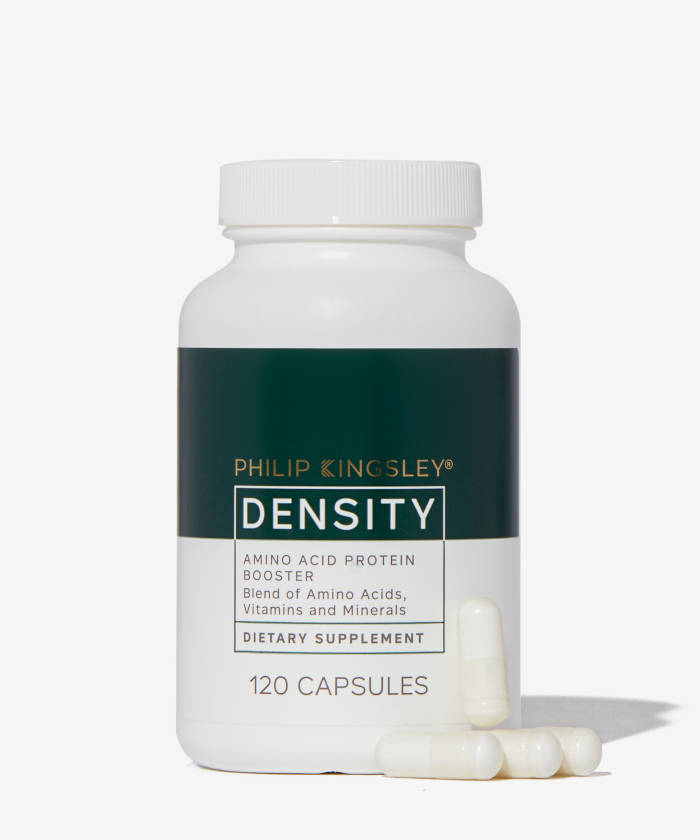 And if that wasn't enough, the Philip Kingsley Density Amino Acid Protein Booster needs to make its way into your haul too. Amino acids are essential for hair health as they're a form of keratin, the protein that hair is made of.
These supplements are enriched with vegan rice, pea, and pumpkin proteins to help you reach your daily quota of amino acids, improving your overall hair condition. Just take two tablets, twice a day and you'll soon be reaping the hair rewards.
Hairburst Hearts Chewable Hair Vitamins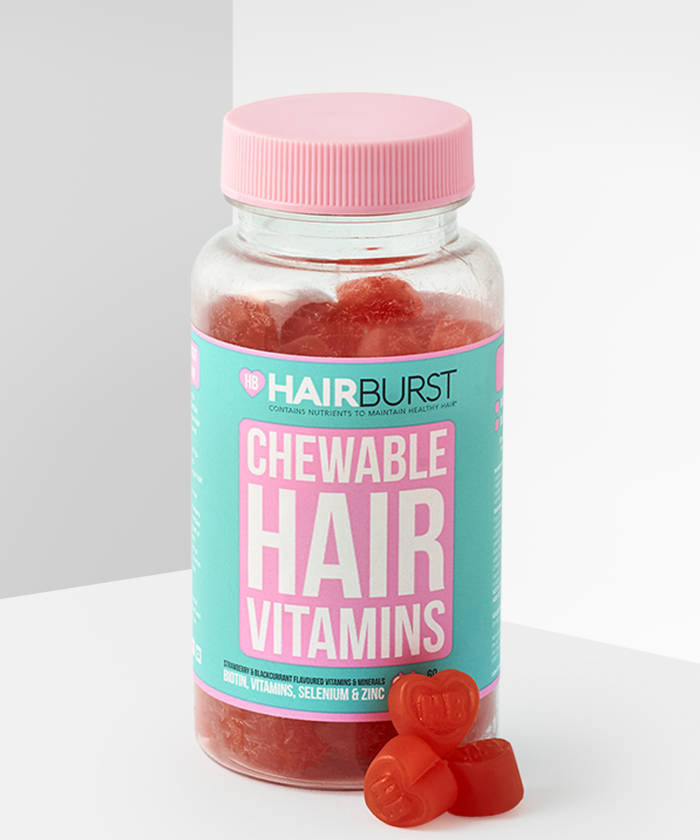 The next stop on your hair journey is the Hairburst Hearts Chewable Hair Vitamins. These tasty strawberry and blackcurrant-flavoured hair gummies contain all the nutrition you need for your best hair yet.
By taking just two a day, you'll get your daily dose of biotin for hair thickness, zinc for reduced hair loss, and selenium for scalp health. Each time you take these vitamins, you'll be keeping your diet in check and keeping your hair cycle in the growth phase. Sounds ideal, right?
Hairtamin Advanced Formula Hair Vitamin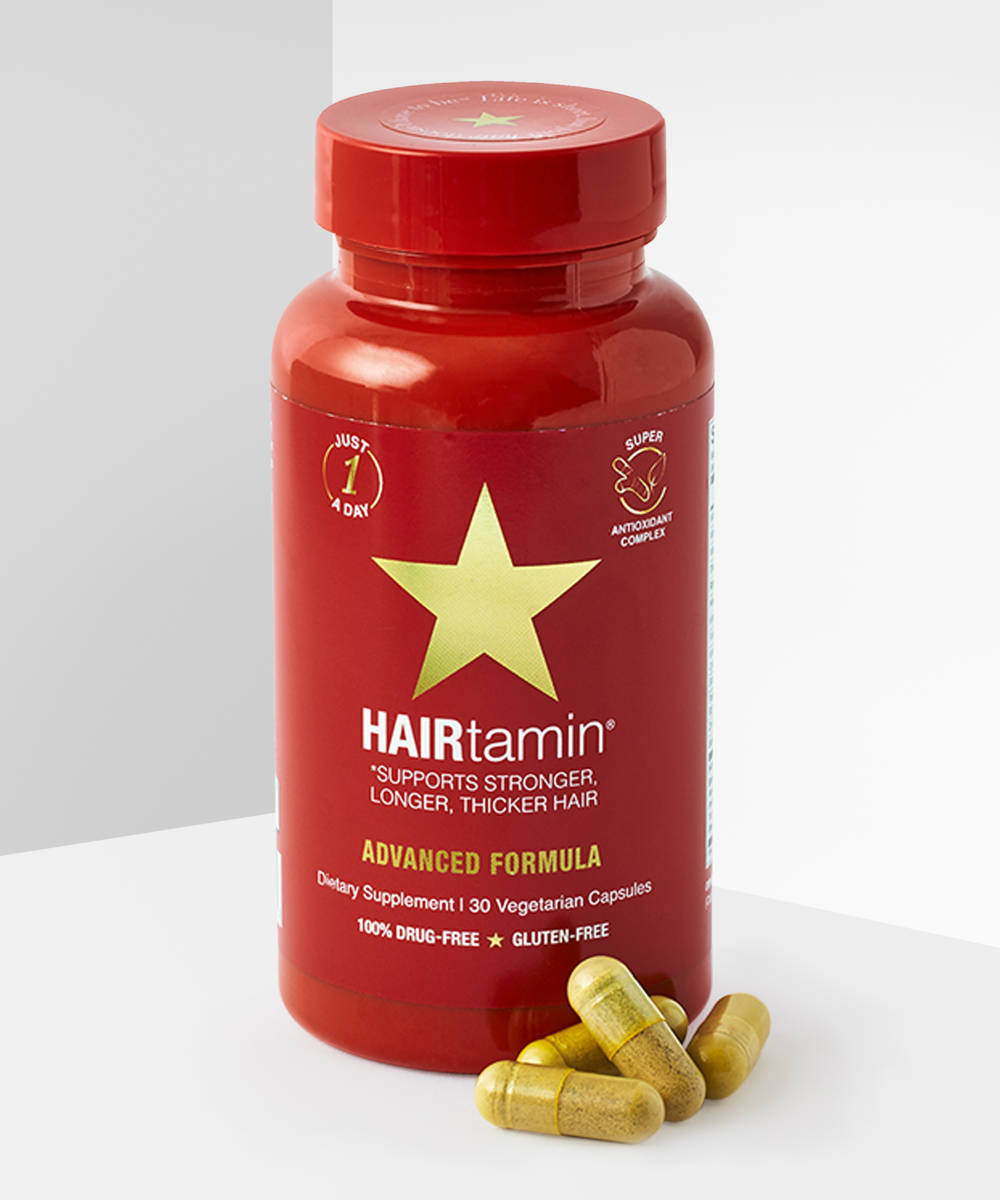 If you've been doing your research, then you're more than likely to have come across the Hairtamin Advanced Formula Hair Vitamins. They're famous for a reason and the five-star reviews say it all.
Formulated with a blend of vitamins, minerals, herbs, and an antioxidant complex, these little capsules are the secret to great hair. Turmeric helps to promote hair follicle rejuvenation, whilst zinc supports stronger hair and less shedding. You'll also find biotin, vitamin C, vitamin D3, and black pepper inside. Plus, you only need to take one a day so boosting your diet couldn't be any easier!
UKLash OMG! Hair Vitamins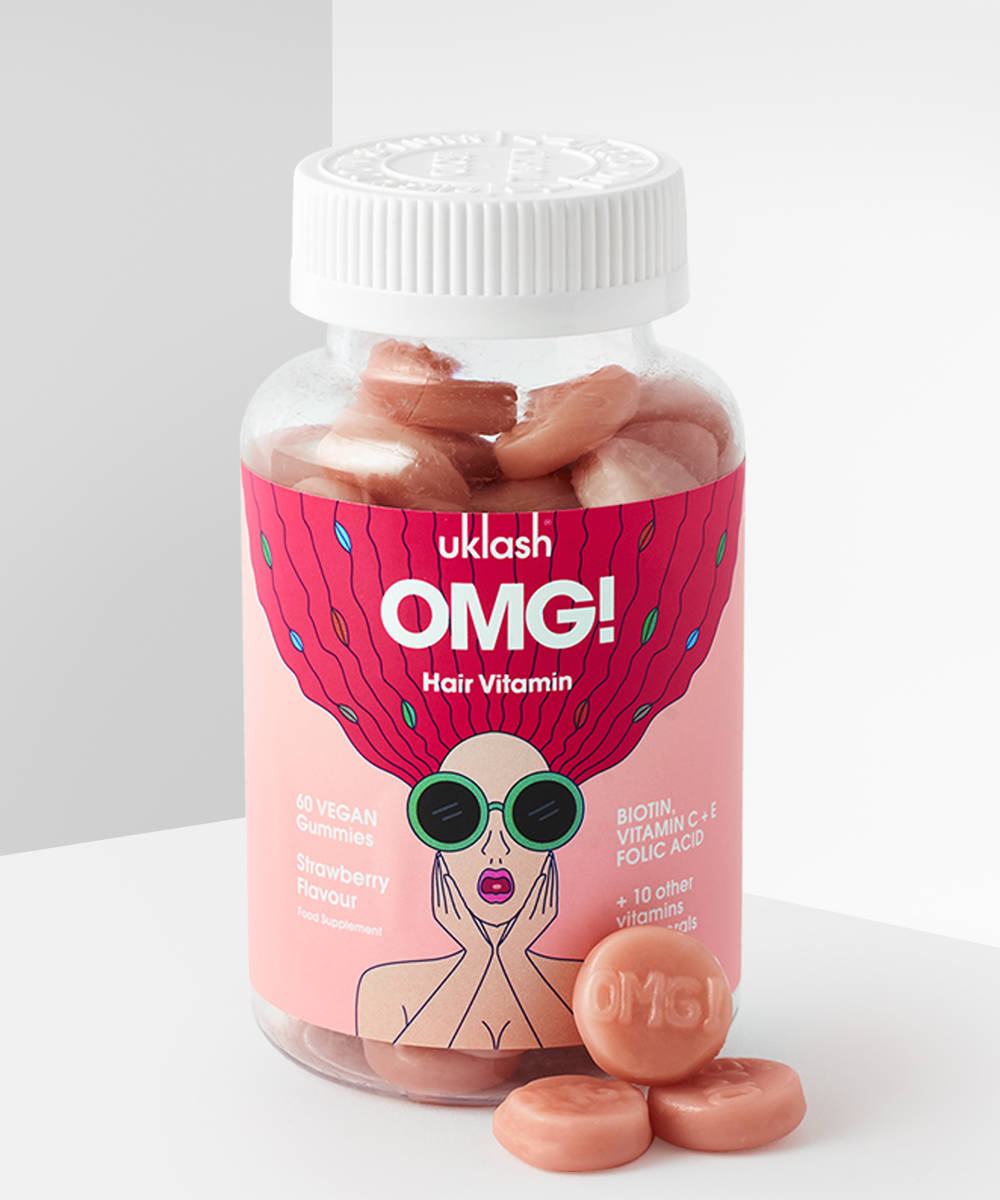 The UKLASH OMG! Hair Vitamins are constantly flying off the shelves, so that means they're something worth trying. Developed to encourage fuller, thicker, and healthier hair, having your longest hair ever just got easier.
These strawberry-flavoured, vegan gummies are the secret to hair health. Formulated to help maintain and support healthy hair growth, without any snapping or shedding, these gummies are filled with hair-loving vitamins such as biotin, vitamins C and E, and folic acid.
BeYou Plant-Picked Hair, Skin & Nails Gummies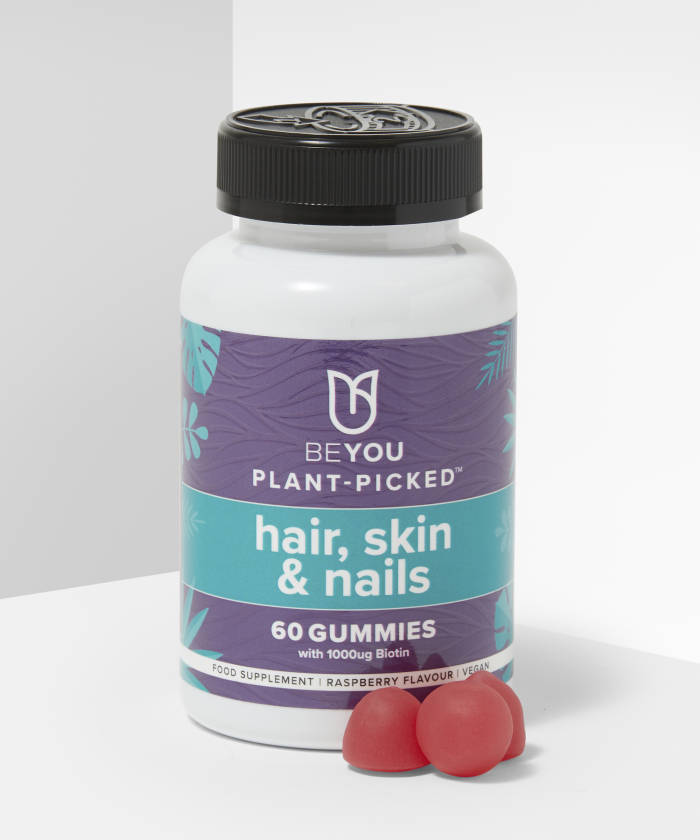 Looking for a supplement that does it all? The BeYou Plant-Picked Hair, Skin & Nails Gummies does exactly what it says on the bottle. Full of nutritious ingredients, each vegan gummy will leave your hair (and skin and nails) looking and feeling its best.
You'll find ingredients such as biotin and folic acid for hair strength and repair, B12 to reduce high cortisol levels that can lead to hair thinning, and zinc to boost cell production and hair follicles. Healthy hair = happy hair = happy you.
Solgar Skin, Nails & Hair Tablets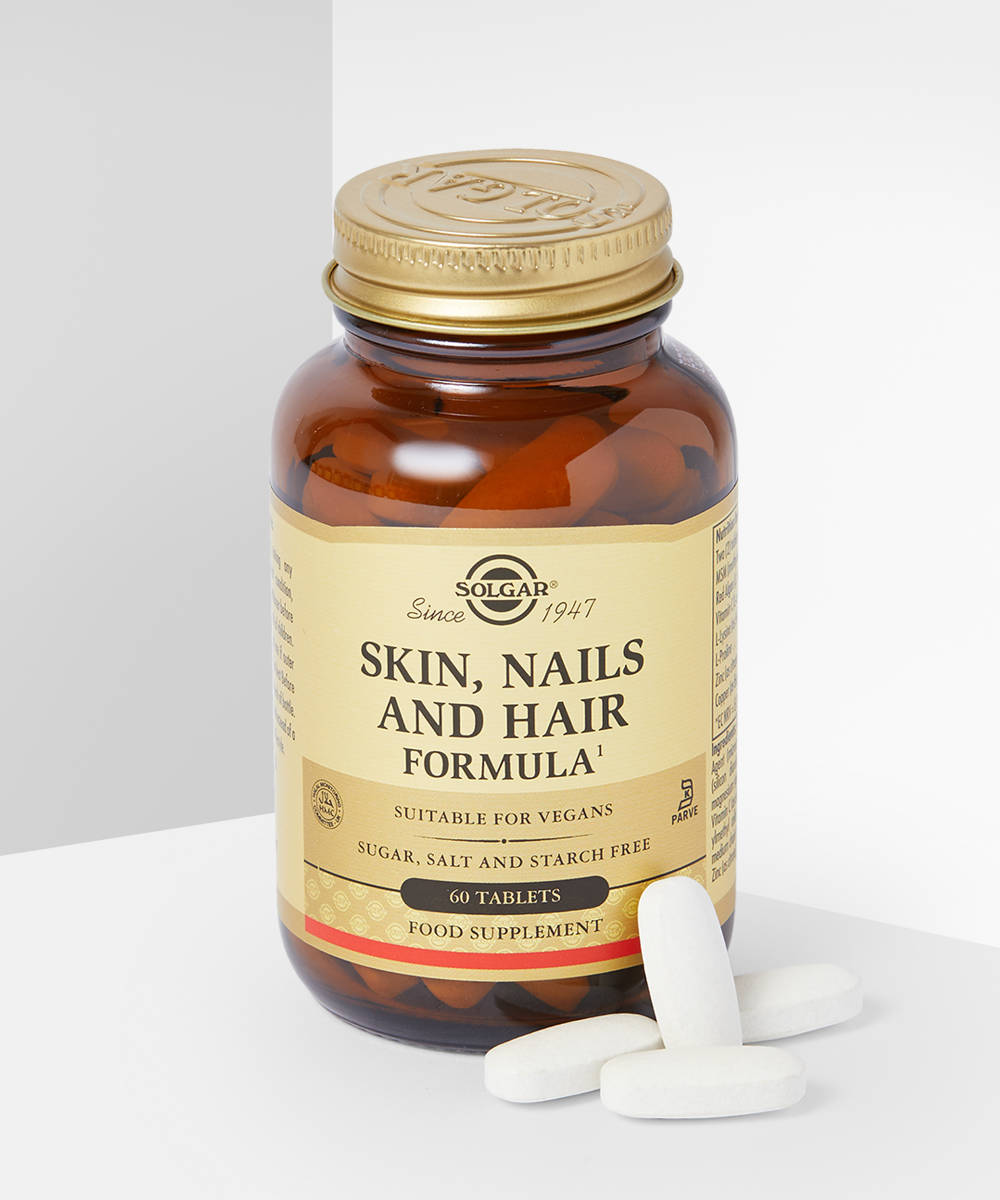 If you're looking for an all-rounder from a brand that you can rely on, then the Solgar Skin, Nails, and Hair Tablets are the ones for you. Solgar is a go-to supplements brand that we've trusted since day one for a healthy, well-balanced and nutrient-rich diet, whether you're looking for hair health or just general wellbeing.
Inside each tablet is a blend of zinc, copper, silica, amino acids, and vitamin C, which all work to promote stronger, thicker hair. Formulated without any added sugar, salt, or starch, these tablets are also vegan, kosher, halal, and gluten-free. Phew, that's a lot of good stuff.
Solgar Biotin 1000 MCG Vegetable Capsules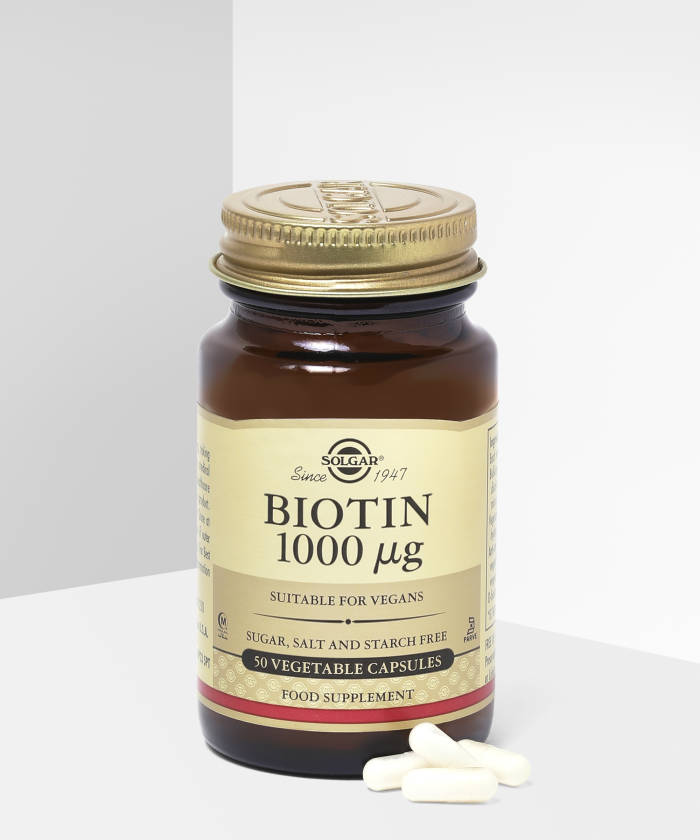 Last but by no means least are the Solgar Biotin 1000 MCG Vegetable Capsules. If you're feeling overwhelmed by all the different ingredients and don't know where to start, these are a good option. Or, if you already take lots of other supplements and want to keep things simple, they're also the right match for you.
This biotin supplement triggers the production of fatty acids that help to keep the scalp and hair follicles healthy, producing the best environment for your hair to thrive. What's even better is that biotin also contributes towards healthy bones and high energy levels, meaning it's not just your hair that will be getting a boost.