Blush trends are bombing right now, but let's take a second to talk blusher brushes because without them, we wouldn't be able to bring our blush to life. With so many blush types available, from blush palettes to cream blushes, understanding what brushes provide good quality application is important to ensure you're getting the most out of your blusher.
Deciding what brush is right for you depends on the kind of formula you're working with. For cream and liquid blushes, it's easier to blend them in with synthetic brushes because natural fibre bristles are more prone to absorb moisture whereas powder blushes work better with a natural fibre cheek brush.
Where you're applying your blush can also alter what you're looking for. If you usually apply your blush to the apples of your cheeks, then a denser, more square-shaped cheek blusher brush is the one for you, however, for a higher, more sculpted placement, an angled blusher brush would work better. And don't forget for all over usage, a general face brush is your best bet!
As you can tell there's lots to consider and pinpointing what brush to buy isn't easy. So, we've saved you the stress and gone through our offerings and created a list of the best makeup brushes for applying blushers to help you.
1. By BEAUTY BAY Blusher Brush BB104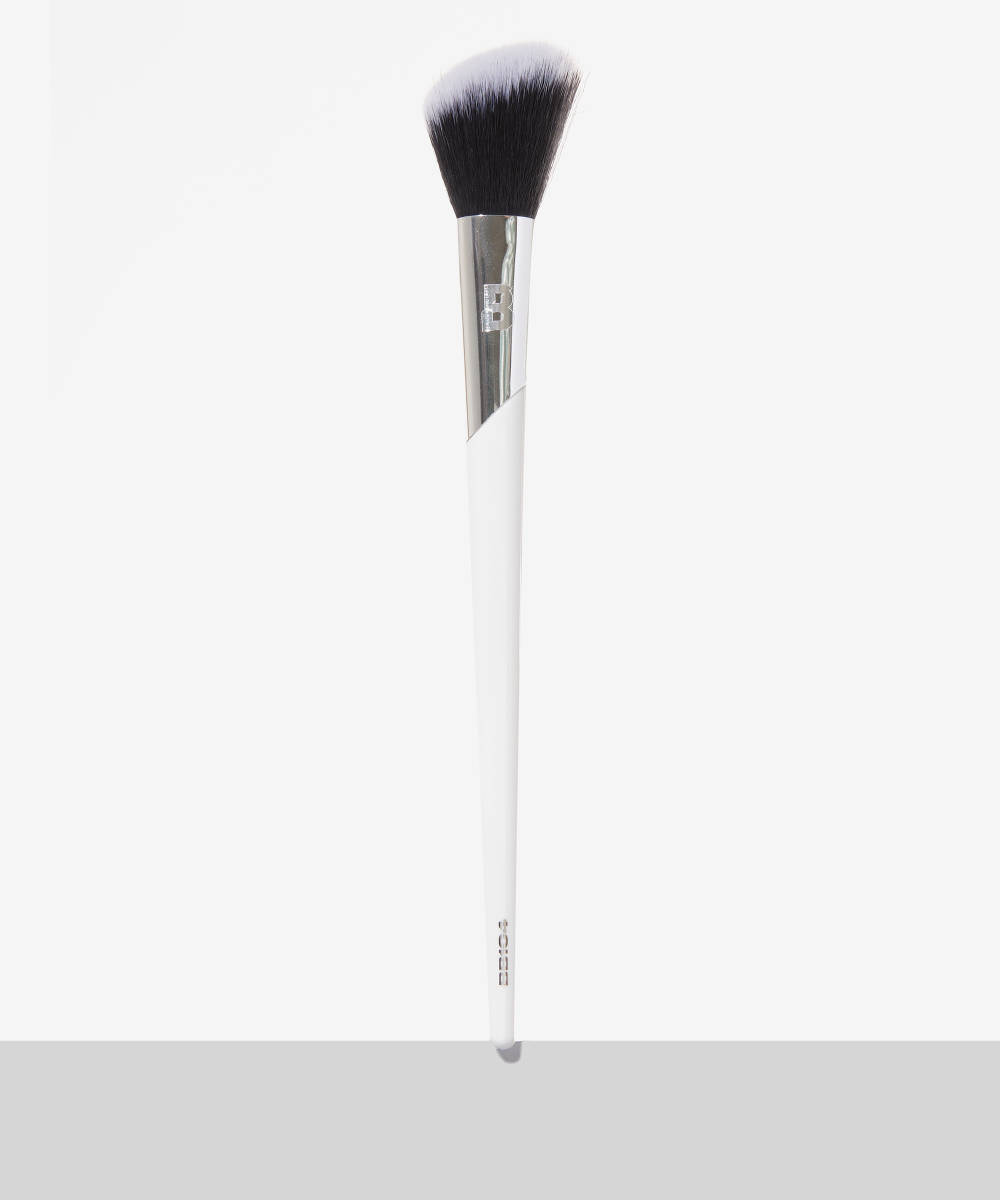 Say hello to this super-soft, synthetic fibre blusher brush that adds colour to the cheeks in just one sweep. Part of the By BEAUTY BAY classic brush collection, this is a must-have makeup tool, with a tapered brush head that mimics the feel of natural hair. The result? Even distribution of your favourite powder blush onto skin without any fallout.
2. LH Cosmetics Finishing Brush 310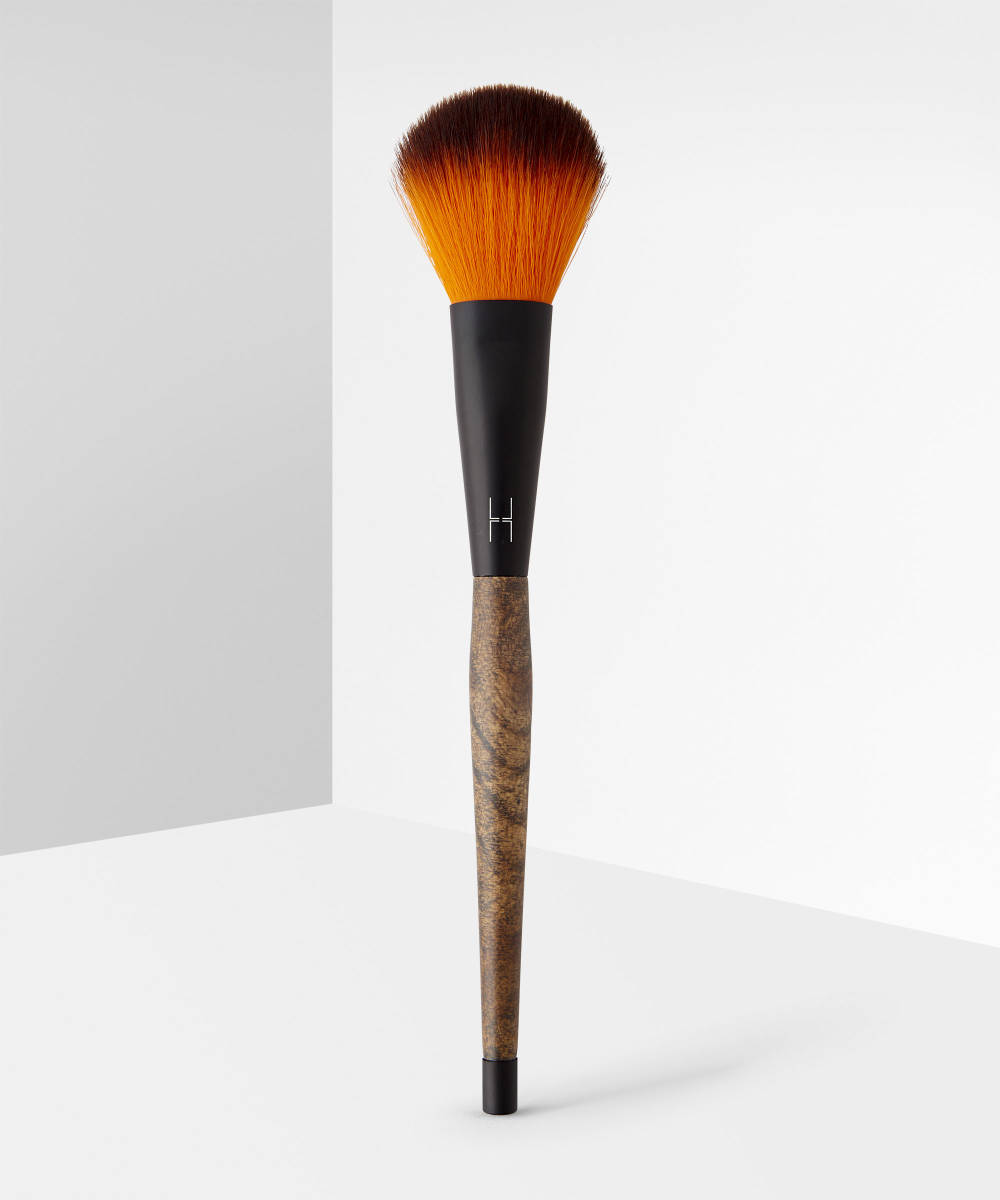 This multi-use finishing brush, made of high quality, soft-bristled, and fluffy synthetic hairs provides seamless application of powder blush, as well as other powder-based products. The rounded brush head allows for easy all-round general usage on the face.
3. Made By Mitchell MF3 Face Brush – Cheeky Chops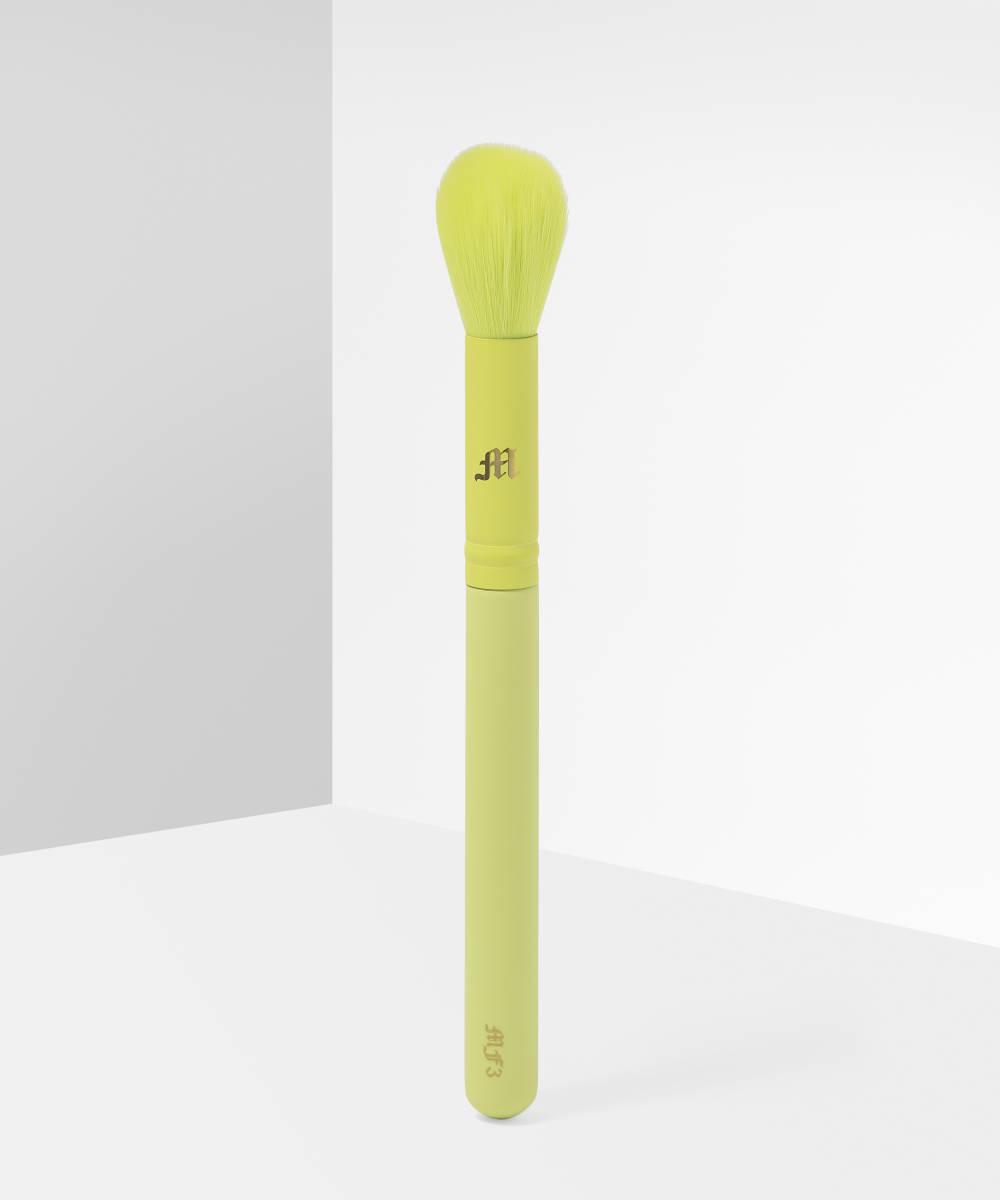 If you've been on TikTok you'll know have heard of this before. The Made By Mitchell MF3 Face Brush – Cheek Chops is the perfect blush brush. This ultra-soft, fluffy brush allows you evenly blend and diffuse your favourite blushes onto the cheek for a seamless, natural finish.
4. Youthforia Blush Brush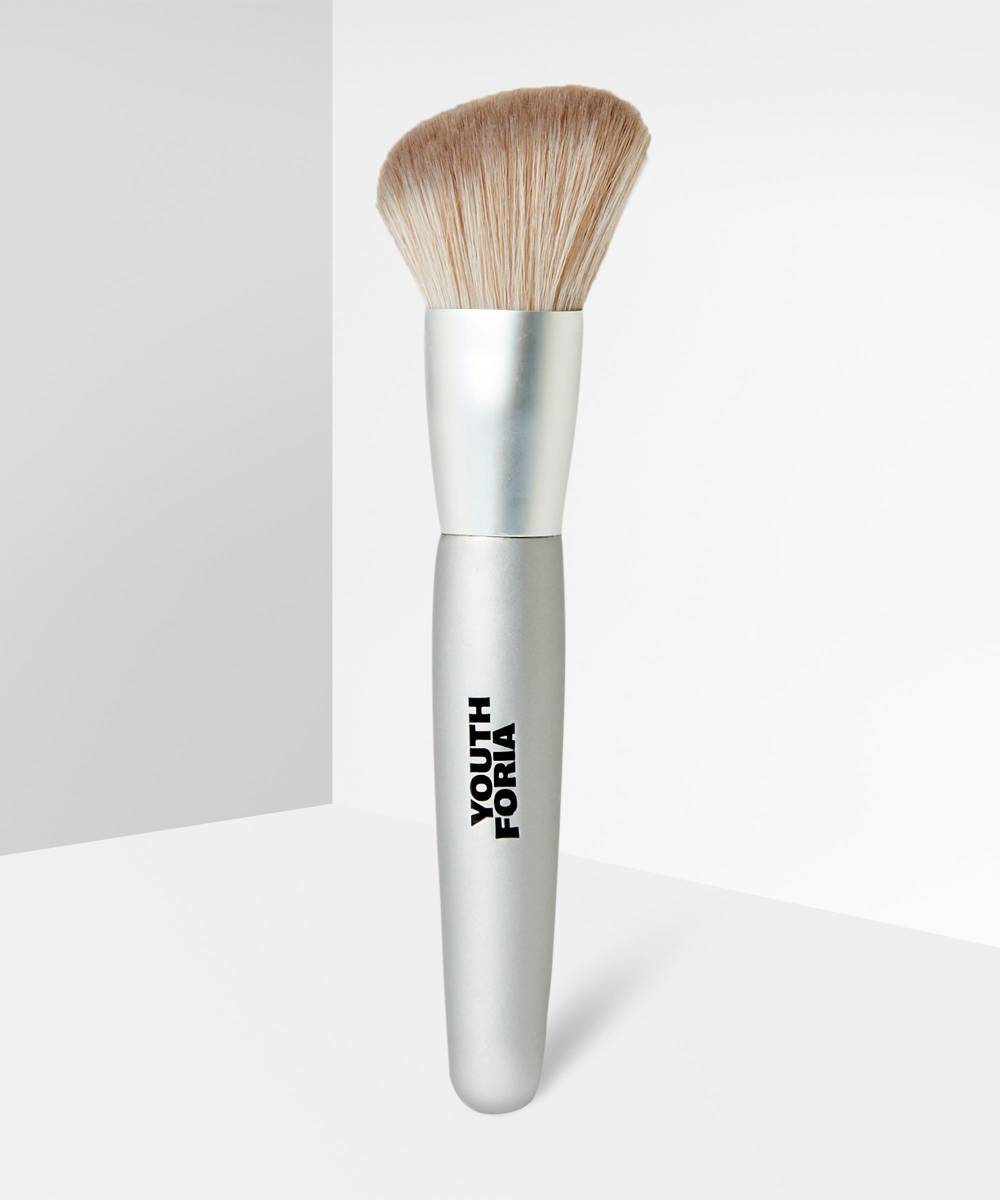 Capture all the angles with th Youthforia Blush Brush – made for those who like to build their blush as high as the sky. This multiuse brush is made with super-soft synthetic hairs, perfect for blending powder, cream, and liquid formulas onto the cheeks (and higher areas of the face) for a smooth, flush look that lasts.
5. ZOEVA 126 Blush Blender Brush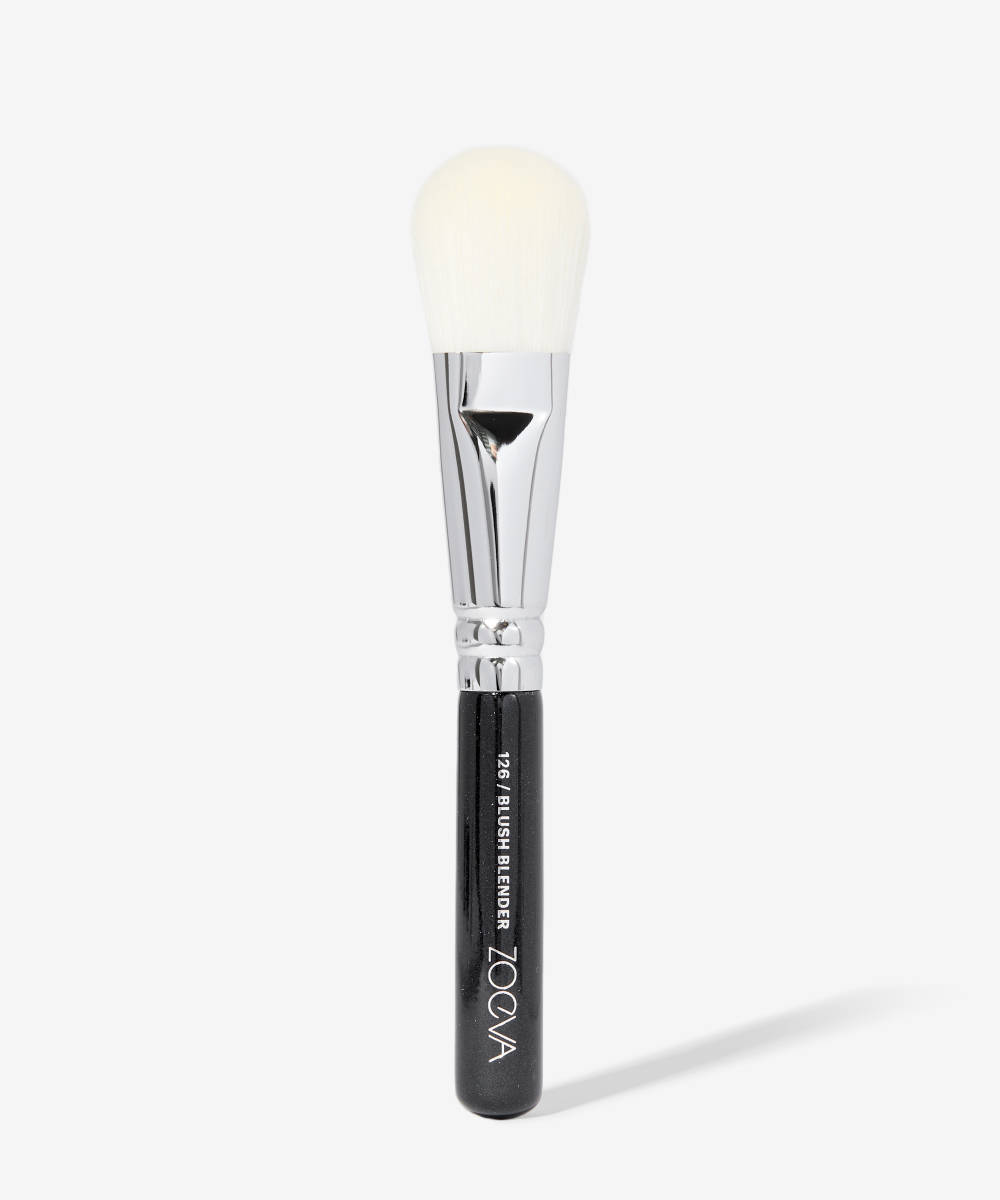 The ZOEVA 126 Blush Blender Brush offers feathery application for all blush formulas, particularly powder blushes. It's expertly crafted with super-soft bristles, and a flat-headed brush head.
6. Revolution Pro Lustre Blusher Brush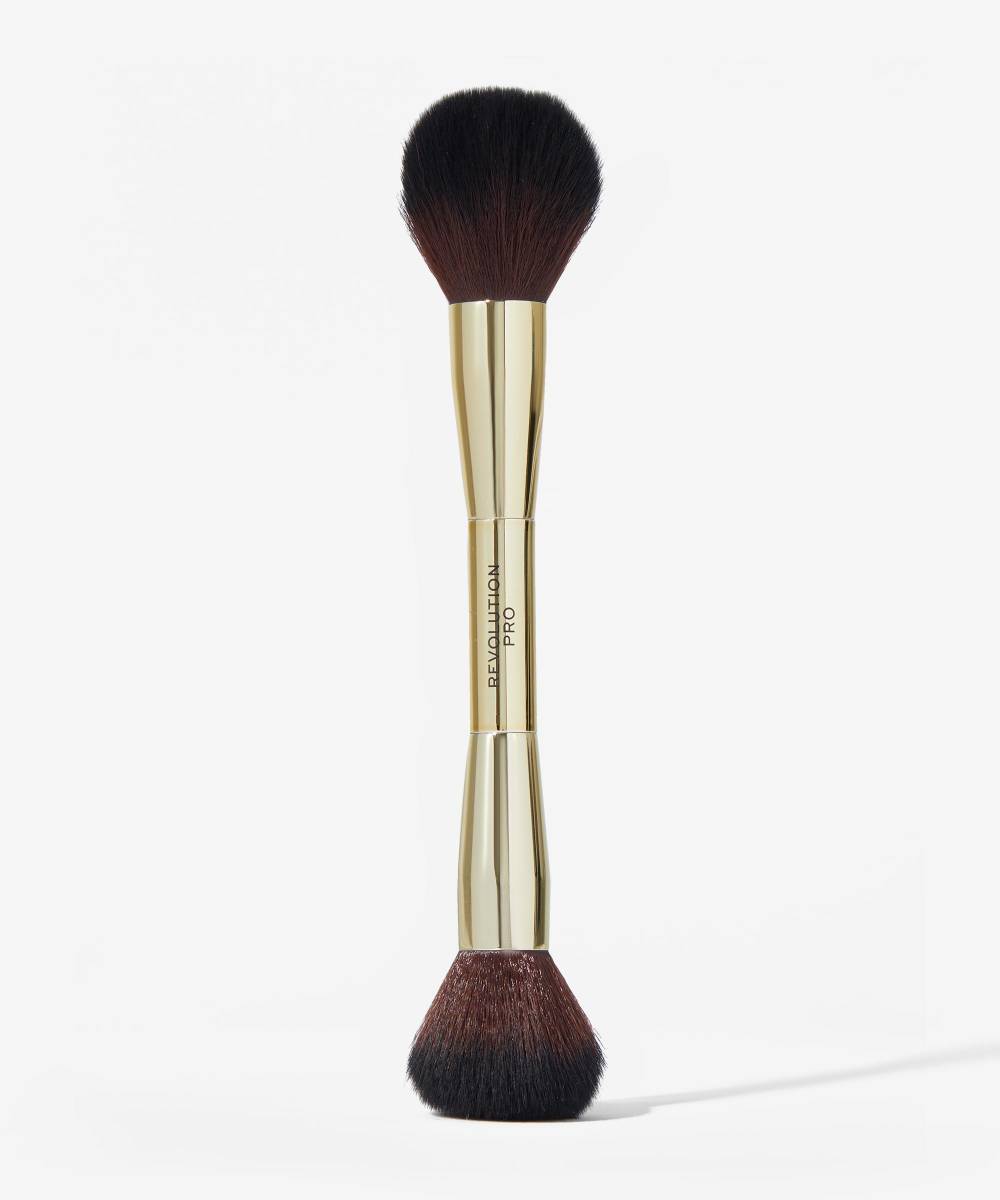 Double up with the Revolution Pro Lustre Blusher Brush. This dual-ended, easy-to-use blush brush is perfectly sized for precise application, providing you with one brush head to buff, and another to blend. Both powder and liquid blushers diffuse onto the skin with a flawless finish.
7. Spectrum A05 – Angled Cheek Brush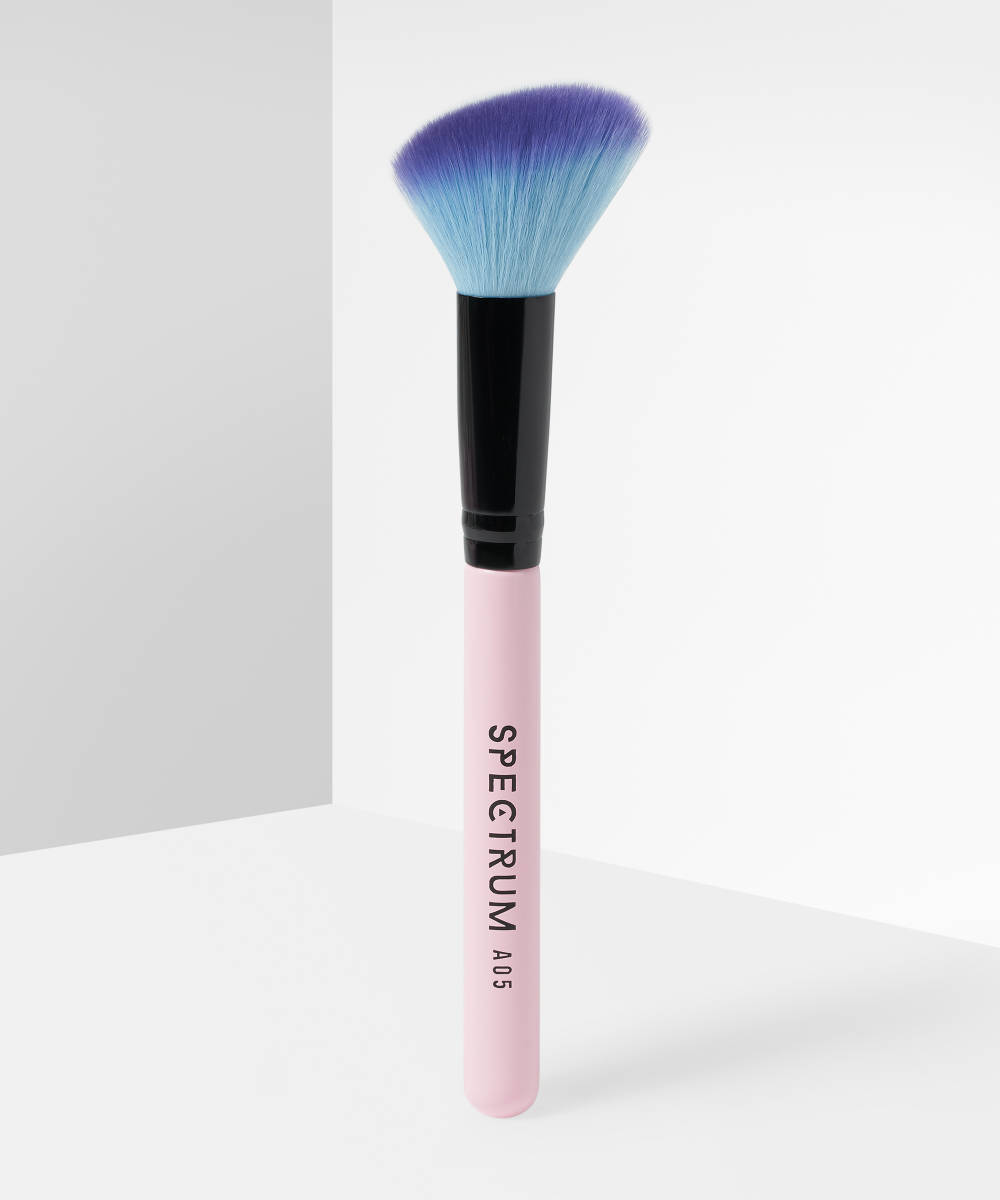 Get cheeky with this angled cheek brush that effortlessly hugs the contours of the cheeks for perfect blush, bronzer, and contour application. Made from high-quality synthetic fibres, and in the iconic Spectrum colourway, this brush will transform your makeup game.
8. Trixie Cosmetics P-11 Blush Brush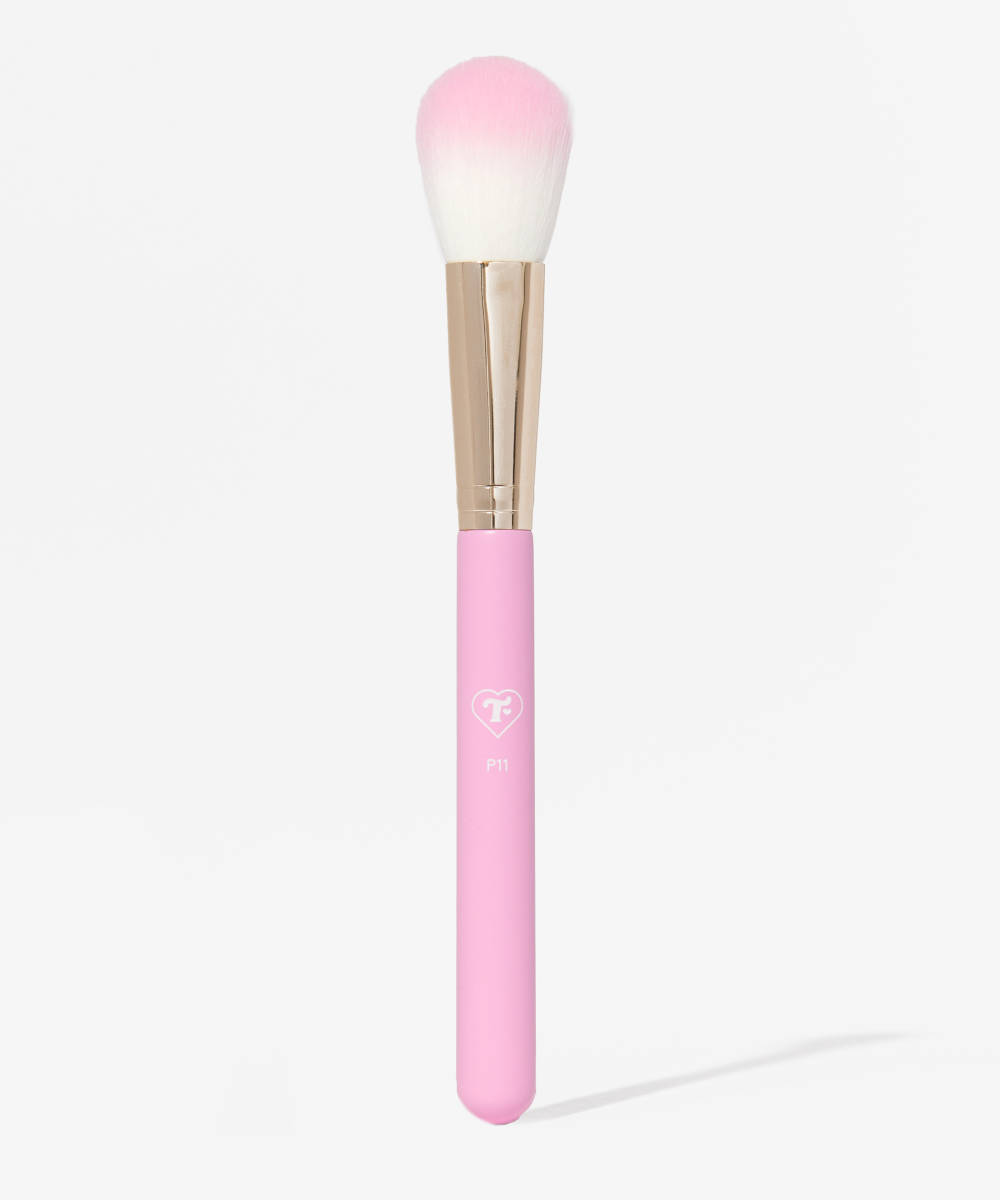 Expand your brush collection with the Trixie Cosmetics P-11 Blush Brush. This super soft blush brush has a dome shaped head, ideal for instantly adding a flush of warmth and radiance onto the apples of the cheeks.
9. BH Cosmetics Rounded Cheek Brush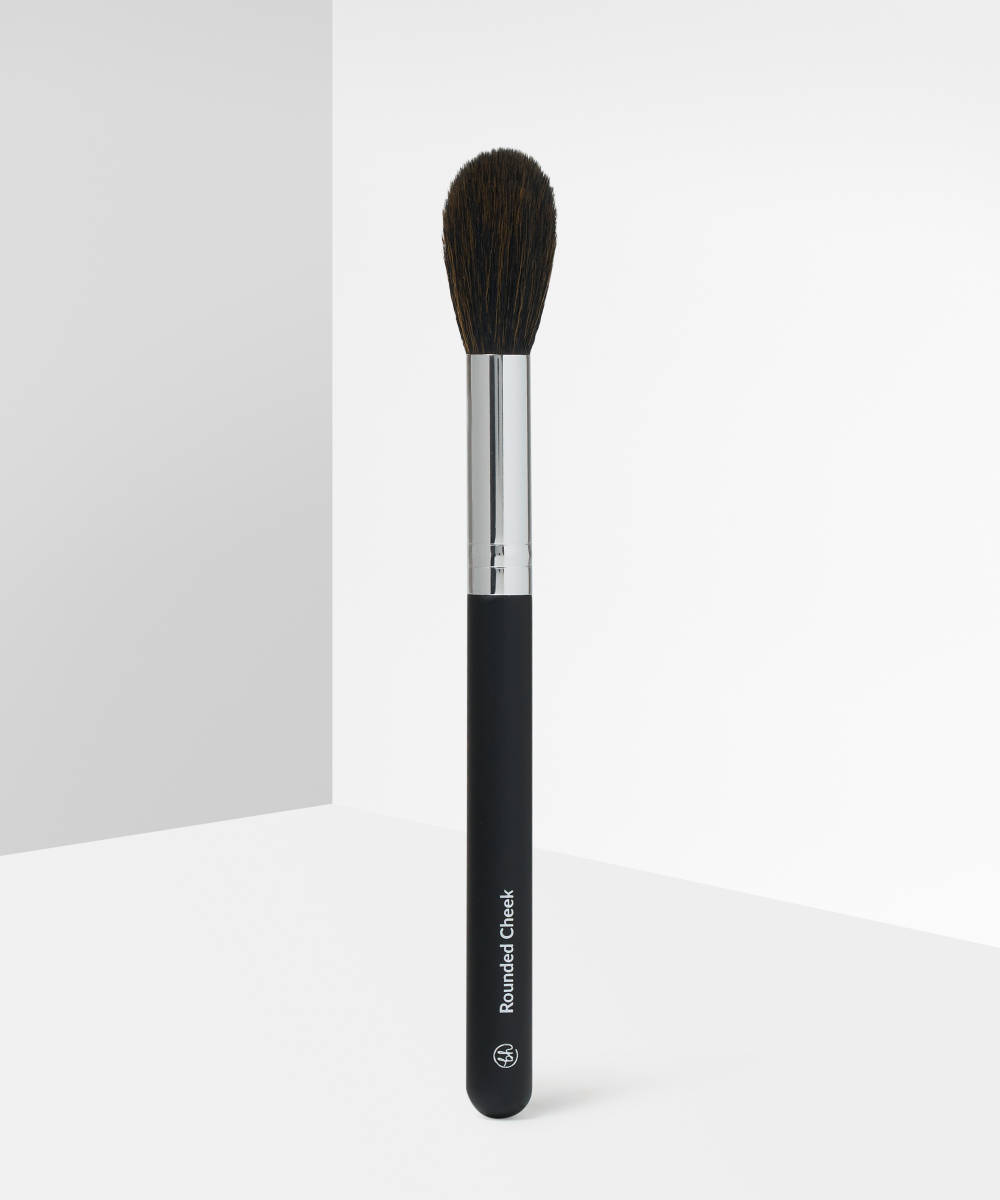 Are you someone who seeks sustainable beauty? Then you'll love the BH Cosmetics Rounded Cheek Brush. Made with super-soft vegan bristles and a sleek wooden handle, this brush makes applying blush to the apples of your cheeks easy, providing you with a seamless finish.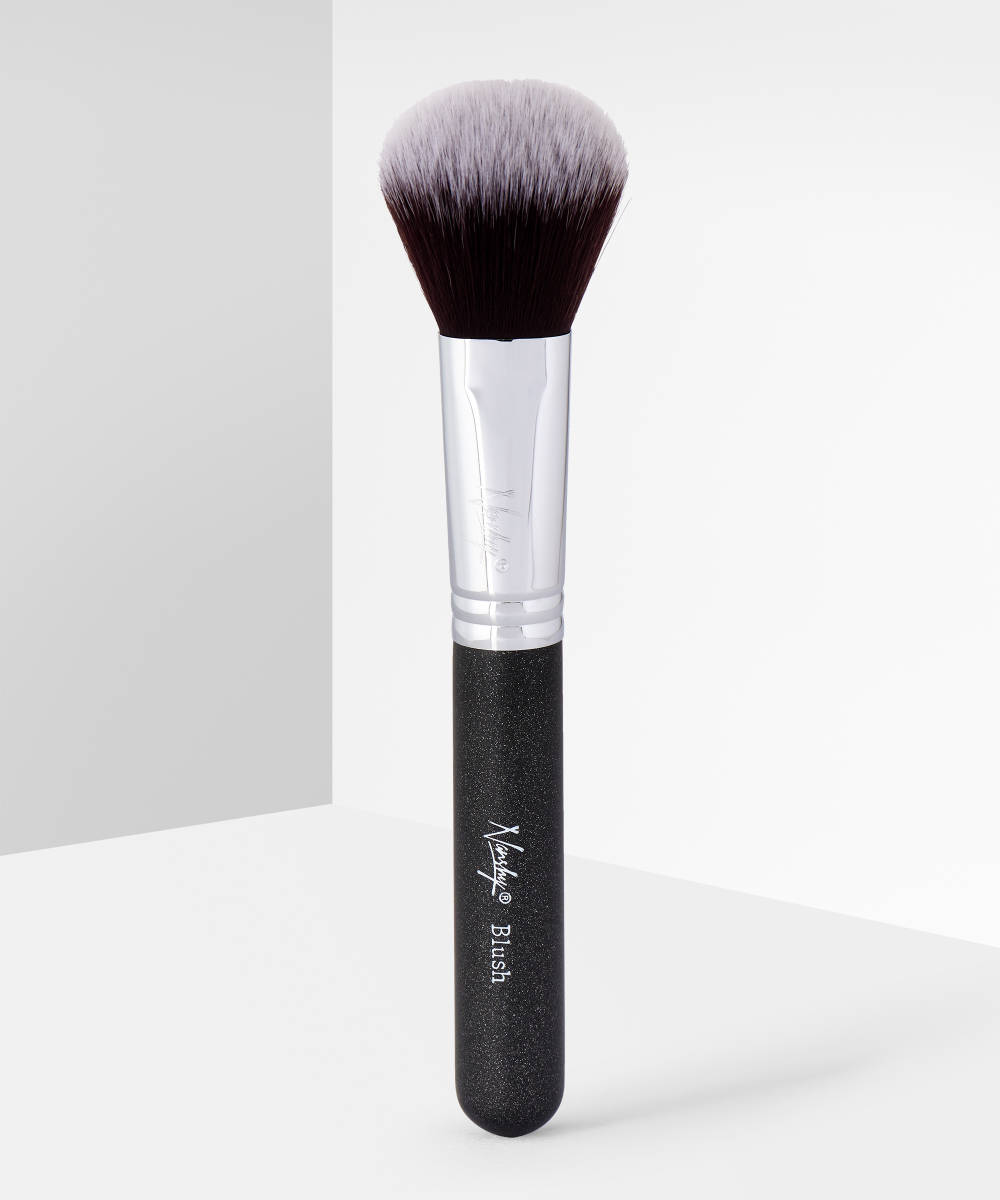 Meet the powder blush brush from Nanshy that you need to be using in your makeup routine. Great for both highlighting and enhancing the cheeks, it creates an even and controlled natural blush thanks to soft, synthetic bristles and a domed head for ensure precise application. The fluffy sides can be used to blend colour out along the cheekbones.
11. Brushworks White & Gold Blush Brush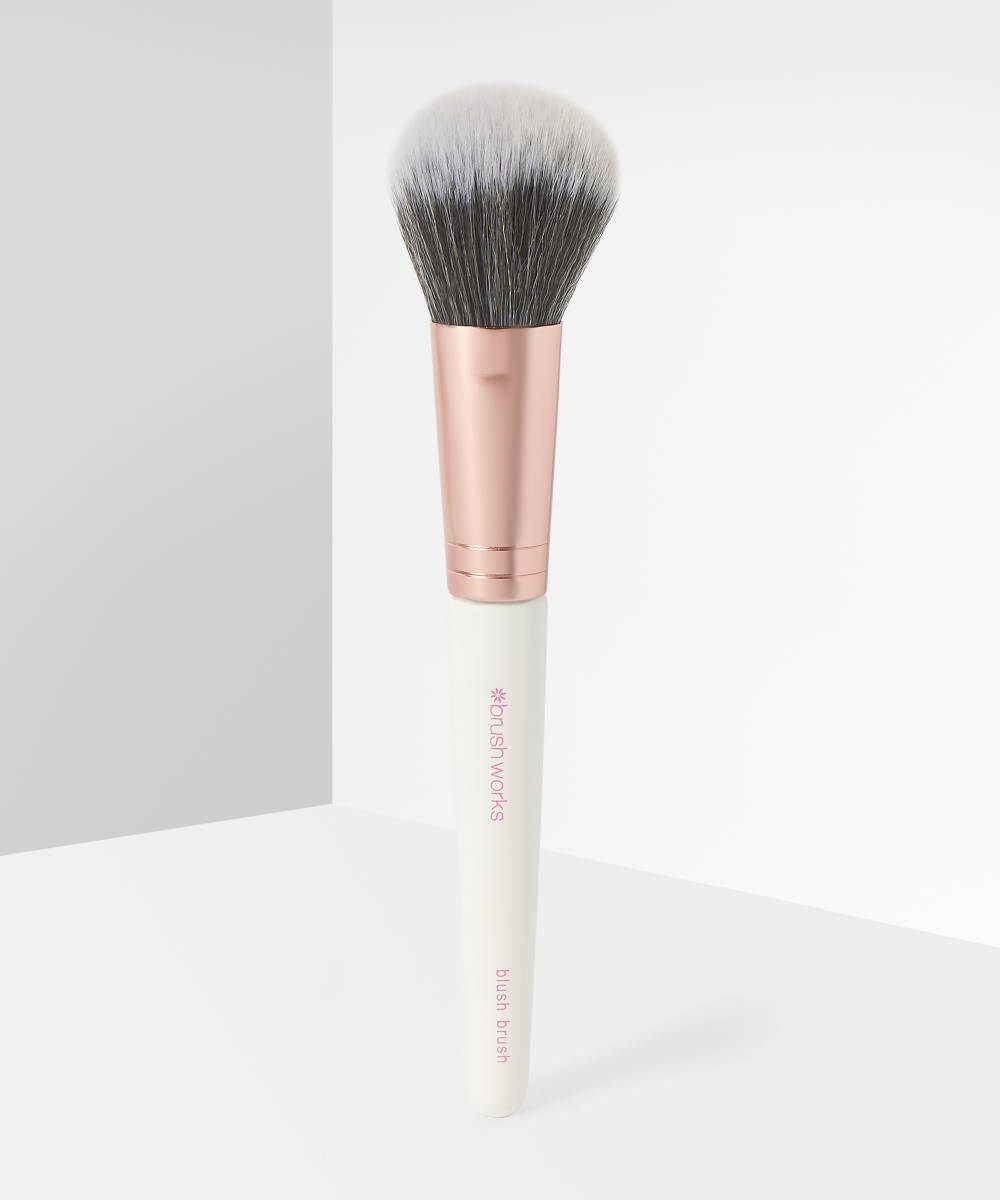 Add a subtle hint of colour to your complexion with the Brushworks Blush Brush. This hand-cut, synthetic fibre, fluffy blusher brush has a rounded head that applies powder blush to the cheeks with a flawless finish, providing definition in seconds.