If you ask us, makeup sponges are the unsung heroes of our makeup bags. Making quick work of blending multiple makeup products for a seamless finish, they're the perfect match for your favourite foundations, concealers, blushers, bronzers, powders, and more.
However, it's rare that two makeup sponges are the same, so there's no one-size-fits-all solution. Whether you prefer microfibre or you're in a committed relationship with that TikTok-famous sponge (we're looking at you, marshmallow), there's the perfect makeup sponge for everyone. Let us show you some of the best…
How To Use Makeup Sponges
First up, how do you actually use a makeup sponge? TLDR: it depends. The term 'makeup sponge' covers a wide range of products including blenders, powder puffs, and sponges in all different shapes, sizes, and materials.
However, the most common sponge is your blender type, usually used damp to apply and blend liquid, cream, and powder products. Simply wet the sponge, squeeze out the excess water, and bounce the product onto the skin using the sponge.
But don't let our instructions restrict you. Find the best way your makeup sponges work for you, whether wet or dry, foam or microfibre, powder puff or multi-use.
Sigma Beauty 3DHD Blender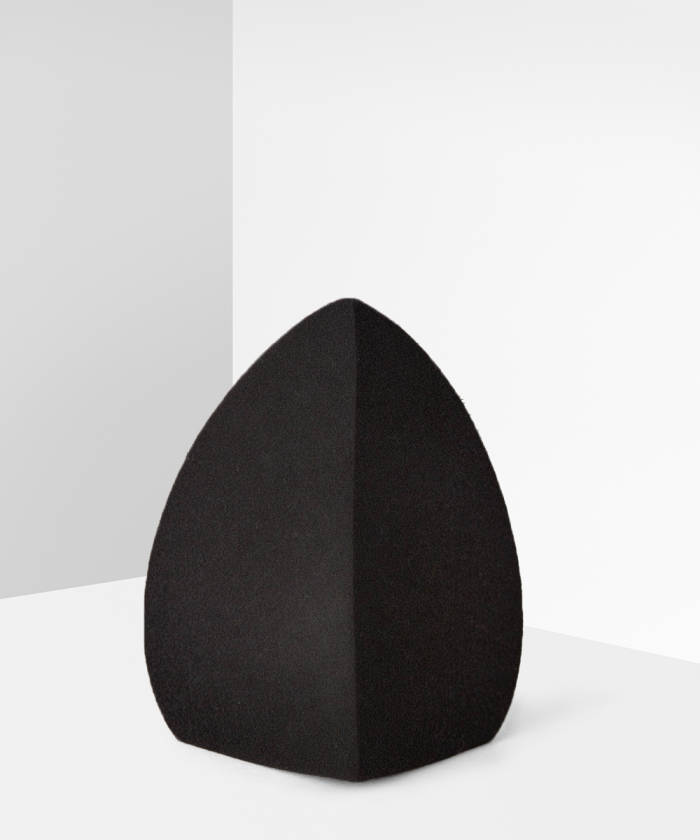 While budget makeup sponges can be a good option, when it comes to the quality of the Sigma Beauty 3DHD Blender, you get what you pay for.
The innovative shape of this sponge makes it ideal for applying your favourite foundations, concealers, and complexion products to the skin. The flat edges cover large areas quickly, while the pointed tip is perfect for getting into those hard-to-reach areas around the eyes and nose. To top it all off, the dense, latex-free sponge lets you achieve a flawless finish in seconds.
beautyblender Papaya Makeup Sponge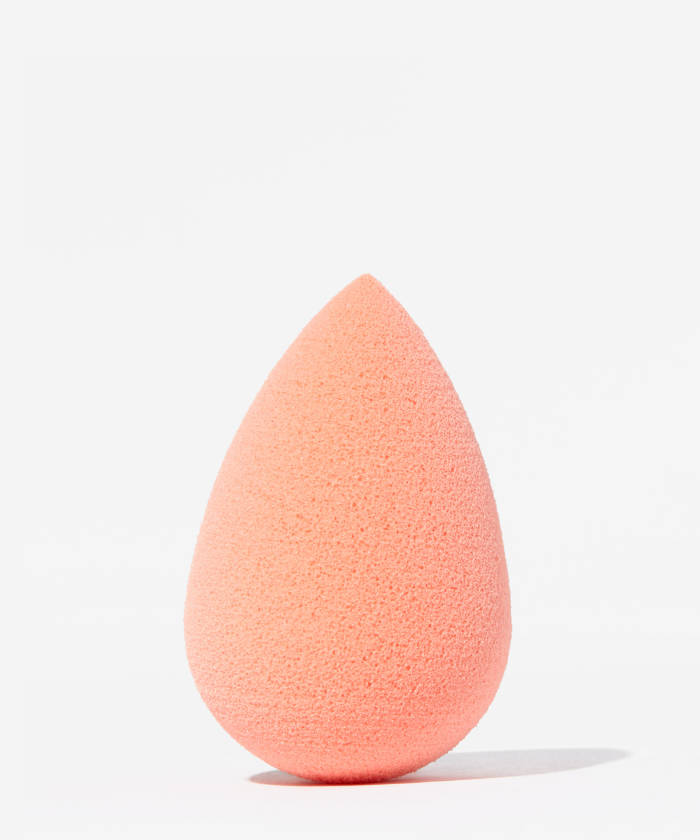 When it comes to makeup sponges, beautyblender are the OGs. Gracing the presence of our makeup bags for years, their Papaya Makeup Sponge is one of the most trusted options out there.
The brand created the concept of the damp, bounce application that we've come to know and love, resulting in a soft focus, seamless finish every time. The elliptical shape makes it perfect for use all over the face, fitting into contours without any streaks or patchiness. We've loved them since day one, so we know you will too.
Trigwell Cosmetics Velvet Powder Puff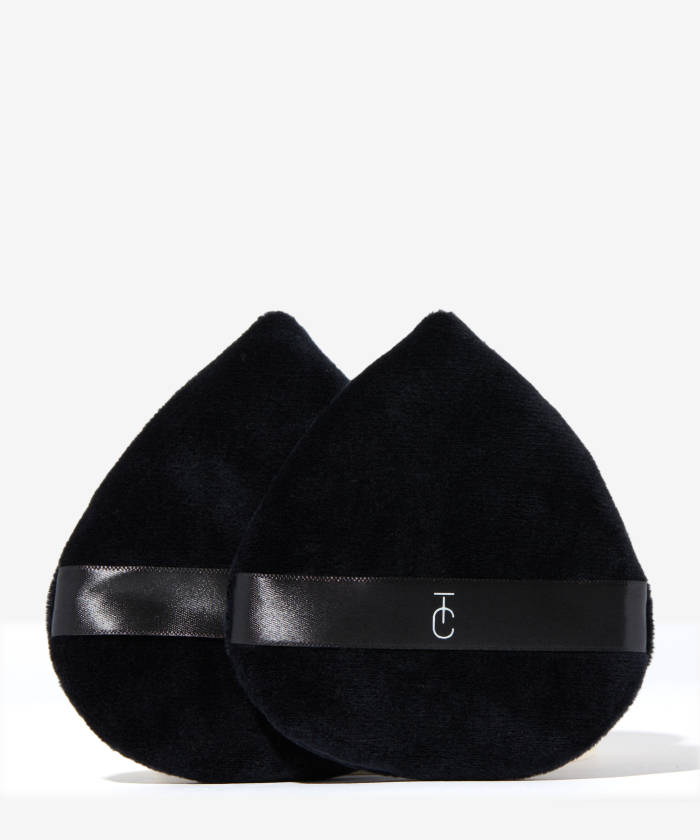 A different kind of makeup sponge, the Trigwell Cosmetics Velvet Powder Puffs have gained a viral status for a reason.
Designed to apply pressed and loose powders to set and finish the skin, the ultra-soft, velvet material applies just the right amount of product for a flawless, shine-free and poreless finish. Want a makeup look that looks next-level all day? Here's your answer.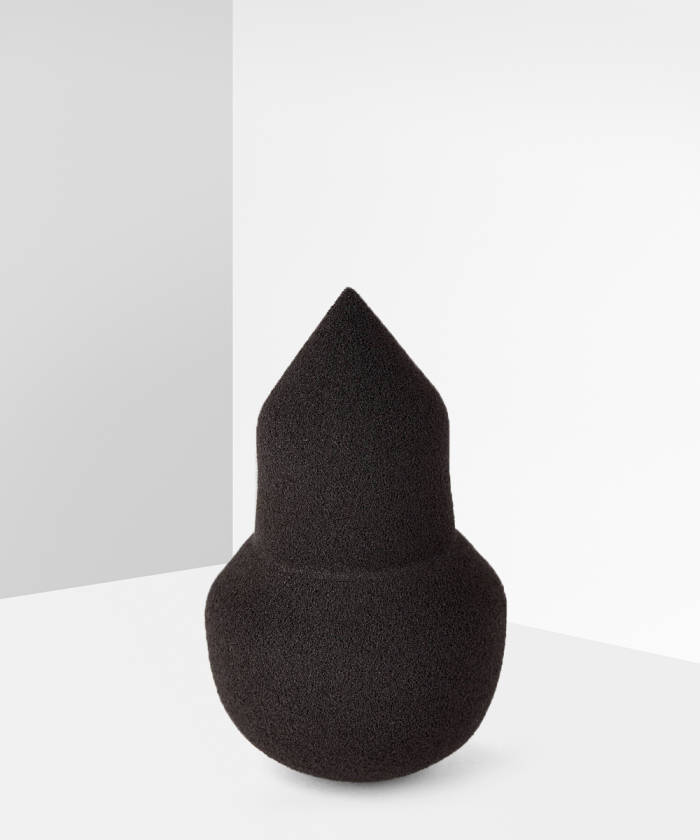 LH Cosmetics holds innovation at the heart of the brand and The Sponge is no exception.
Perhaps the most innovative, curiously-shaped makeup sponge we've seen, this rendition has been designed with easy application in mind. Use the domed end for quick blending of base products and the pointed end for more targeted, precise application.
Coco Cosmetics By Chloe Marshmallow Sponge Shape 2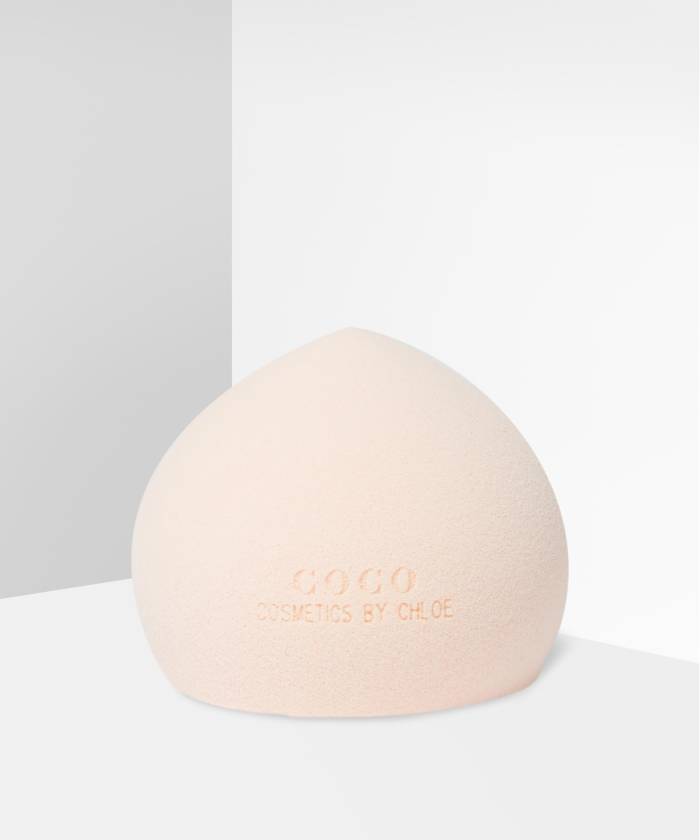 If there's one thing for sure, the Coco Cosmetics Marshmallow Sponge is taking TikTok by storm. The ultra-bouncy, soft, and marshmallow-like sponge is like nothing we've ever seen before, quickly applying products for a soft-focus, camera-ready finish. The Marshmallow Sponge blends products with a more lightweight finish, making it ideal for layering and building liquid, cream, and powder products for an airbrushed effect.
With over 147 five-star reviews, make sure to get your hands on it whilst you can! It's always a sell-out.
By BEAUTY BAY Microfibre Sponges - 2 Pack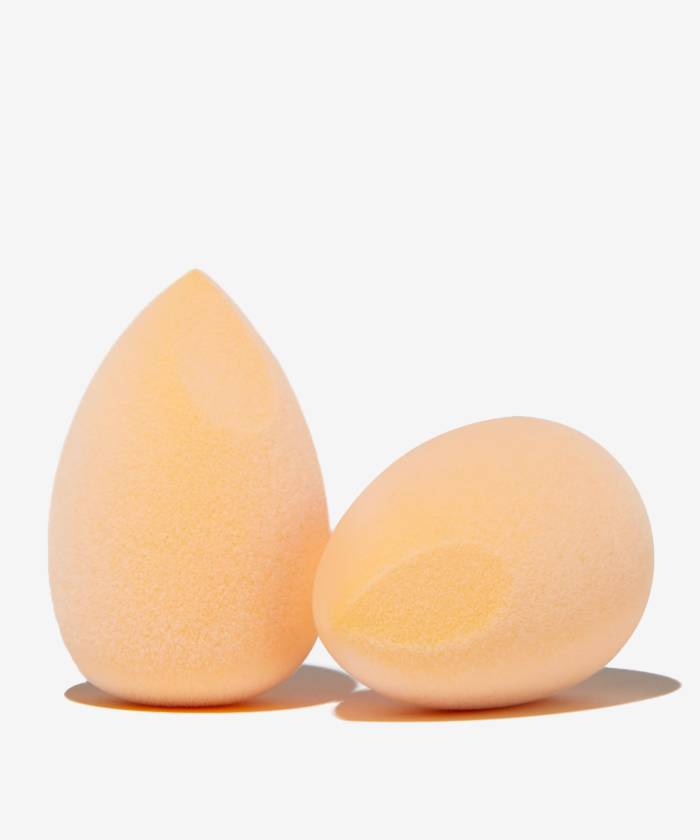 We're taking things up a level with the By BEAUTY BAY Microfibre Sponges. This two-pack of sponges is a must-have if you want to bounce, blend, and buff your way to seamless skin.
Created using an innovative microfibre material, these sponges are like a brush and sponge in one. Velvety-soft on the skin, the sponges apply products with maximum coverage for an airbrushed effect. The teardrop shape makes it an all-rounder, while the microfibre material absorbs less product, meaning your makeup stash lasts longer.
Brush Candy Bubblegum Blender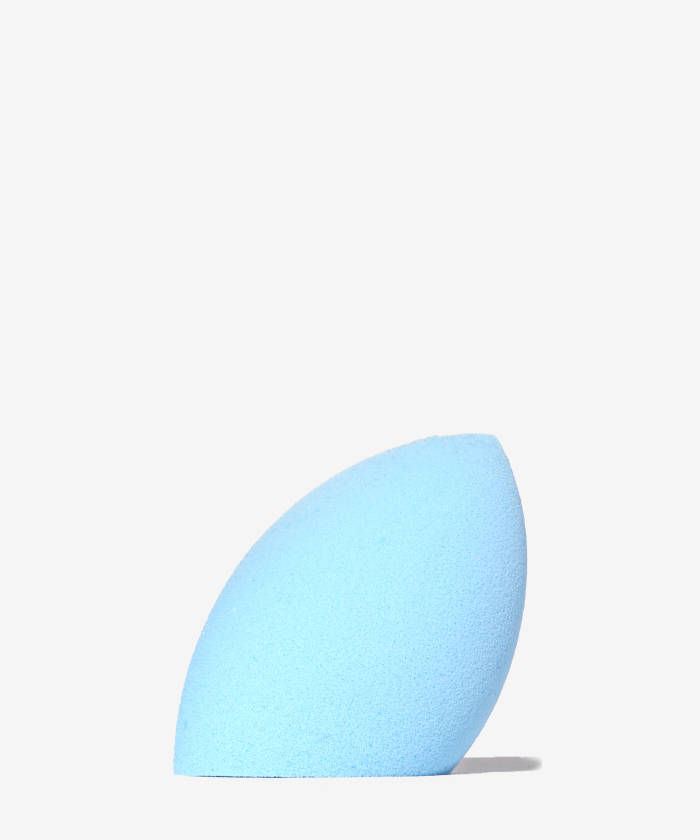 The perfect match for your favourite base products, the Brush Candy Bubblegum Blender is the answer to seamless blending and selfie-ready results.
The soft, jelly-like texture of this makeup sponge means it's best used wet for your liquid and cream foundations, concealers, blushers, and bronzers. The flat edge concentrates application for a full coverage finish, the curved edge is more lightweight, and the pointed end gets into those small areas. Bounce your way to flawless skin.
By BEAUTY BAY Makeup Sponges - 2 Pack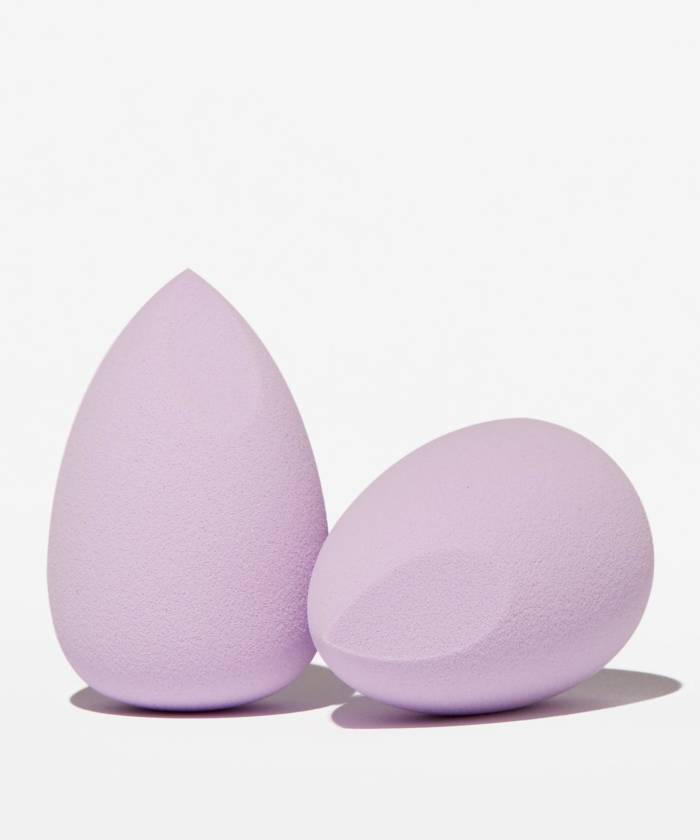 Looking for a no-fuss, reliable option to add to your makeup bag? You need the By BEAUTY BAY Makeup Sponges. Created using a classic shape and material, these universal makeup sponges tick all the right boxes.
Whether you're using them wet or dry, applying powders or creams, these are the sponges for you. And at this price, you'll want to get your hands on more than one.
Brushworks Body Blender Sponge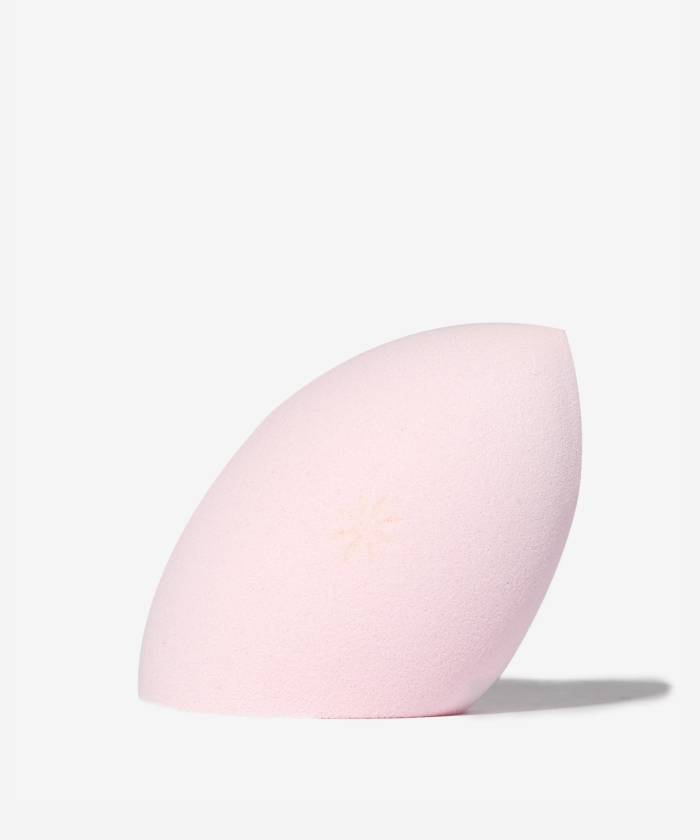 Make quick work of flawless body makeup with the Brushworks Body Blender Sponge. This makeup sponge has all the characteristics of your favourite face blender, with a larger size perfect for body application.
Apply instant tan, body makeup, shimmers and oils in seconds, saving you time and achieving a seamless, flawless finish.
By BEAUTY BAY Mini Makeup Sponges - 4 Pack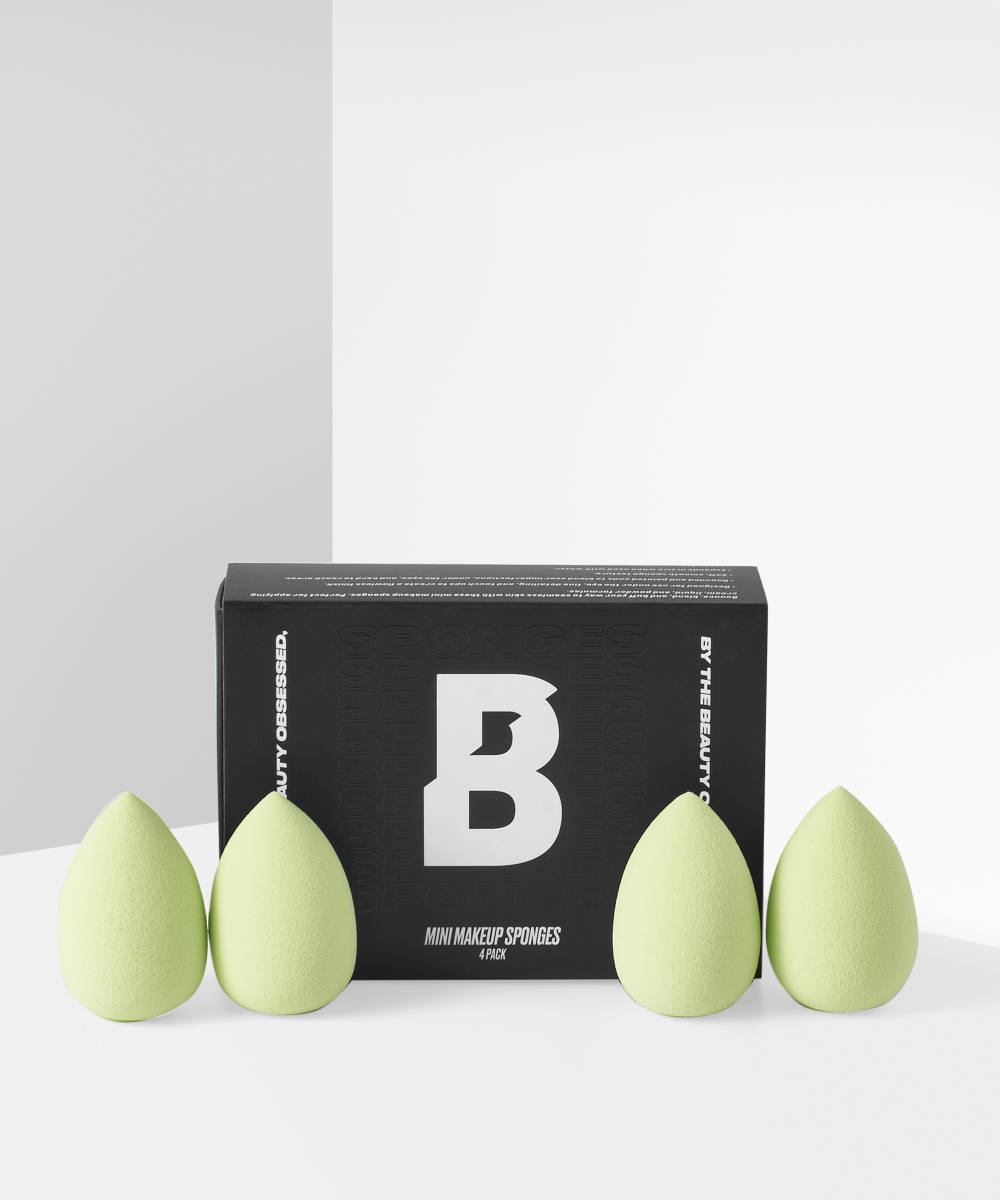 For a precise, targeted application, let us introduce you to the By BEAUTY BAY Mini Makeup Sponges.
These extra small sponges are the little sisters of the face sponges in your makeup bag. The perfect match for applying product around the mouth and nose, as well as highlighters to precise areas, these mini makeup sponges are a must-have for your makeup bag.