We believe if there's anything worth investing in, it's your skincare routine. Whether you're looking for that perfect blemish treatment for breakout-prone skin or the best affordable cleansers and moisturisers to begin your skincare journey, there's a By BEAUTY BAY skincare product for you.
Our By BEAUTY BAY skincare collection was inspired, developed, and tested by our team of chemists and skincare obsessives to offer a less is more approach to skincare. Our products are affordable, effective, and feature some of the most innovative ingredients out there.
Now, you could say we are biased, so don't just take our word for it and instead see what our fellow beauty obsessives' favourite finds were in this list we put together of the best By BEAUTY BAY skincare products, according to you.
By BEAUTY BAY Hydrocolloid Spot Patches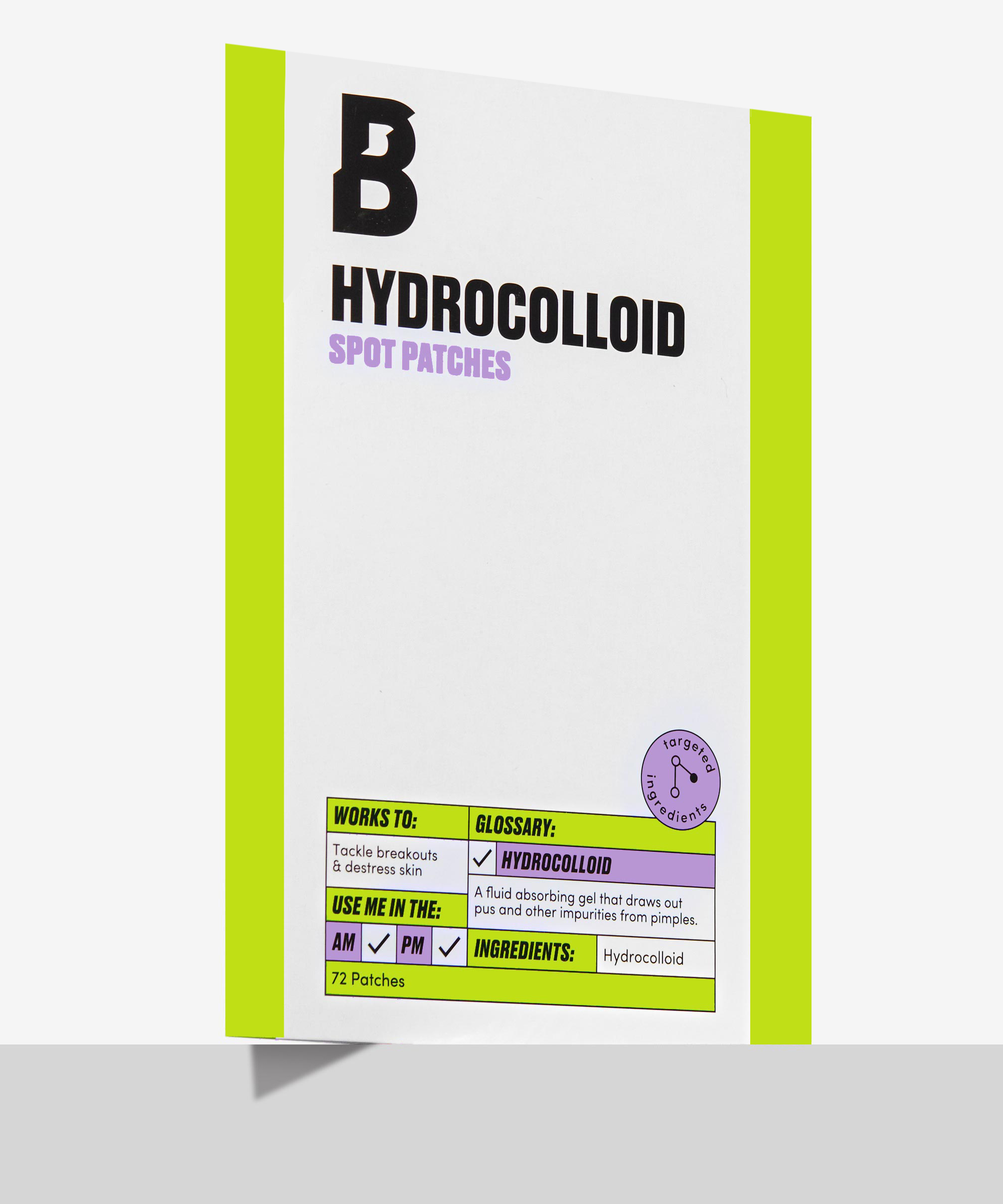 "AMAZING!"
Stops your spots from spreading. Also reduces swelling and absorbs anything from the spot. I literally cannot live without these!
Nikki
"I SWEAR BY THESE"
I swear by these, they work so well, I use them overnight and you can see a visible difference in swelling and the pain goes away, they are perfect for stopping you from picking your skin as well
Poppy
"HELPED MY SKIN TO HEAL"
Really good value for money. They helped me to leave my skin alone and I noticed a difference in the redness and painfulness of my spots.
Imogen
By BEAUTY BAY Moisture Complex + Algae Hydrating Face Mask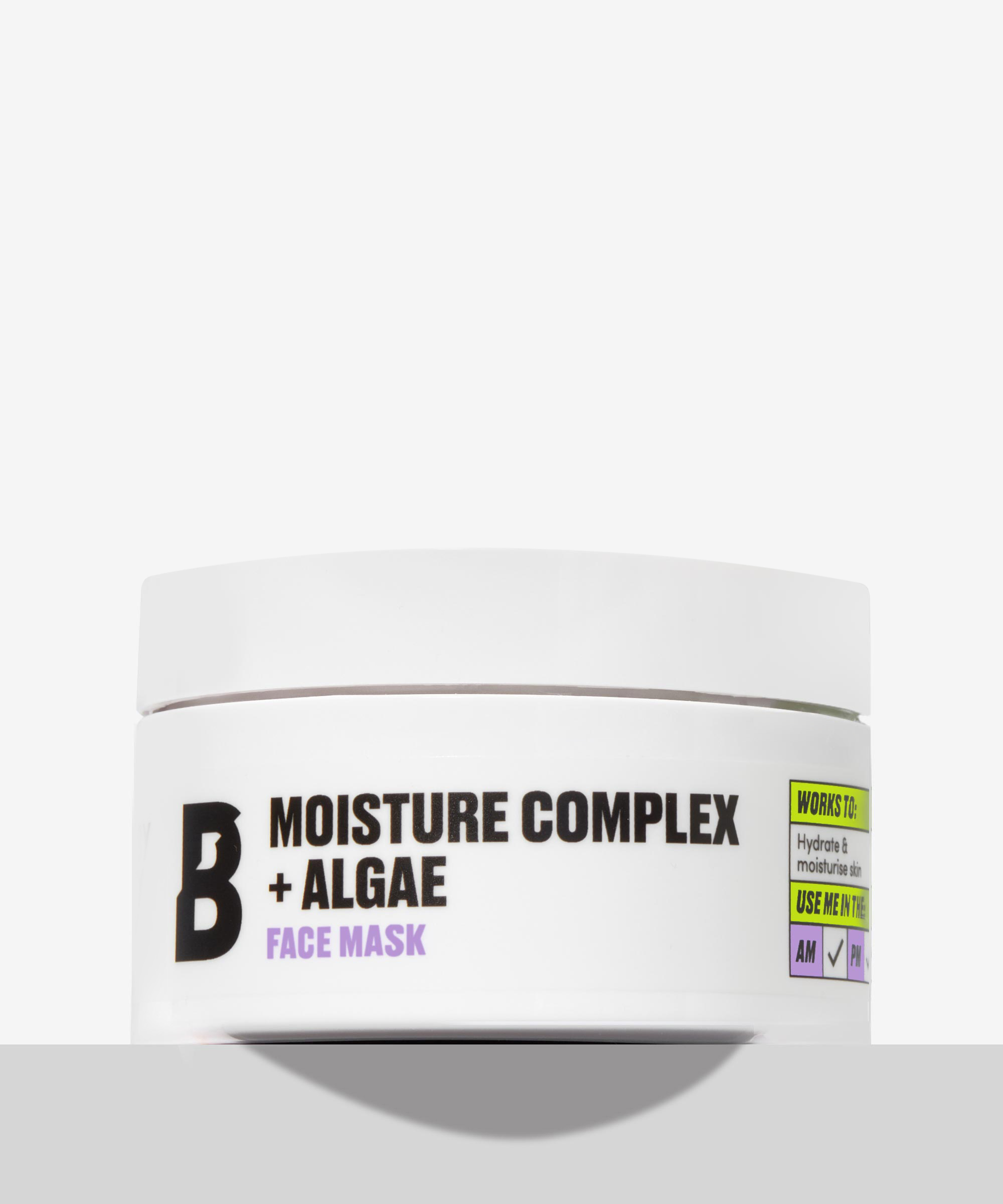 "AMAZING"
Wonderful on skin, absorbs wonderful and has my favourite ingredient – hylaronic acid!
Laura
"YASSS!!! GREAT OVERNIGHT MOISTURE POWERS. ⚡️"
I've been really impressed with everything from beauty bay I've tried so far and this is certainly up there with them! I have combination skin and it's often quite dry in places if I've scrubbed it, or used a mask or even just cleansed my face. 🥲😂 I use this a couple times a week now though & my face feels fab! Such a good overnight revive of moisture, would definitely recommend. 💖 (definitely seems to soak in well too!!)
Chloë
By BEAUTY BAY Salicylic Acid + Niacinamide Blemish Paste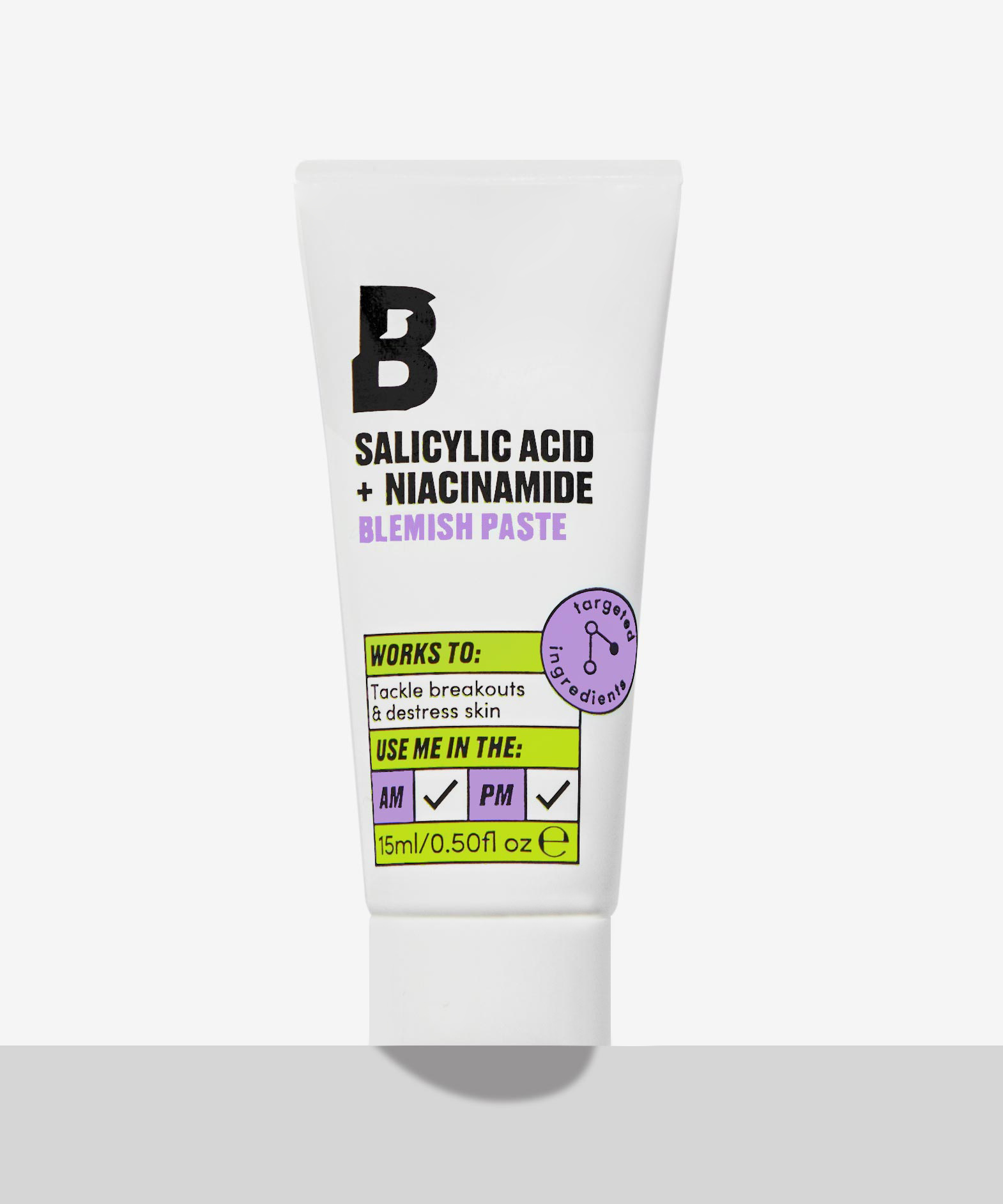 "FOREVER REPURCHASED"
I will never be without this in my routine. It's amazing for all types of breakouts. I dot it onto each spot at night time after my moisturiser has absorbed and by morning the spots are gone.
Grace
"HAD HELPED WITH ACNE AND INGROWN HAIRS."
Applying this after shaving has helped to reduce ingrown hairs without irritating my skin, and acne.
Iona
"WOW!"
Wow! I applied this when I suddenly had a spot start to reveal itself, it stopped it completely and it had disappeared in a few hours!! I don't get many spots but when I do they hang around for ages so this is brilliant!!
Pazza
By BEAUTY BAY 5% Squalane, Hyaluronic Acid + Polyglutamic Acid Overnight Balm
"DRY SKIN SAVIOUR"
Been using this for the past week or so before bed. My skin has never been better. My makeup has been going on much better as I have less dry patches.
Dannie
"MUST HAVE!"
Amazing! I absolutely love this, been using it twice a week at night along with my beauty bay gua sha and the difference in my skin is amazing, not only softer but brighter/more of a glow. Really gives it a healthy look and will continue to buy again and again!
Cait
By BEAUTY BAY Kaolin Clay + PHA Face Mask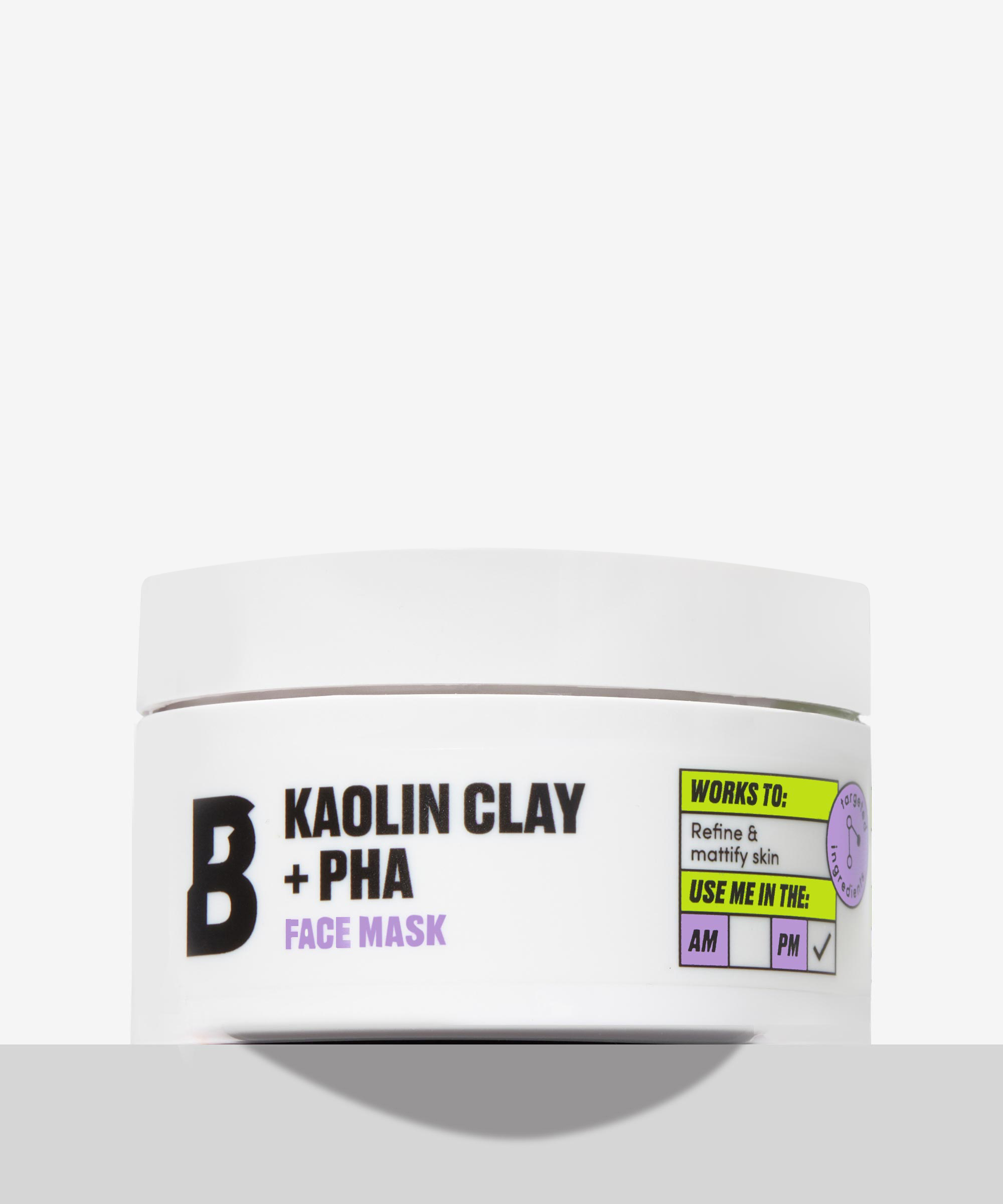 "GREAT VALUE FOR MONEY"
The mask had been really effective in neutralising breakouts and a great price point
Argie
"GREAT FOR MY SENSITIVE SKIN"
I love the short and simple ingredients list. My skin is pretty sensitive to a bunch of ingredients and intolerant to other chemical exfoliants. This mask one didn't irritate my skin at all. After use my skin felt cleaner and looked a bit less inflamed. I'm excited to keep using it 😀
Steph
"BEST CLAY MASK I'VE EVER USED"
My favourite go to mask, it unclogs my pores and prevents blackheads and blemishes, the dead skin literally comes loose after using it so my skin always looks bright
Becca
BYy BEAUTY BAY Colloidal Oatmeal + Oat Lipid Rich Moisturiser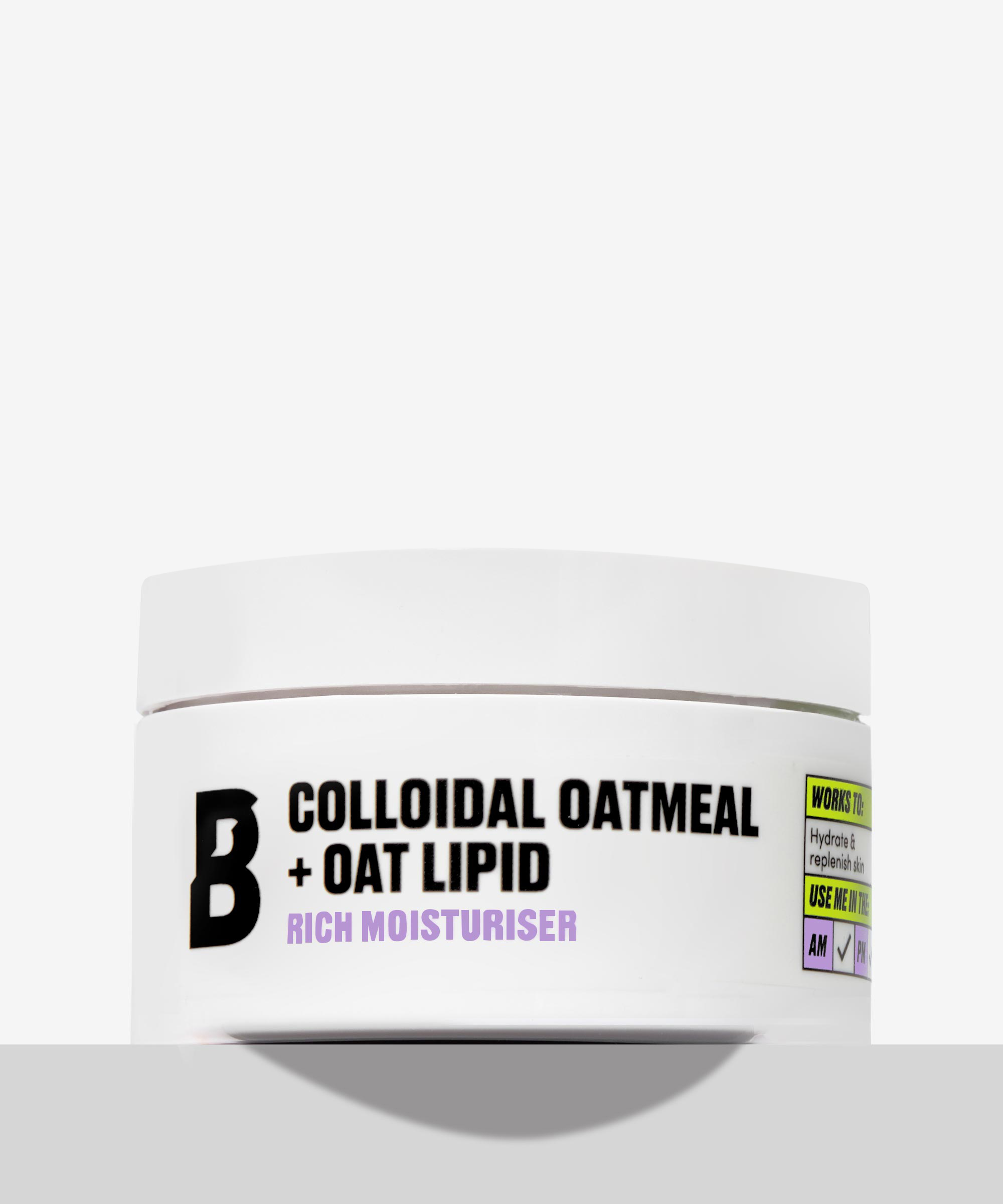 "MY NEW FAVE"
Obssesed with this product, I love how this sits on the skin and has really improved my overall texture. Will be repurchasing for a long time especially as the price is so good!
Niamh
"GREAT FOR ECZEMA!"
Amazing moisturiser- I have sensitive, eczema prone skin and this doesn't irritate me at all and is very rich.
Holly
"NICE AND RICH"
Really lovely and highly moisturising, nice neutral scent, and thick – a little goes a long way
Annie
By BEAUTY BAY 5% Glycolic Acid + 1% PHA Toner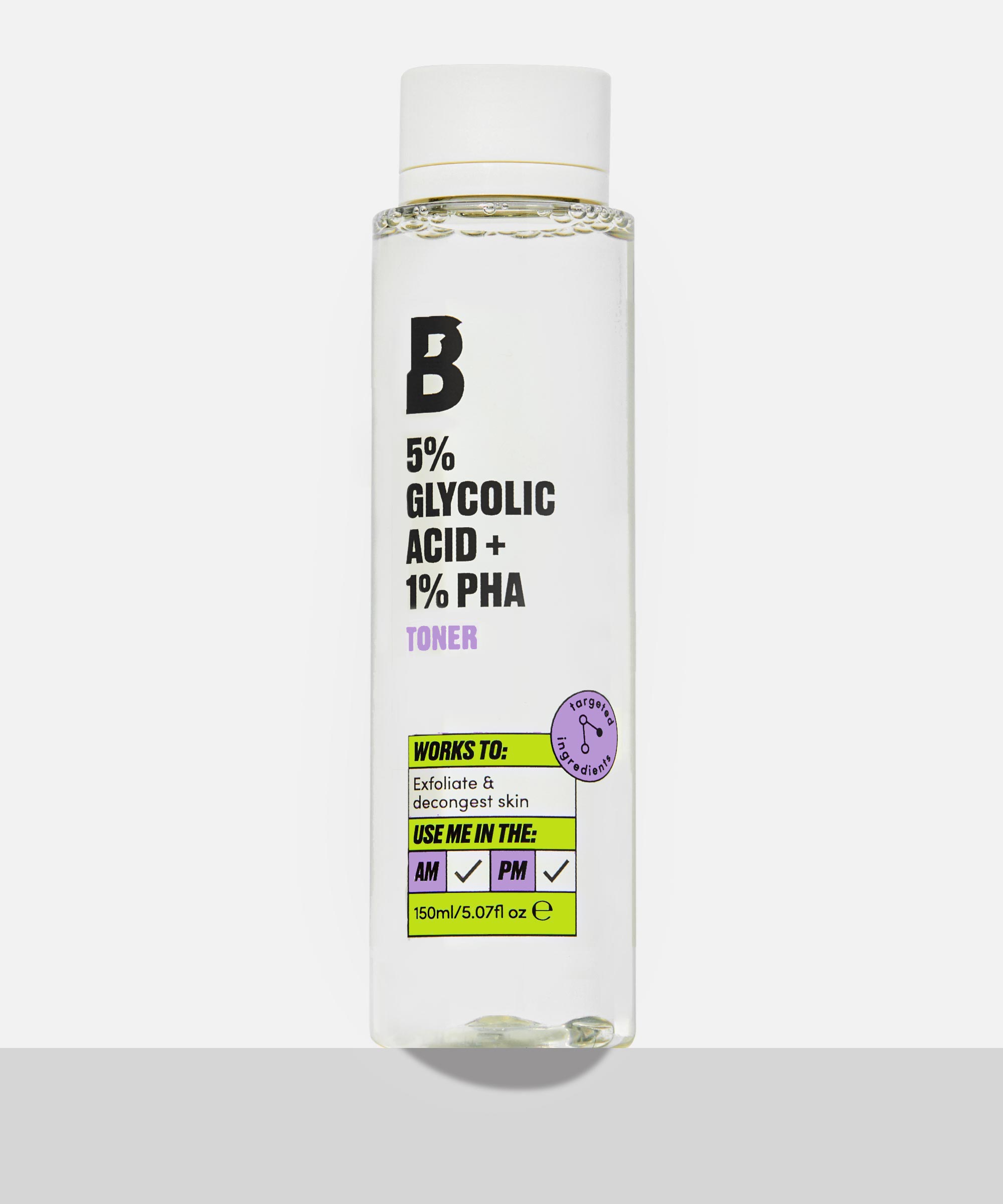 "AMAZING"
Amazing! My skin feels incredible! So over the moon with my purchases! Not harsh on my skin and really seeing a difference
Lauren
"FREE FROM FOR A SMOOTH FINISH."
Used three times weekly, this product will keep your skin fresh and luminous. The earth will benefit too as the need for abrasive scrubs diminish. Highly recommended with its comparable value for money.
Willow
By BEAUTY BAY Chamomile + Oat Lipid Cleansing Balm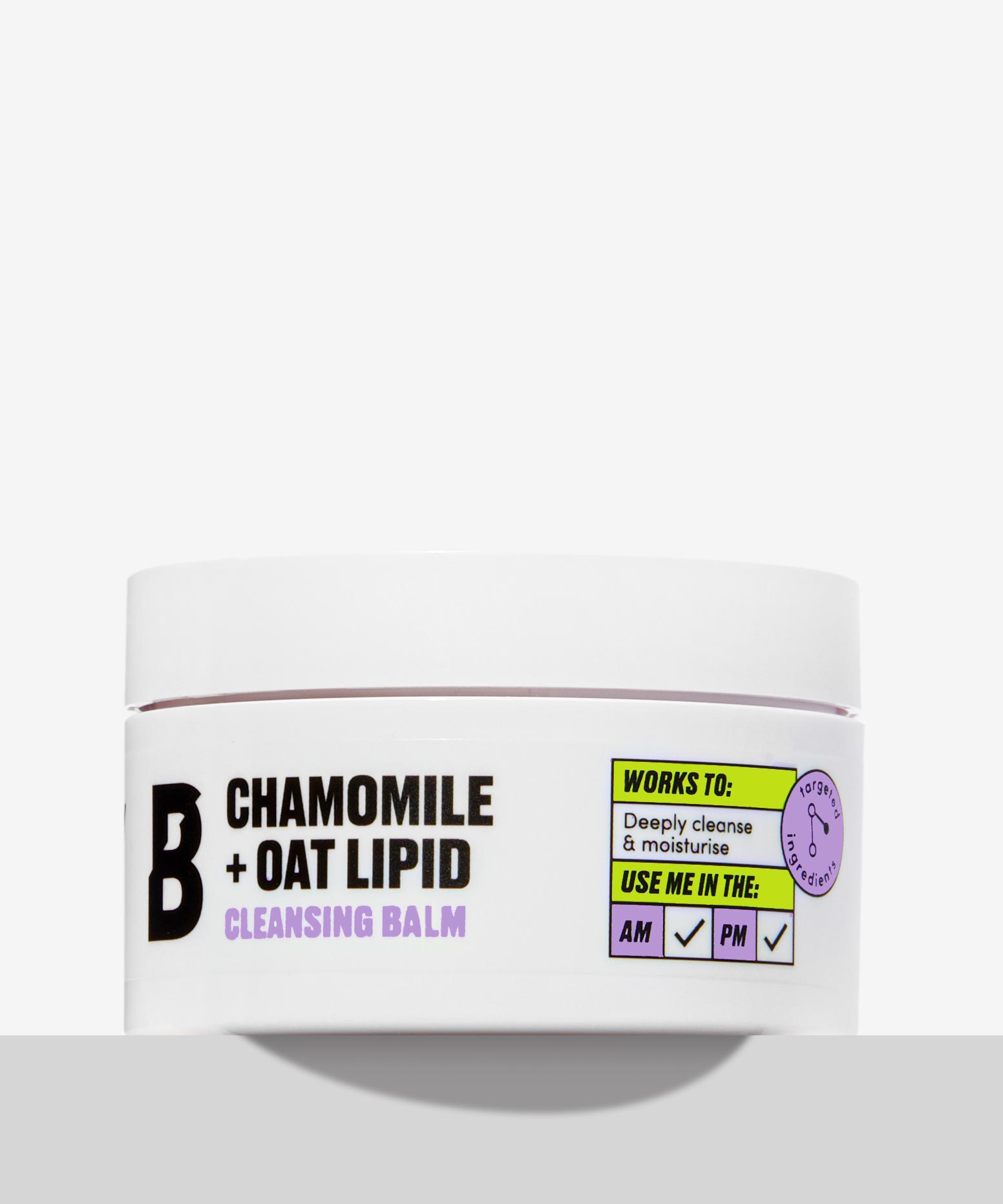 "MY GO TO"
I've used this product for months now to remove my makeup. Always takes off any product on my face with ease and less mess than cotton pads and micellar water, plus my skin feels nice and soft afterwards. I always use this with a reusable makeup removing pad. I strongly recommend if you're looking for a more eco-friendly way to remove makeup.
Abbie
"GREAT PRODUCT"
Love this cleansing balm and so affordable, definitely worth it
KathyJ
"BEST CLEANSING BALM"
This is by far the best all round cleansing balm I've tried, including some 3 times the price or more. The perfect texture and melts away/rinses off completely with water. I often don't even feel the need to go for a second cleanse. All eye makeup completely gone and skin isn't left dry or tight. Have repurchased several times now.
Steph
By BEAUTY BAY Squalane + Ginseng Gel Moisturiser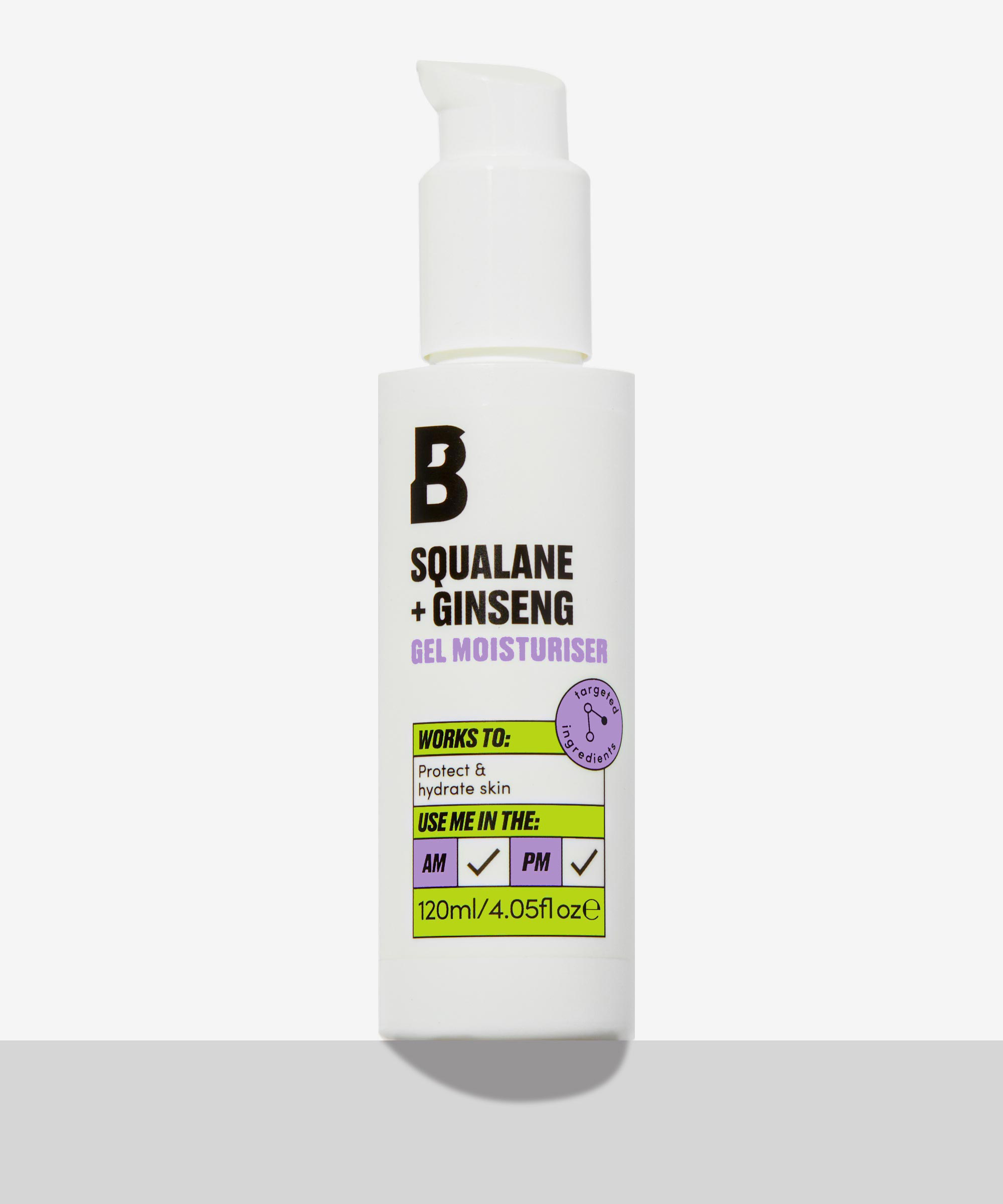 "REFRESHING MOISTURISER"
Love this! It's particularly great for my morning routine as it makes you feel refreshed and alert (I think it's the ginseng in it). I've bought this multiple times now. Would recommend.
Shez
"PERFECT"
I am absolutely in love with this product for sensitive skin! The ingredients are great and it never causes irritation. The price is amazing too and lasts me a good while! Honestly couldn't be happier.
Georgia
By BEAUTY BAY Prebiotic + Avocado Oil Cleansing Gel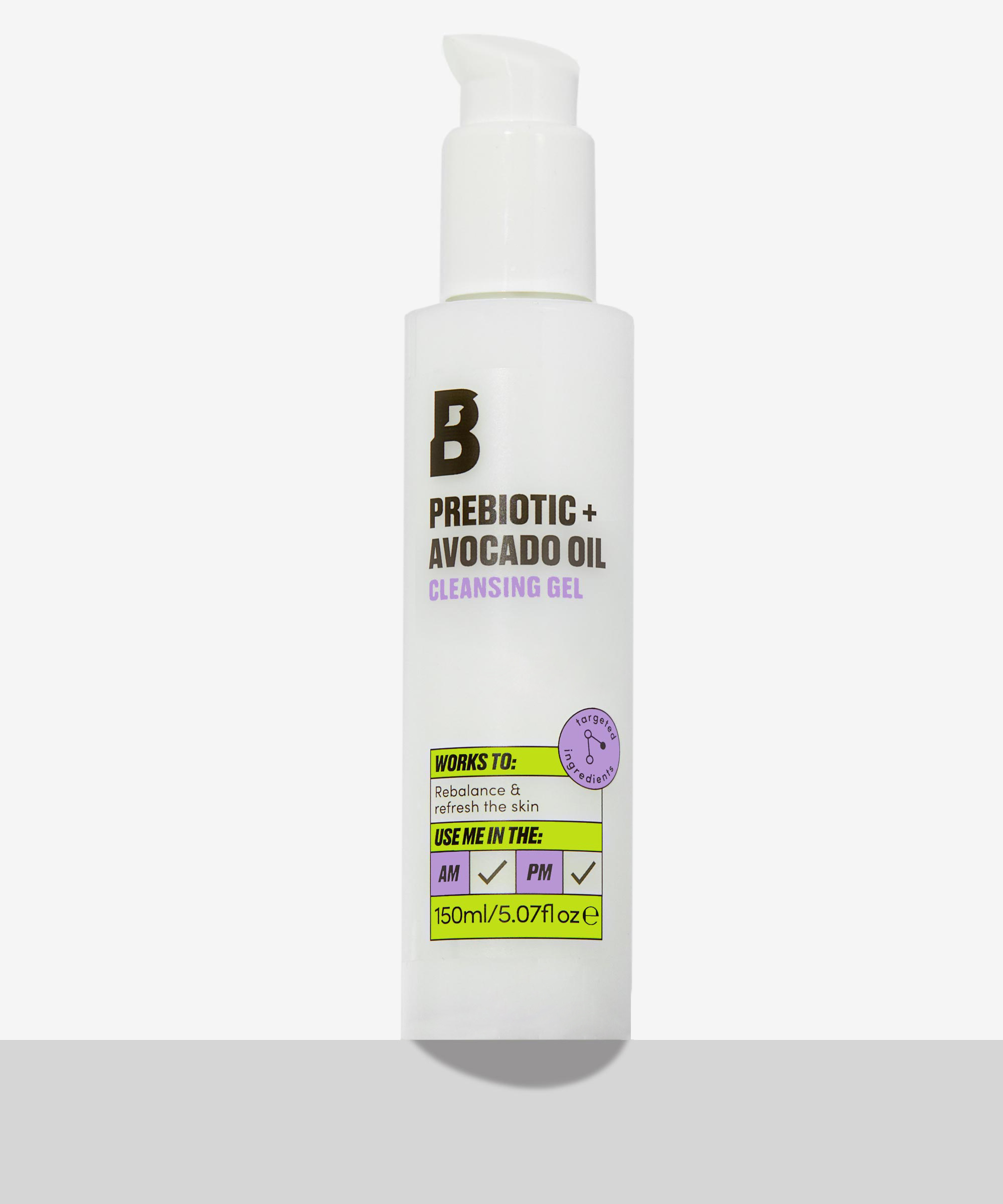 "LOVE IT!!"
Love this cleanser, I've been using it for over a year now and nothing works better for me. I like that it's not foaming, it doesn't dry your skin out and you don't need a lot so it lasts a while.
Katie
"FAB CLEANSER"
Lovely product, leaves face feeling so smooth and clean. The gel is a nice consistency and you only need a very small amount to cover the whole face.
Stacey
By BEAUTY BAY Vitamin C + Niacinamide Cleansing Gel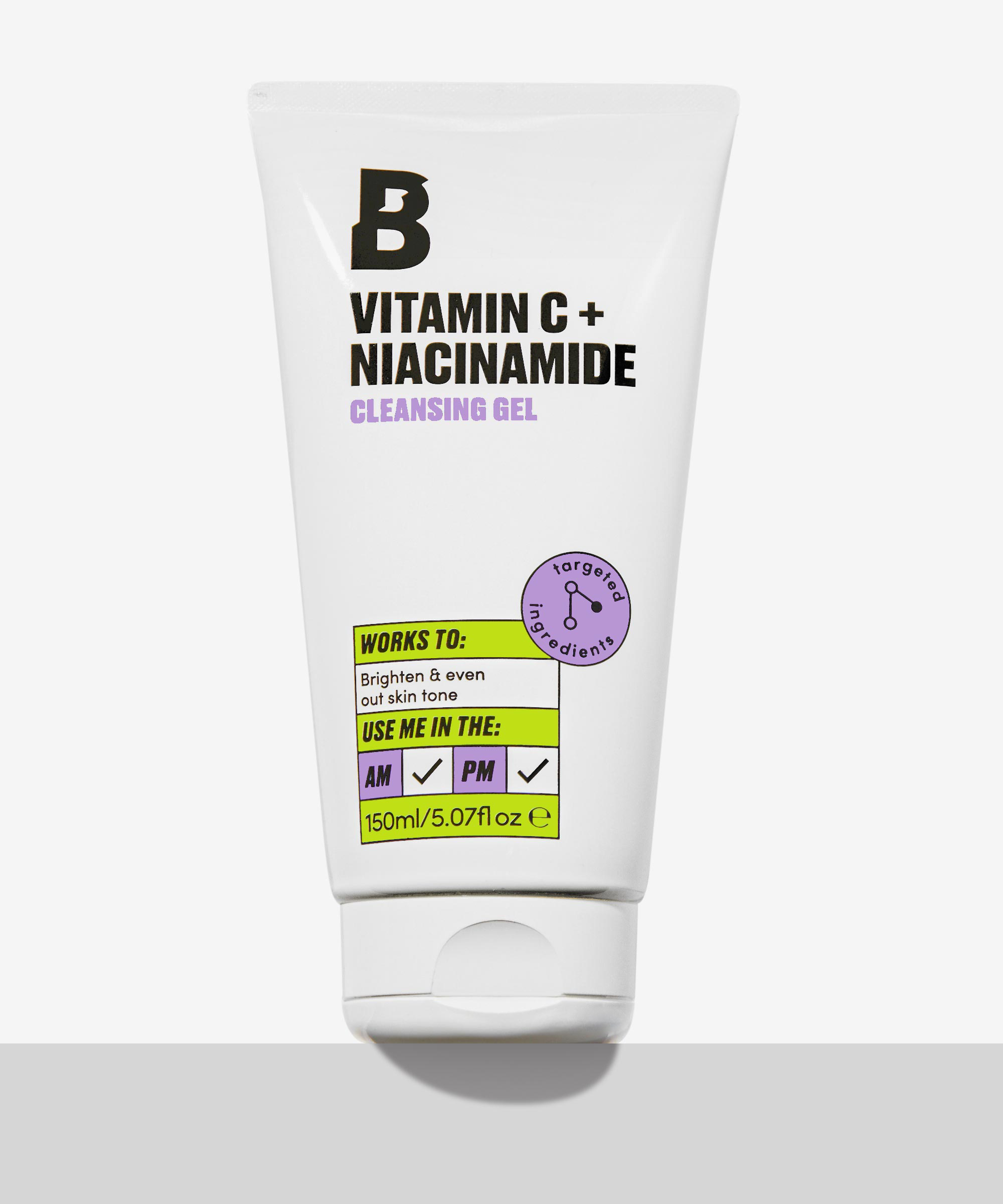 "GOOD FOR COMBINATION SKIN"
My skin is all over the place depending on my mood and the weather. What I like about it is that it is very light and I can use it whether my skin is sensitive or not. It is a very good 'all-rounder' and I would recommend as it is reasonably priced.
Tasha
"LEAVES SKIN FEELING CLEAN AND FRESH"
Really nice gel-like consistency which leaves face feeling clear and clean. I have quite sensitive skin and this didn't dry it out. It left it feeling bright and hydrated but free of excess oil. It also doesn't have a strong fragrance which is a bonus for me!
Zoe17
"BEAUTIFULLY CLEANSED SKIN!"
This Brightening Cleansing Gel is so easy to use as part of my cleansing routine. It's straightforward to apply and rinse off. The scent is really refreshing too. The gel gently foams to remove impurities and leaves my skin feeling clear and hydrated. It doesn't dry my skin out at all and it gives it a real boost!
EB34