There's only one product we reach for when we're chasing that dewy, radiant and glowy finish. It has to be highlighter. Thanks to its evolution in the beauty world, highlighter is now available in a range of textures, think powders, liquids, creams and balms. With that said, there are now so many ways to achieve that lit-from-within-glow, it can be hard to narrow it down.
Perfect for those with oily skin or anyone who likes to lock in their liquid formulas for that extra glow, applying powder highlighter to the cheekbones, nose, cupids bow, chest and shoulders is a fool proof way to nail the glow.
If you're a fan of a powder highlighter (join the club) and want the 411 on how and where to apply it, you're in luck.
See below for @amxndakali's beginner tutorial on how to apply highlighter.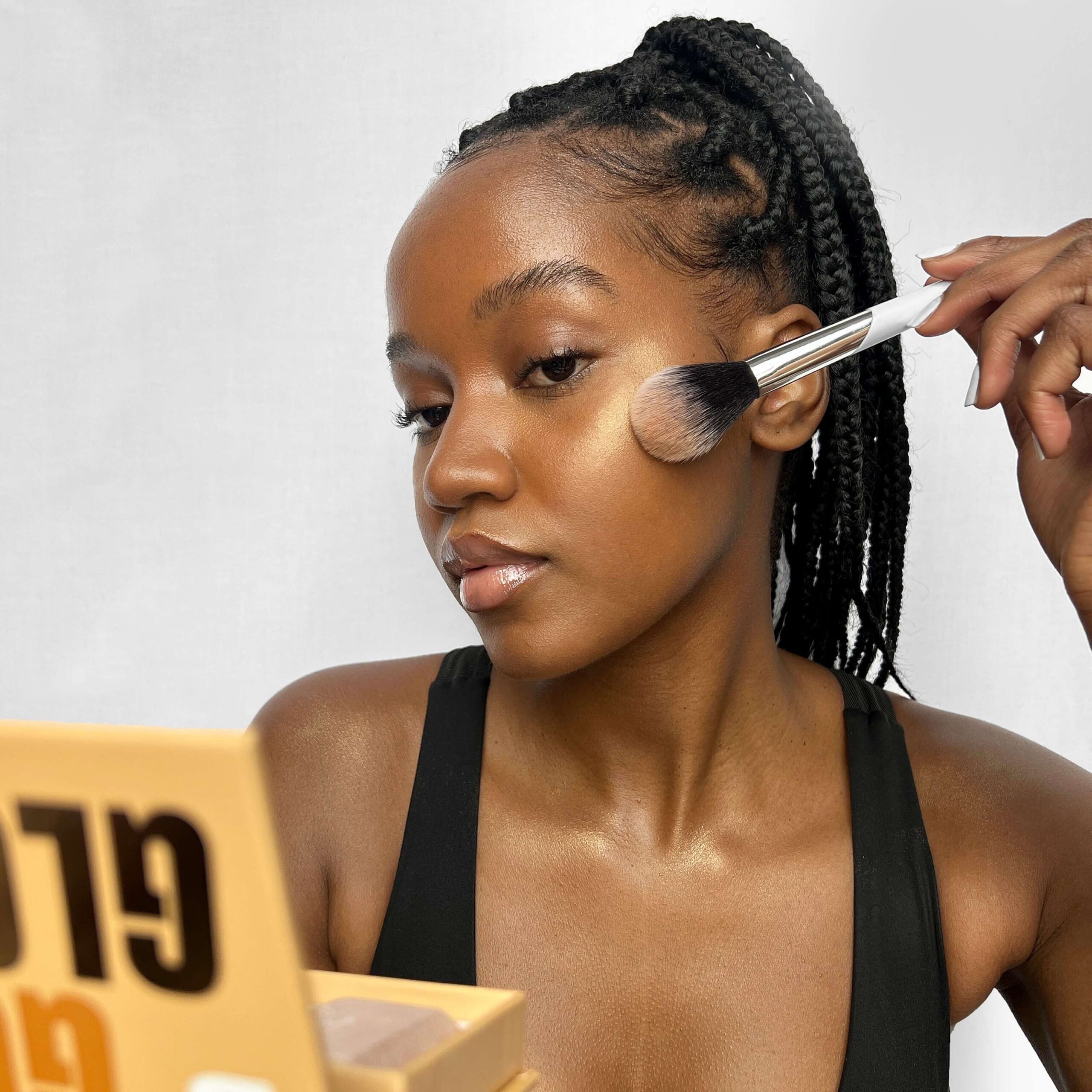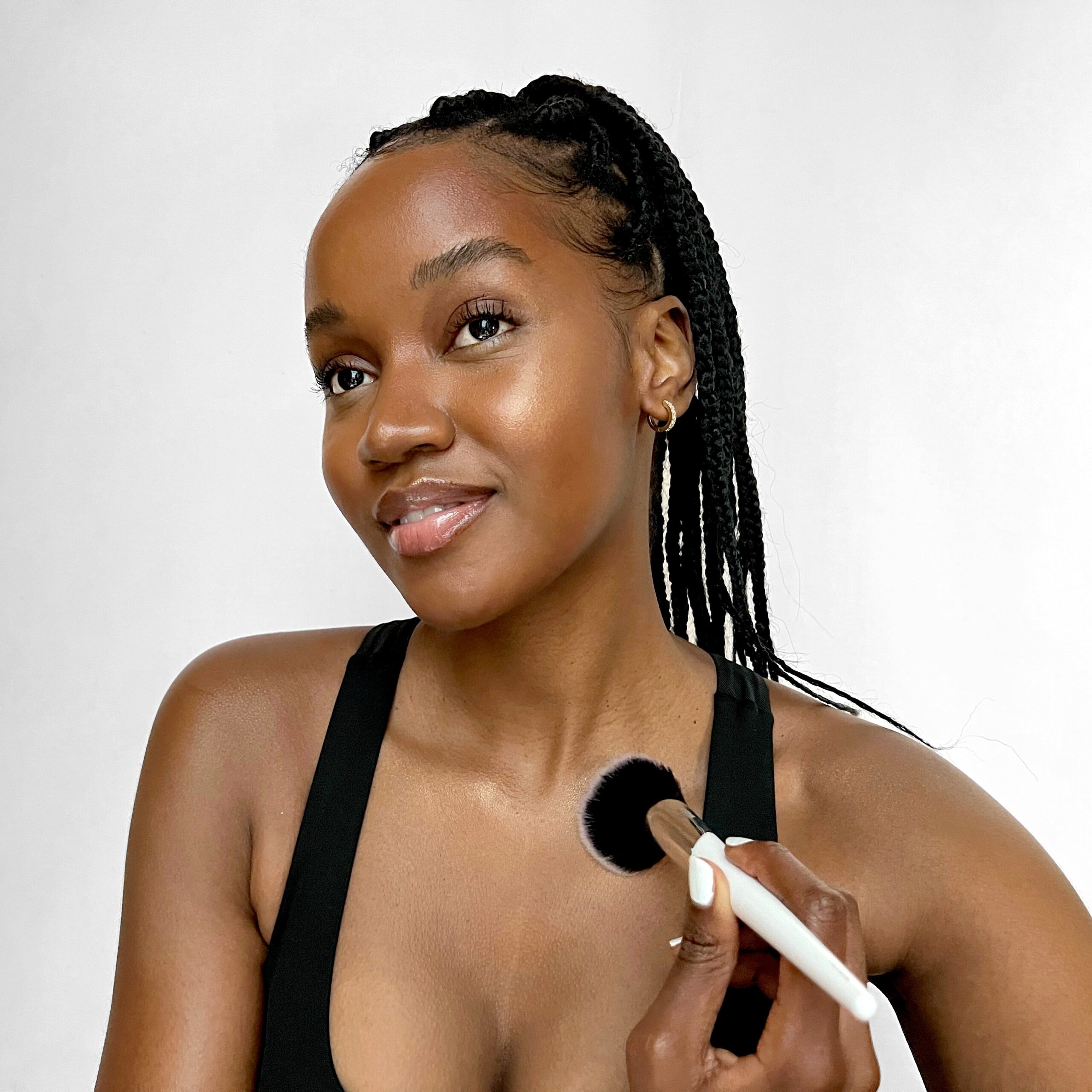 If you want to max out your glow status, apply your highlighter to your body too. The chest, shoulders, collarbones, basically all the places that naturally catch the light. Like the face, apply with a fluffy brush and build 'til you reach your desired glow.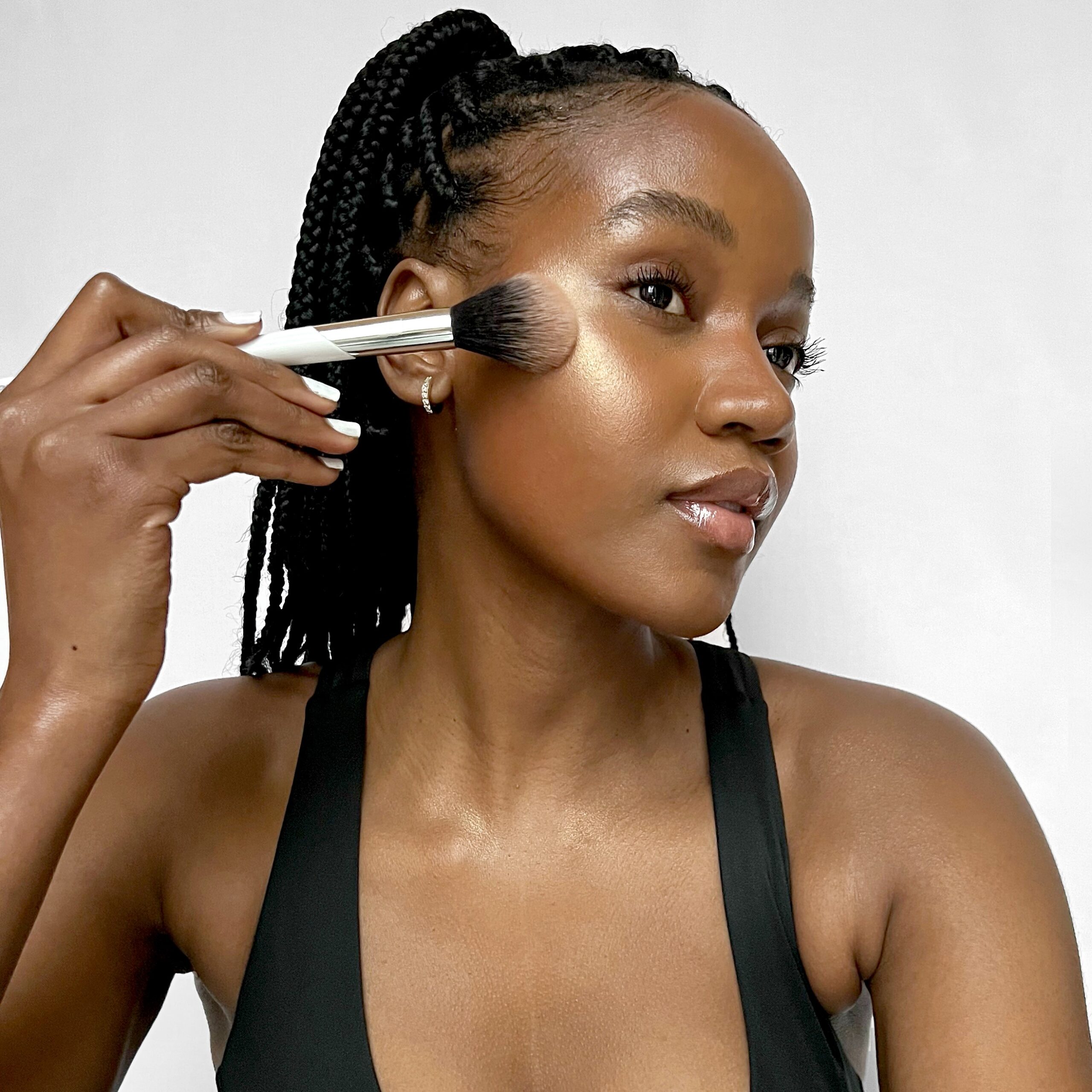 A fool proof way to take your highlighter to the next level is to use it wet. And by wet we don't mean dripping, soaking wet, just damp. Start by spritzing your skin or brush directly with a setting spray, then apply as normal and let the results speak for themselves.