Super-long, sleek, layered hair a la Kim Kardashian is on trend for 2018, so if you're regretting a recent crop or bob, fear not, you can grow it back. It's 2018 – and taking a pill to grow your hair, boost a tan, clear your skin, and reduce cellulite is as common as popping a painkiller for a headache.
Nutritional beauty supplements are taking the cosmetic market by storm, targeting skin, hair, and even eye health with dedicated formulas. Relying on scientifically researched ingredients and high-quality extracts, they're as vital to the modern woman's beauty routine as face wash and lipstick.
I've always had long hair, it's kind of my thing – thick, cascading tresses which tumble well past my shoulders. Since childhood I've been the envy of my friends, hairdressers, and complimentary strangers on the street. It's an extra accessory for every outfit – a messy bun, a swishy ponytail, a complex braid, even, on wintery days, a cloak which provides an extra layer of protection against the cold. But the thing is, it hits a certain length (a few inches below my bra strap) and it stops growing. "It's long enough!" my mum, boyfriend, and colleagues say when I grumble – but I'm on a lifelong quest for navel-grazing, Rapunzel-esque locks.
My quest recently (happily) ended – I discovered Hairburst, and the game changed. It's easy to be sceptical about something with claims as bold as 98% faster hair growth and 83% more voluminous hair, but one bottle of vitamins, one month, and two inches of hair later, I've finally broken through my no-grow zone and I'm recommending this to all of my friends who have #hairprobs.
What are the magic ingredients?
Biotin – which improves hair's elasticity and volume and maximises your hair's fastest growth potential
Selenium – boosts hair's growth and also helps to fight dandruff
Zinc – vital to preventing hair loss as well as stimulating hair growth
Vitamin E – fatty acids that keep hair feeling soft
Collagen – improves hair elasticity and strength
Which type should I take?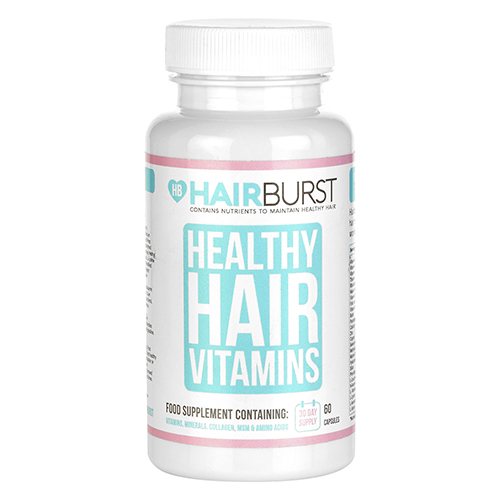 Take these if you don't mind swallowing capsules (they're large) and want to see results fast (they contain 16 more ingredients than the chewy version).
Take two capsules per day, with or before breakfast
Contains 26 natural ingredients
Halal approved
Not tested on animals
No artificial sweeteners
Gluten-free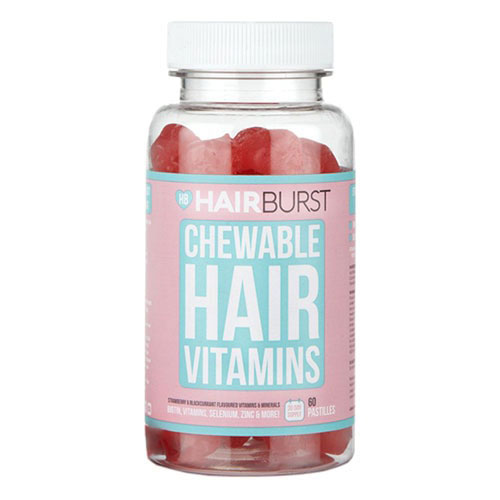 Take these if you don't like swallowing capsules, or want to try a cheaper option. Warning: These taste so good that I had to lock them in my desk drawer to prevent myself from overdoing it.
Take two daily, in the morning
Contains 10 natural ingredients
Tastes like strawberry and blackcurrant
Not tested on animals
Gluten-free