Ready to relive your indie-grunge era? We've already covered the bases with indie sleaze makeup inspo, and now it's time to tackle the nails. Inspired by all things 2000s, this barbed-wire heart, chrome nail design is perfect for nail art beginners and pros alike.
Get ready to enter your '00s party scene revival, with this easy-to-follow nail tutorial, that we guarantee you're gonna love…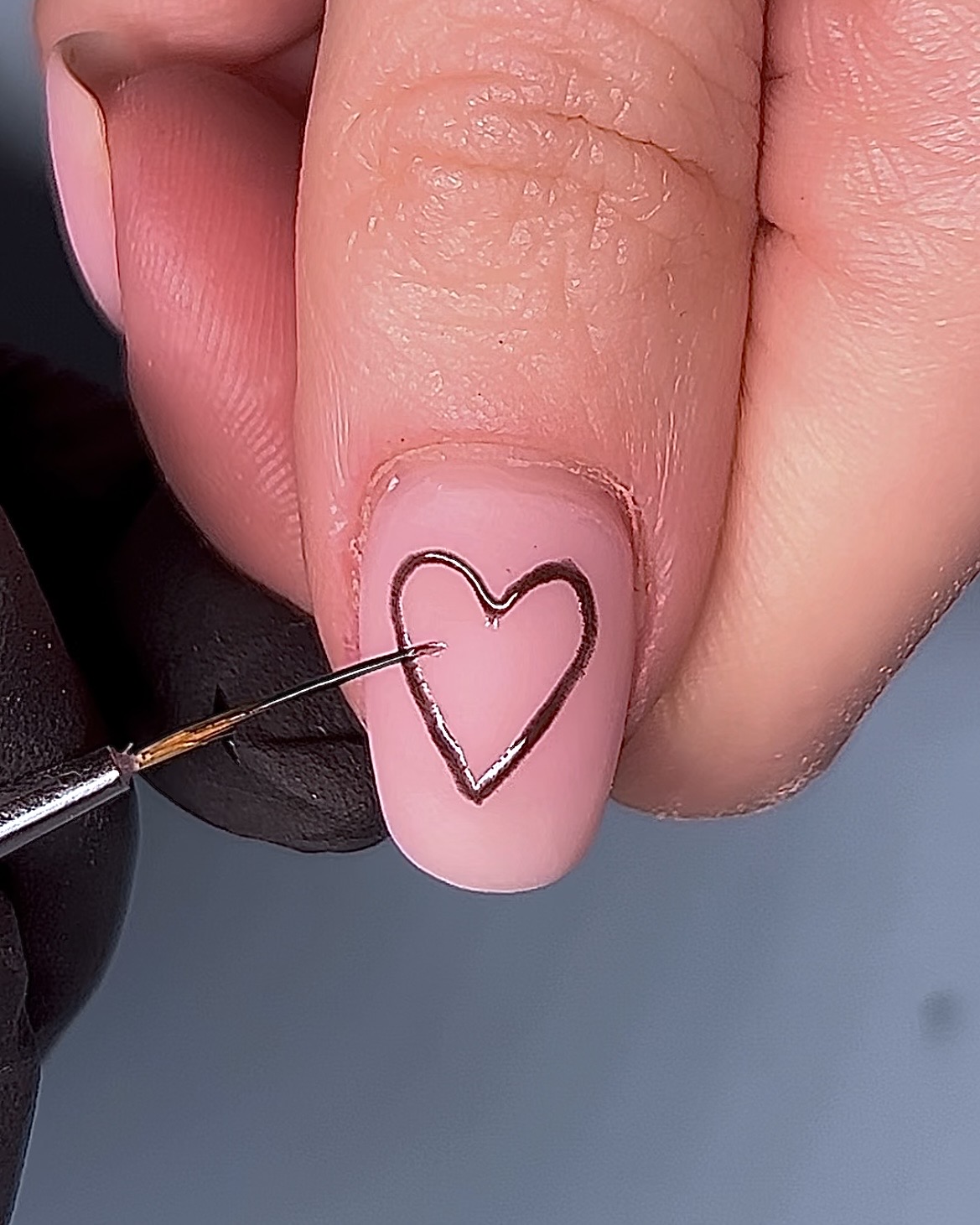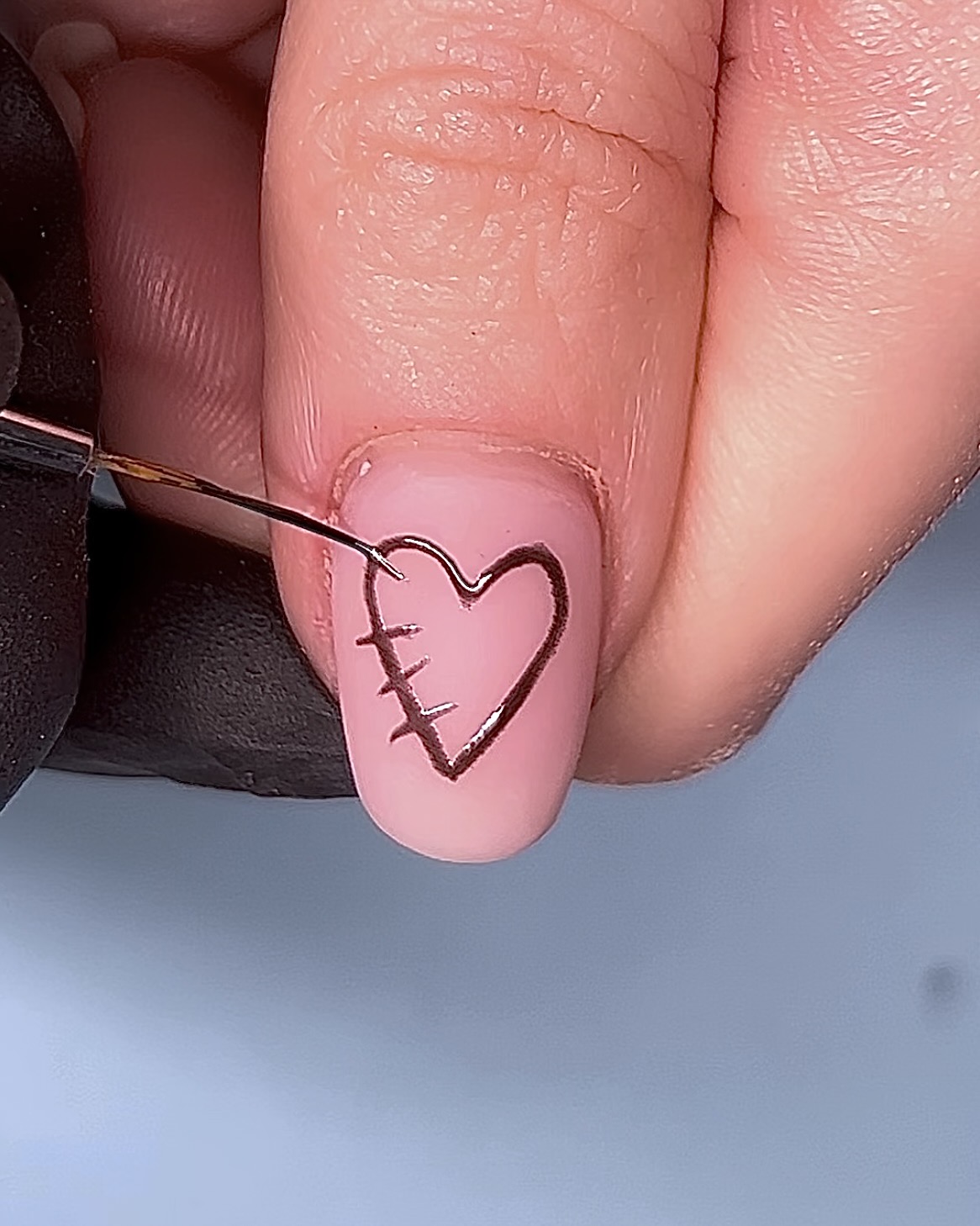 Using the same fine liner brush, create small lines on the edge of your heart, this will help create the barbed wire effect.
Instead of curing this layer of gel for 60 seconds, only cure it for 30 seconds, this is crucial to help your chrome powder stick to the polish.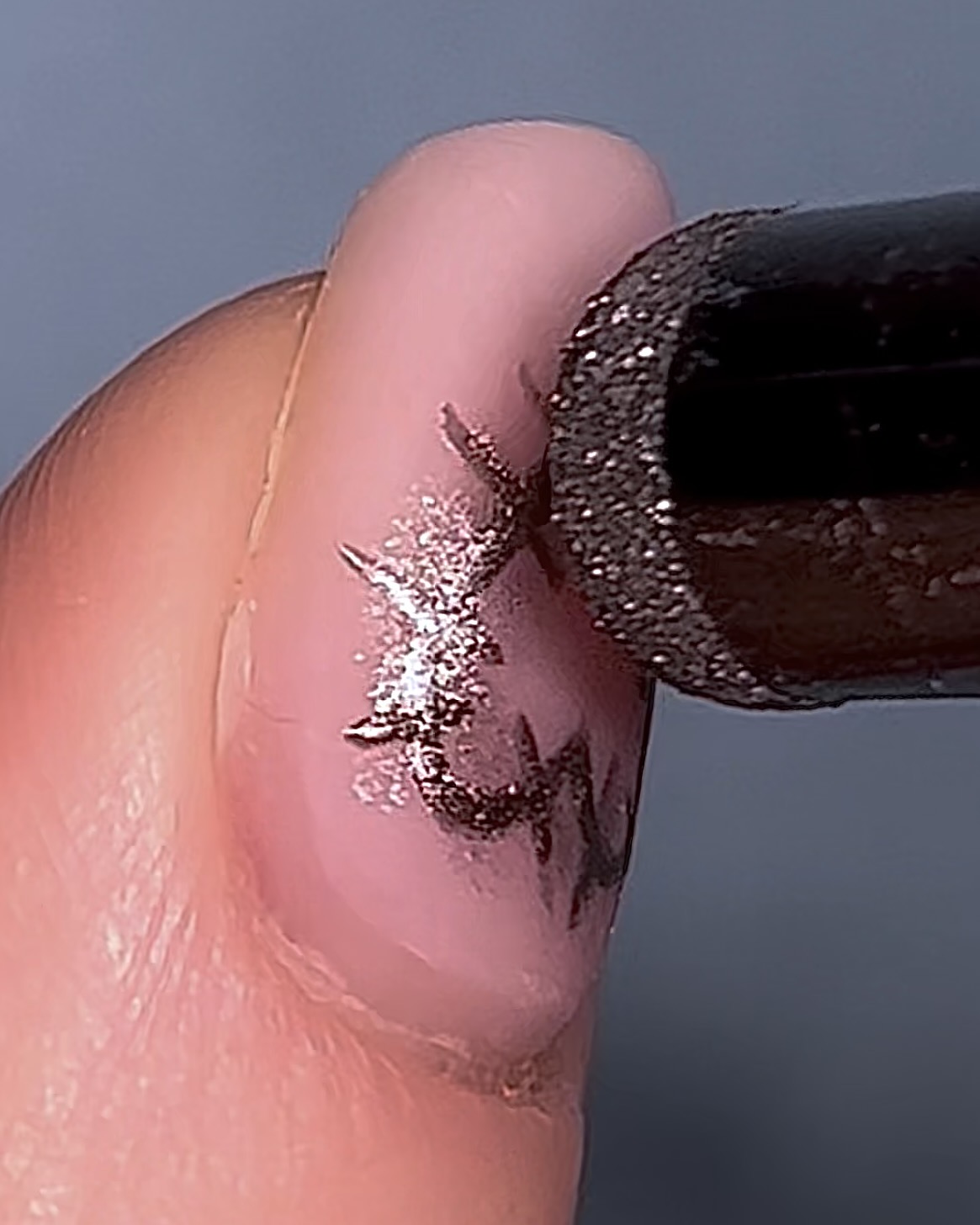 Once cured, open your Cushion Powder Chrome Pen and rub it in circles onto your black gel polish. It will stick onto the polish.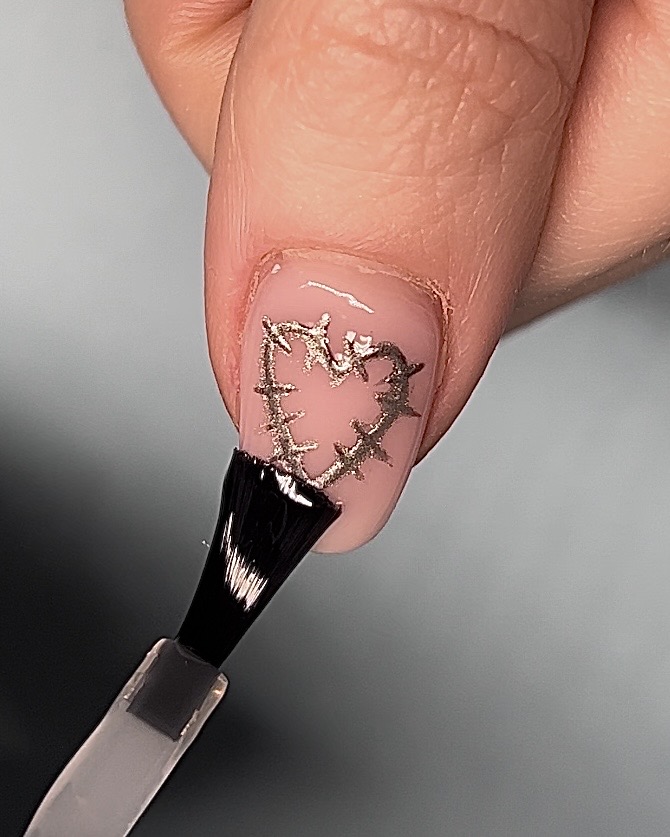 Finish the look by applying a top coat to the whole nail, to lock your design in and prevent chipping. Cure in your lamp for 60 seconds.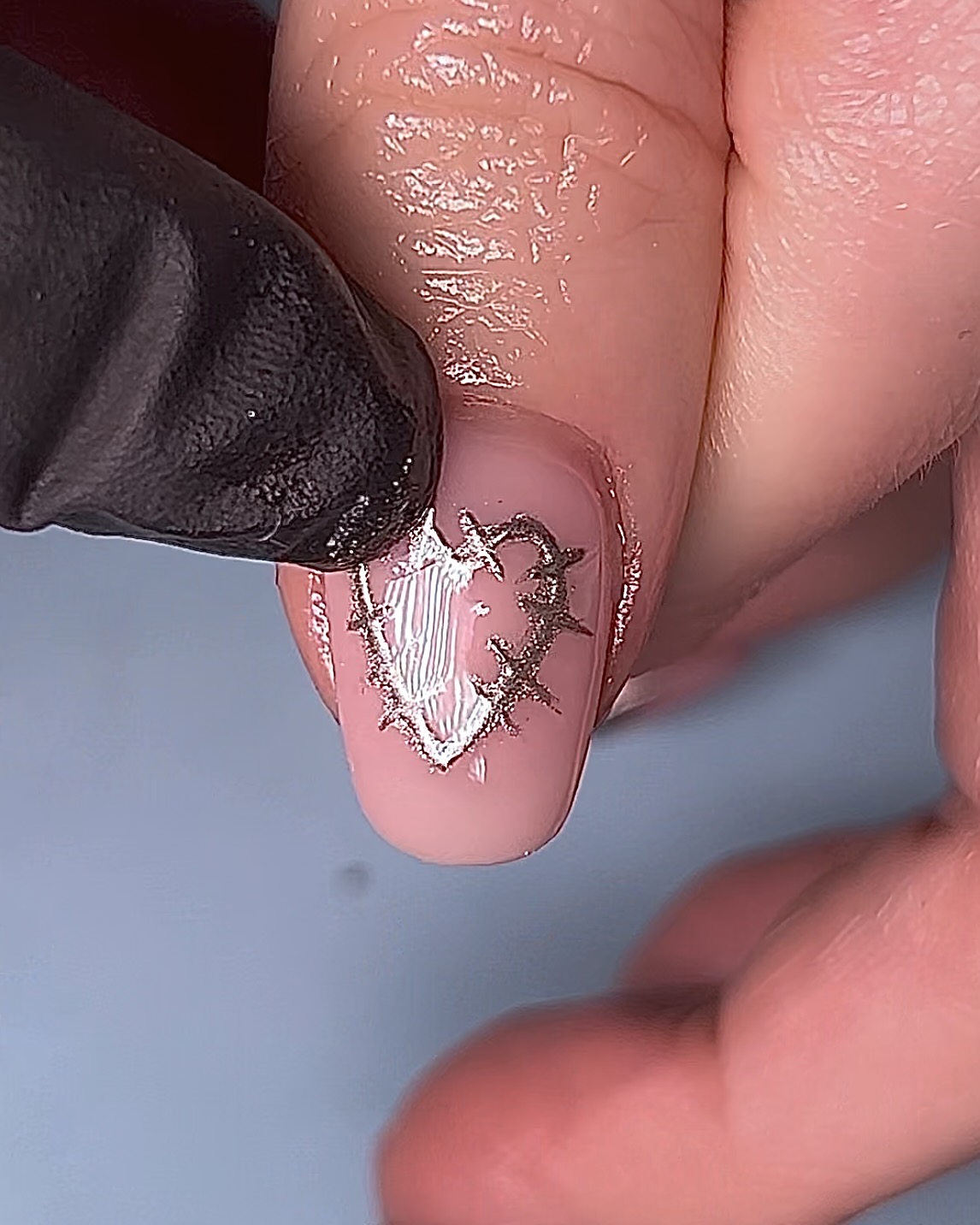 Once your top coat is cured, apply cuticle oil to the cuticles to keep your nails healthy and strong.