We've all got that one friend who wouldn't dream of going to bed before they douse themselves in glycolic toner, followed by three different serums, a layer of essential oils, and a fine spritz of purified water to seal the deal. Love that for them. So why not make them smile this Christmas, with the perfect pamper prezzie.
Coco & Eve The Mini Hair Kit
Your beauty-buff mate is likely to have seen this little pink tube all over the 'Gram, so impress them with your knowledge by gifting them this cute Coco & Eve holiday set, complete with their iconic vegan, cruelty free hair mask (in a cute travel-size to boot!), and adorable shower cap. They might even tag you in their tub-time selfie.
NEOM Happiness Hero Scented Candle 3 Wick
'I really don't need another candle', said no-one, ever. Upgrade their pamper mesh with a NEOM Happiness Hero Scented 3 Wick Candle. With its refreshing mix of neroli, mimosa and lemon, it really is the closest thing you'll come to a 'spa smell' this side of 2020.
Aurelia Sleep Pillow Mist
It's called 'beauty sleep' for a reason! We all know wellbeing starts from within, and – besides – great sleep gives you that well-rested glow that no serum can quite compete with! Make sure your pal spends their full eight hours in the land of nod, with the Aurelia Sleep Pillow Mist.
Sunday Rain Watermelon & Mint Bath Salts
Give your pal the gift of a perfect Sunday bath day, complete with boujee bath salts. Why not create a little pamper package for them, complete with their fave snacks and a list of Netflix recommendations? Add a jar of Sunday Rain Watermelon & Mint Bath Salts into the equation and they'll emerge from the bathroom a brand new human.
Shea Moisture Jamaican Black Castor Oil Leave in Conditioner
Mario Badescu Mini Mist Collection
Mario Badescu is the undisputed king of face misting. His range of mists have different tailored blends of scents & ingredients that can do anything from pepping you up, to helping you sleep. They work fabulously to set your makeup and rejuvenate it throughout the day too, while the skin-loving ingredients give you that little extra something from your face mist. Give the gift of great skin (and great makeup, if they're that way inclined) with the adorable Mario Badescu Mini Mist Collection, perfect for on the go, or for popping in their travel bag.
Brushworks Rose Quartz Roller Spa Set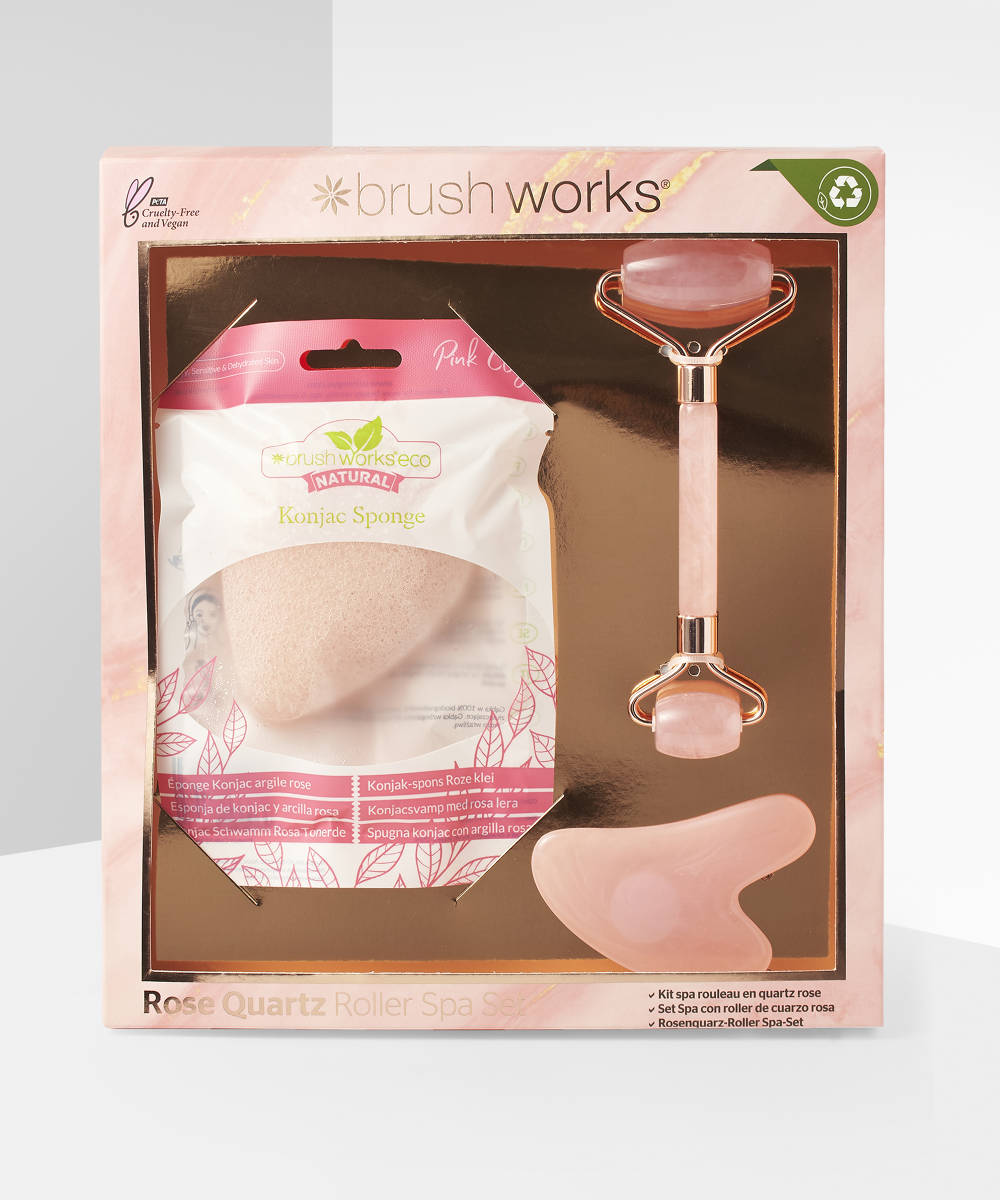 If you didn't post a Boomerang of you rolling your face, did you even do it? Face-rolling increases blood flow for a healthy glow, decreases puffiness, and even helps facial products penetrate deeper, so step up your friend's skincare routine with the Brushworks Rose Quartz Roller Spa Set. Plus, the rose quartz roller looks cute AF in shelfies.