Whether it's a big meeting at work, a Zoom catch-up with our besties, or just for lifting the mood when we're feeling less than glam, lipsticks are the ultimate beauty product that never fails to help us feel positive.
That's why we want to introduce you to your next confidence boosters: By BEAUTY BAY's first ever lipsticks. With eight creamy matte shades to choose from, plus two bundles if you need them all, the lipsticks are here to lift your mood and remind you that beauty is all about how you see yourself.
The past year hasn't given us many opportunities to show off our looks but spending more time at home and wearing face coverings when we're out doesn't mean we have to quit indulging in a pop of lipstick. By BEAUTY BAY's Lipsticks are here to let your lips do the talking and give you a sense of normality, even if it is just for yourself.
So, find your next fave shade, match them to your pyjamas, and work it from home with the By BEAUTY BAY Lipsticks.
Find the perfect matching By BEAUTY BAY Lip Liner here.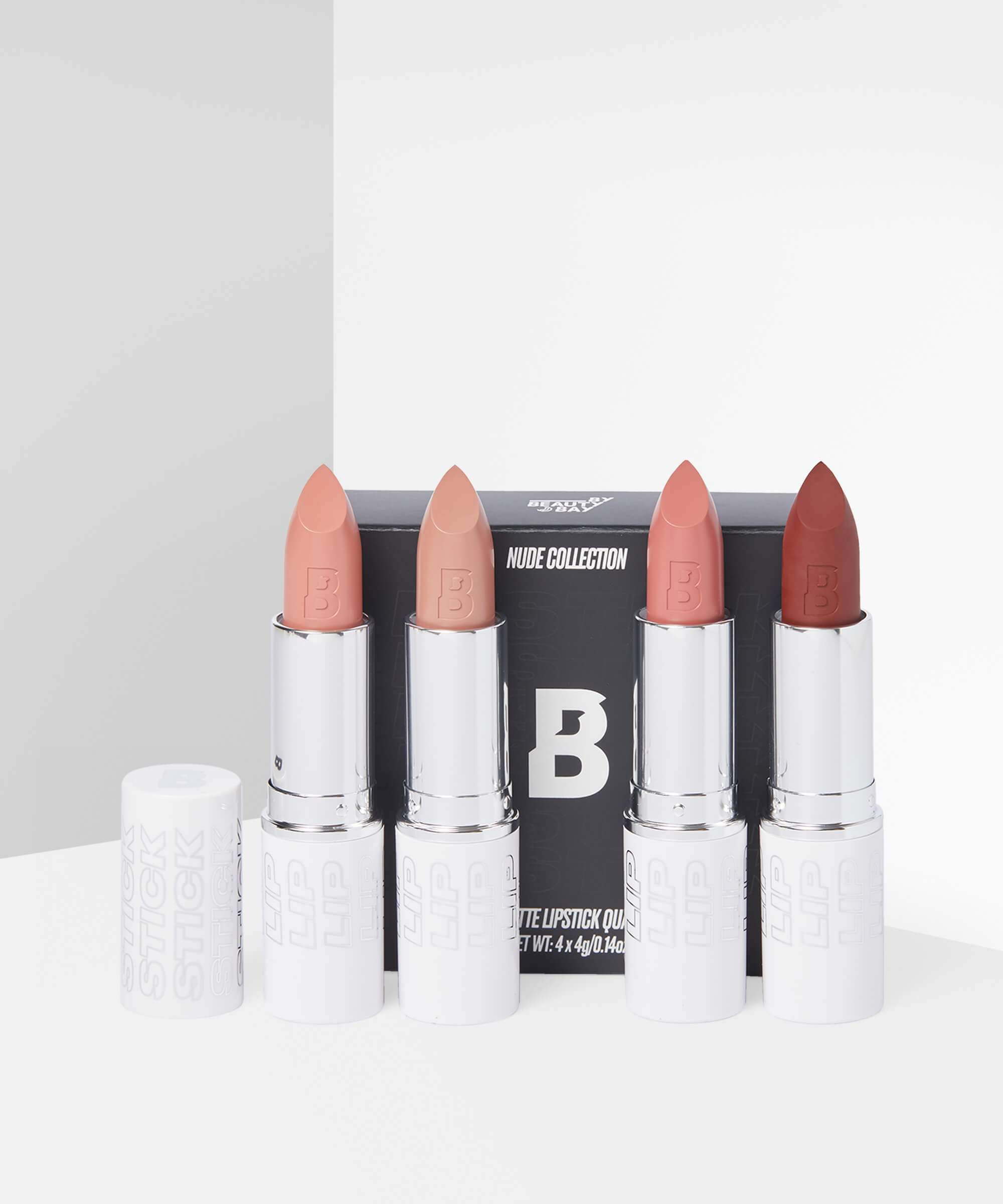 If you're a big fan of the nudes and need one in every room to keep the glam going while you're working it from home, The Nude Collection is for you.
Freckle: An ashy brown nude
Tea: A light nude
Pinch: A pink toned nude
Cola: A deep red toned brown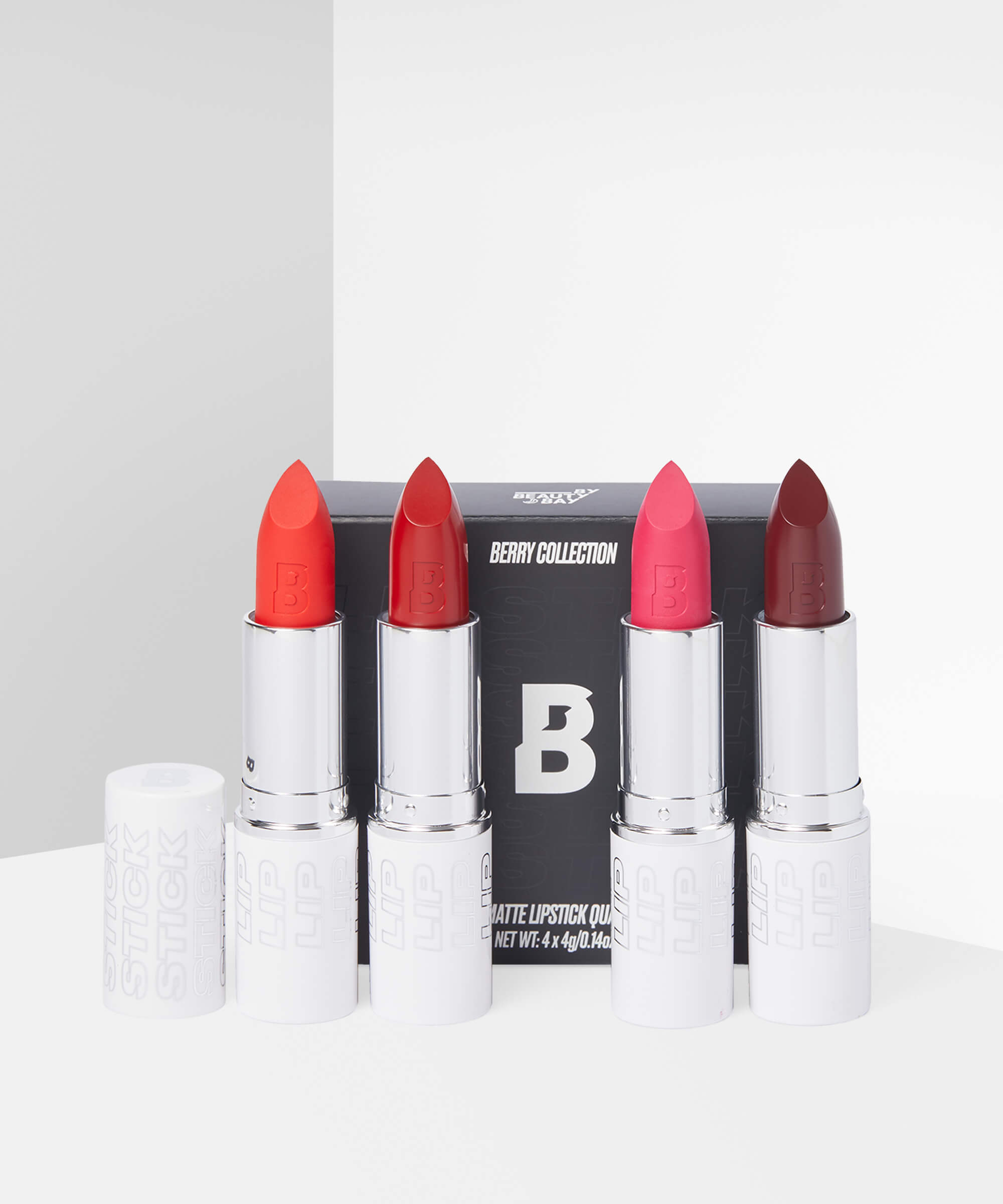 If you're all about the berry shades and need all four in your haul, The Berry Collection is here to give you those bright pops of colour whenever you need a pick-me-up.
Scrunchie: A bright pink
Jam: A deep purple toned brown
Juice: A bright orange toned red
Sauce: A true red