All beauty obsessives know the power of a really good powder bronzer. If you wake up feeling out of sorts and need a pick-me-up, reach for the bronzing powder for an instant boost. If you haven't had time to tan, dig out the bronzer. Or if you've saved a face shaping hack on TikTok, you know you're going to need a bronzer.
The tricky part is finding a bronzer that you actually love. With so many powder bronzers out there, it can be difficult to find one that actually makes you feel sun kissed and glowing without the dreaded caking. But your fellow beauty obsessives have done a lot of the hard work for you; tirelessly trying and testing formulas and writing handy reviews so you can find your fave more easily.
Keep scrolling to meet all the five-star rated bronzers and discover just why they're so good. Don't forget to leave a review if you find your own stellar bronzer, you could make someone's day.
BY BEAUTY BAY POWDER BRONZER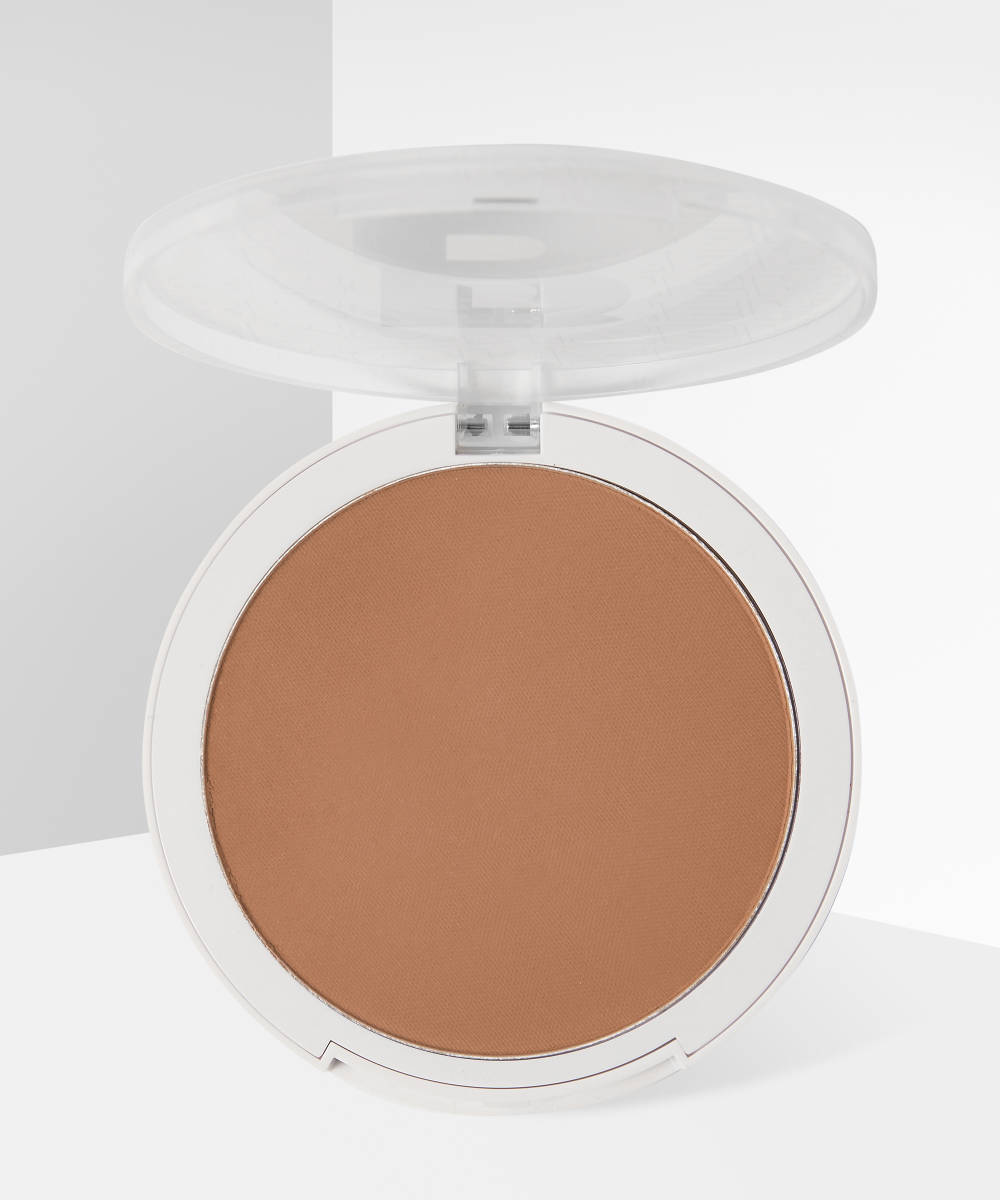 "BUTTERY"
This bronzer blends really well and offers a good buildable pigment. It's almost buttery with the way it glides on.
Emma w
"GREAT BRONZER"
Been looking for good bronzer for a while, I actually seen this on TikTok! Good coverage, nice shade, and love that its matte!
Morag
"GORGEOUS"
Super buttery, gorgeous color. I believe this will be my go-to bronzer. It is for sure my favorite.
Mariana Marques
PHYSICIANS FORMULA MURUMURU BUTTER BRONZER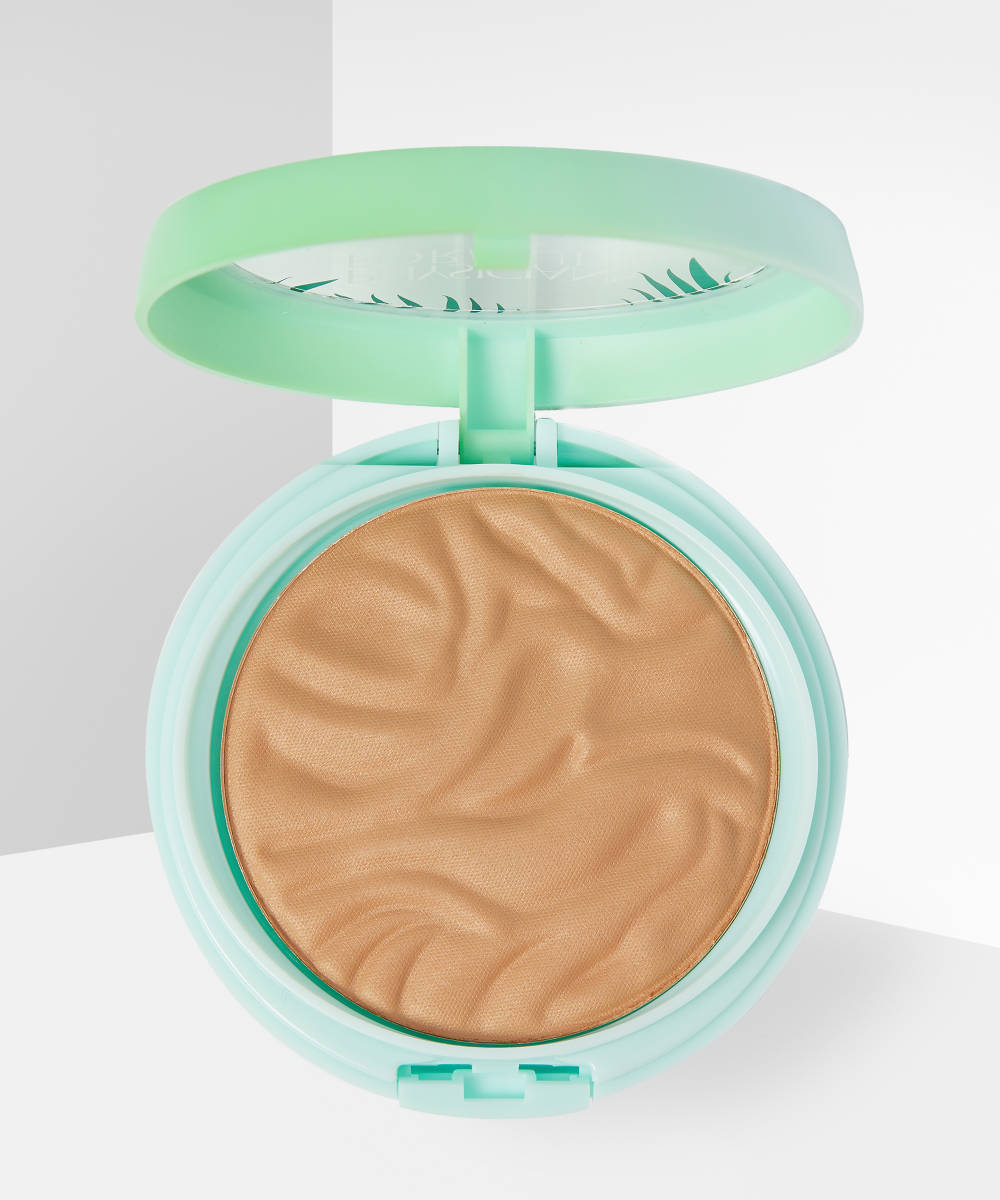 "LOVE THIS BRONZER"
This is my favourite powder bronzer I've ever tried; I love the large pan and the shades are great! Also smells of coconut and blends really well.
Rachel
"LOVE LOVE LOVE!!"
I absolutely live this bronzer; it looks so natural on bare skin for a healthy glow. It also looks great on foundation, so blendable. Gorgeous!! Smells great too.
Bethan
"MY NEW FAVE – 10 STARS!"
Eurgh, really love this bronzer so much. Pigmented, same colour in the product as it is on your face. No fall out. Beautiful finish on skin. Smells like summer. Amazing value especially when there are similar products to this out there more expensive. Although, if you don't like Murumuru butter smell, don't get it as it is very distinctive. However, it is amazing on every other level.
Not a Beauty Influencer V
REVOLUTION PRO SCULPTING BRONZER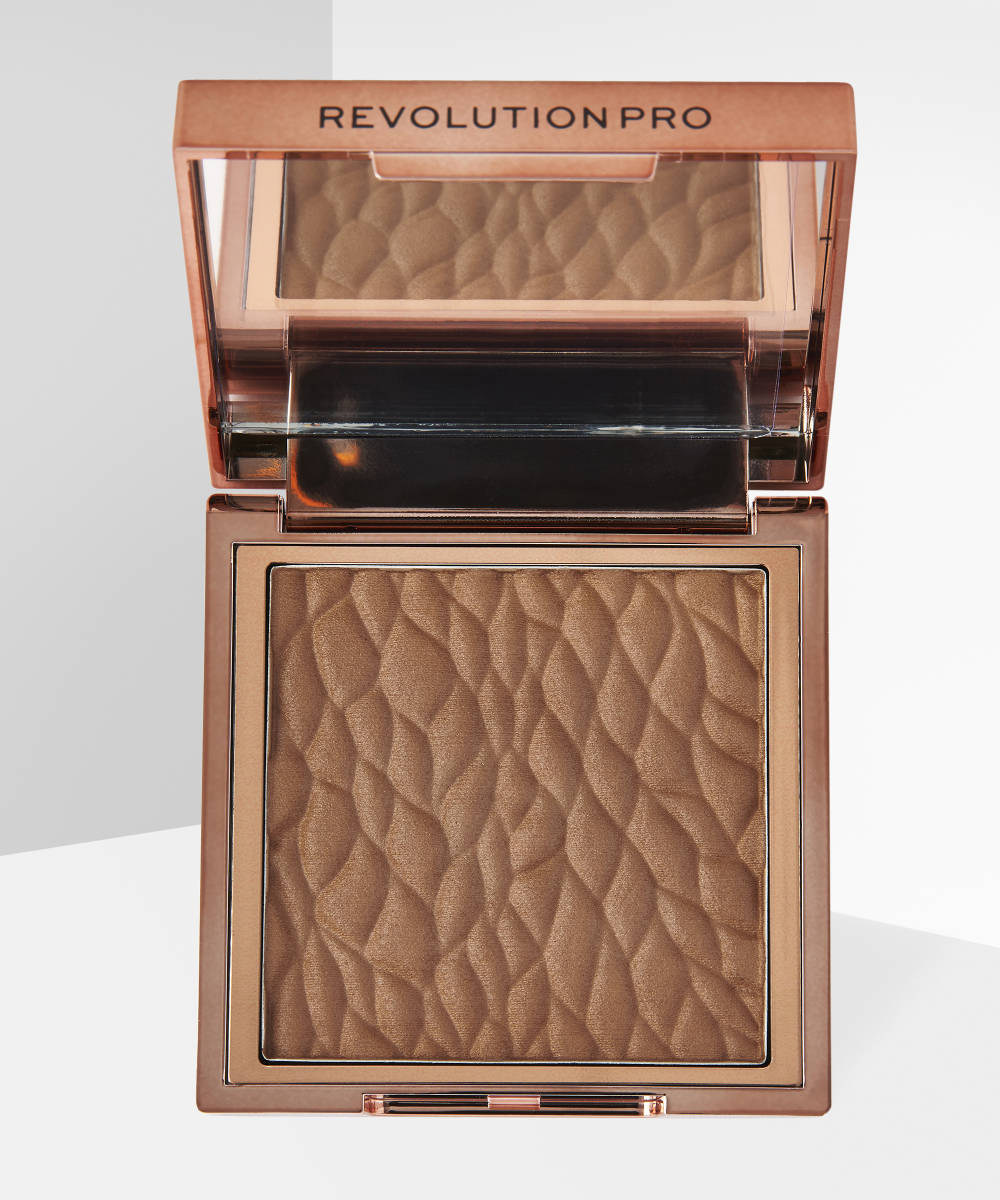 "LOVEEE"
I love this bronzer! perfect color for medium to tan skin tones and has the perfect balance of warm and neutral, I hate it when my bronzers look like a deep blush and has too much red. this one looks a lot more natural but also gives a good amount of warmth. Also, it's no overly pigmented so you won't get a muddy look, and the packaging omg! you honestly feel like you're buying a high-end product, would 100% repurchase.
Ayah
"FAB BRONZER"
Great bronzer, best one I've ever bought, everyone keeps asking if I've had sunbeds.
Donna
"BEAUTIFUL BRONZER"
My first time ordering on BEAUTY BAY and it came so quickly all the way to Australia, with sustainable packaging and everything intact. I was so impressed with the bronzer itself and have nothing negative to say about it. The shade 'cacao' is a milk chocolate brown shade with a good undertone for my light-medium skin (not too red/too blush-like), so I can use it to bronze all the points of my face where the sun would naturally hit for a warm tan look or to contour my cheekbones, jaw, nose, etc. The finish seems satin-ish to me- not matte to the point of looking heavy and dry, not shimmery but still has the most subtle glow to it that gives it a smooth texture on the skin that just blends like a dream. The packaging of the product is cute and comes with a good-sized mirror inside the compact. The formula is also vegan and cruelty free, so it definitely ticks all my boxes.
Mimi
MILANI SILKY MATTE BRONZING POWDER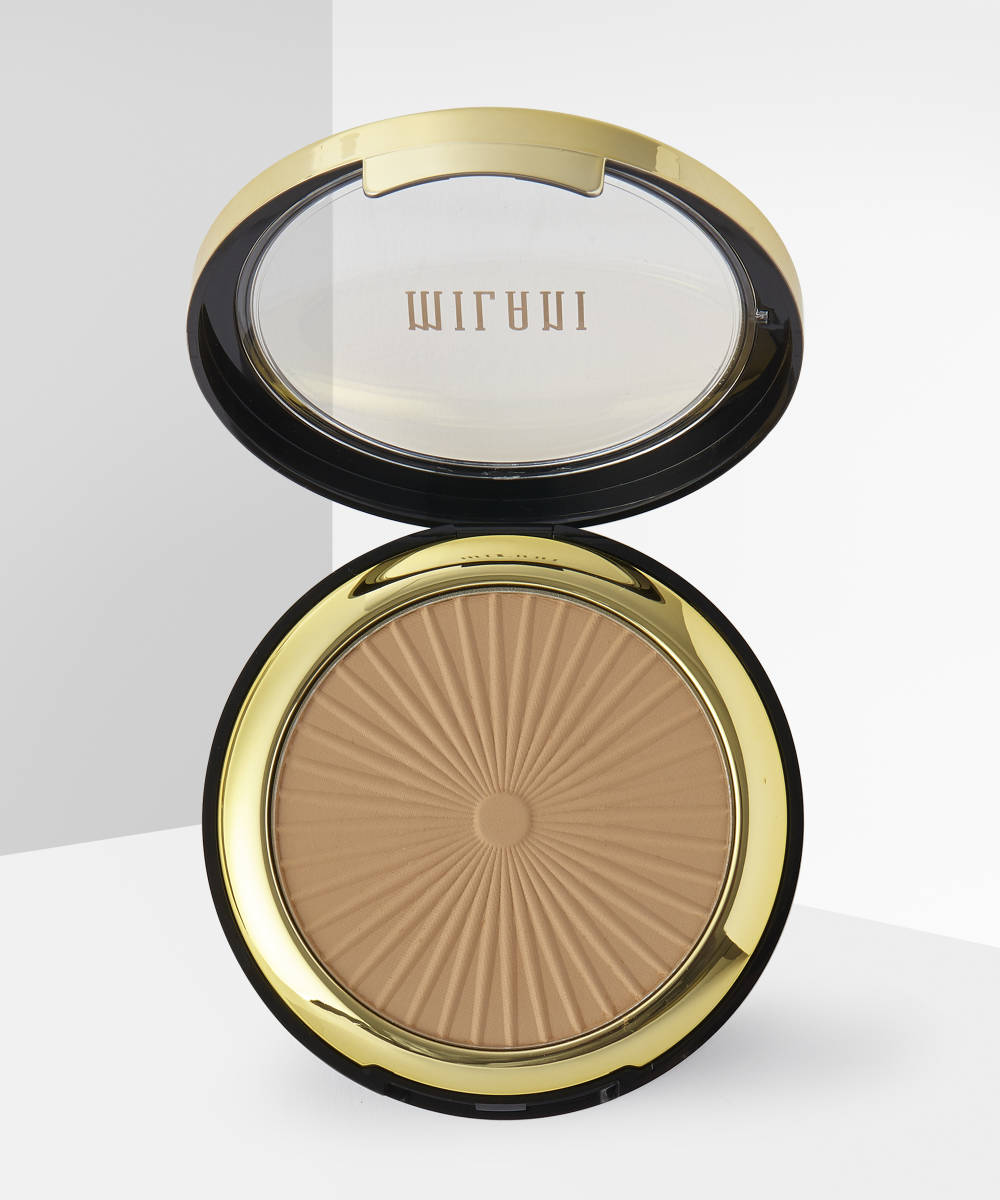 "ABSOLUTE GO TO"
My go to for bronzer/contour. I use this daily as my contour product, it's not too warm nor is it extremely ashy it has a pleasant smell and works well with lots of other products (foundation, powder, blush etc…). It's not too expensive either which is great.
Lozz
"BRONZED UP…"
A great bronzer! Easy to blend, colour on the cool tone, not too orange… Very buildable. Good for contouring.
Paula
"MY NEW FAVOURITE BRONZER"
Gorgeous natural shade & very easy to blend. Will definitely be purchasing more of this range.
Shonagh Scribbles
TOO FACED CHOCOLATE SOLEIL BRONZER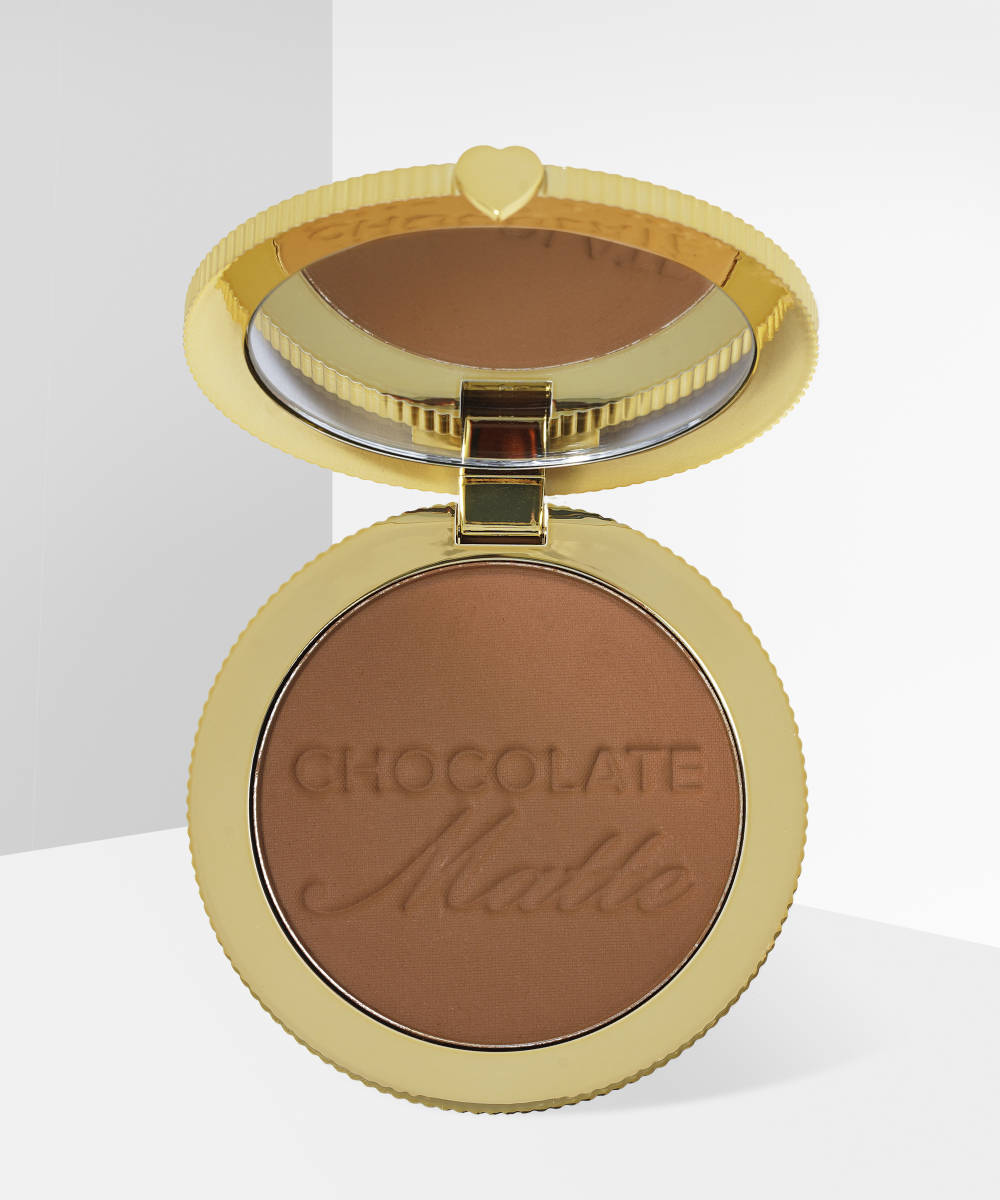 "VERY GOOD"
Smells like holiday! a very complimentary contour colour, it's not too warm nor too cool either, lasts all day and blends so easily.
Olivia
"LOVELY"
Absolutely lovely on very pigmented & was recommended to me really happy I bought this also smells like chocolate.
Naii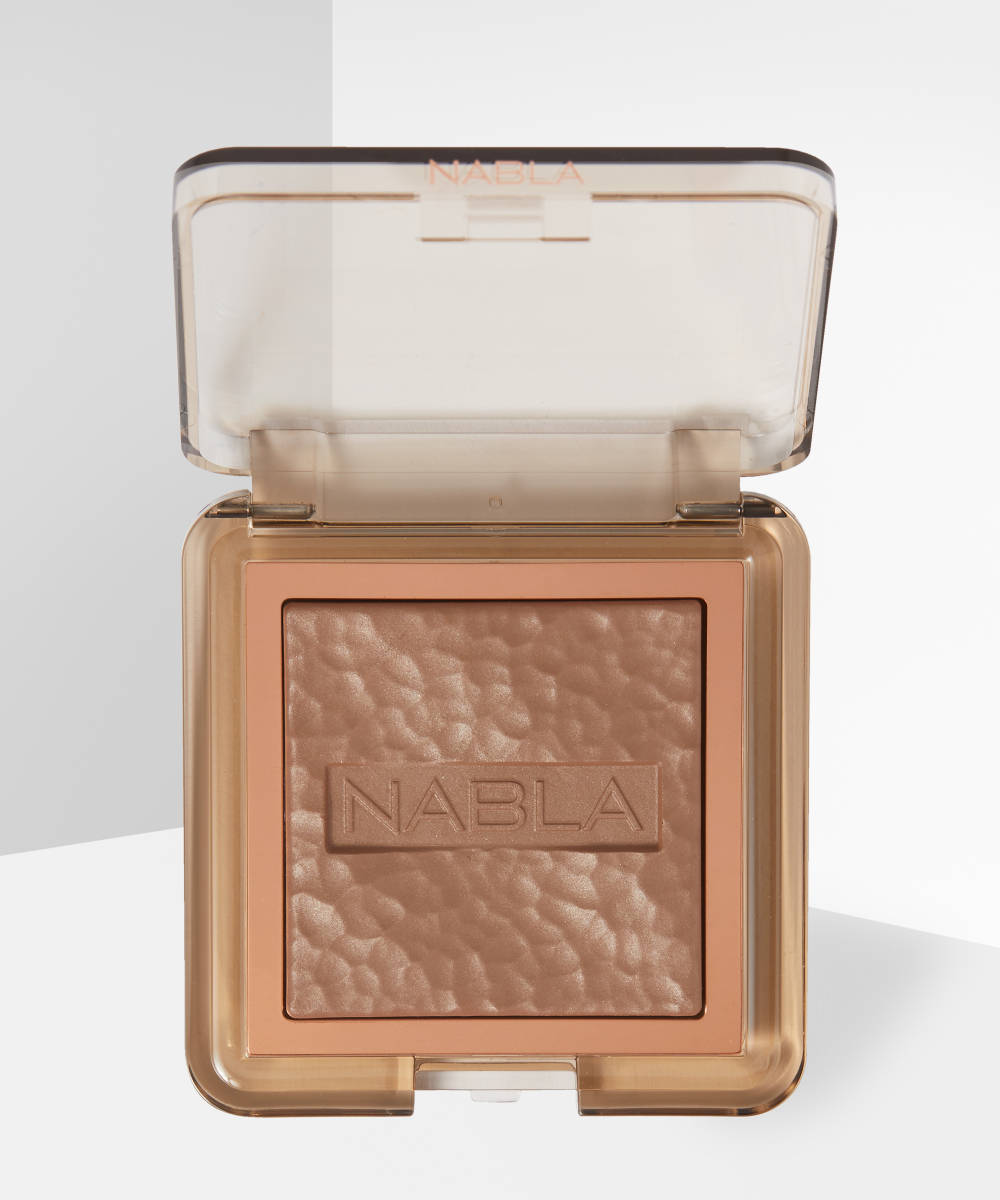 "SOFT REVENGE" IS GREAT FOR OLIVE SKINTONES"
My skin tone is a light, neutral, muted olive so all of the popular bronzers on the market are either orange, red, or too muddy. Soft Revenge looks too deep for my NC20 depth skin tone in the pan but the sheer, buildable formula adds a natural looking tan on my face. I'm the type to gently tap my brush onto powder formulas to pick up product but that won't work with this bronzer as it is dense and kickback-free. The compact feels light but the gorgeous packaging design does not feel cheap at all. Overall, I am glad I purchased this bronzer.
Leslie
"BEST BRONZER I HAVE EVER USED"
Best bronzer I have ever used, I absolutely love it. It's very pigmented, a perfect contouring colour for my cool-toned pale skin – not too grey, not too orange. The packaging is to die for. Highly recommend.
Bryn
"MY FAVORITE BRONZER OF THE PERIOD!"
Ever since I purchased this, I have been using it non-stop. It is light and buildable, great pay-off and long-lasting. 5/5 for me 🙂
Elisabetta
ANASTASIA BEVERLY HILLS POWDER BRONZER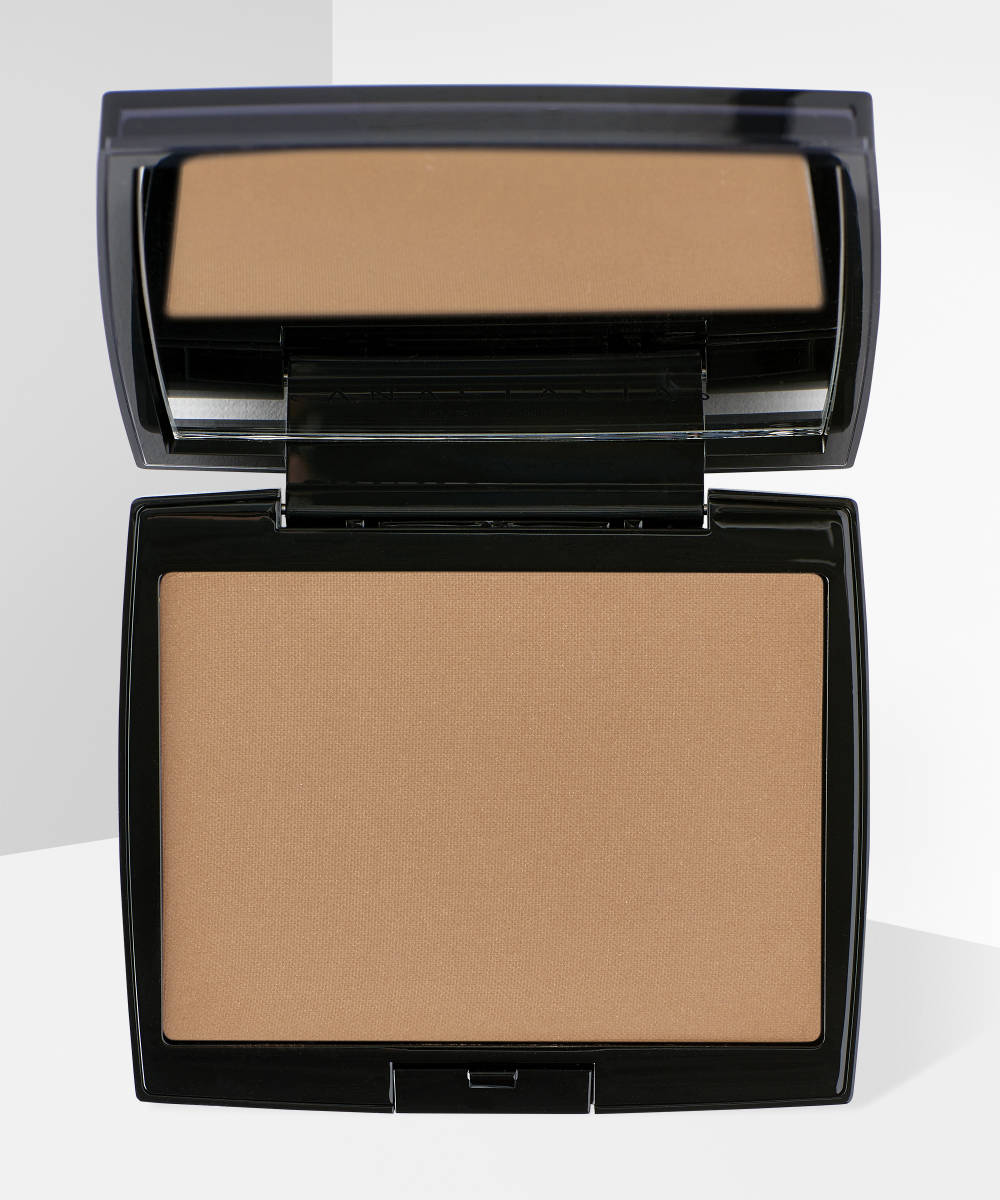 "SUPERB FORMULA"
This is an absolutely stunning satin formula on the skin. If I could go back in time, I'd have picked one shade lighter than Rich Amber for my medium brown NC42 skin. But I can still make work on my skin tone by being very light handed with application.
KMK13
"BEST INVESTMENT EVER"
This bronzer is life changing! I have used sooo many before from Clarins to Dior to Rimmel which have always gone to waste. Nothing comes close to this. The pigment is perfect, and the shading is not too dark but just the right depth. I use the Dewy Setting Spray which works perfectly with it. Worth every penny! Invest!
Emma Louise
"VERY NATURAL YET FLATTERING BRONZER"
I use this bronzer every day. I have fair to medium skin and the colour rich amber is perfect, not orange. It lasts all day. Smooth texture, finely milled, not powdery.
Celinecarlonimakeup
SOSU BY SUZANNE JACKSON ENDLESS SUMMER BRONZING POWDER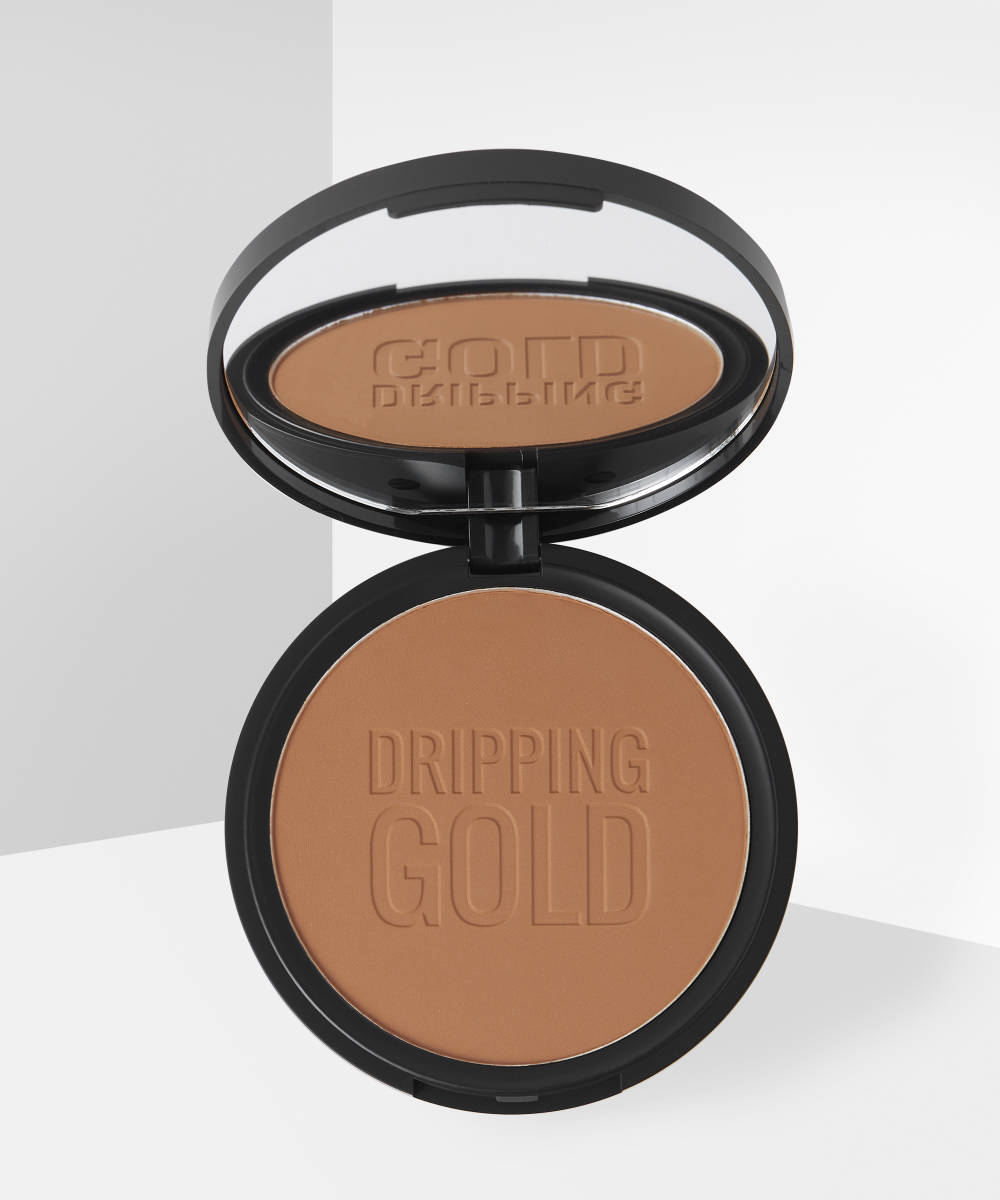 "BRONZING PERFECTION"
Perfect amount of pigmentation. A little goes a long way. Lasts all day. I have had no issues. Love it ♥️
Emillyyb