A good setting spray is a must-have in any makeup lover's kit. Designed to lock in your makeup looks and give them hours of touch-up free wear, a setting spray is the difference between picture perfect makeup and spending hours in the bathroom retouching your melting looks. But a setting spray isn't a one trick pony; find the right one and they can offer all kinds of beauty benefits, including that dewy, 'clean girl' look. With the right ingredients and right formula, a setting spray can become more than just a last-minute makeup step but can transform your look from matte and muted to dewy and fresh in seconds. And yep, you know that look is going to last and last.
Keep scrolling to meet eight of our favourite dewy setting sprays, or if you want to meet the best setting sprays according to beauty obsessives, tap here.
ANASTASIA BEVERLY HILLS DEWY SET SETTING SPRAY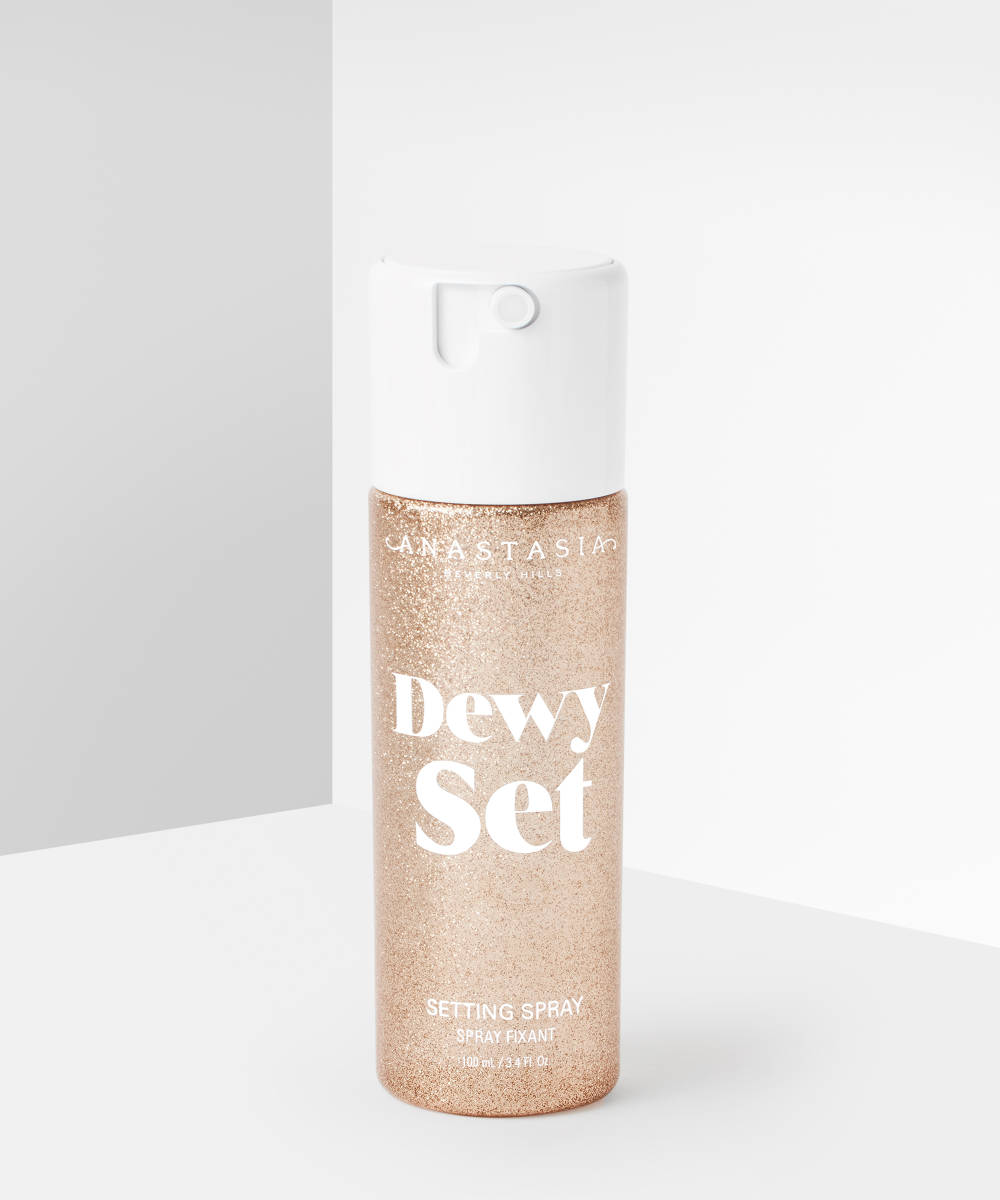 Let's start with an OG shall we? Anastasia Beverly Hills' Dewy Set Setting Spray is a giant amongst icons – trust us, read the reviews. The reasons? It's really damn good at creating the perfect dewy finish while holding your looks together. The water-based mist leaves a weightless veil over the skin while refreshing and creating a healthy, natural looking glow. The coconut-vanilla scent is also a real treat.
MAC COSMETICS FIX+ MAGIC RADIANCE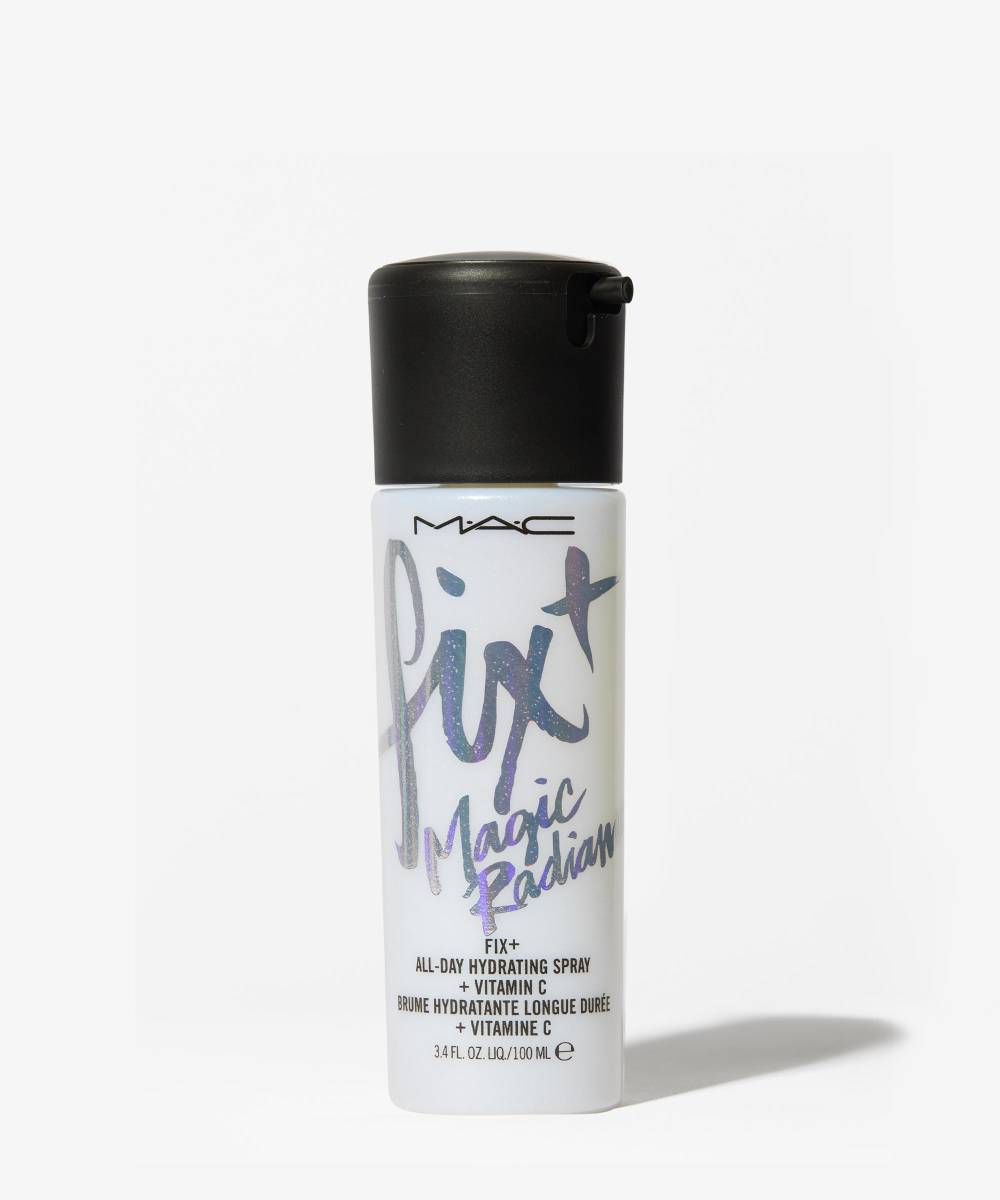 Setting sprays are smarter than ever and their formulas have effortlessly blurred the lines between makeup and skincare. MAC Cosmetics' Fix + Magic Radiance is our evidence in this beauty dissertation so let us explain. The lightweight mist features a powerhouse of ingredients from vitamins and minerals to vitamin C and hyaluronic acid to help the skin create its own dewy glow, stay healthy, and hold your looks in place. A* from us.
URBAN DECAY ALL NIGHTER SETTING SPRAY VITAMIN C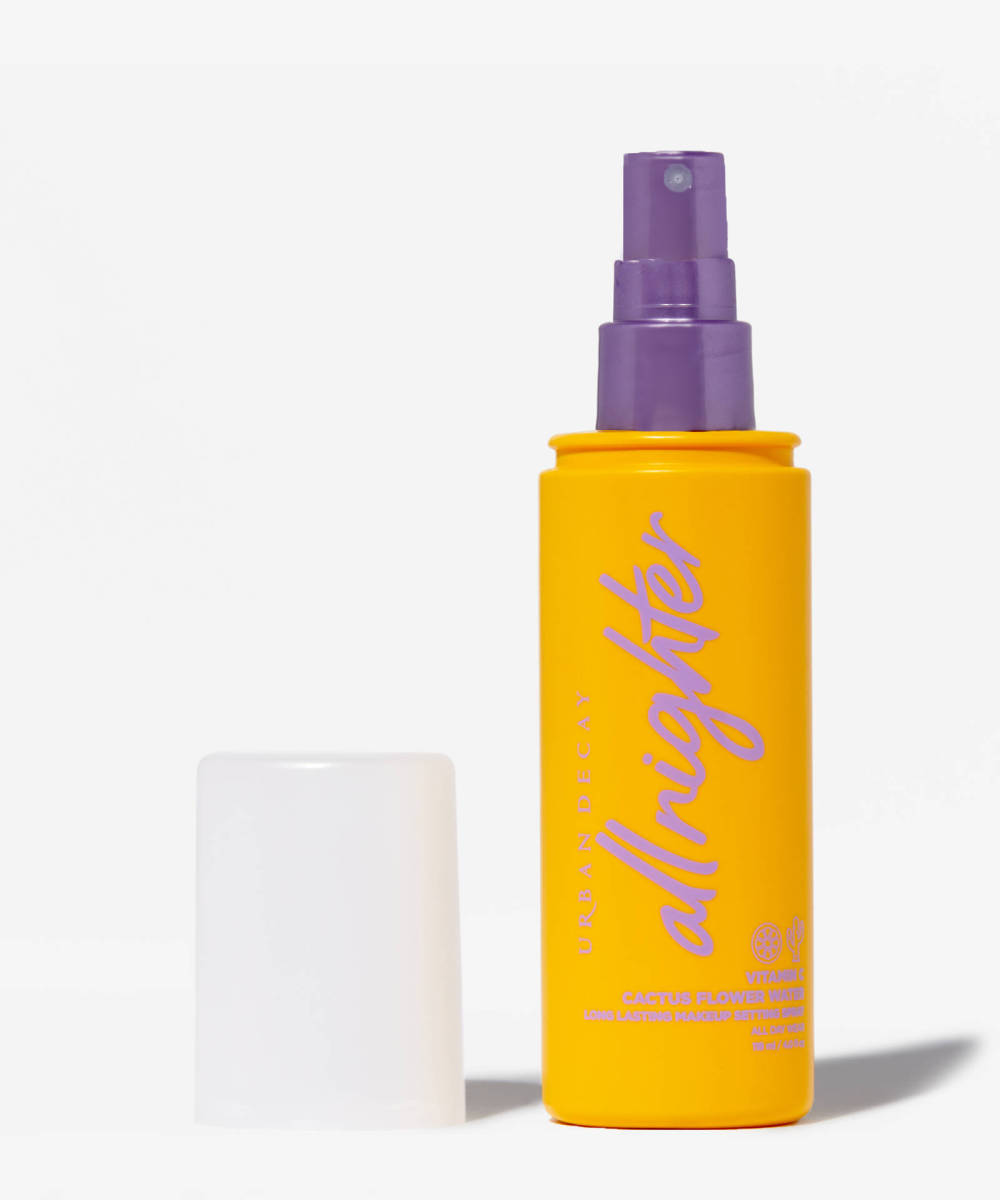 While we're talking about how skincare ingredients have found their way into makeup, we should mention the Urban Decay All Nighter Setting Spray Vitamin C. Anyone who has tried the All Nighter parent of this setting spray will know this formula already holds iconic status, but vitamin C has taken it to a new level of stardom. The waterproof formula features vitamin C and cactus water to brighten and hydrate plus patented Temperature Control Technology to lower the temperature of your makeup to hold it in place. Science guys, science.
E.L.F. COSMETICS DEWY COCONUT SETTING MIST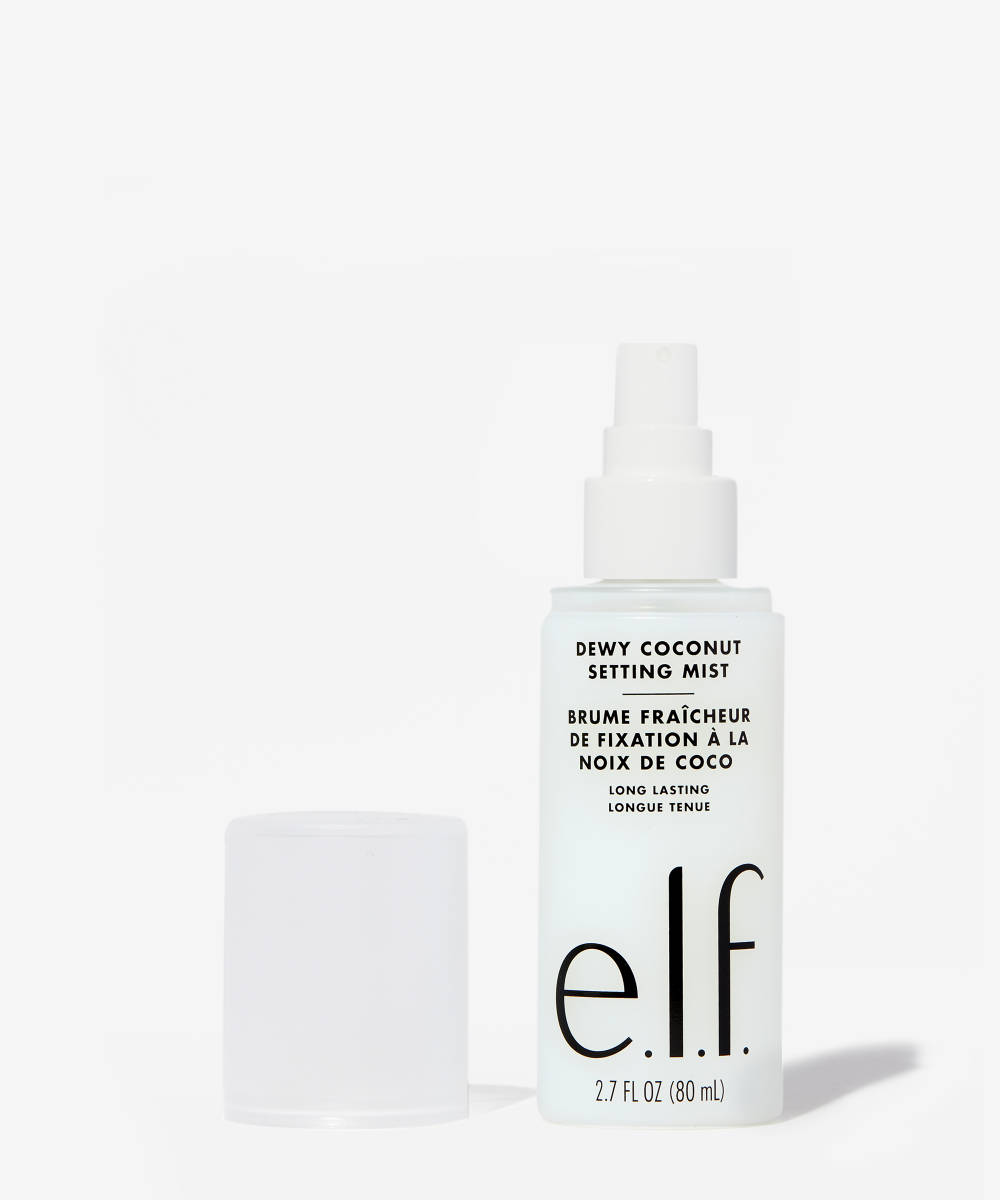 Maybe you're only looking to dip your toe into the dewy setting spray world and need an affordable entry point to start your obsession. Enter: e.l.f. Cosmetics' Dewy Coconut Setting Spray. With an accessible price point and endless five-star reviews, we wouldn't judge you for sticking with your gateway spray. The fine mist uses coconut, green tea, and cucumber to hydrate and condition the skin all while locking in your looks. Or, you can spritz over bare skin for a refreshing boost, your choice.
XX REVOLUTION FREEZE FIXX FIXING MIST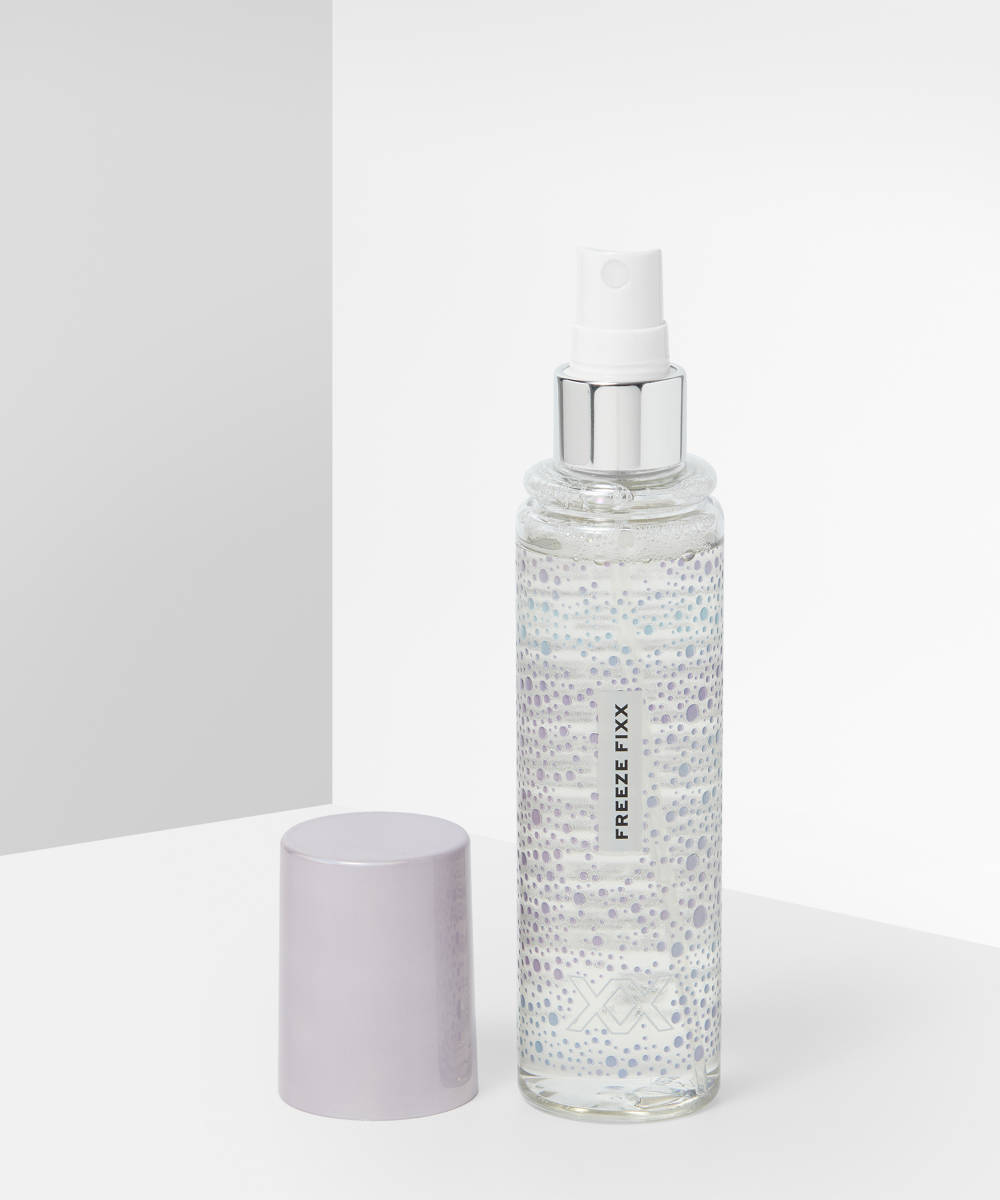 Dewy skin and glass look skin are basically siblings in the beauty world, but if your look leans more towards that glass skin shimmer vibe, then the XX Revolution Freeze Fixx Fixing Mist is the one for you. The hydrating mist creates an all-over dew which sets into makeup freezing, glass finish that leaves the skin looking like its very best self. Plus, the inclusion of soothing cloudberry, softening cranberry extract, and vitamin C rich rose hip seed oil make this a real treat for the skin.
NYX PROFESSIONAL MAKEUP PLUMP RIGHT BACK SETTING SPRAY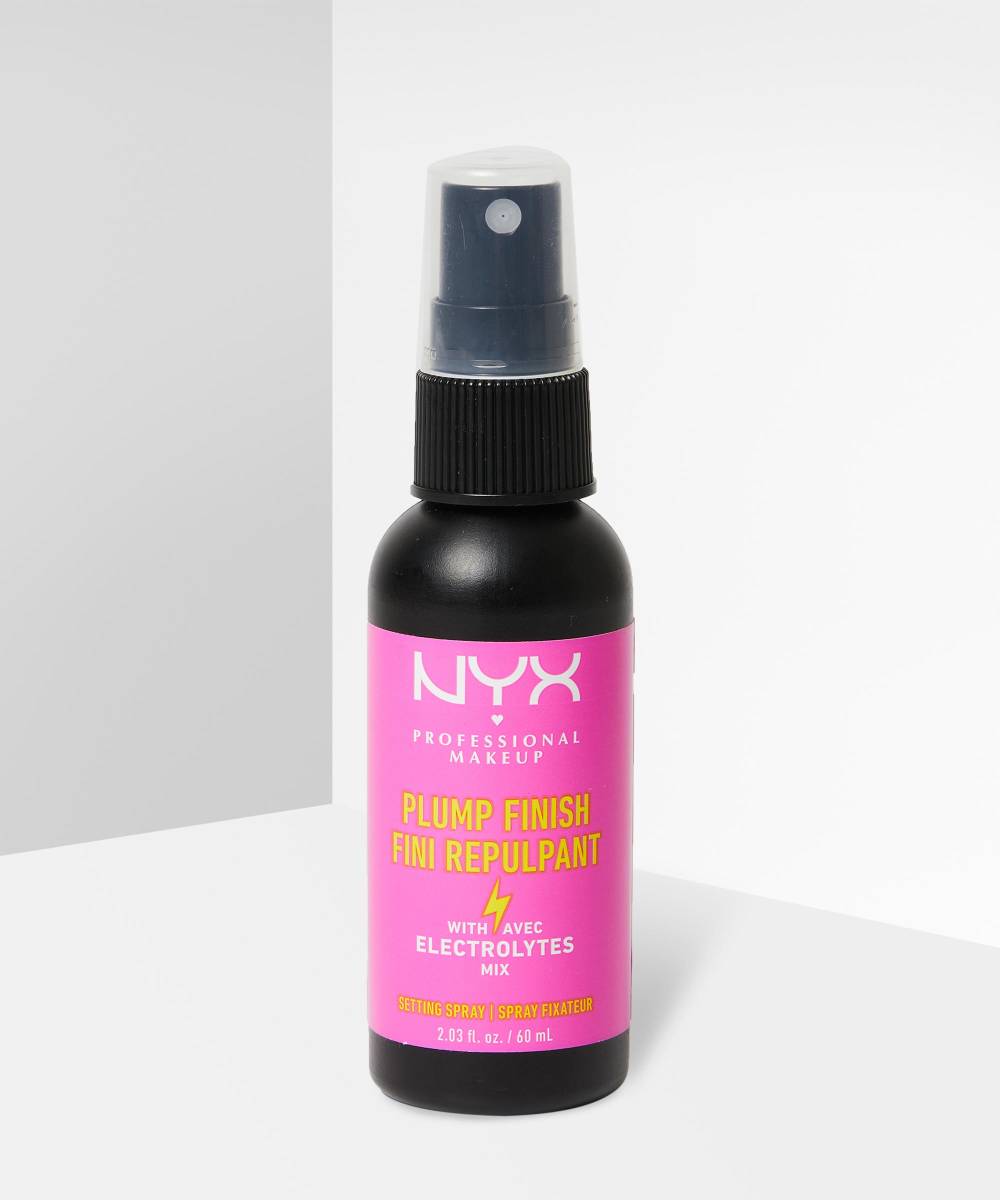 If you've read this whole piece, you'll have come to the conclusion that the secret to dewy skin is hydrated skin, and you're not wrong. That's why the NYX Professional Makeup Plump Right Back Setting Spray has made the cut. This hydrating formula uses electrolytes and vitamins to keep the skin feeling nourished, energised, and plump under your look, all while holding your look in place for 24+ hours. And how does hydrated skin look? Dewy!
LH COSMETICS ON SET PREP, FIX & REFRESH SETTING SPRAY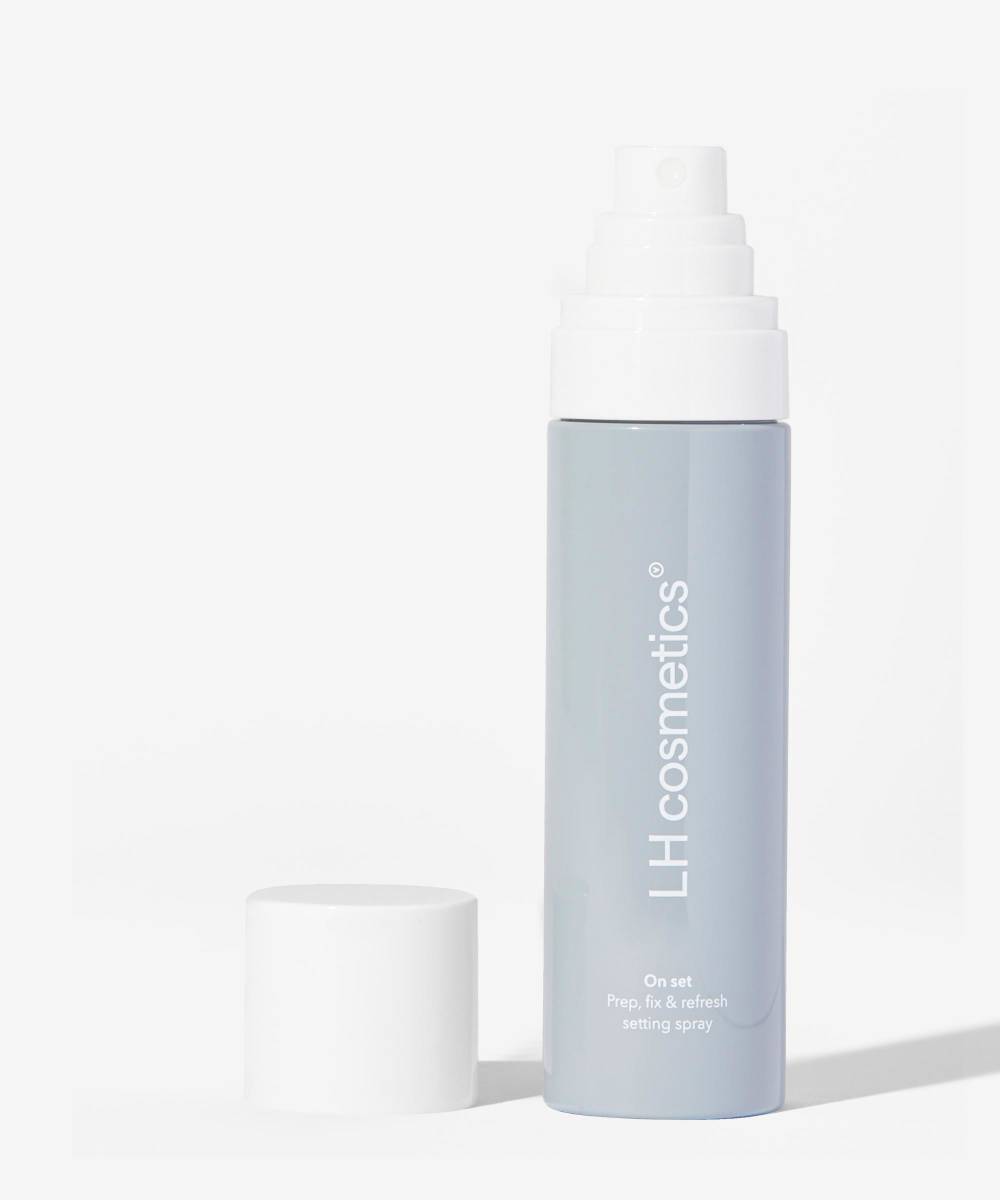 Setting sprays are the beauty product that lends itself to the most TikTok hacks, so when a setting spray comes along that was made for hacks, you know you need it. LH Cosmetics' On Set Prep, Fix & Refresh Setting Spray is the multi-use product all savvy beauty obsessives need makeup needs. The formula can be used as a dewy setting spray, a refreshing mist, a makeup primer, and for adding an instant glow to the skin, with or without makeup. The added antioxidants ingredients are obviously an added bonus for everyone involved.
E.L.F. COSMETICS ILLUMINATING MIST & SET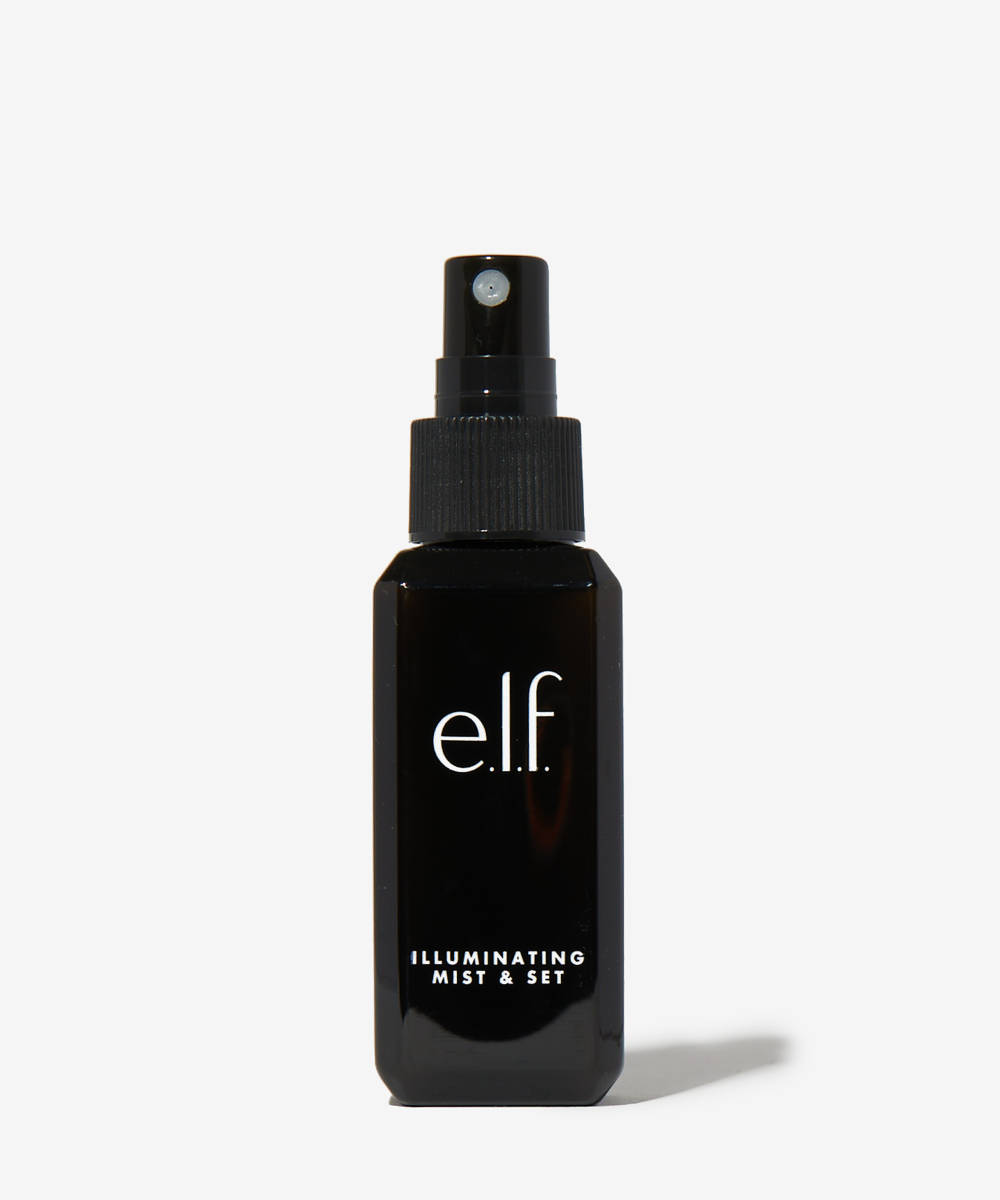 Last but definitely not least, we have another one of e.l.f. Cosmetics' bottles of goodness. This time we're talking about illuminating the skin for a dewy finish with skin-loving ingredients a plenty. The handbag friendly mist uses vitamin A to moisturise, vitamin C to brighten, vitamin E to protect, green tea to reduce irritation, and a whole lotta tech to keep your makeup firmly where you want it.