Want to give your skin the treat of a face mask, minus the mess that usually comes with it? Sounds like you're in need of a sheet mask. Easy to use, quick, mess-free, and affordable, sheet masks are the perfect single use treatment that you need in your routine.
Ideal to use in the morning to kickstart your day, at night to relax, or even on-the go, sheet masks are often made from gentle cloth or paper materials, so they are totally kind-to-skin.
Made popular by some of our fave Korean beauty brands, who certainly know their skincare, each sheet mask is loaded with super hydrating and brightening ingredients, meaning you can get your radiance fix anytime, anyplace.
Scroll to meet 12 of the best sheet masks, that are perfect for all skin types, concerns and goals.
DEAR, KLAIRS MIDNIGHT BLUE CALMING SHEET MASK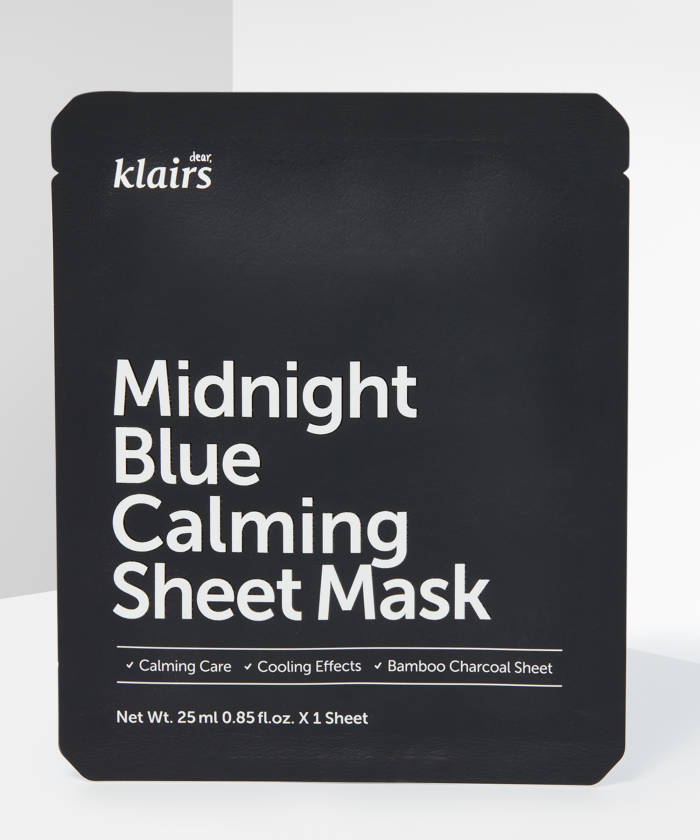 If you're after a cooling and calming sheet mask, you need to pick up the Dear, Klairs Midnight Blue Calming Sheet Mask. Packed with tea tree leaf oil and bamboo charcoal powder, this thin, flexible, rayon sheet mask is perfect for skin suffering with irritation, excess oil or blackheads.
HOLIKA HOLIKA PURE ESSENCE MASK SHEET CUCUMBER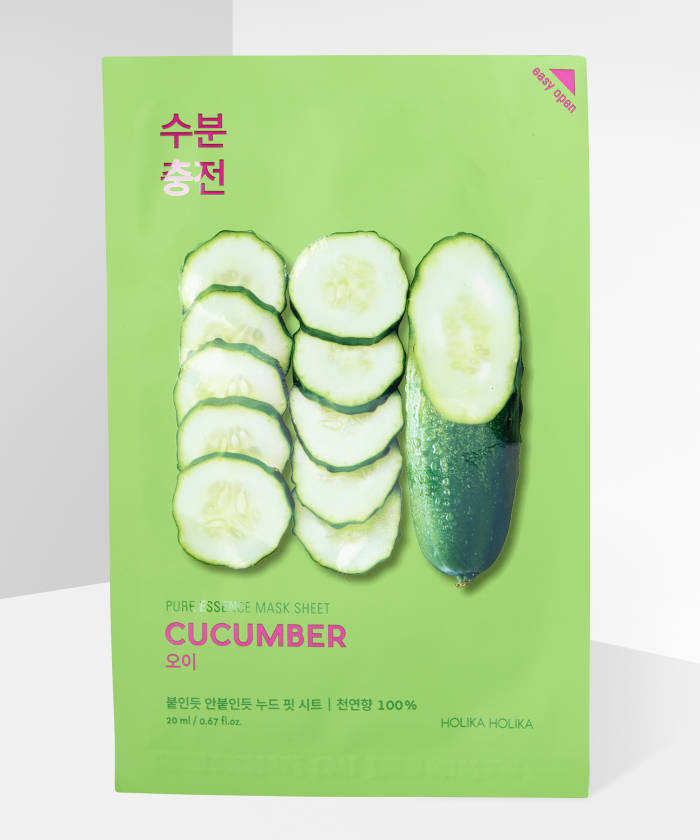 Reducing inflammation, the Holika Holika Pure Essence Mask Sheet Cucumber soothes sensitive skin. Soaked with moisture, the thin mask increases skin's elasticity, heals small scars and prevents the appearance of wrinkles for a healthy, youthful complexion.
HOLIKA HOLIKA PURE ESSENCE MASK SHEET LEMON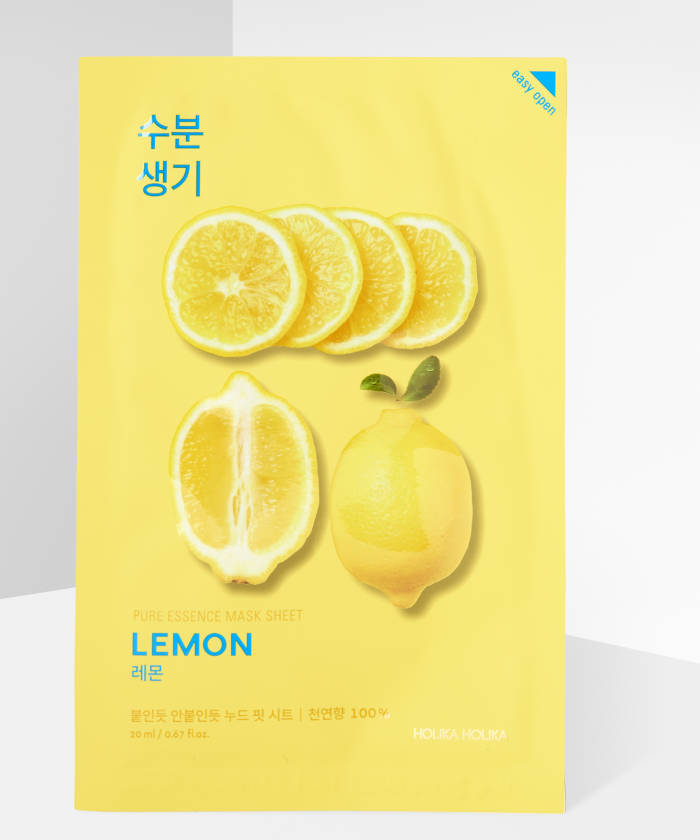 Infused with Lemon Extract, Holika Holika's Pure Essence Mask Sheet Lemon soaks deep into the skin for an intense moisture boost. Revitalising and nourishing the complexion, this hydrating mask is the perfect addition to your skincare regime.
OH K! PROBIOTIC SHEET MASK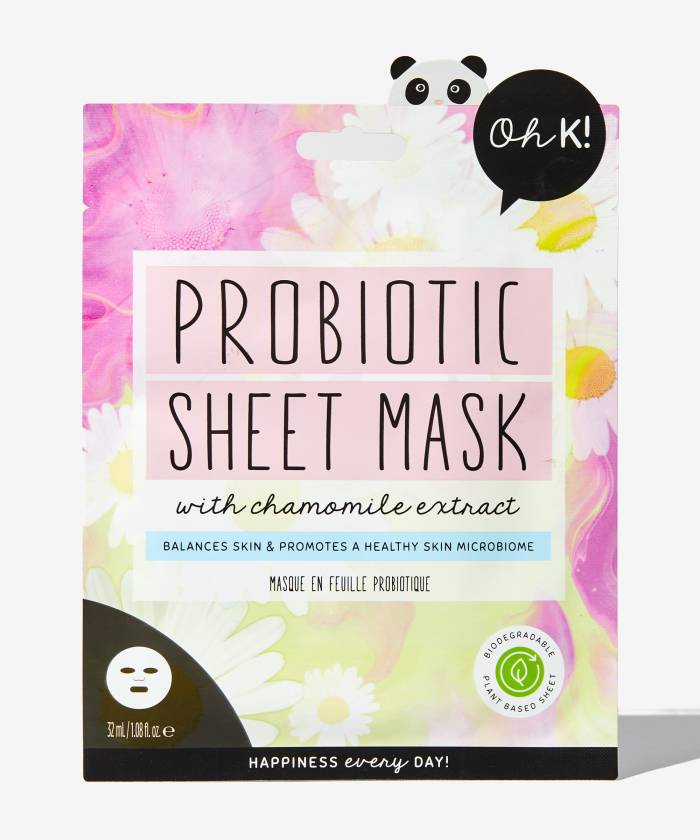 Achieve a healthy and glowing complexion with the Oh K! Probiotic Sheet Mask. This biodegradable sheet mask is supercharged with probiotics to help replenish and balance your skin's microbiome and help to defend against environmental stress that can cause irritation, for a healthy and protected result.
TONYMOLY I'M GREEN TEA SHEET MASK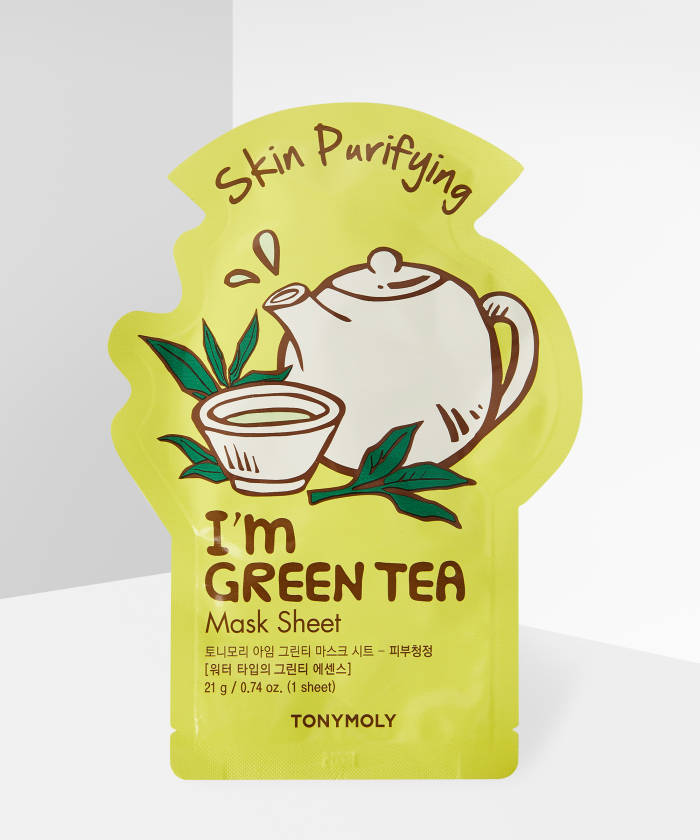 Cleanse and replenish your skin with the TONYMOLY I'm Green Tea Sheet Mask. This natural ingredient-enriched sheet mask is the reset your skin needs. The green tea essence works to refresh and brighten the skin, leaving your face feeling fresh, cleansed and revitalised. FYI: keep your sheet mask in the fridge for an extra cooling and soothing effect.
TONYMOLY MASTER LAB SHEET MASK CENTELLA ASIATICA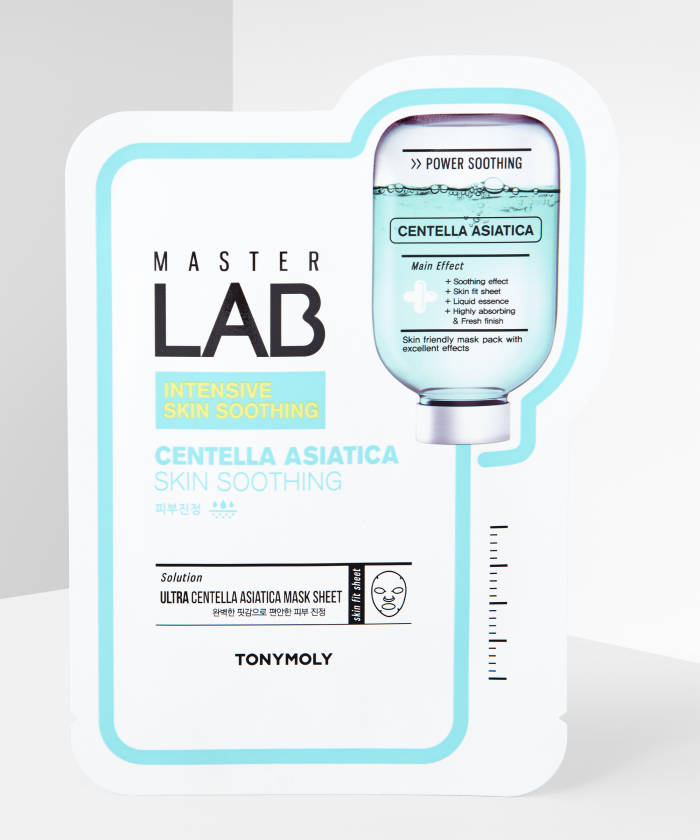 Formulated with a nourishing blend of active ingredients, the TONYMOLY Master Lab Sheet Mask Centella Asiatica is ideal for sensitive skin. This ultra-thin, natural cellulose mask clings to all facial contours, and is enriched with Centella Asiatica to protect and calm the skin, leaving your complexion smooth, healthy-looking and radiant.
OH K! GLOWING VITAMIN C SHEET MASK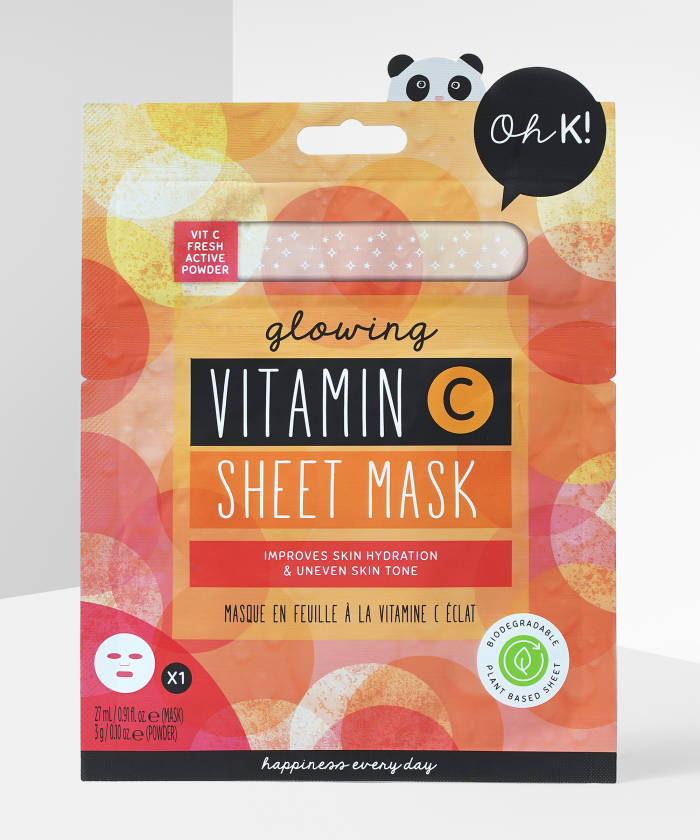 Reach your glow goals with the Oh K! Glowing Vitamin C Mask. This biodegradable sheet mask comes with a powder sachet of vitamin C, which stops the formula from oxidating and being less effective. This sheet mask will help to hydrate, even skin tone, and combat free radicals, resulting in fresh, healthy, and glowing skin.
COSRX AC COLLECTION BLEMISH CARE SHEET MASK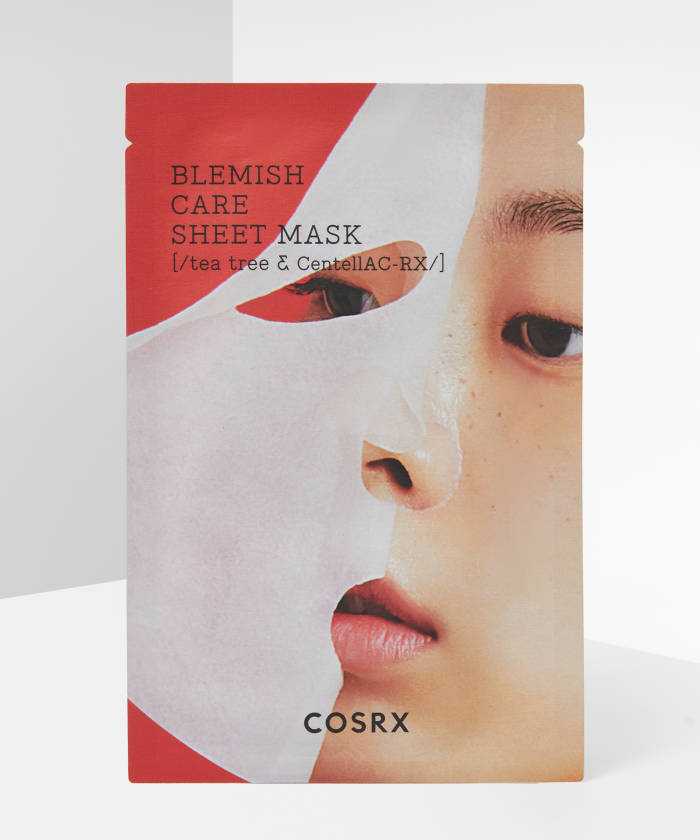 Give acne prone skin a break with COSRX's AC Collection Blemish Care Sheet Mask. The sheet mask has been designed to calm stressed skin while helping to brighten dark and red acne scars for skin that feels like its best self. Enriched with tea tree extract to soothe and relieve breakouts, niacinamide and ectoine to brighten and moisturise, while the naturally derived cellulose 3 layer sheet helps to deliver the active ingredients deep into the skin.
MIJ MASKS BIO-CELLULOSE FACE MASK 004 - PURIFY AND GLOW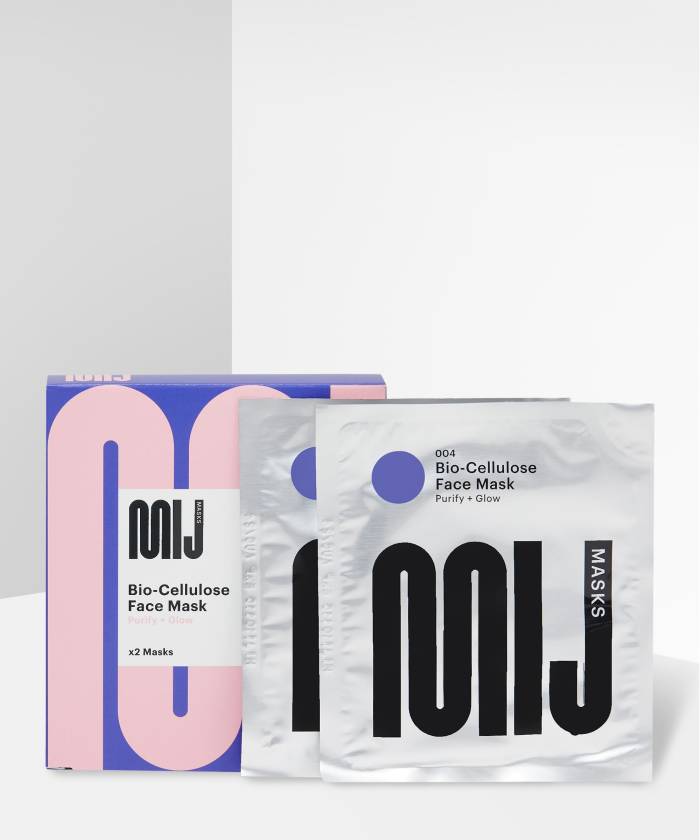 Here to change the skincare game, the Bio-Cellulose Face Mask 004 from MIJ Masks deserves a spot in your mask stash. Made with bio-cellulose, a carbon positive fibre that's produced from the natural fermentation of coconut water, making it rich in essential amino acids, this mask easily covers the skin's tiniest lines and wrinkles for maximum performance and absorption.
DR. JART+ CICAPAIR™ TIGER GRASS CALMING SERUM MASK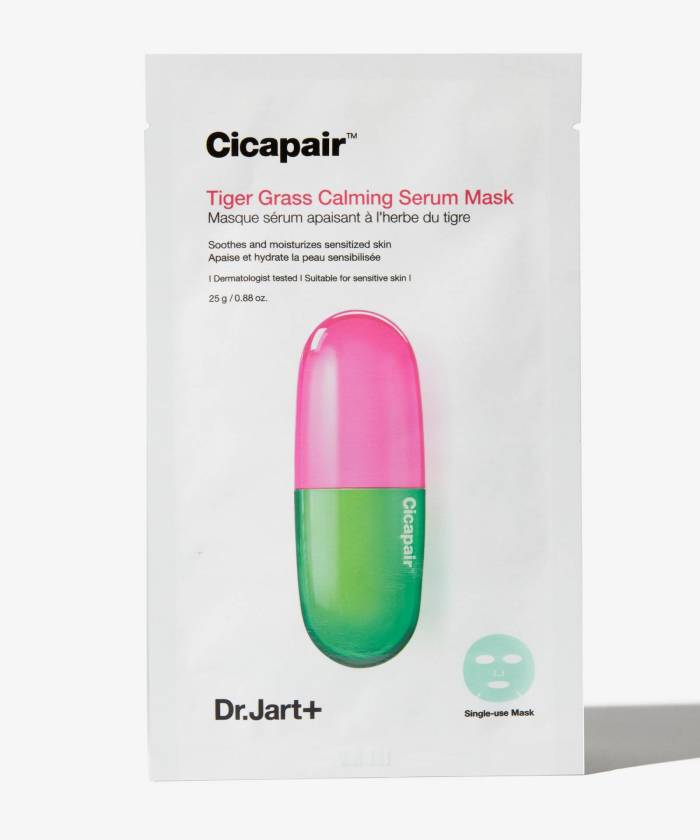 Sensitive or sensitised skin? Red or irritated? You need the Dr. Jart+ Cicapair Calming Serum Mask. This Eucalyptus-derived sheet mask contains a concentrated sap-like serum that drenches the skin to soothe it with moisture and reduce the look of redness. Infused with tiger grass (aka cica or centalla asiatica), plus madecassoside, allantoin and niacinamide, this mask also helps to strengthen the skin's moisture barrier so skin becomes more resilient to irritation.
THANK YOU FARMER TRUE WATER DEEP COTTON MASK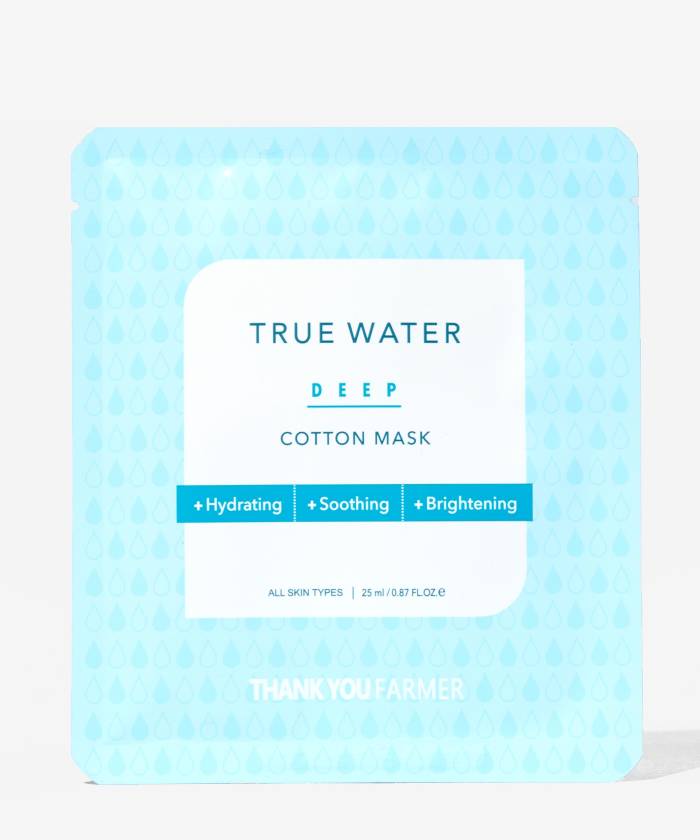 Quench your thirsty skin with the Thank You Farmer True Water Deep Cotton Mask. Packed full of skin-loving ingredients is this cotton mask that offers intense hydration in just 20 minutes, for when your skin needs it the most
BLISS ROSE GOLD RESCUE FACE MASK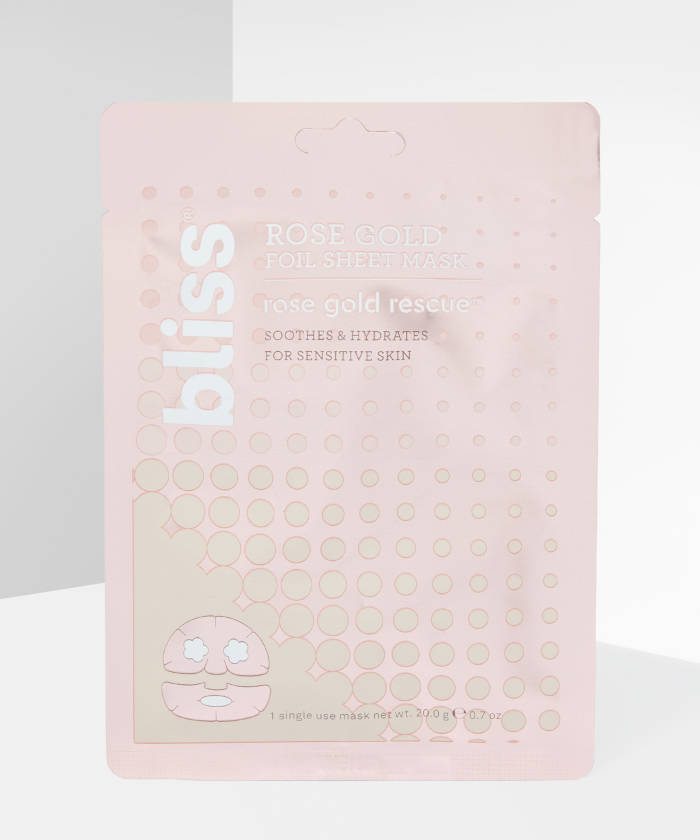 Calming and nourishing, the Rose Gold Foil Sheet Mask from Bliss is infused with soothing rose flower extract and moisturising colloidal gold to soothe and refresh the skin for a flawless glow. Packed with skin loving ingredients, the super cute mask hugs the contours of the face and forms a protective barrier to intensify serum delivery and absorption, so no product goes to waste.