Christmas is nearly here and we are all about the festive makeup looks, so when @rei.lilith came to see us and created this Christmassy candy cane eyeliner, we were obsessed with the outcome. Follow the steps below to recreate this look for yourself.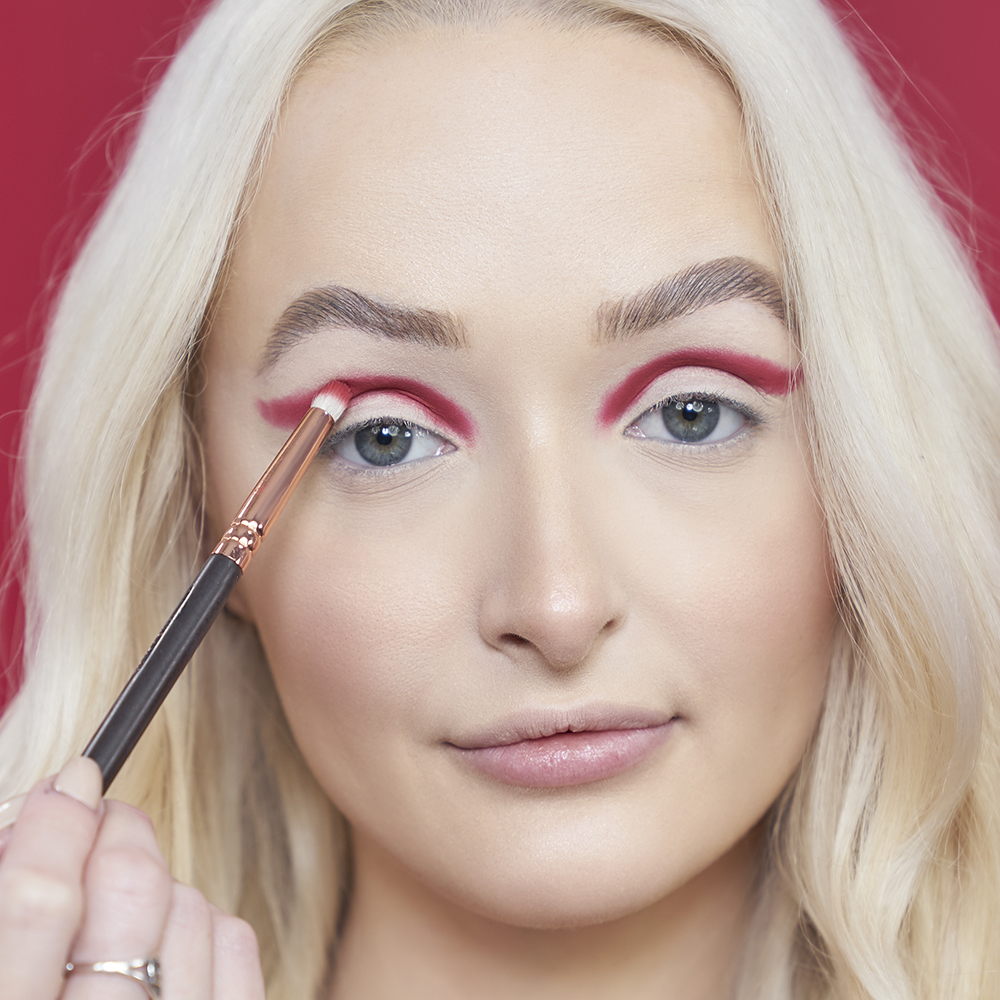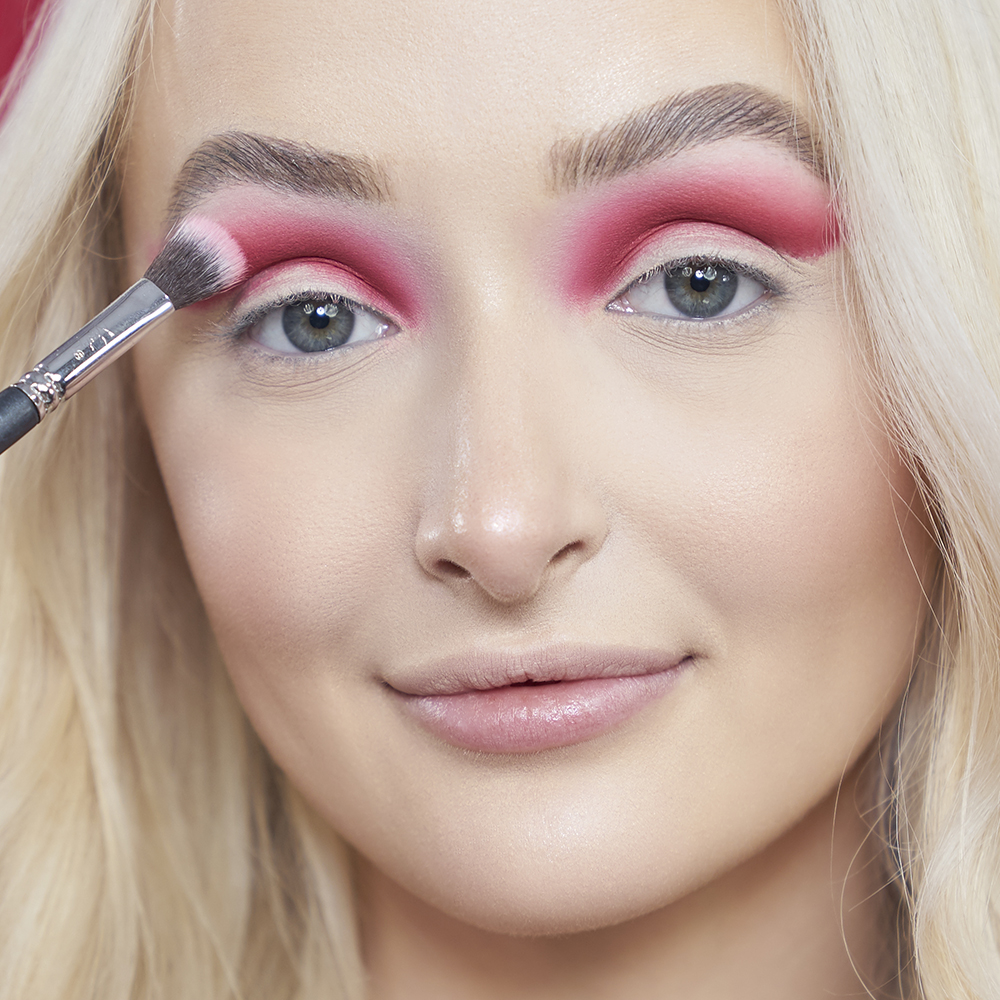 Using a fluffy eyeshadow brush and the shade Prick from the same palette, buff the edges of the crease shadow up towards the brow bone for a seamless finish. Deepen the crease with the shade Extraction.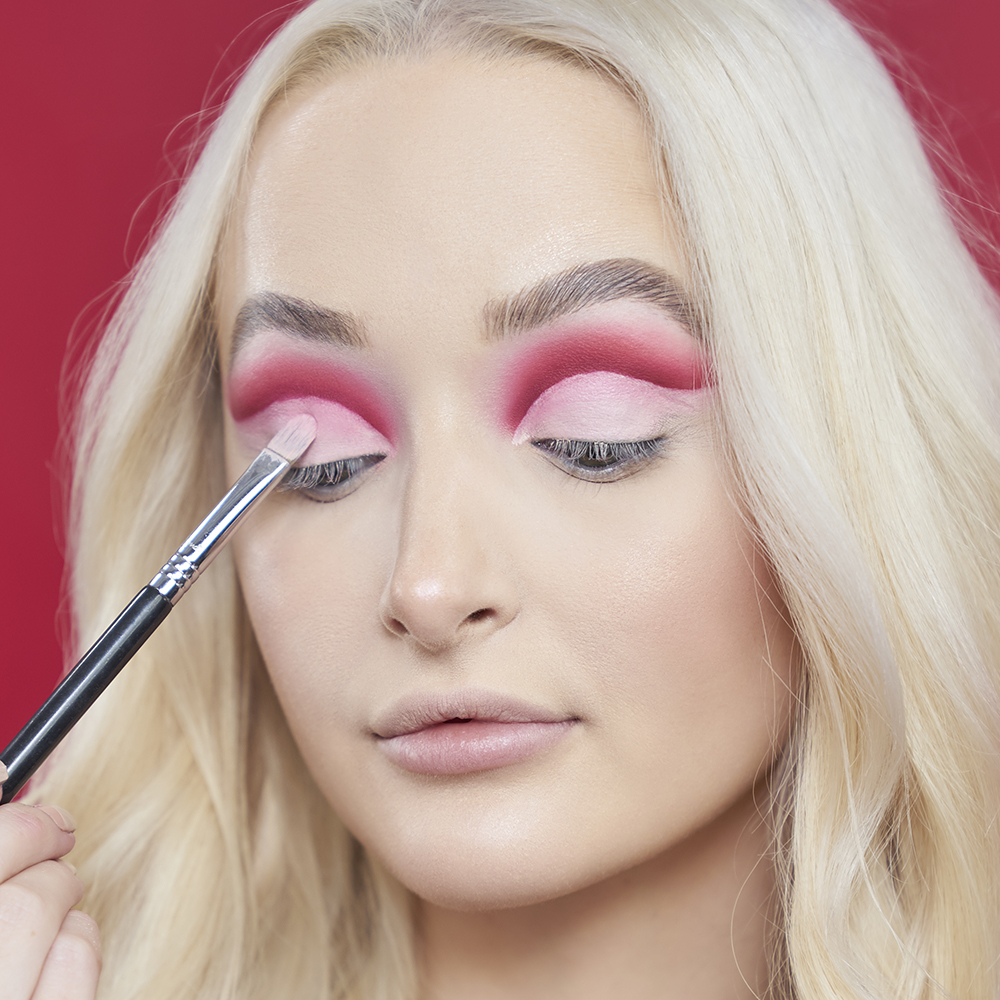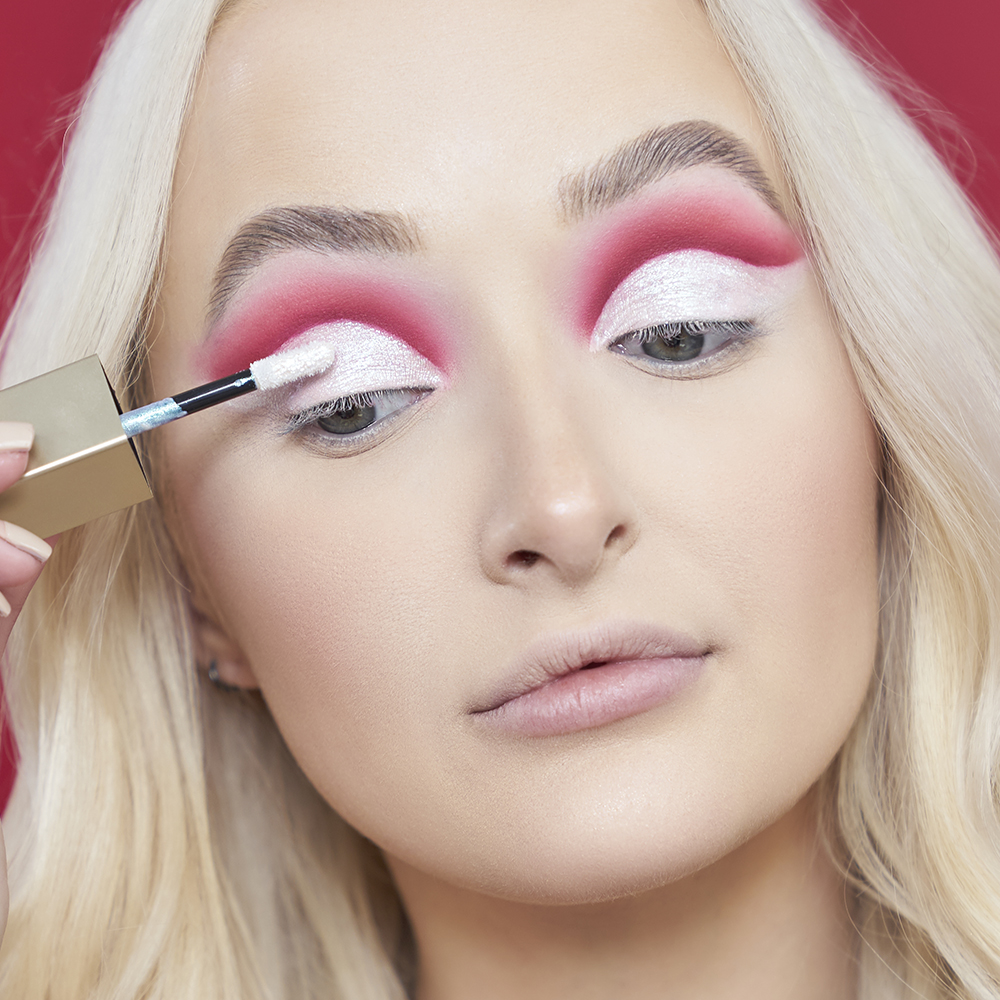 Add a hint of shimmer to the lid using the Stila Little White Lies Liquid Eyeshadow in the shade Mint Myth. Apply straight to the lid using the applicator provided, then buff into the lid using a fluffy blending brush.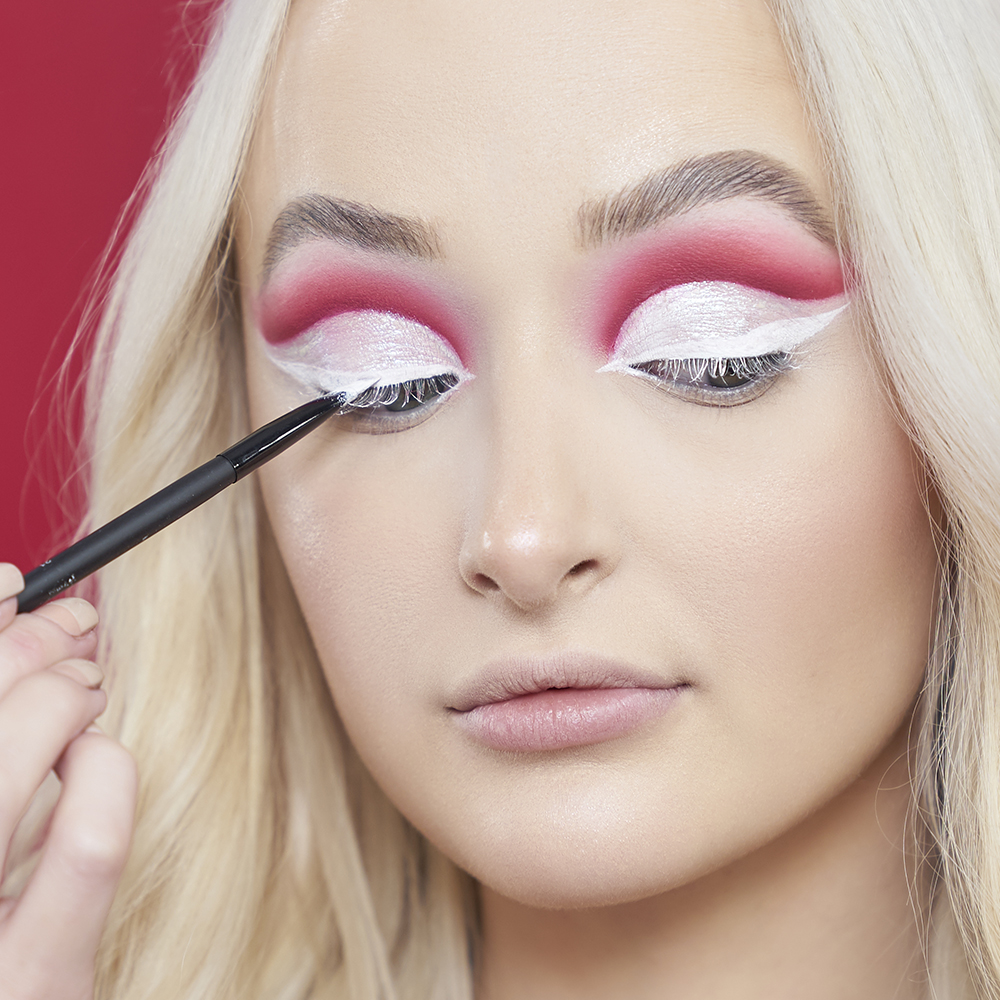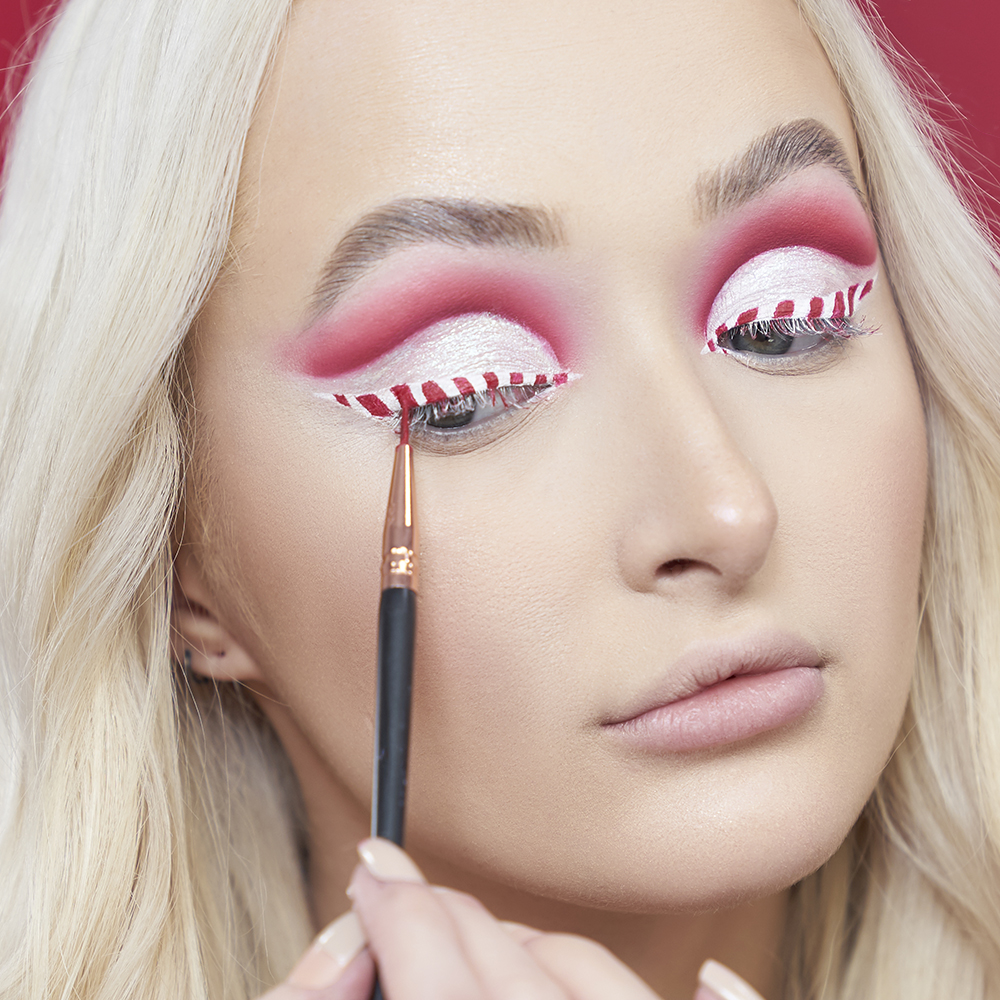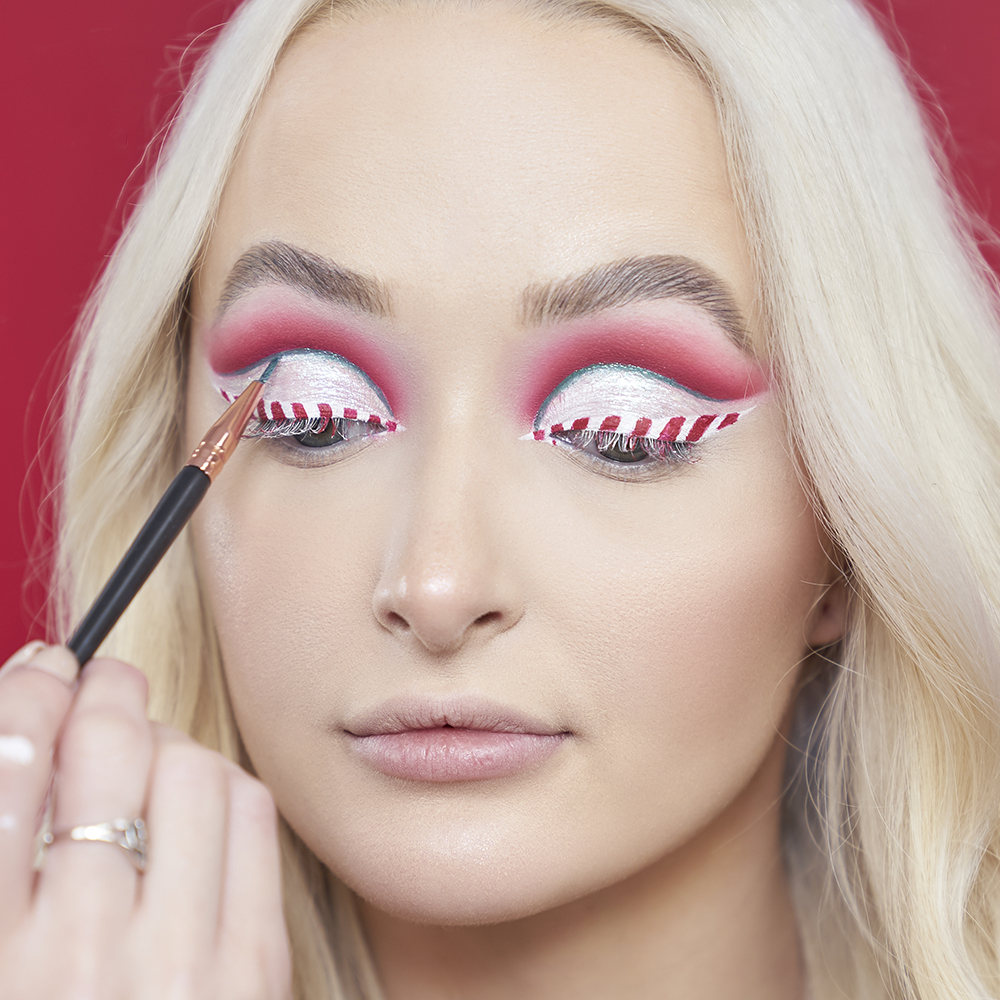 Add an extra Christmassy touch by lining the cut crease with the By BEAUTY BAY'S Liquid Crystal in Malachite – it's the perfect sparkly Christmas green.