For someone like me, facial rollers are a non-negotiable in my routine. Allowing you some extra time to really focus on relaxing and recouping at the end of a long day, using a facial roller doesn't only help you to chill out, but it has multiple skin benefits too.
Facial rolling can up your skincare game in a number of ways – it helps to massage tension out of facial muscles, aids lymphatic drainage and the release of toxins, as well as increasing your skin's absorption of your skincare ingredients.
If you're not sure where to start out and can't figure out your ice rollers from your derma rollers, then you've come to the right place. Keep reading to find out about the best rollers we have to offer and which one is the perfect match for you.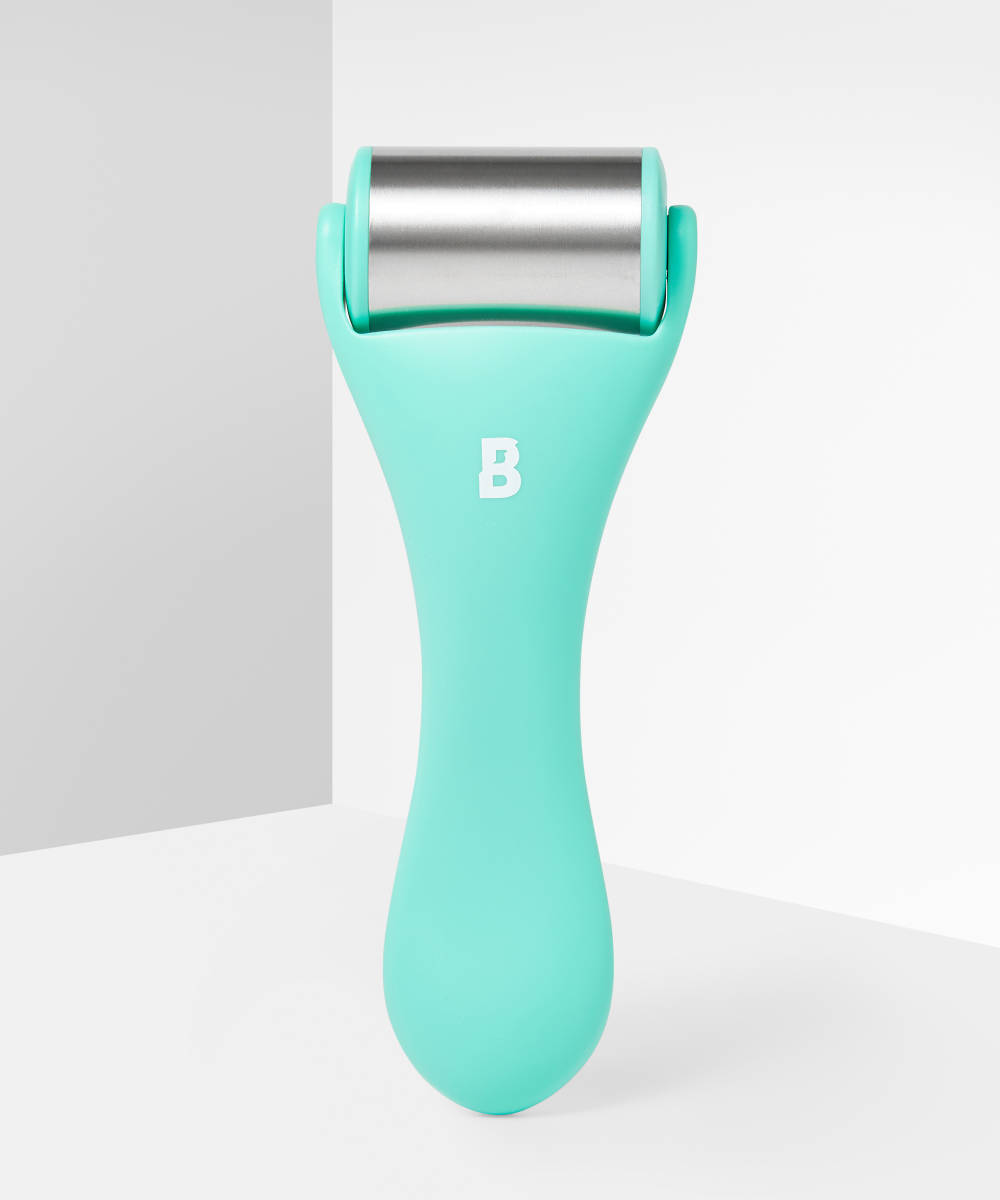 First up on the list is a serious contender. Once you try the By BEAUTY BAY Ice Roller, you'll never look back. Made from super cool stainless steel, the idea behind this roller is to store it in the fridge or freezer so that it has an instant cooling and depuffing effect when rolled over your skin. It works by increasing blood flow to the surface of the skin (resulting in an enviable glow), helps to alleviate muscle tension, and calms the complexion. Find out more about the benefits of using an ice roller here.
By BEAUTY BAY Jade Facial Roller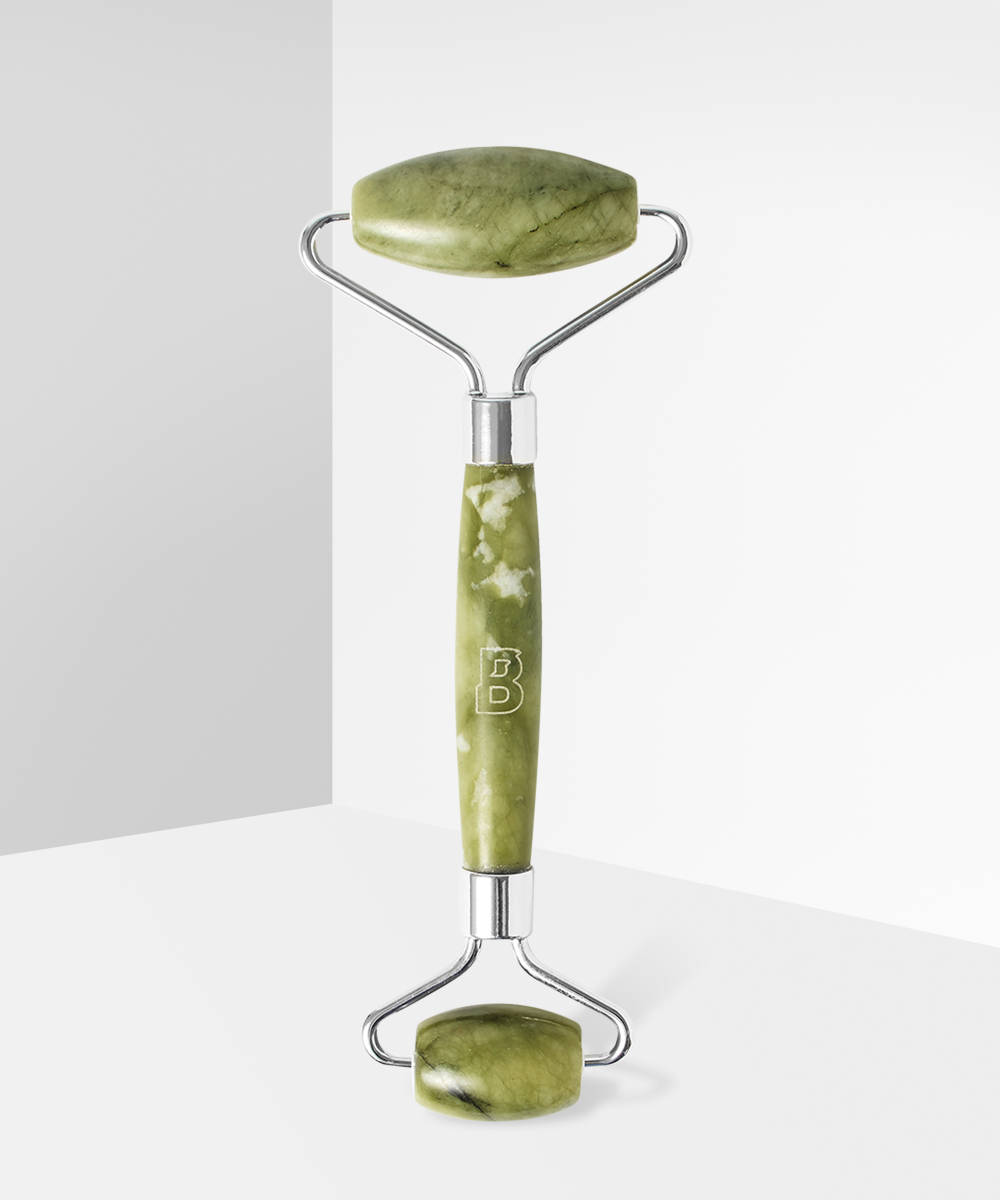 Next, we have another By BEAUTY BAY fave. When it comes to rollers, if it isn't broken, then why fix it? Making this classic Jade Roller a must-have for your collection. Crafted from naturally sourced jade stone, which is traditionally known to represent harmony, balance, and peace, this roller will help to restore a sense of calm and tranquillity into your routine. Featuring two rollers, a larger one for the cheeks, jaw, and forehead, and a smaller version for around the eyes and nose, this roller will be one that you'll turn to time after time. Read our step-by-step guide to jade rolling here.
SKIN GYM EYE FLOWIES TREATMENT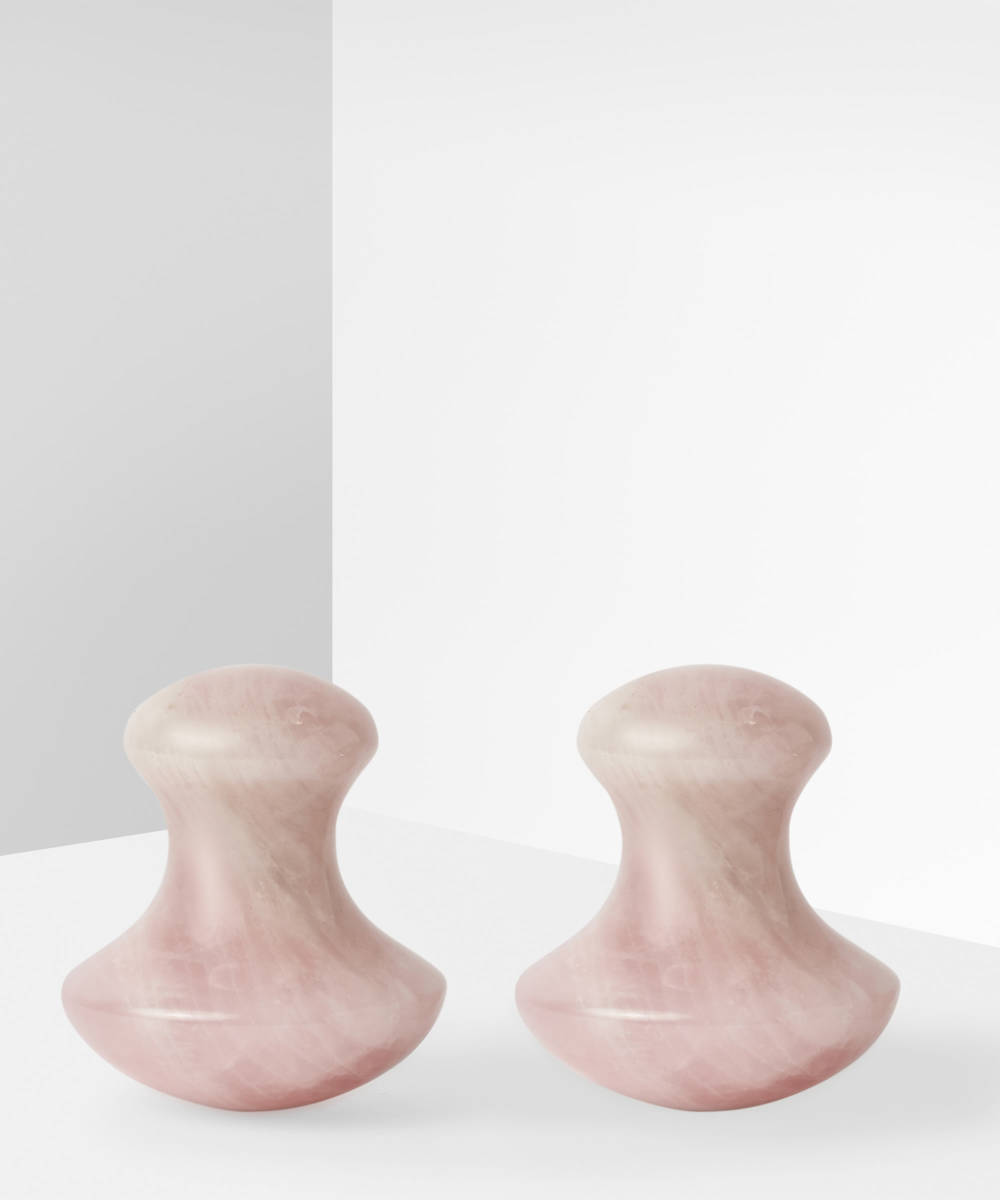 This one might not look like your traditional face roller, but it's about to become the secret sauce in your beauty routine. Quite possibly my favourite on the list, the Eye Flowies Treatment does a lot more than it says on the tin (or box in this case). This unusually shaped tool has been created from natural rose quartz and has a unique shape which lends itself to massaging and depuffing the under eye area. But, don't let the name limit you – this handy tool is just as good at massaging knots and tension from the neck, hollows of the cheeks, and jaw line, making it a go-to for when you need some TLC.
Kitsch Micro Derma Face Roller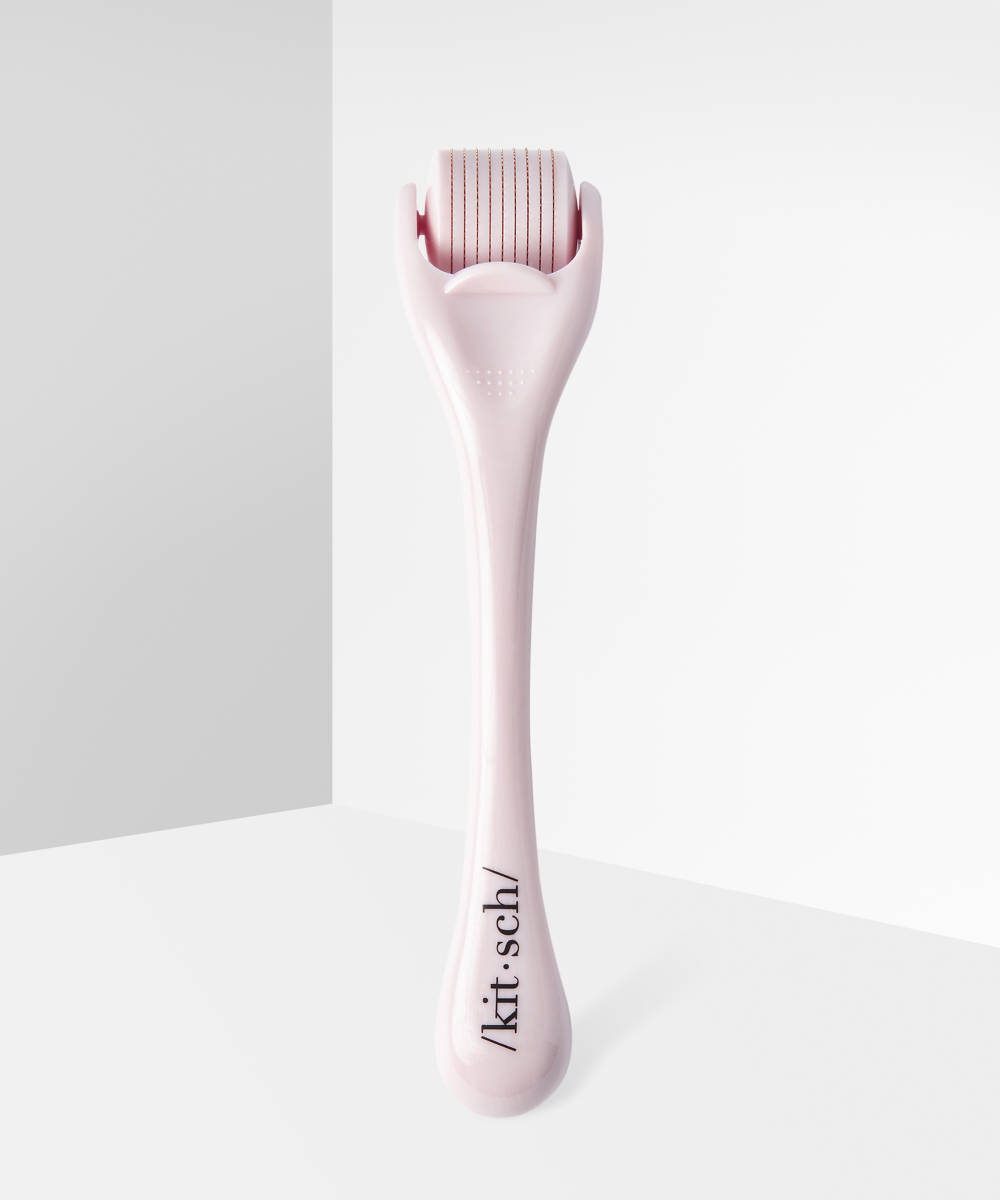 Perhaps one of the less relaxing rollers on the list, the Kitsch Micro Derma Facial Roller will give you all the skincare results you want and need. This microneedle roller is studded with hundreds of tiny 0.25mm stainless steel needles that have numerous benefits for the surface of your skin. They create tiny (non-harmful) punctures in the skin which helps to promote skin regeneration, encourages collagen production, helps to fade hyperpigmentation, and allows maximum absorption of your favourite skincare serums. Being careful is key with this roller – make sure not to press too hard, always sterilise after use, and replace regularly.
Beauty Cooler Angel Wings Rose Quartz Gua Sha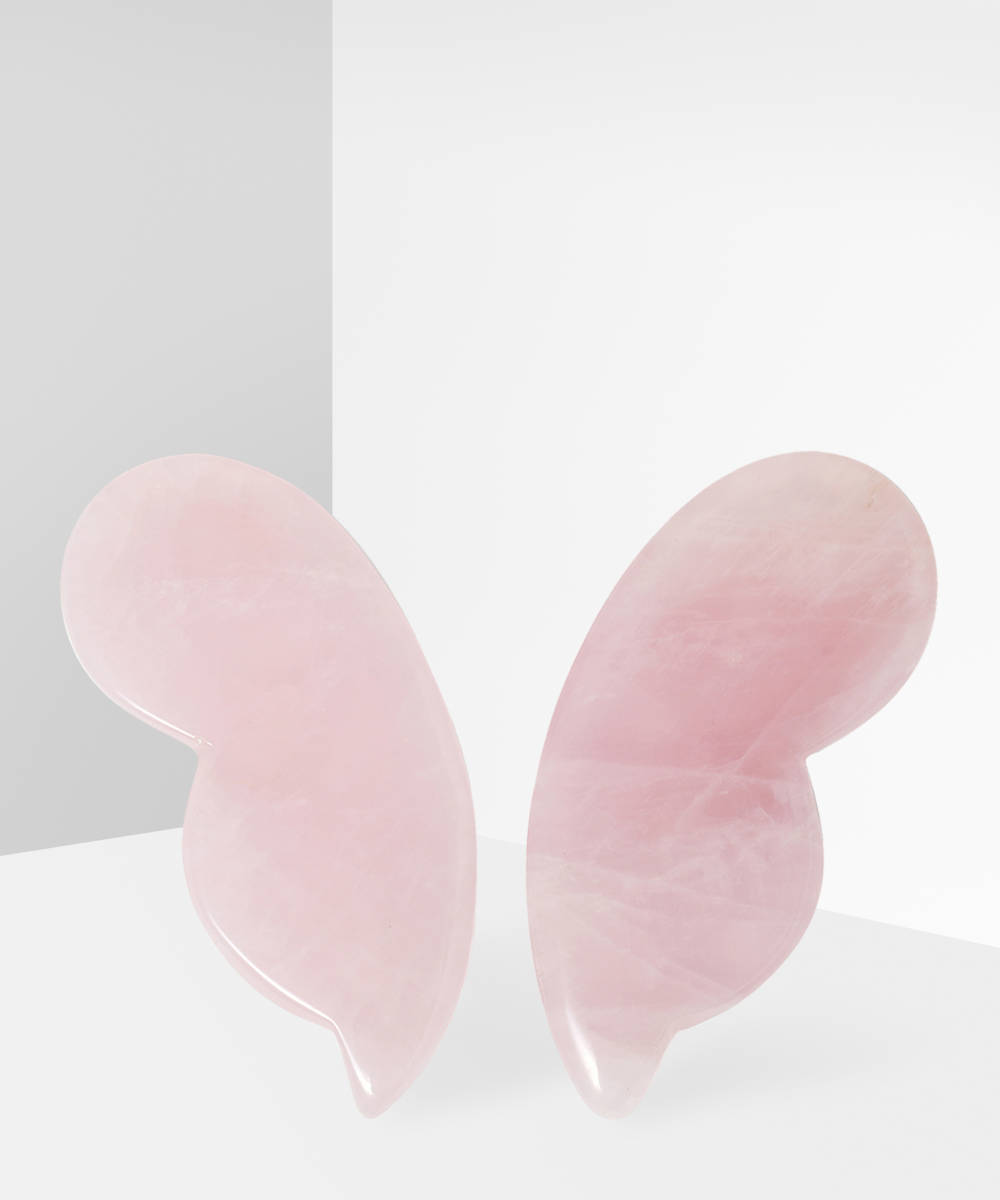 When it comes to facial massage, gua shas are the ones for me. These sculpty tools have the same benefits as a facial roller, but can create more targeted pressure for a deeper massage. The Beauty Cooler Angel Wings Rose Quartz Gua Sha not only looks super cute, but it also gives you two gua shas in one product – double the relaxation. Check out our step-by-step guide on how to use a gua sha here.
FOREO Bear Microcurrent Facial Firming Device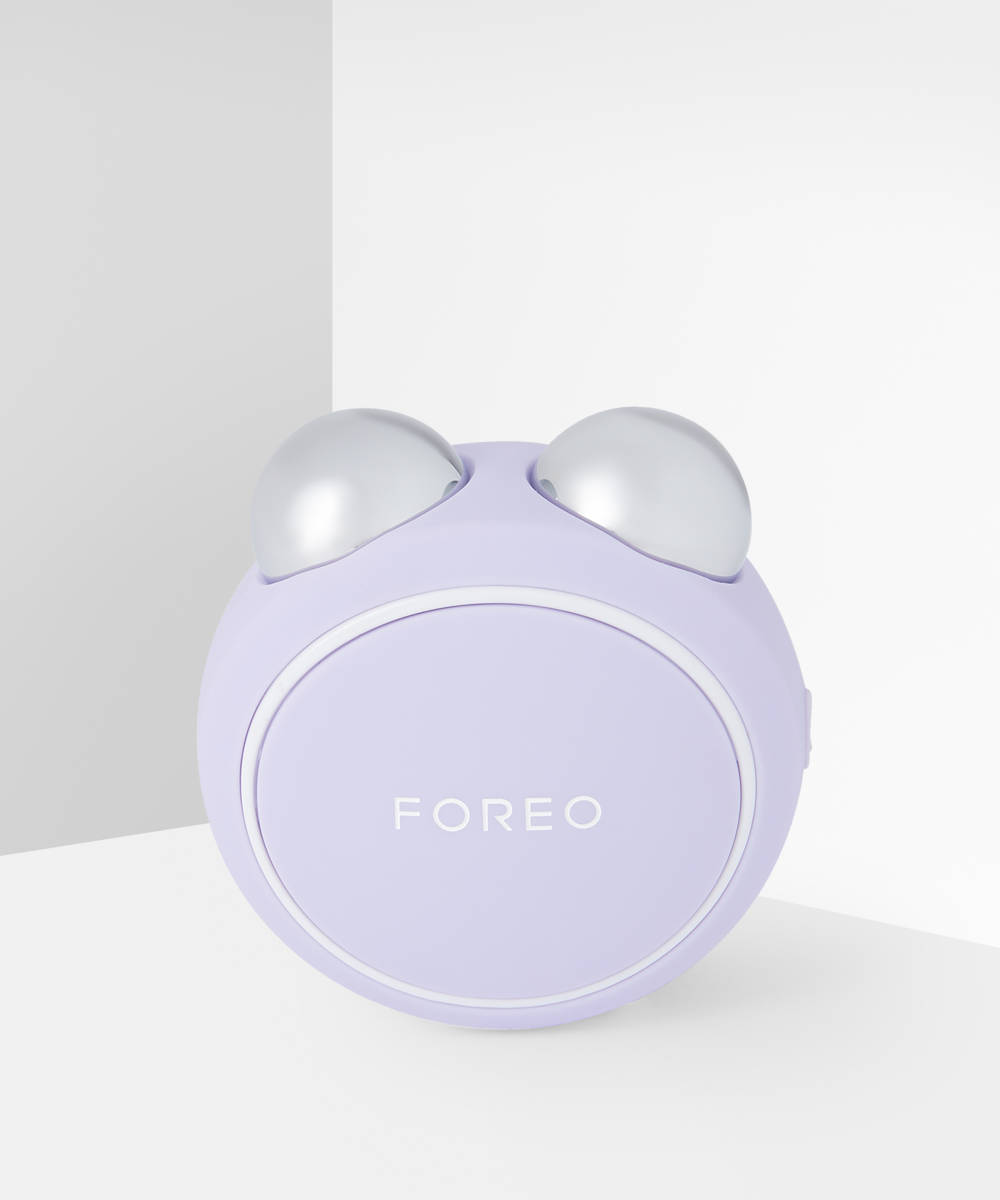 Sometimes, it's worth going high tech when it comes to your skincare. The FOREO Bear Mini Targeted Microcurrent Facial Firming Device is a like a professional-level treatment from the comfort of your own home. This device features two metal balls that massage the skin, whilst delivering microcurrent technology and T-SonicTM pulsations to the skim, helping to lift, tone, and re-contour the skin. It might be an investment, but you'll reap all the skincare rewards.
Revolution Skincare Vibrating Rose Quartz Face Roller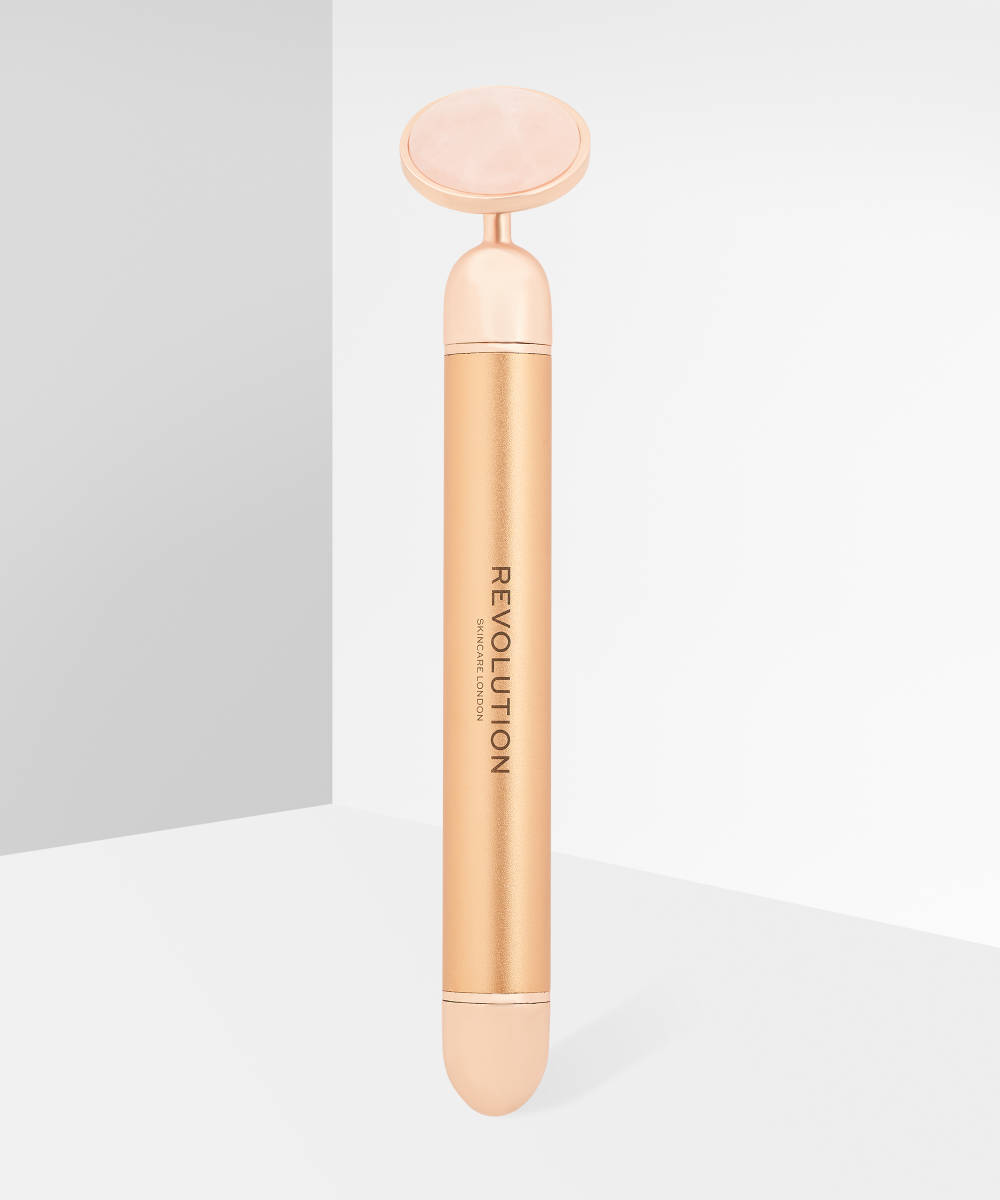 Not just your average roller, this rose quartz rendition from Revolution Skincare vibrates too. Offering an upgrade to your usual skincare routine, this roller combines the benefits of lymphatic drainage whilst the soft vibrations massage and release tension. With over 6000 vibrations per minute, this roller is the vibe that your skincare routine needs.
Skin Gym Face Sculptor Beauty Roller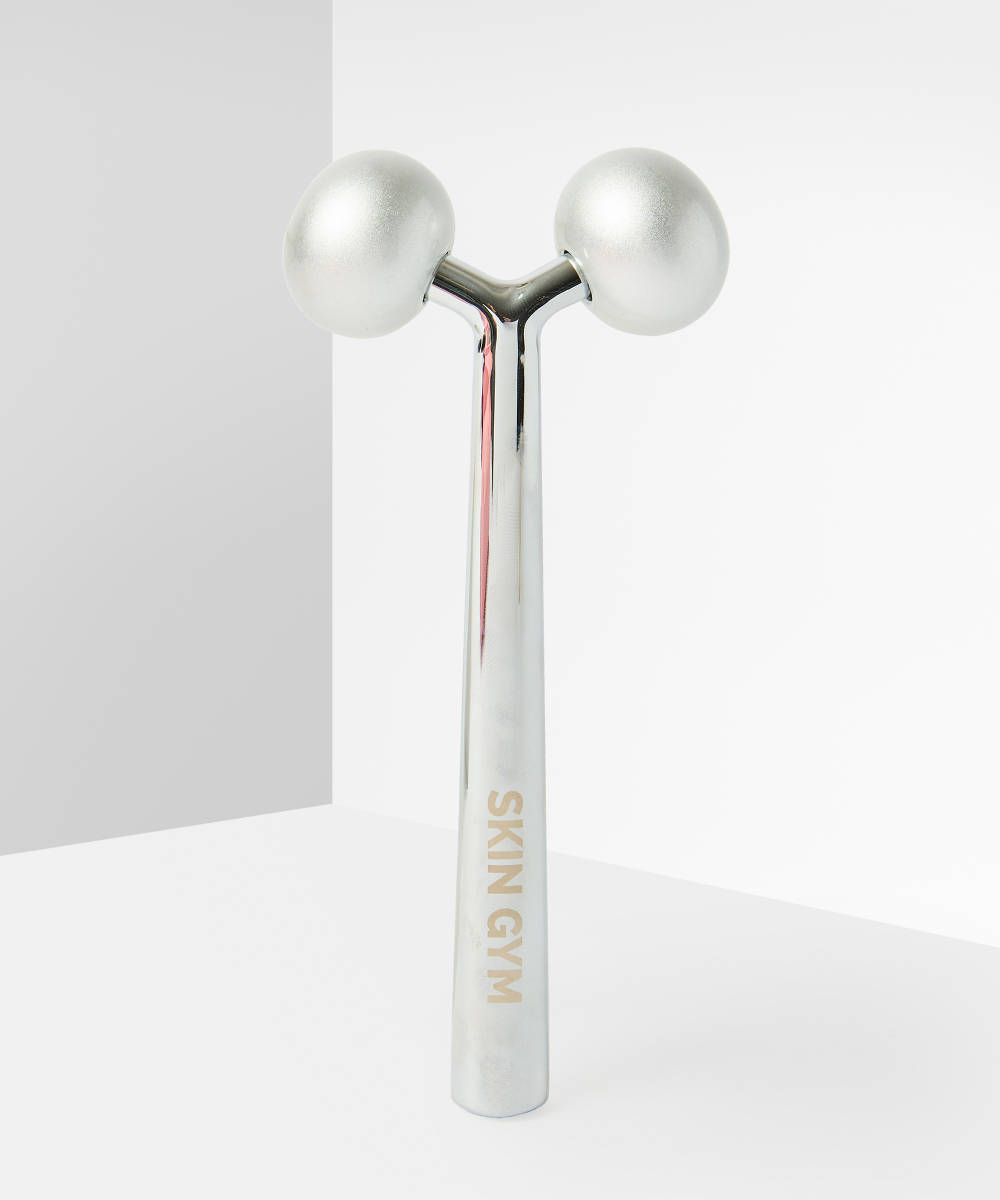 Why have just one roller when you can have two-in-one? The Skin Gym Face Sculptor Beauty Roller is taking things to the next level. This dual-headed roller is the perfect match for massaging all the contours and angles of the face, fitting perfectly in the hollows of the cheek whilst targeting the jawline or upper cheek bone at the same time. The deep kneading action this roller creates mimics the effects of a professional massage, leaving your skin feeling firmer, brighter, and more toned.